Bushnell CelluCORE 20 Solar Trail Camera – Ready for Hunting Season!
Adam Scepaniak 10.21.22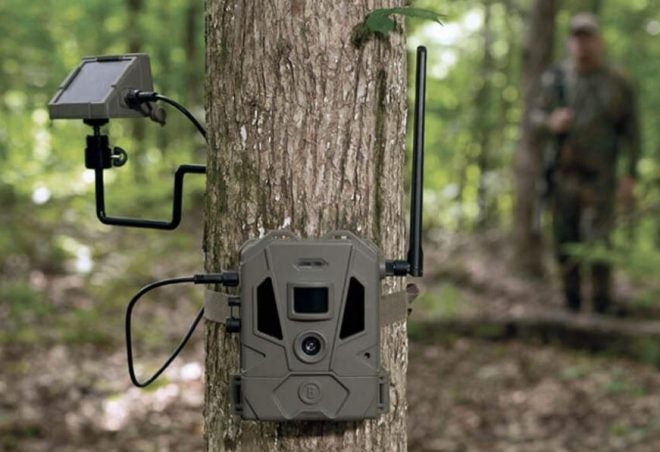 Fall is officially here! The leaves are changing and dropping from trees, hunting seasons are in full swing, and the crisp autumn air greets us every morning now. With that, there is no better time to take inventory of your local wildlife, and if you deploy a cellular trail camera you will not disturb your hunting area as you learn what bucks may (or may not) be around. If you are in need of a cellular trail camera you may want to check out the Bushnell CelluCORE Solar Trail Camera that is now available.
Bushnell Coverage on AllOutdoor
Cellular trail cameras are invaluable in this technology world that we live in because it affords you information, free time, and less work. By knowing what game animals are on your property, you can begin to research the ones you want to pursue. Where are they? When are they active? How does weather affect their movement patterns? This is all valuable information when preparing for your hunt. The Bushnell CelluCORE Solar Trail Camera can provide you with all of that.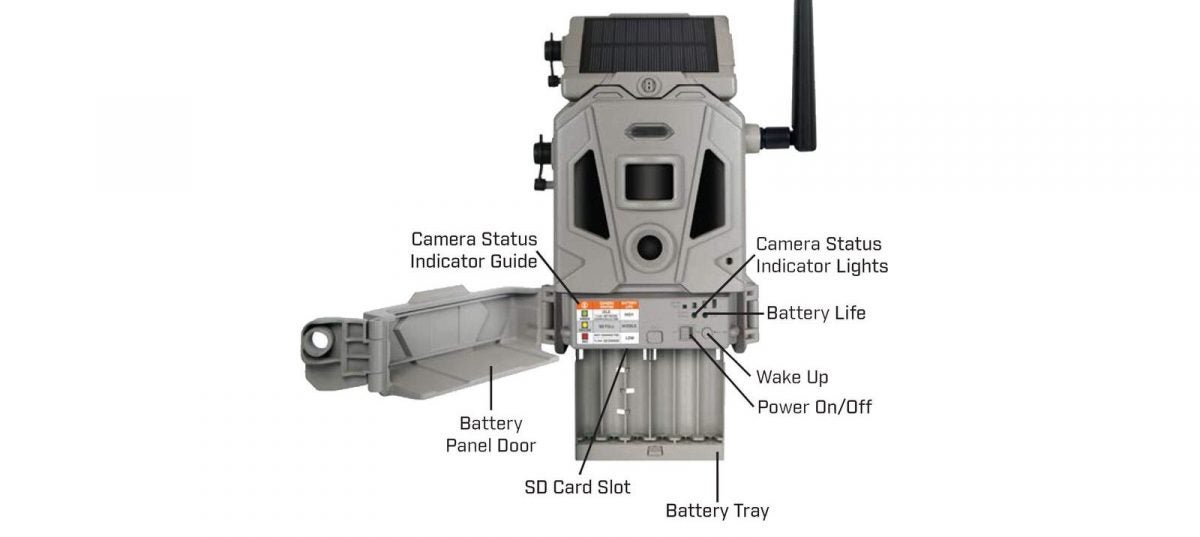 Integrated Solar Panel can be Detached & Positioned to face Strongest Sun Position
Rechargeable Lithium-Ion Batteries (Inside Solar Panels)
Maintains Full Charge for up to 70 Images/Day with Adequate Sun Light
Dual SIM Automatically connects to the Strongest Network Signal: ATT or Verizon
High Output IR LEDs for Best-in-Class Night Range & Battery Life
Optimized Antenna | Make Setting Changes through your Phone
Sorts Images by Weather, Wind, Moon & More
2 Year Limited Warranty | First 30 Days Free ($15 value)
Sub 1-Second Trigger Speed | Crystal Clear 20 MP Images
80 FT Night & Detection Range | HD Video Saved to SD Card
12AA Removable Battery Tray
The CelluCORE™ 20 Solar Combines the reliability and image quality of the CelluCORE 20 with an integrated solar panel to dramatically increase battery life. The solar panel detaches so you can adjust it to face the sun's strongest position. It includes a rechargeable lithium-ion battery and can maintain a full charge for up to 70 images per day with adequate direct sunlight. The Dual-SIM configuration of the CelluCORE™ 20 Solar allows it to automatically connect to AT&T or Verizon−whichever offers the strongest cellular network based on your camera's location. No need to compare with network strength maps! And thanks to its optimized antenna, you know you're always getting the strongest cellular signal possible.
The last thing you want to do is arrow a modest 6-point buck and while you are dragging it back to your truck a bruiser 10-point is standing there staring back at you. Knowledge is power in the outdoors. With a better understanding of the lay of the land, you can have better and more successful hunting seasons. As always, let us know all of your thoughts in the Comments below! We always appreciate your feedback.