NEW Elite Archery SideKick – Seamless Rear Stabilizer Mount
Adam Scepaniak 10.21.22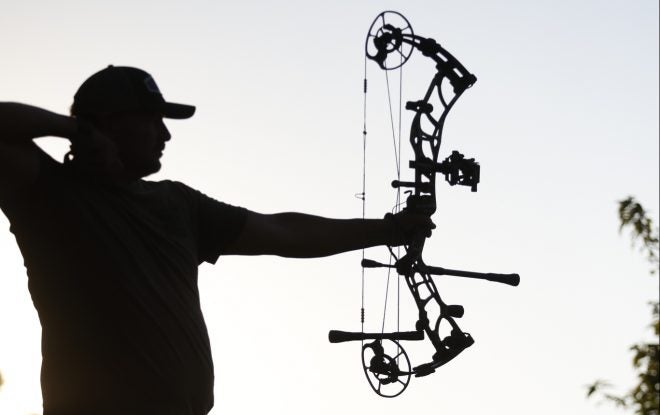 When it comes to archery – in either league shooting or hunting – a steady hand makes for a true shot. That is why we are infatuated with stabilizers. Front, back, sideways, anyway that we can get them (okay, maybe not sideways). With the debut of the NEW Elite Archery Sidekick you have yet another option in a seamless rear stabilizer mount to customize your bow to your exacting preferences.
Elite Archery Coverage on AllOutdoor
Most of us are aware that a front stabilizer is beneficial, but a rear one (deploying two stabilizers) can help balance you out even more. If you have ever felt that your bow is "front heavy," then you might benefit from a rear stabilizer; thus, you could maybe go for a rear stabilizer mount like the NEW Elite Archery Sidekick.
New for 2023 is the Elite Archery® SideKick™ Side Bar Stabilizer Mount which allows archers to outfit the World's Most Shootable Bow and further customize the bow's balance by adding a rear stabilizer with a seamless mounting connection. Create ultimate balance, stability, and fast shot acquisition with a front and rear lightweight stabilizer. Dampen excess residual noise and vibration when paired with the NEW, premium Elite Carbon Fiber Micro Stabilizer to enhance your stealth and shooting experience.
The NEW Elite Archery Sidekick currently has an MSRP of $99 and is finding its way onto Elite Archery brand bows as well as many others. Their sidebar stabilizer mount is configurable to whatever angle suits your fancy and can host innumerable, popular stabilizers on the market today. The only question left is: you gonna try it? As always, let us know all of your thoughts in the Comments below! We always appreciate your feedback.