Are You Nuts? Know your Fishing Knots! – The Trilene Knot
Eugene L. 10.21.22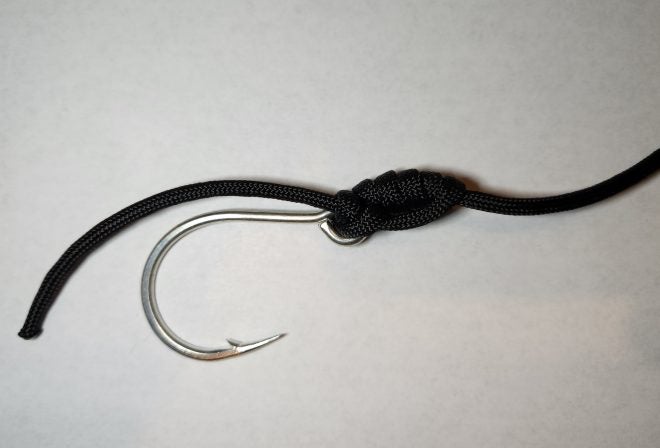 This week we are going to cover another line to hook or lure knot again this week with the Trilene Knot. Considered a very strong and reliable connection for tying monofilament or fluorocarbon to hooks, snaps, swivels, and lures, the Trilene knot, also known as the Two Turn Clinch Knot, is considered a "100% Knot". This is because when tied properly it is often the line breaking, not the knot itself failing. The Trilene Knot has comparable knot strength to the Palomar Knot but isn't recommended for braided lines due to not being a double line. So stick with other options if you're planning to use straight braid. An interesting fact about this knot is while it was created by pro anglers by professional anglers Jimmy Houston and Ricky Green in the late 1970s, Trilene stepped and named the knot after itself.
Step 1
Run the line through the eye of the hook and bring the tag end of the line back along the mainline.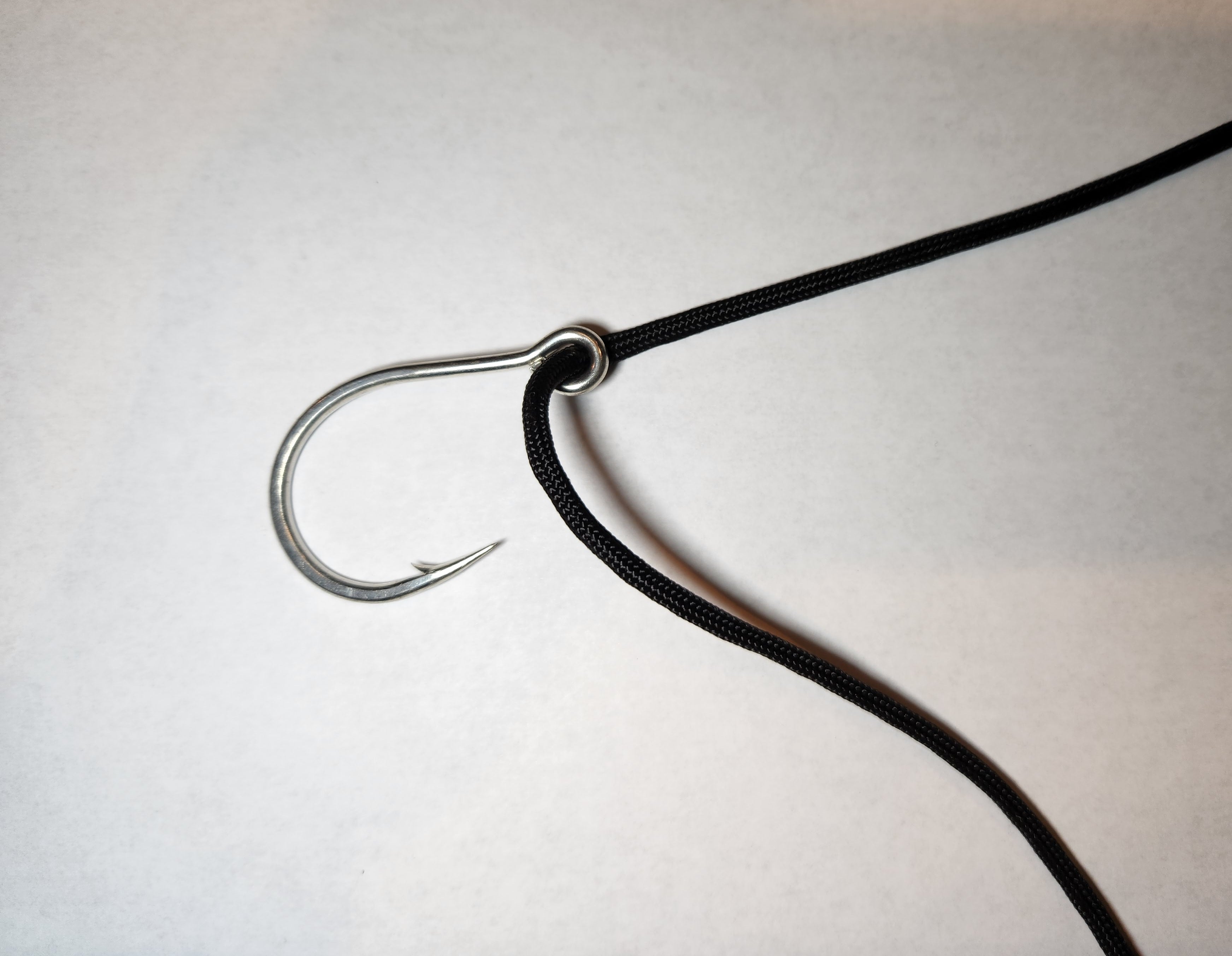 Step 2
Run the tag end of the line through the eye of the hook once more to create loop behind the hook eye,
Step 3
Take the tag end of the line and make five to six wraps around the main line.
Step 4
Taking the tag end of the line, while holding the line wraps so they don't slide and clump, run the tag end through both the loops of the line that you created earlier.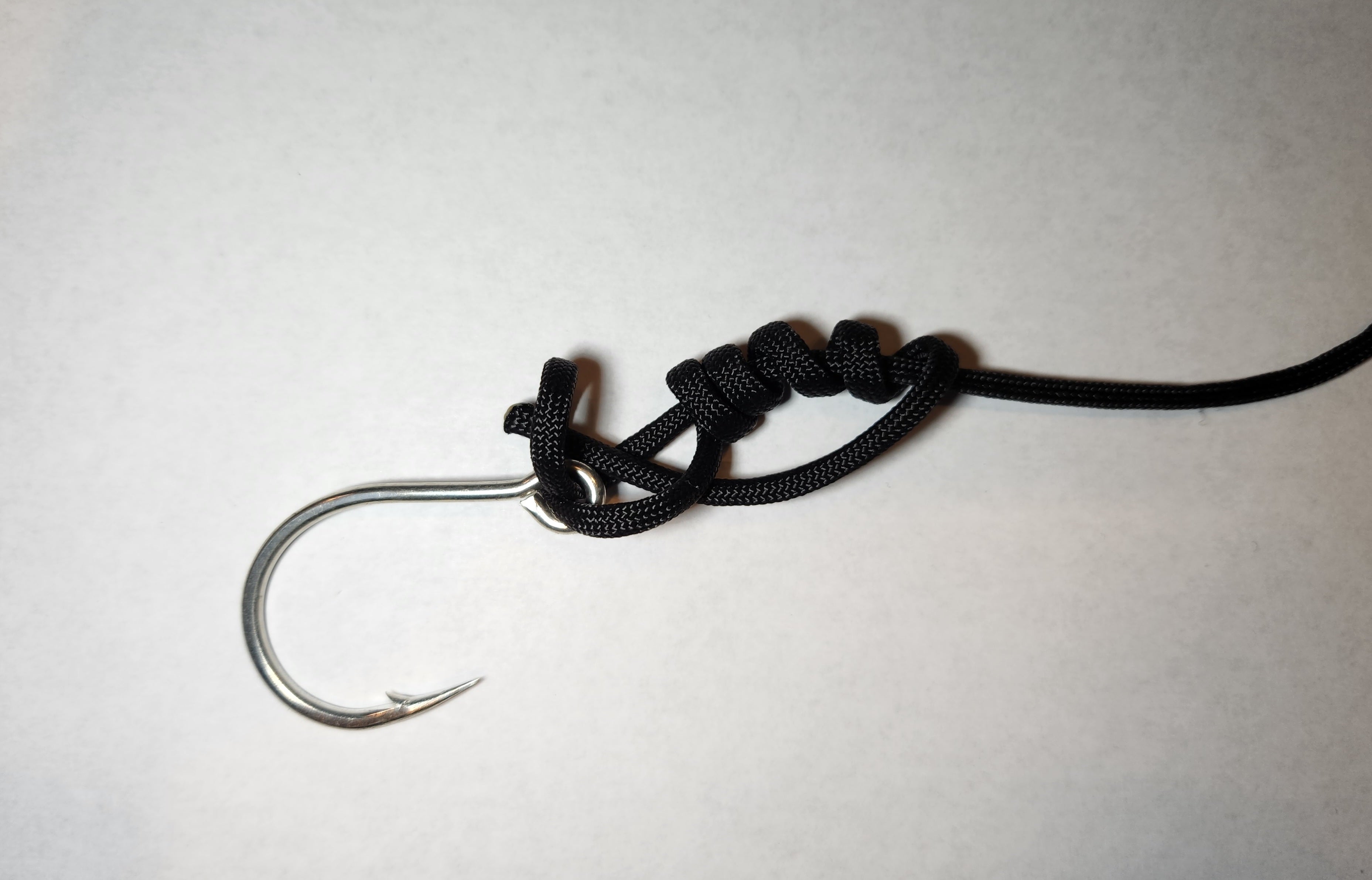 Step 5
Wet the line and then pull on both the main line and tag end of the line to tighten down the Trilene Knot. Make sure everything has set evenly then cut off the tag end of the line. leave about 1/4″ of a tag just in case the knot wasn't tightened enough and slips. To keep such things from happening make sure to give the knot a good hard pull before use.