3 Men Cited for Catching/Possessing Flounder in Louisiana Out of Season
Eugene L. 10.26.22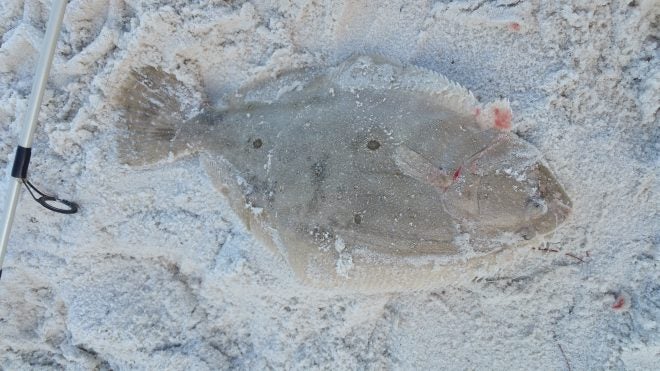 We are back at it again from Louisiana for guys getting cited, this time with alleged flounder violations for three men. A little earlier this month on October 19th, Louisiana Department of Wildlife and Fisheries enforcement agents cited three men for alleged fishing violations in Plaquemines Parish. Wildlife agents cited Arielle Vicknair, 24, of St. Bernard, Richard Vasquez, 59, of Port Sulphur, and Michael Champlin, 52, of Buras, for keeping flounder out of season.
The agents were on patrol in the Oak River area of Plaquemines Parish when they encountered three separate vessels. When they did a boating safety and license compliance inspection of each of the vessels, the agents found that Mr. Vicknair was in possession of 18 flounder, Mr. Vasquez was in possession of three flounder, and Mr. Champlin was in possession of four flounder.
The season for the recreational and commercial harvest of southern flounder is closed from October 15th through November 30th of each year. This is in effort to protect the southern flounder when they congregate before their spawn. The closure of southern flounder is statewide and for all sectors and all types of fishing gear. This also includes any flounder caught as bycatch in any other fishery such as shrimping. There previously existed an exemption for southern flounder caught as bycatch on a shrimping trip, but these exemptions are no longer applicable or valid.
The harvest/taking of southern flounder during a closed season carries up to a $350 fine, and the man may also face civil restitution fines for the replacement value of the illegally taken fish. So Mr. Vicknair faces a $289 fine, Mr. Vasquez faces a $48 fine, and Mr. Champlin faces a $64 fine in civil restitution on top of the original out-of-season flounder fine.
The Louisiana Department of Wildlife and Fisheries enforcement Agents participating in the case were Lt. Adam Young and Corporal Blaine Wagner.