Home On The Range #29: Moultrie Mobile – Game Surveillance & Security
Adam Scepaniak 10.28.22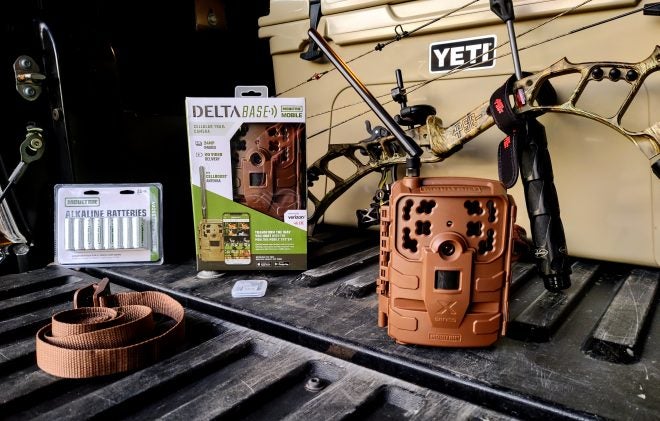 Typically, here on "Home on the Range," we spend quite a bit of time discussing different topics as to how you can farm, be a better steward of the land you personally have (whether it is a 100-acre field or a small backyard garden), and ways to better be more self-reliant in growing/producing your own foods. In a slight departure from those topics, today we are going to look at trail cameras from Moultrie Mobile – one of the industry leaders in this category.
Moultrie Mobile Coverage on AllOutdoor
---
Welcome to our reoccurring series of "Home on the Range." Here, we would like to share all of our experiences for those who may be homesteading, living off the land, hunting, farming, ranching, and truly investing in nature and the great outdoors. The ability to provide for yourself and your family can be tremendously rewarding and simultaneously difficult at times. So, in "Home on the Range" we want to share our different exploits so you can learn and hopefully we can receive your feedback along the way as well.
---
Why Own & Use Trail Cameras? – Moultrie Mobile
When it comes to trail cameras either people get it or they don't get it. So, let's take a look at some reasons why you would want to own and deploy trail cameras on your property. If you are a hunter you could greatly benefit from gaining an inventory of game animals in your area. How this can be beneficial is you know exactly what you are working with.
Seeing damage on your property? Maybe it is raccoons or maybe it is the neighbor's all-too-friendly dog.
Unsure if you should fill your buck tag? By knowing whether or not a trophy is on your property, it may afford you the patience and insight to wait when necessary.
Seeing predator tracks and don't know what they are? By appropriately identifying species you can choose whether or not it may be legal to trap or eliminate them.
Getting an accurate inventory of the wild game on your property – without having to spend endless hours in a treestand combating Mother Nature – is a wonderful thing. You can glean such information as predators (fox, coyote, wolves, mountain lions); birds of prey and filet (turkeys, pheasants, hawks, vultures); and larger game animals (moose, whitetail deer, hogs).
This allows you to know what you can expect to hunt as well as defend against. Defense can come in the form of making buildings more secure so unwanted animals don't get in (raccoons raiding a shed). It can also mean securing pens where livestock and your animals are (egg-laying chickens, etc). Defense can also be against two-legged critters as well.
Is that suspect looking photo of a guy on a four-wheeler one of your kids, the neighbor's kids, or someone trying to break in? Some of us might own cabin properties or our own ranch isn't necessarily close to home. That is where having trail cameras can help assess the "inventory" of people visiting your property similar to game animals (both expected guests and unwanted people as well).
Traditional vs. Cellular Trail Cameras – Moultrie Mobile
With the advent of cell phones and cellular networks in the 21st century, the hunting community has been blessed with some pretty cool technology as well. We now have cellular trail cameras that can beam us up photos the moment a buck is on our mineral lick. As cool as this is, it can consume a lot of data in cellular plans as well as batteries. So, when is the right time to go cellular versus a traditional camera?
If you have a "hot spot" for deer hunting you may want instantaneous photos sent to you to act immediately when a deer is in the area. You also may want to deploy a cellular trail camera for security purposes to know if someone nefarious is checking out your property or actively breaking in! The downside though, as mentioned, is cellular trail cameras (when they are sending you instant photos) burn a lot of data in a cell plan and can burn through batteries quickly. Consider having cellular photos upload to your cellphone once per day or even every-other-day to prolong battery life of the trail camera.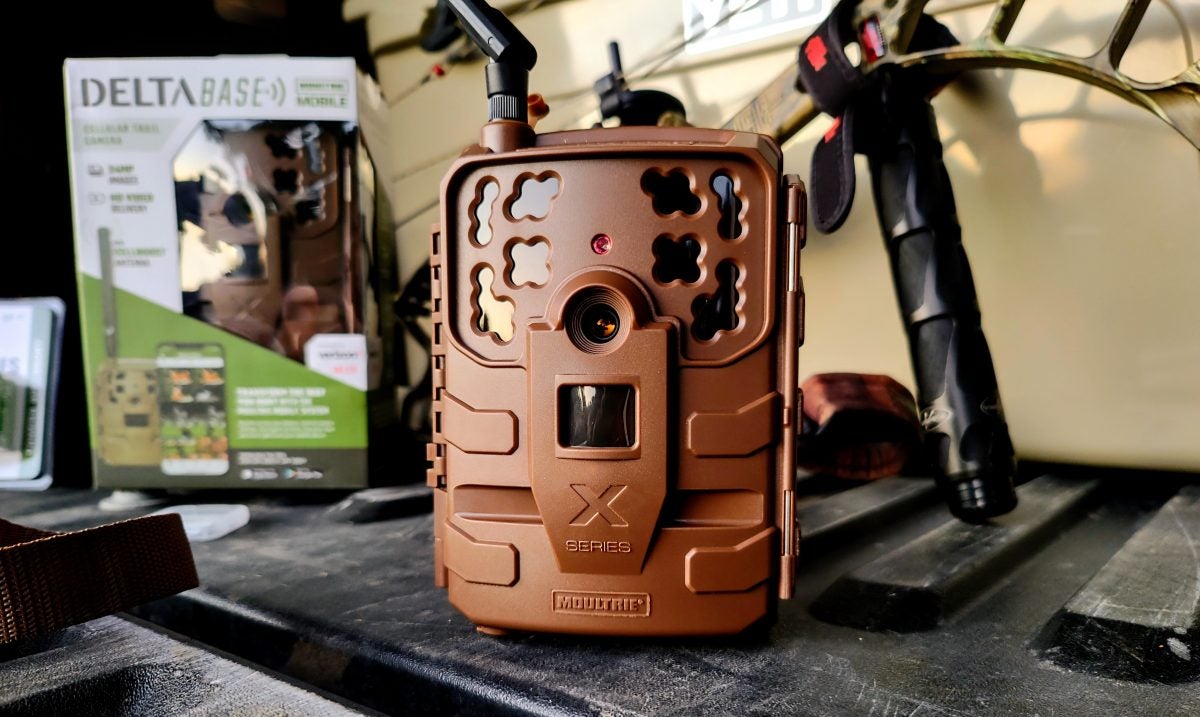 Traditional trail cameras can be great for year-round game surveillance or "non-urgent needs." If you are simply watching for game passing through your property, viewing a game trail, and/or watching some little bucks lose their velvet, then you don't necessarily need instantaneous photos beamed up to you like Star Trek. You would be fine to use some of the ultra-affordable, old school cameras that modern companies like Moultrie offer. They still put out crisp, amazing photos off of an SD Card you can plug into a computer or SD Card Reader.
So, if you are not currently using any kind of trail cameras on your property this is some food for thought… They can be used for security purposes against marauding raccoons or even people breaking into your property. On a more positive note, they can also help you pattern that huge buck you have been chasing for several years now. Moultrie Mobile makes it easy with all of their cameras which we will go into greater detail in future articles. As always, let us know all of your thoughts in the Comments below! We always appreciate your feedback.