NEW 5.11 Technical Apparel Released for Fall 2022
Adam Scepaniak 11.03.22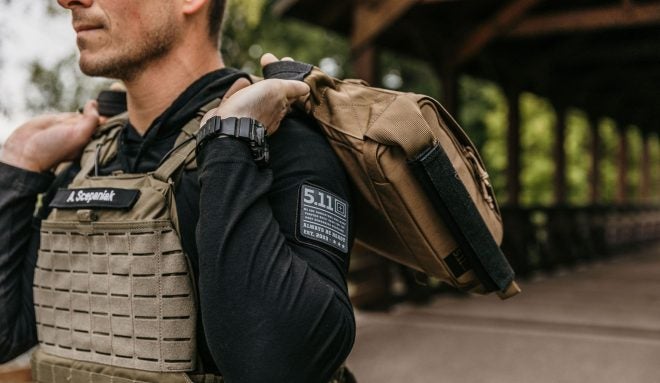 Fall is one of the best times of year to get out and explore. The weather is gorgeous, the scenery is exquisite, and it is the last hoorah before the weather turns and we are relegated to being indoors. If you are feeling those vibes and want to get in some outdoor adventures yet this year there is some New 5.11 Technical Apparel that can support any excursion you might plan for yourself.
5.11 Tactical Coverage on AllOutdoor
COSTA MESA, Calif. (Nov. 2, 2022) – 5.11 Tactical®, the global innovator of purpose-built apparel, footwear and gear, today unveiled a lineup of new technical apparel, including bottoms, tops and outerwear for both men and women, that it will make available this fall.

"Technical apparel is at the core of who we are as a brand and it's an aspect of our business that we continually strive to improve upon as new technology, textiles and innovations become available," said 5.11's Vice President, Global Product, Matt Page. "In addition to many exciting new products, there are a number of updates to past customer favorites that are a direct result of end-user feedback and our product team's commitment to providing customers with the best apparel possible."
5.11 Defender Flex Pant 2.0
For a versatile pant for men, Defender Flex Pant 2.0 has been redesigned. It offers new, reinforced belt loops for extra support at the waist to go with its 7 pockets and durable cotton-poly construction to create a clean, yet durable look that's great for the office or a trek through the woods. These equally are a great range pant for when you need to stow magazines, batteries, or other tools you might have on you while training.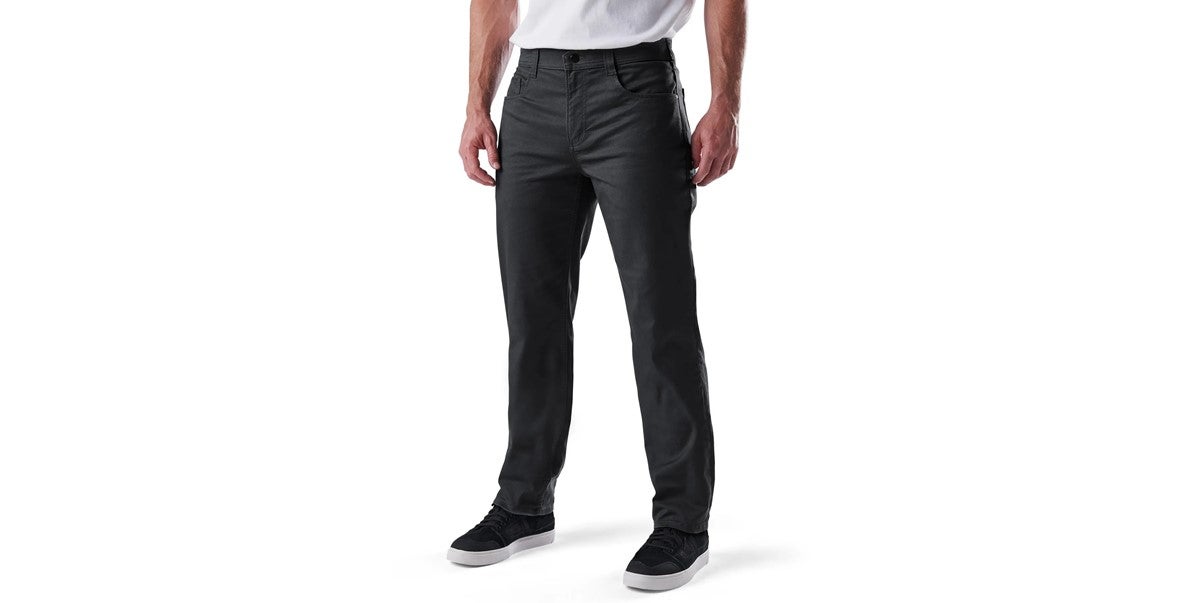 5.11 Bravo Pant 2.0
If you want that more "casual Friday" look to your wardrobe, then the smart casual look of the Bravo Pant 2.0 might be your style. It provides a clean and stylish appearance with a slim fit and maximum comfort. With the Enduro-Flex properties and a soft jacquard elastic lining in the waistband, these pants ensure a proper fit without being restrictive. You are free to do all of the office air squats your heart desires. Its reinforced belt loops, seven pockets, and knee articulation make it a perfect pant option for the office, out to dinner, or wherever looks matter as much as functionality.
5.11 Women's Thermees Insulator Jacket
For outerwear, the new Women's Thermees Insulator Jacket offers sustained warmth and protection from the elements with polyester taffeta construction, a DWR finish, PrimaLoft® Silver insulation and a front zipper equipped with an internal storm flap to retain body heat. The vertical quilt design and ribbed sleeves create a unique look customers are sure to love. Stylish enough for a night out on the town and warm enough to do an recreating your might want to plan for yourself.
5.11 Men's Stratos Full Zip & Women's Stratos Full-Zip
The Men's Stratos Full Zip ($78) and Women's Stratos Full-Zip ($72) are technical, comfortable and stylish full zip fleece pieces that work great as mid-layers on chilly days or outer layers on mild days. Constructed from a durable polyester and elastane blended grid fleece with moisture-wicking, anti-odor and stretch properties, they're great for any activity. The brushed tricot-lined collar and raglan sleeves also provide an added touch of comfort.
5.11 Britta Denim Jean
The Britta Denim Jean ($80) features a classic five-pocket design, with the addition of two low-profile hip pockets to create 5.11's signature seven-pocket functionality without altering the classic denim look. Its slim fit silhouette features soft, washed denim that's woven with elastane for just the right amount of stretch. It's performance and style make it a great option for any occasion.