NEW Daiwa TATULA XT Bass Rods – Now Available
Eugene L. 11.04.22

With the specialization of techniques and gear becoming more and more of a thing in the US for bass fishing, it makes sense for Daiwa to release a new line of rods for just that. An easy and affordable way for anglers to have all the technique-specific rods they need, the new Tatula XT bass rod series is now available. You can get them at select tackle shops for $99.99(USD), these new Tatula XT rods are for both the seasoned bass angler and the newbie just starting out. They are available in nine different casting models and six spinning models, covering techniques from finesse baits, to punching grass and heavy cover with jigs and worms.
"While we realize many have that one go-to rod for use with their go-to lure, the new Tatula XT rods will enable bass anglers to expand their bass rod arsenal with a series loaded with proven Daiwa rod construction," said Daiwa's Marc Mills. "At its $99.99 price, there's the right Tatula XT rod for those just discovering the thrill of tournament bass fishing, and also for those savvy anglers expanding their tackle assortment, so they're ready to grab and cast the right lure when the forward-facing sonar shows them a nice fish to entice."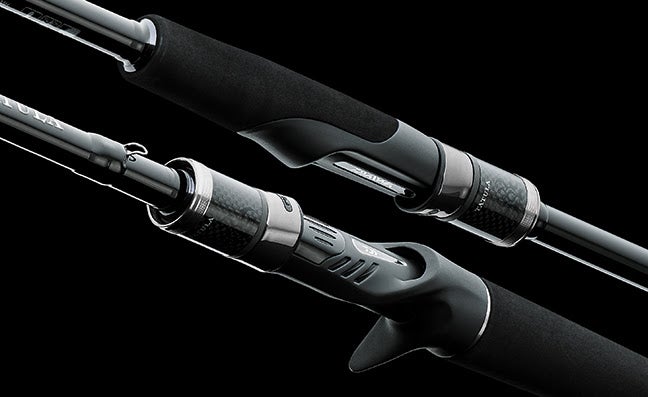 The model lineup ranges from the Tatula XT731MHFB, a versatile 7-foot-3-inch casting rod, to the 7-foot-6-inch extra-heavy power Tatula XT76XHFB casting rod for flipping and pitching and for use with a heavy Carolina-rig. On the spinning side, "we're thinking the 7-foot-1 Tatula XT711MLXS will find a home on many boat decks so you're ready with a drop-shot rig or to work a Neko bait," Mills said. "If the situat calls for a bigger soft plastics or a wacky rig, check out the Tatula 7-foot XT701MHFS."
These rods were designed with features showcased in Daiwa's proven line of Tatula Elite bass rods. The Tatula XT rods includes the lightweight and powerful HVF (High Volume Fiber) graphite blank tech from the Elites. The X45 Bias and Braiding-X blank construction that prevents rod twist for longer casts, added sensitivity, and more hook-setting power on the strike. The Tatula XT series also includes two glass blank casting rods that have been designed with the purpose for medium to larger-size crankbaits and bladed jigs.