Southern Appalachian Elk Country to Get $1.45 Million from RMEF
Adam Scepaniak 11.04.22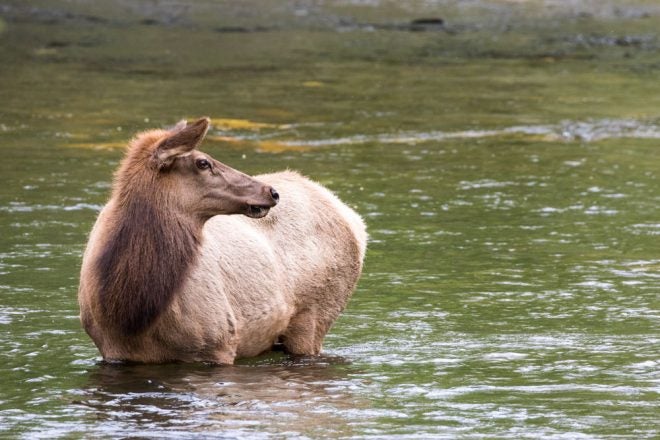 The Rocky Mountain Elk Foundation is back at it again donating to areas of the country to improve habitat for not only the majestic elk, but also other species of animals that roam their home range. This time they have contributed $1.45 Million to the Southern Appalachian Elk Country which should allow for a lot of improvements for habitat.
Rocky Mountain Elk Foundation (RMEF) Coverage on AllOutdoor
The $1,45 Million donation is going to go a long way because over the next two years it will benefit elk and elk country habitat in Kentucky, North Carolina, Tennessee, Virginia, and West Virginia. Below is a list and map of all 15 projects, their locations, and details.
Apply herbicide and prescribed burning treatments across 5,270 acres of reclaimed mine land to control non-native invasive vegetation. The private land offers important elk habitat and is enrolled in public access programs allowing hunting.

Plant and fertilize 20 acres of forage openings on the Beaver Creek Wildlife Management Area to enhance habitat for elk relocated there earlier in 2022 with the assistance of RMEF.
Provide funding to expand chronic wasting disease testing and surveillance in Kentucky's elk zone.
Apply a combination of prescribed burning, mastication, mowing and chain saw work to maintain 100 acres of grassland and 5,000 acres of forestland in the Redbird Ranger District on the Daniel Boone National Forest (DBNF).
Enhance 220 acres of habitat via edge thinning and plantings in proximity of the 2022 DBNF elk release site.

Provide funding to capture and outfit elk with GPS collars and VIT transmitters to monitor calf survival. Combined with additional research, the study will benefit future elk management in the Cumberland Mountains.
Provide funding for research to assist with the genetic analysis of the state's elk population to assist future management.
Create eight wildlife water developments and apply seeding on two separate private land parcels in Buchanan County to improve elk habitat.

Provide funding to use thermal imagery technology via drones to conduct an elk population survey in Wise County.
Burn 5,033 acres in the George Washington & Jefferson National Forests to improve wildlife habitat in proximity to the core area for the Wise County elk herd.
Provide funding to conserve 175 acres in Virginia's elk zone in an area where an access agreement allows public elk hunting.
Treat 25 acres of invasive vegetation on reclaimed mine land in Wise County to establish native warm season grasses and forbs.
Provide funding to conserve 790 acres within Virginia's elk zone in Appalachia's Cumberland Forest and expand public access through an access agreement.

Provide funding for mowing, herbicide application and prescribed burning on 16 acres of private land used by elk and other wildlife adjacent to Great Smoky Mountains National Park.

Provide funding to purchase GPS collars for research to monitor elk usage of pasture recently converted to native grassland.
It is always great to see such strong conservation efforts come forward from groups like the Rocky Mountain Elk Foundation. Their work seems to be never-ending and we thank them for it. As always, let us know all of your thoughts in the Comments below! We always appreciate your feedback.