Predators Beware: The New Savage Model 110 Carbon Predator is Here
Luke Cuenco 11.30.22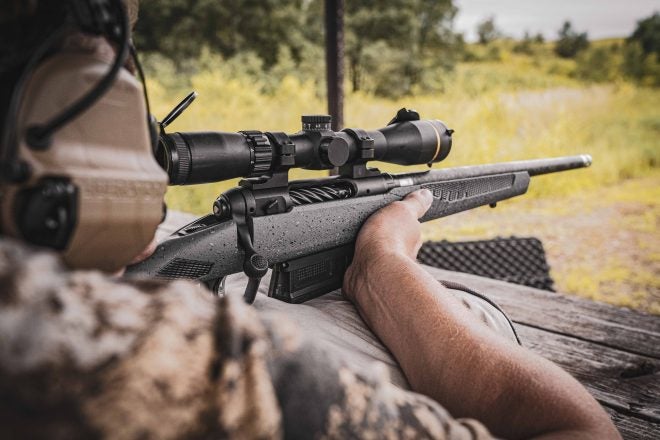 The insanely popular Savage Model 110 series of rifles has just received its latest addition to the family, this time focusing on predator elimination. The new Savage Model 110 Carbon Predator will feature a new granite textured stock, and a carbon fiber wrapped exclusive PROOF Research 18" barrel chambreed in today's most popular predator hunting cartridges ranging from the tried and true .223 Remington to the silent but deadly 300 Blackout Cartridge.
Savage Arms Coverage on AllOutdoor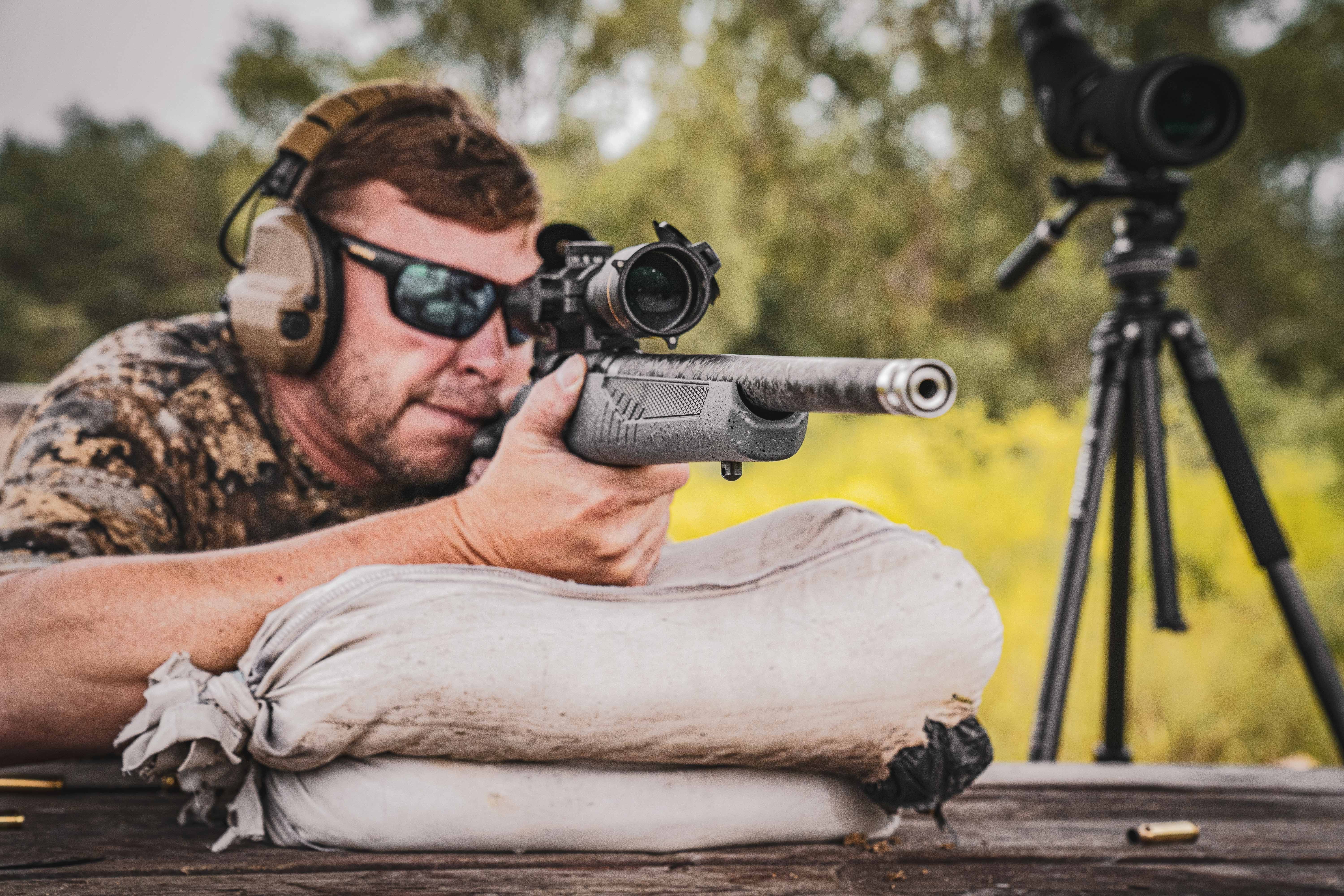 Predators Beware: The New Savage Model 110 Carbon Predator is Here
The Model 110 Carbon Predator's user adjustable AccuTrigger will feature an adjustment range of between 4lbs down to 1.5lbs, the 110 Carbon Predators stock will feature two sling swivel studs, make use of 2-piece Weaver style basses, and will be available in today's most common hunting cartridges including 6mm ARC, .223 REM, 22-250 REM, 308 WIN, 6.5 CM, and 300BLK. At the time of writing all Savage Model 110 Carbon Predator rifles will ship with a stnadard barrel length of 18-inches. For more information or to see a complete list of specifications you can visit http://savagearms.com/.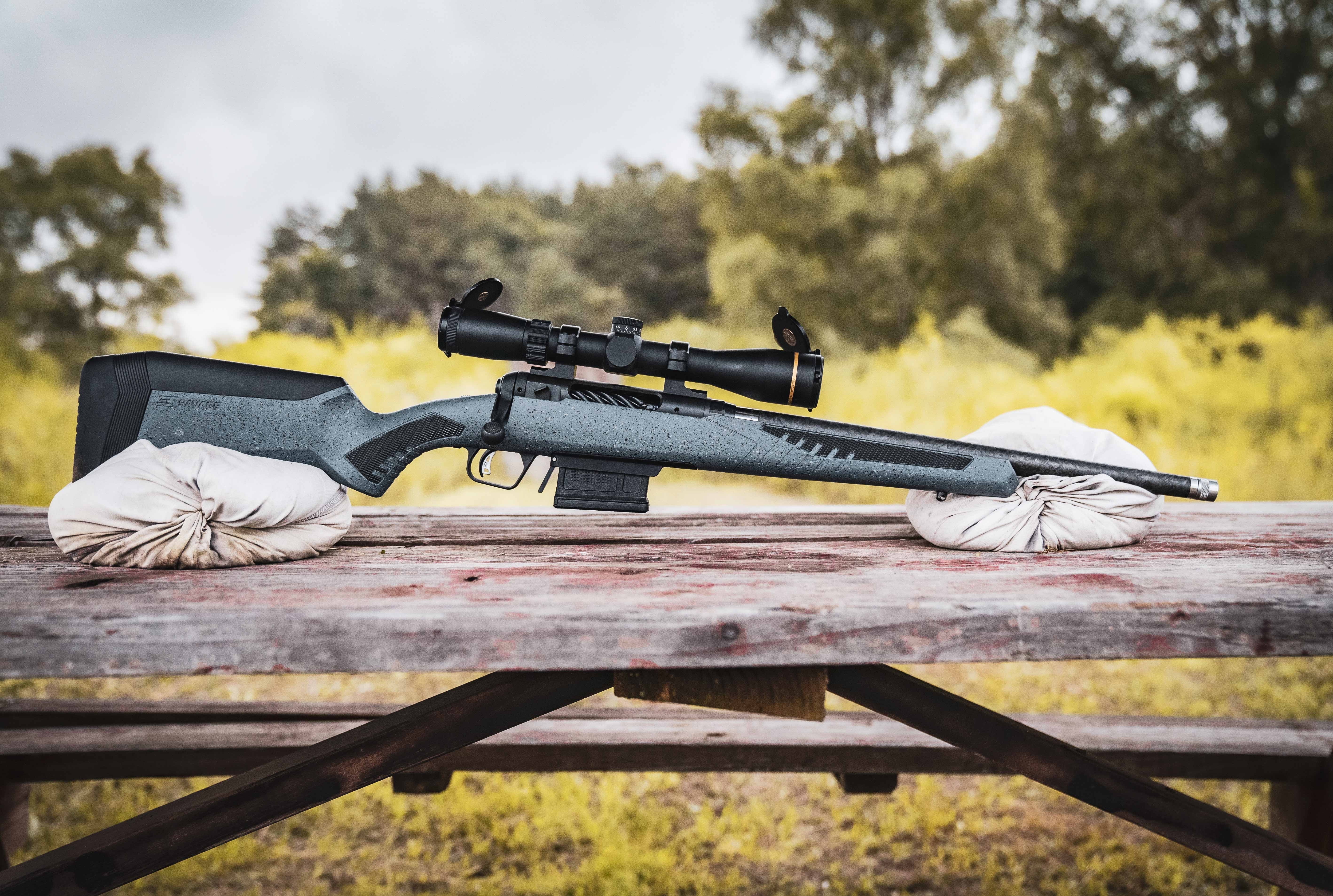 WESTFIELD, Massachusetts – November 29, 2022 – Savage Arms is proud to introduce the newest member of the iconic Model 110 bolt action rifle family, the 110 Carbon Predator. Built to withstand the elements and perform when it matters most, this rifle features everything needed to turn the hunter into the hunted.

"As one of Savage Arms' impressive new guns, the 110 Carbon Predator offers unbeatable performance for the toughest hunts," said Beth Shimanski, Director of Marketing at Savage Arms. "We're committed to building the best, and this new model of the oldest continuously manufactured bolt action rifle in North America embodies all that and more. The modern predator hunter will love the Savage designed carbon fiber wrapped PROOF Research barrel, AICS detachable box magazine and exclusively on this rifle, a granite textured stock featuring the AccuFit and Accustock technology."

Weighing in at 6.5LBS with user adjustable AccuTrigger™ and a crisp, matte black carbon steel receiver, the 110 Carbon Predator ensures optimal performance for predator hunting. This rifle is the perfect companion for stepping into the wild, where every shot taken counts.
Part # / Description / MSRP

57931 / 6MM ARC / $1,695
57932 / .223 REM / $1,695
57933 / 22-250 REM / $1,695
57934 / .308 WIN / $1,695
57935 / 6.5 CREEDMOOR / $1,695
57936 / 6.5 CREEDMOOR / $1,695
57937 / .300 BLK / $1,695