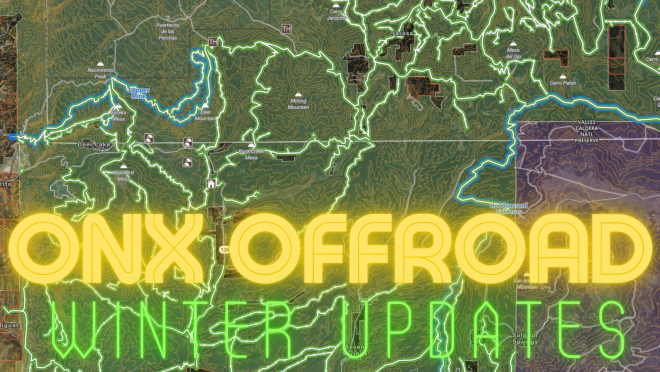 This will be our last dedicated article for onX Offroad this year! Thanks to onX for supporting getting this series off the ground!
Good day everyone and welcome to a new installment of AllOutdoor's Off-Road and Overlanding series brought to you by onX Offroad--mapping software for all your adventures.
In the past couple of months, the team at onX Offroad has been busy updating the app and sneaking in some cool new features. Side note: you can subscribe to their newsletter to be notified of updates and get access to training sessions they run via video. This app does a lot with a tight interface, and it can be easy to overlook some of the "power user" functions.
Folder Sharing
Folders are a clean and easy way to organize the most important content for you and your off-roading adventures. And now, you can share that content with your buddies before hitting the trails or post-trip over a pizza and appropriate beverages.
The folder can contain several types of shareable data: Waypoints, Markups, Tracks, Lines, and, eventually, Routes. Folders can be labeled however the user sees fit and can be found in the "My Content" tab on the lower navigation menu in the app.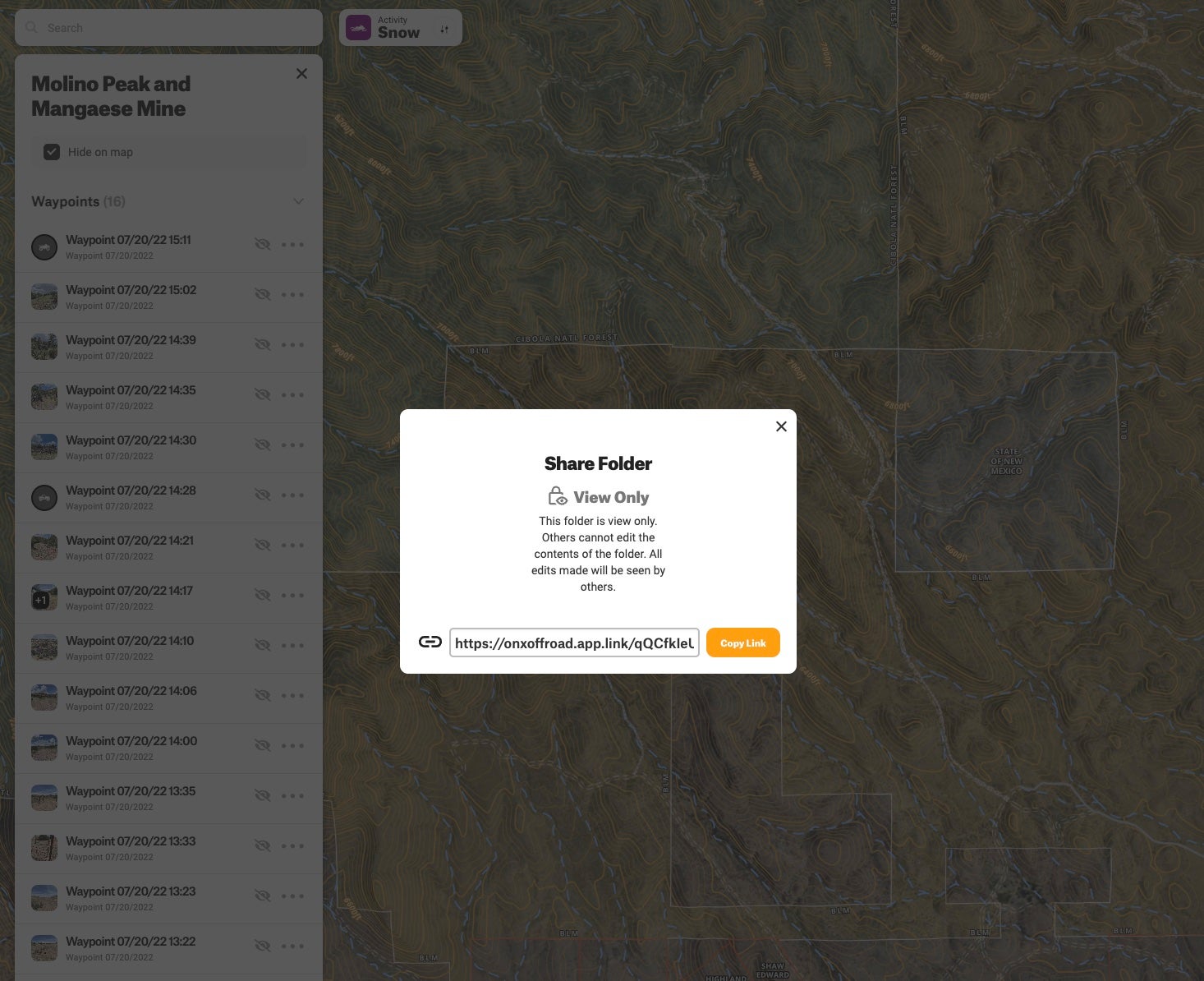 Basically, you can share your whole plan with the tap of a button. This feature is arguably one of the more useful ones. I use it not just to share with buddies on the trail but also with my wife back home–I'll share with her the intended plan, complete with all of the way-finding data.
User Stats
onX Offroad members can now view the stats they've accumulated over the course of the year by viewing "My Stats" on the desktop. You can download your stats card and share it on social media using the hashtag – #onxoffroad2022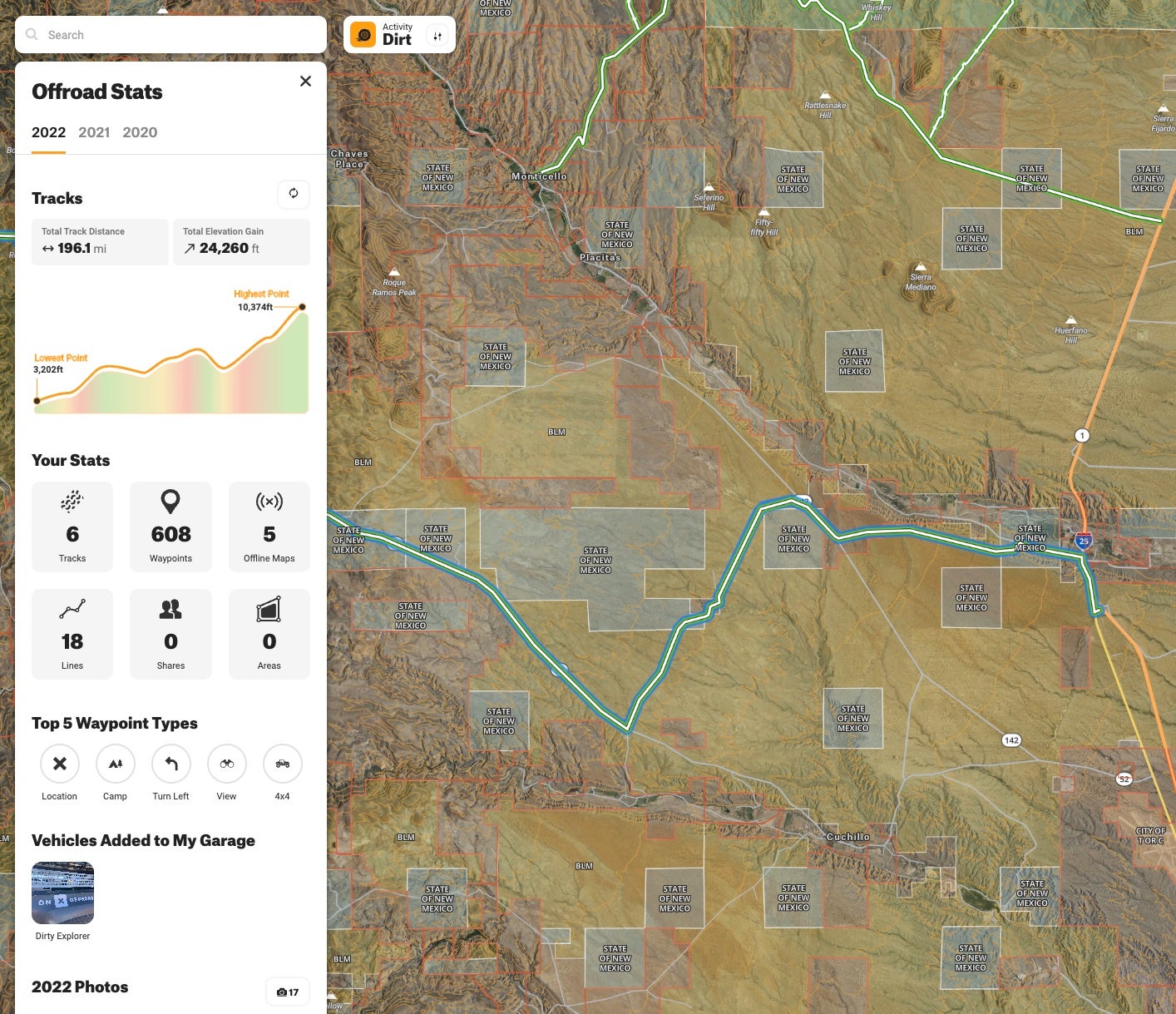 SNOTEL
Now that we are entering the snow season, this is a perfect time to talk about a powerful feature that hasn't gotten much attention.
SNOpack TELemetry Stations (aka SNOTELs) are remote backcountry weather stations that provide the most accurate snow accumulation data in the mountains of North America.
onX Offroad is bringing this data to the users in a super clean and information-rich interface so that backcountry riders/snowmobilers can anticipate snowpack conditions before leaving home. It gives information about the slope and an avalanche forecast. Like any app, it does not replace your common sense and brain. If you get on-site and the conditions are unsafe, make good choices. Avalanches rarely result in rescues–usually, they are recoveries.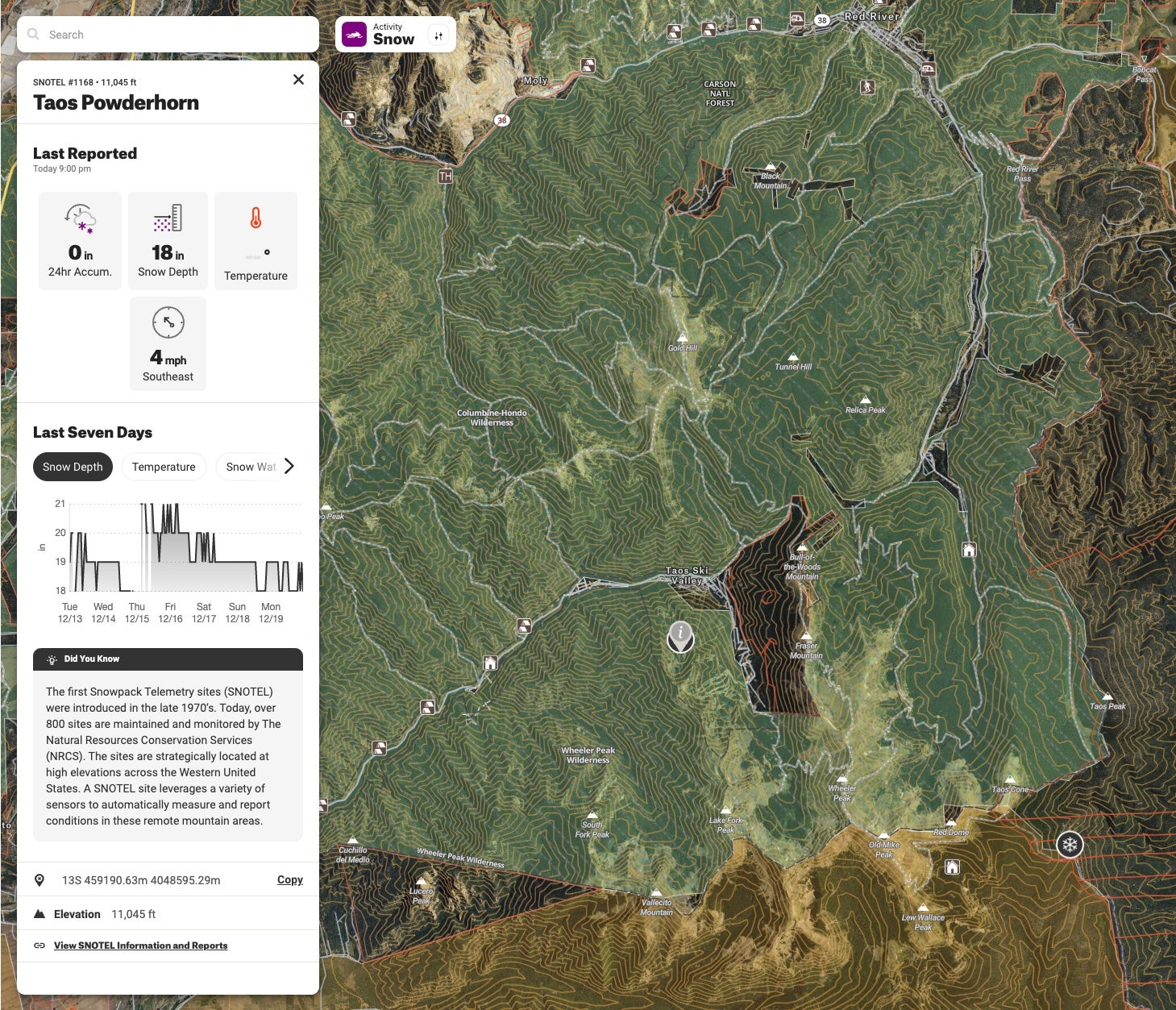 To access the SNOTEL data, you need to change the activity mode of the app. If you are in "Dirt" mode, you will need to switch to "Snow." Keep in mind that this will switch the available trails from off-road to snowmobile access (there is definitely some overlap, but the map IS different.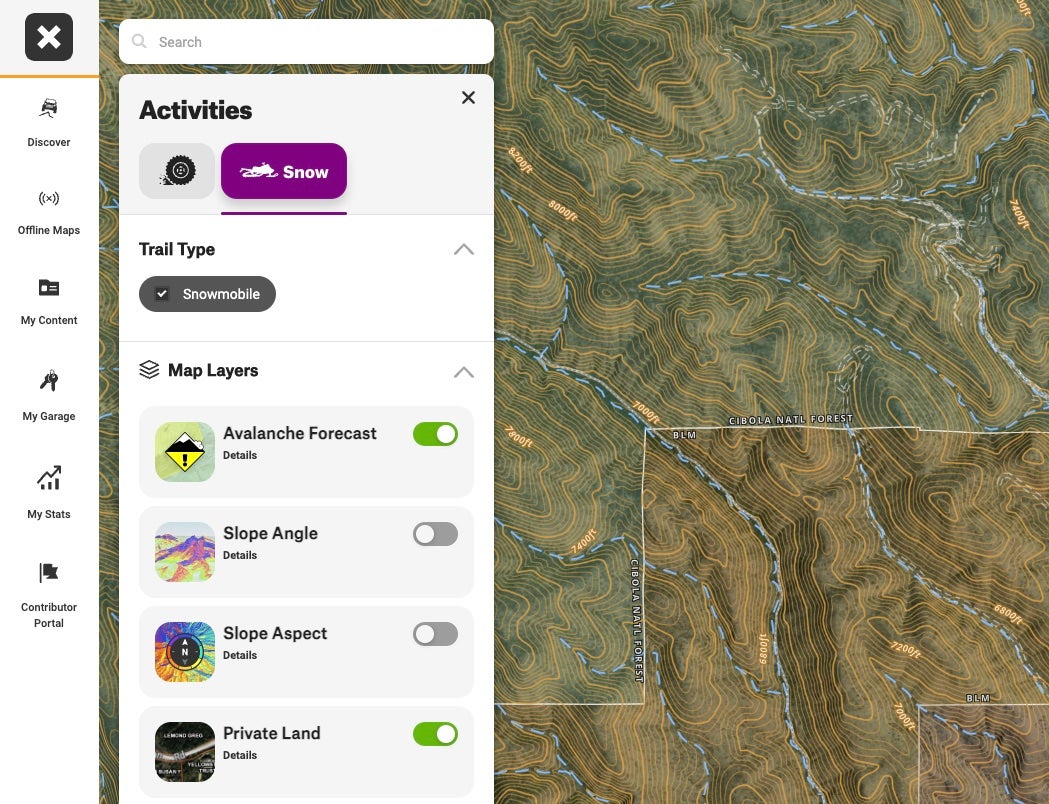 Once you switch mode, you will notice circle icons with a snowflake. If this icon exists, it means that there is SNOTEL data available there. You will get a side panel popup with useful data if you click on the icon.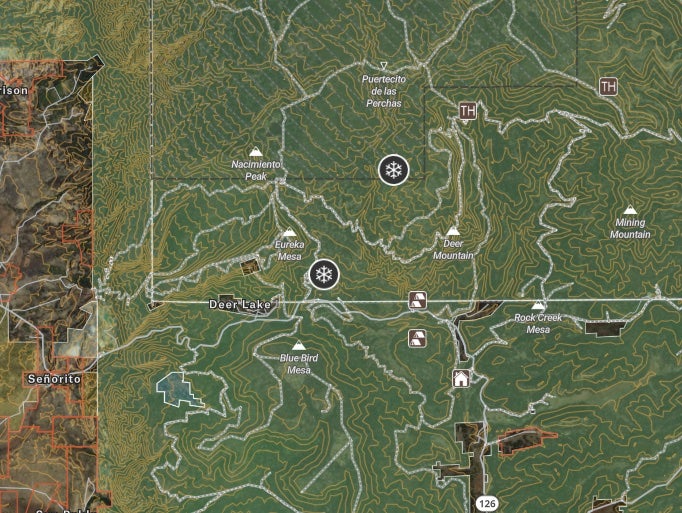 SNOTEL is feature-gated–you will have to have the Premium membership. This will unlock over 800 Snowpack Telemetry Stations (that currently have data for the past seven days), so you know when and where conditions are ideal.
Final Thoughts
onX has been a solid trail companion this last year (I've used both Offroad and Hunt). The app is immediately intuitive, providing quick access to curated trails and detailed area information.
If you haven't downloaded it yet, give it a try. Several trail navigation apps are available, and I honestly use them all. Each has pros and cons and contains specific features that make it better for different use cases.
I've found onX to be the most useful for quickly finding trails in areas I am going to be in and for doing impromptu adventures. The featured trails, curated by trail guides, contain extra helpful information and really give you that feeling of an up-to-date guidebook–make sure you download your offline maps before getting out of comms range!
Off-Road and Overlanding is sponsored by
To subscribe, visit: https://subscribe.onxmaps.com/offroad/purchase/membership