POTD: Remington and The Cow Killing Gun – The Remington Stun Safe
Sam.S 12.09.22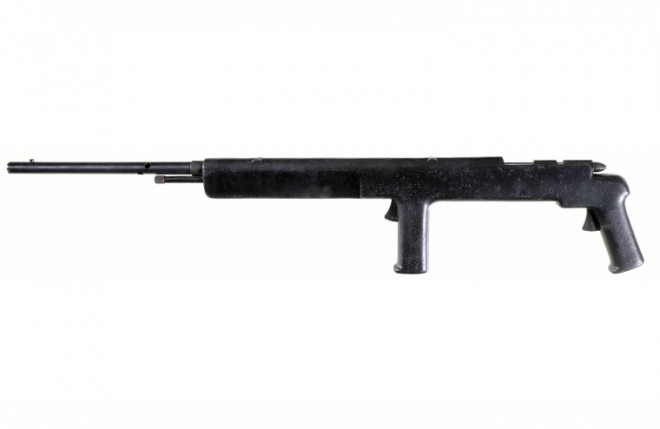 Welcome to today's Photo of the Day! Here we have a very interesting spot in the Remington 500 series family. This is a Remington Stun Safe rifle made for killing livestock (in an industrial setting). These Remington Stun Safe rifles are based on the Remington 512 bolt action 22 rifle which is a part of a much broader 500 series of rifles. This one was made to be as safe as possible in an industrial setting. Not only do both triggers need to be depressed but the barrel (barrel shroud technically) needs to be compressed, sort of like a nail gun, in order to fire. Beyond those safety measures, the barrel actually ends prematurely and the bullet travels down a barrel shroud that has ports to better vent off more gas and slow the projectile down.
"Manufacturer: Remington Arms Inc
Model: Stun Safe
Type: Rifle
Gauge: 22
Barrel: 29 inch round
Finish: black"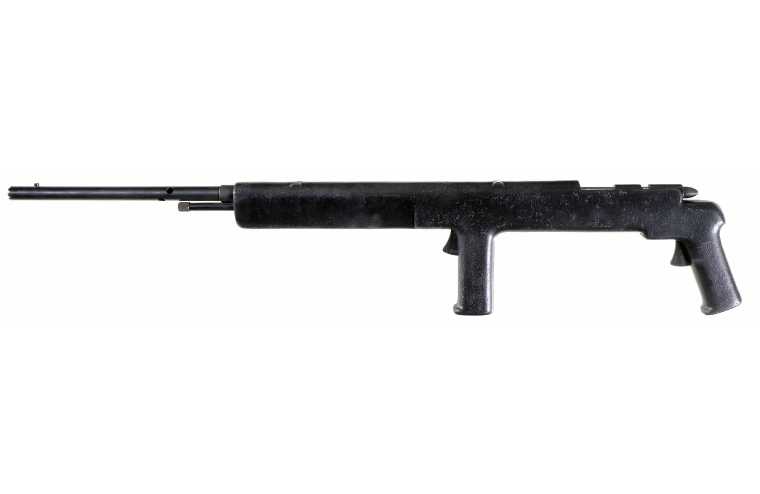 Lot 583: Remington Arms Inc Stun Safe Rifle 22 – Remington Stun Safe Cattle Gun. (n.d.). Rock Island Auction Company. photograph. Retrieved December 8, 2022, from https://www.rockislandauction.com/detail/2020/583/remington-arms-inc-stun-safe-rifle-22.