AllOutdoor Review: Irish Setter VaprTrek 2815 – Modern Hunting Boots
Paul B. 12.12.22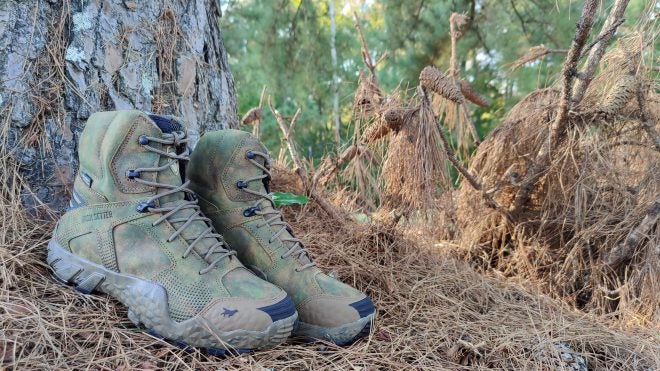 The Irish Setter VaprTrek leather camouflage hunting boots sport modern features and technologies into an attractive boot, but does it all come together for a perfect hunting or hiking boot? Let's find out. I've had these boots for a couple months and have worn them in multiple states and across the world in various terrain and weather. The model I have are the VaprTrek 2815 advertising better traction on rough terrain, greater overall durability and outstanding all-day comfort. They are waterproof, lightweight, and scent blocking boots without thermal insulation.
Irish Setter Coverage on AllOutdoor
Specifications – Irish Setter VaprTrek 2815
Height: 8-inch
Waterproof: UltraDry™ Waterproofing System
Leather Type: Nubuck, Waterproof
Construction: Cement
Footbed: Removable Polyurethane with Memory Foam
Shank: Nylon
Insole: Non-woven
Outsole: RPM R-Zone – Brown Camo
Last: R100
Lining: Synthetic Mesh
Country of Origin: Made in Vietnam
MSRP $199.99
Initial Impressions – Irish Setter VaprTrek 2815
Out of the box, the Irish Setter VaprTrek is a handsome pair of boots. The camo leather pattern, raised soles protecting the sides, and tongue look excellent. I appreciate the understated branding paired with the beautiful leather making for a unique and functional looking pair of boots. The laces feel strong and of good quality, something that is overlooked far too often with boots.
Initial comfort and fit were a bit disappointing. The VaprTrek are advertised as having a memory foam insole that "provides instant underfoot comfort" but I found the included insoles to be very thin and provide minimal support and virtually zero arch support. I personally do not count this as a major concern as every foot is different as are individual tastes for insoles but I do feel in this price range, a slightly better included insole would be a worthwhile inclusion. The first few days wearing the VaprTrek, they were incredibly stiff and caused a good deal of discomfort. This is common with leather boots during a break-in and again, wasn't a major concern.
Let's Get Outdoors – Irish Setter VaprTrek 2815
My first real trip with the VaprTrek was a hike to one of my favorite fishing spots. Weather in Alabama during early October can still be warm and humid and this day was no exception. Temperatures were in the mid-80s and humidity was high. The VaprTrek did their job as advertised and stayed cool while giving excellent traction on dry hardpack dirt and loose gravel trails. Ankle support feels solid. They still felt like they were breaking in and by the time I made it back to my truck, I was ready to get out of them. After this trip, I did replace the insoles with the same model I use in another pair of hiking boots.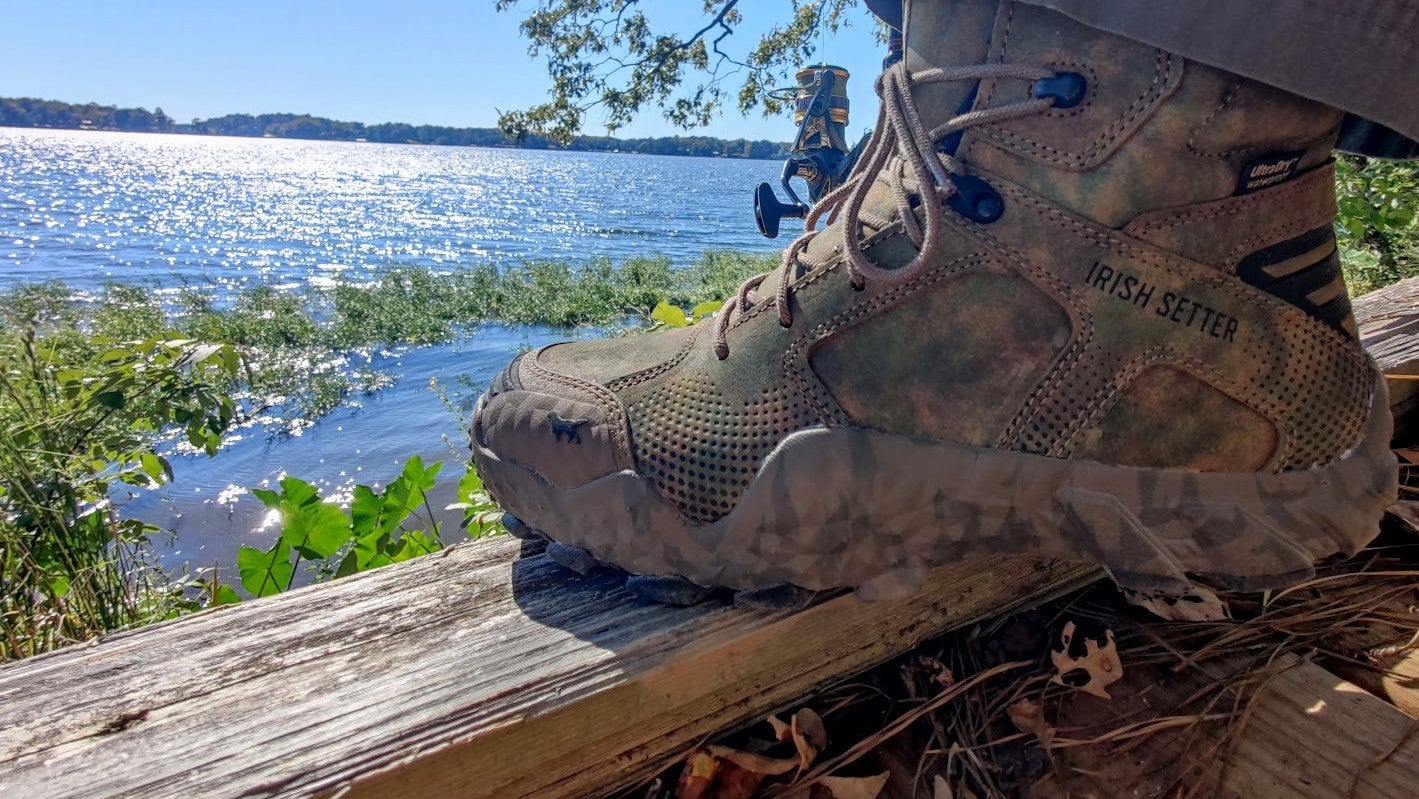 Over the next few weeks, I wore the VaprTrek off and on during pre-deer season prep and found them to finally start breaking in and were getting more comfortable with each trip. The VaprTreks became one of my favorite boots for riding my ATV as the grip on the foot pegs and foot brake are excellent and the strong ankle support was appreciated when the trails got rough.
VaprTrek goes to Guam – Irish Setter VaprTrek 2815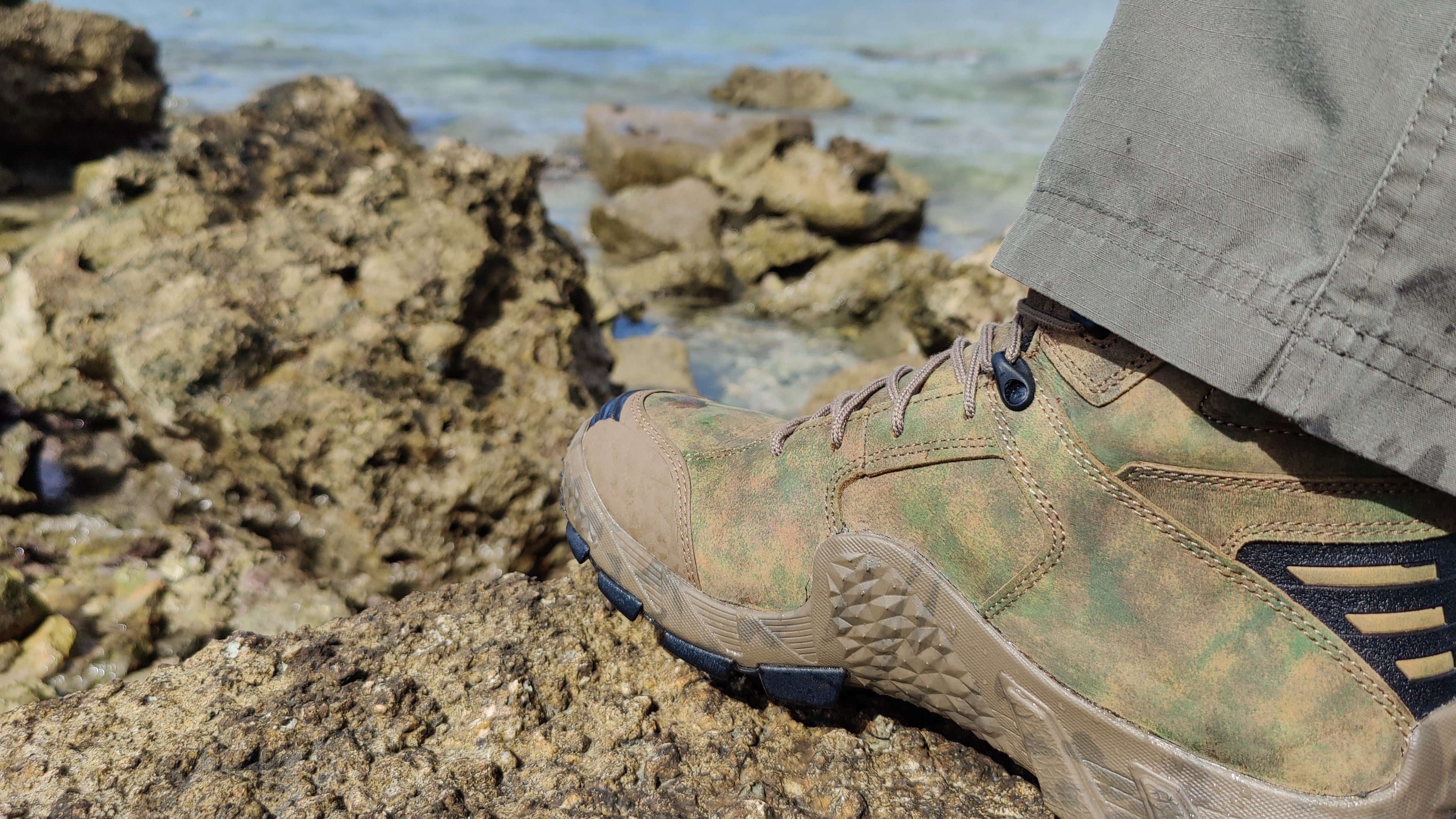 I packed the VaprTrek and headed to Guam where I used them on a couple hiking trails, fishing spots, and around the ocean. I found that the VaprTrek are indeed waterproof but the traction on wet rocks could use some serious improvement. Saltwater in no way impacted the beautiful leather on the VaprTrek and they still look new.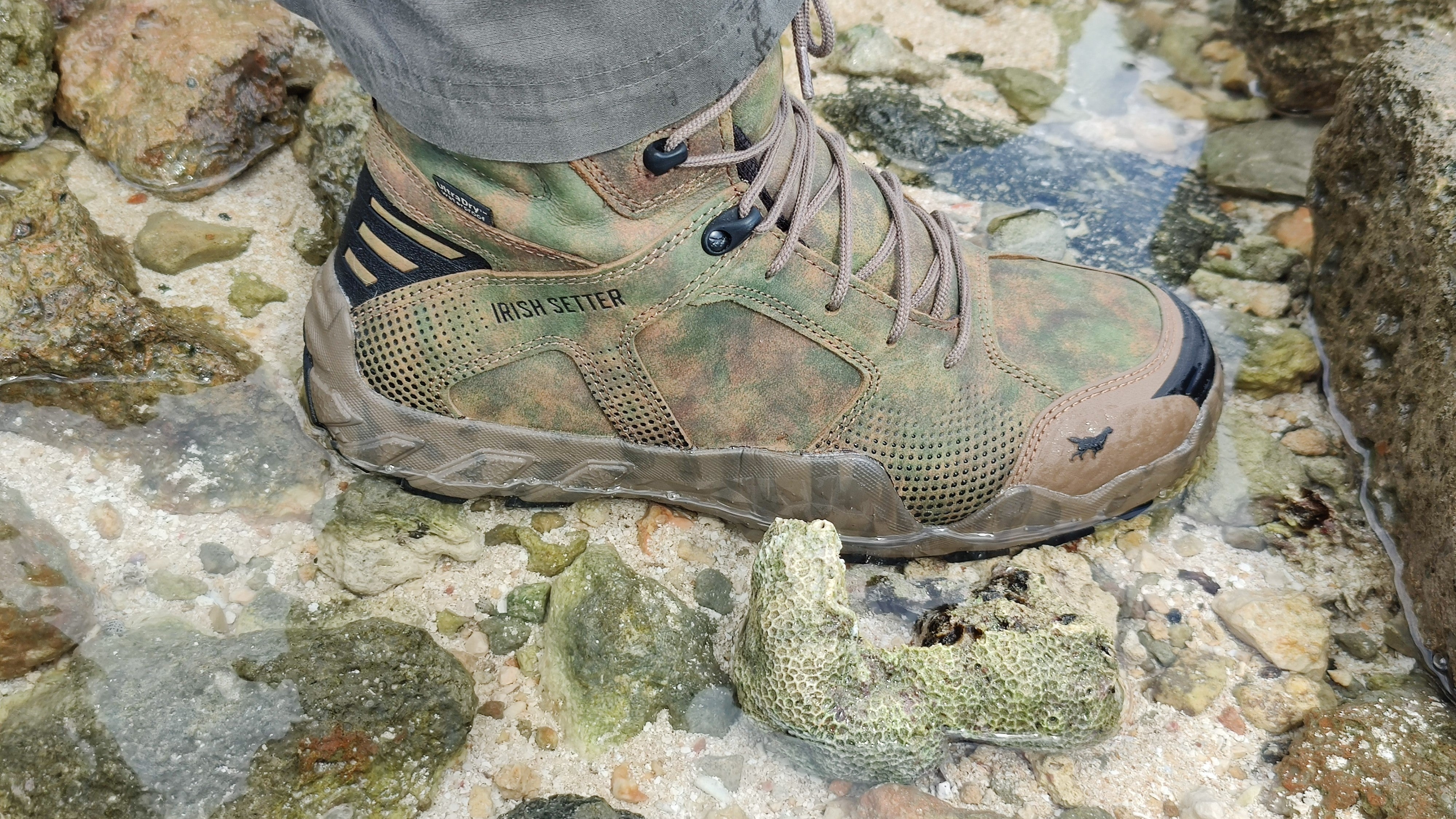 I still found pressure points in the toe box area and overall stiffness to be slightly uncomfortable for all day wear. The incredible heat and humidity of Guam was not an issue in these boots, they do an excellent job of being waterproof while still keeping a comfortable temperature.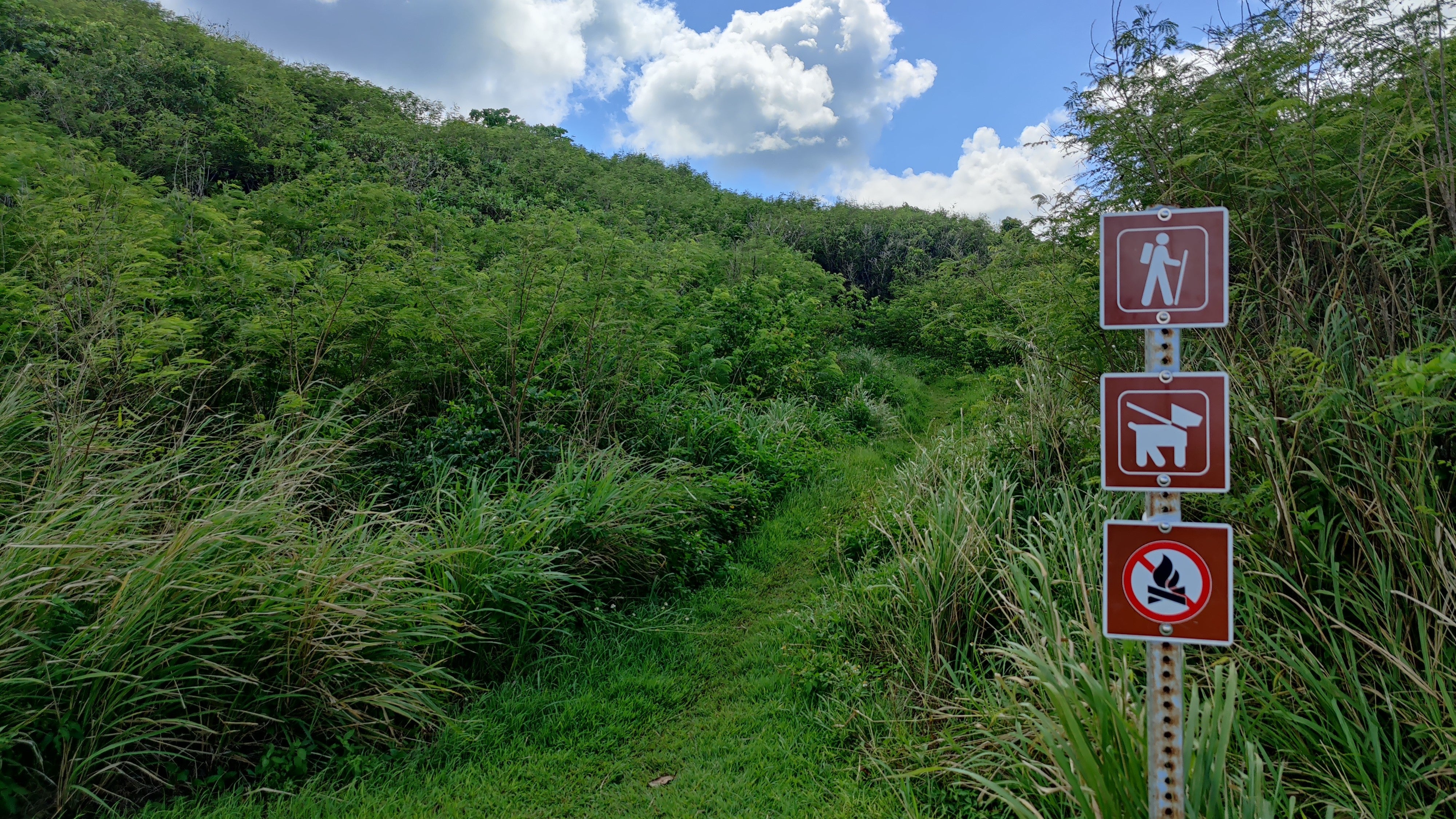 Let's Get Back Home – Irish Setter VaprTrek 2815
When I got back home, Winter had arrived. I was worried that since the VaprTrek had done so well in warm weather, they would fall short in the cold. While wearing medium weight wool socks, my feet stayed perfectly warm even while sitting still in a cold tree stand. I am very impressed with the VaprTrek's ability to handle such a wide range of temperatures as well as they do. Unfortunately I still find the comfort to be lacking and if you've ever been in the South during winter, we don't get snow, we get cold mud. The wet traction on the VaprTrek leave room for improvement in this terrain as well.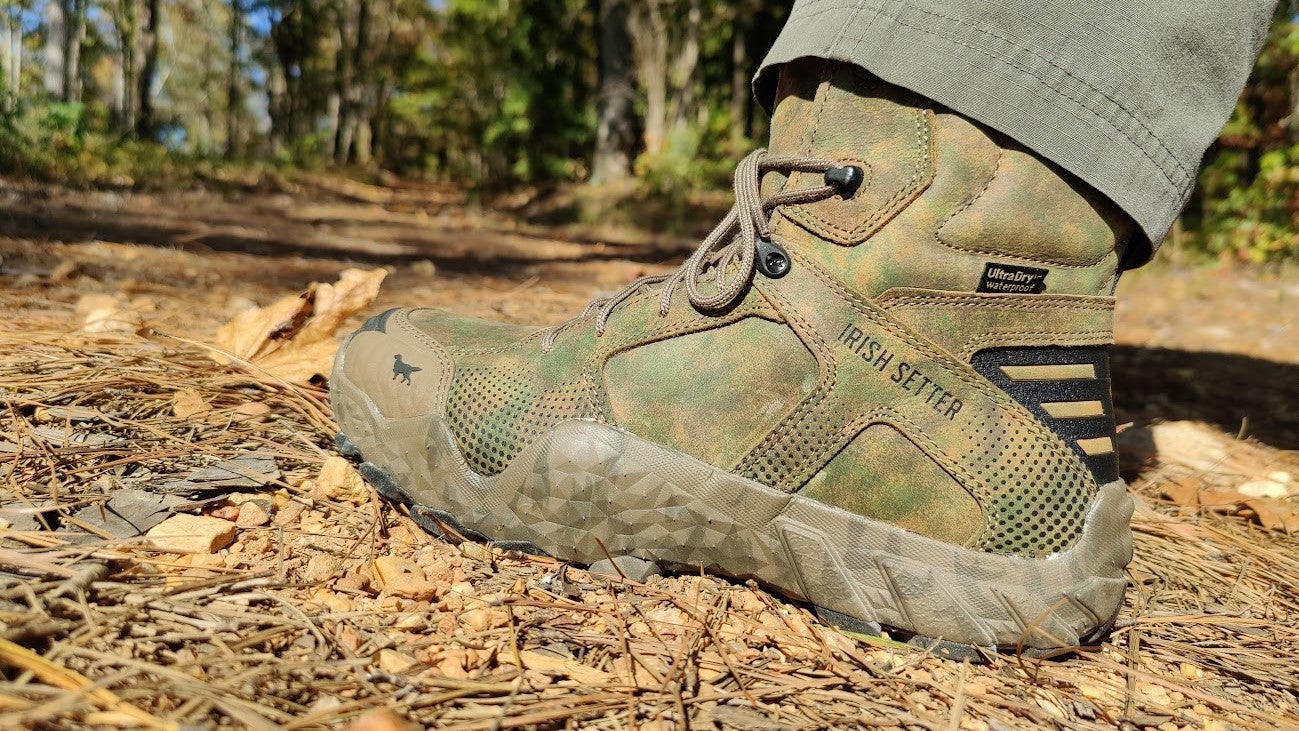 Final Thoughts – Irish Setter VaprTrek 2815
Irish Setter has made one of the best looking boots on the market with some of the most effective waterproofing I have experienced. The VaprTrek's ability to handle such a wide range of temperatures is an outstanding feature. Unfortunately the included insoles, long break-in period, wet traction, and level of overall comfort make the VaprTrek 2815 a product that I cannot fully recommend. Irish Setter has a full line of boots in various styles and a long history of making some incredible footwear but the VaprTrek may need to be reworked. If you are curious about the VaprTrek and want to try them for yourself, visit the product page here and click here to see Irish Setter's full catalog of footwear. To find a retailer near you, click here. Do you have experience with Irish Setter VaprTrek or any other Irish Setter boots? Let us know what you think in the comments section below.