ESCORT Shotguns Introduces the New FieldHunter Turkey Series
Luke Cuenco 12.15.22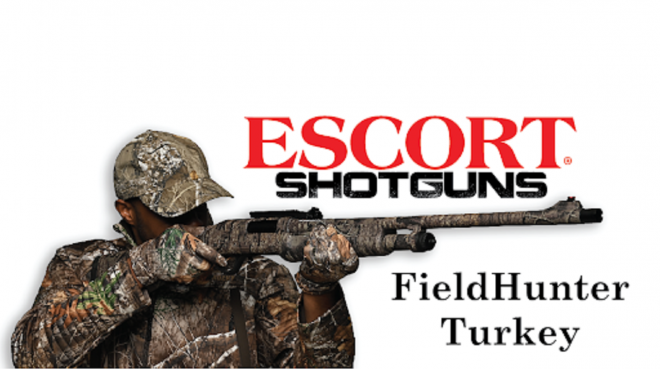 HatsanUSA, the sole importer of ESCORT Shotguns is proud to announce the introduction of their latest addition to their extensive list of hunting shotguns. The new ESCORT FieldHunter Turkey line of turkey-specific pump-action shotguns will be available in three different bore sizes and in the case of the 12-gauge version, will be able to take any of today's hottest shotgun loads most often used when turkey hunting. Best of all, these new shotguns will feature weatherproof materials and coatings making them more resistant to the elements, and ensuring a longer service life.
ESCORT and HatsanUSA Coverage on AllOutdoor

Escort Shotguns Introduces the New FieldHunter Turkey Series
The FieldHunter Turkey is available in two camo patterns: RealTree® Timber and Mossy Oak® BottomLand. Each gun ships with 3 interchangeable chokes suitable for a variety of turkey hunting situations. A 5-inch long cantilever optics rail features 4 cross-slots to accommodate a variety of Weaver mounts. The shotgun is also equipped with bright fiber optic front and rear sights for low-light hunting. The red front fiber is windage adjustable while the rear green fiber sight is both windage and elevation adjustable. Both fibers can be removed entirely to make way for mounted optics. All Hatsan's barrels are hard chrome-lined for maximum durability and corrosion resistance. Safety is a significant concern for any firearm, so a manual cross-button safety is built in. Mounted sling studs make for easy carry and firing support.

With ESCORT's FieldHunter Turkey shotguns you're set, right out of the box, for your next turkey hunting adventure.

The new FieldHunter Turkey series will be available in 12 gauge, 20 gauge, or .410 bore. The 12 and 20-gauge versions will come complete with Extended Extra Full, Full and Improved Modified chokes while the .410-bore version will come with Full, Modified, and Improved Cylinder extended chokes. Each of the shotguns weighs less than 7 pounds and will be available in Realtree Timber and Mossy Oak Bottomland camouflage patterns. Each shotgun has a suggested retail price of $399.99 making them an affordable option for up-and-coming turkey hunters or those looking to gift someone a Turkey Hunting shotgun this holiday season. For more information, you can visit http://hatsanusa.com/.