AllOutdoor Review – LBX Titan 2.0 (3-Day MAP Pack)
Patrik Orcutt 12.15.22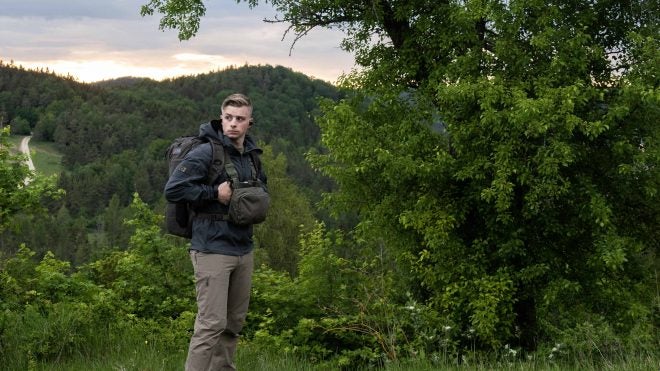 Named after their parent company London Bridge Trading, LBX® (London Bridge X), X being the unknown variable, was developed just for that, the unknown. In my opinion, the LBX Titan (3-Day MAP Pack) certainly reflects what LBX stands for as a whole, more than any other product in their line. Think of the Titan as more of a blank slate than a complete system. It allows its end-user to modify and build up this pack to meet their own specifications. 
This pack was not provided by LBX and was purchased privately. 
Specs – LBX Titan 2.0 (3-Day MAP Pack)
Height: 20″
Width: 8″
Length: 11″
Weight: 2.8 Lb
Volume: ~ 29 Cubic Liters
MSRP: $250 When Purchased in 2017 (Currently Priced at $199)
Colors: Coyote, MultiCam, MultiCam Black, Wolf Grey, Black, Mas Grey (reviewed in), Ranger Green
Quality and Comfort – LBX Titan 2.0 (3-Day MAP Pack)
Over the course of 5 years, this pack was used mostly in a military setting on missions carrying lots of camera gear. Designed and developed at the home office in Virginia Beach, LBX Tactical is cut from U.S.-made materials and manufactured in Virginia Beach VA, El Paso Texas, Cranston Rhode Island, and Peru South America. The product line is held to the same stringent sewing standards as LBT and comes with a lifetime warranty and for me this bag was bombproof. Over the course of 3 years, I have used this bag in many different and demanding situations with only one broken zipper to show for its service.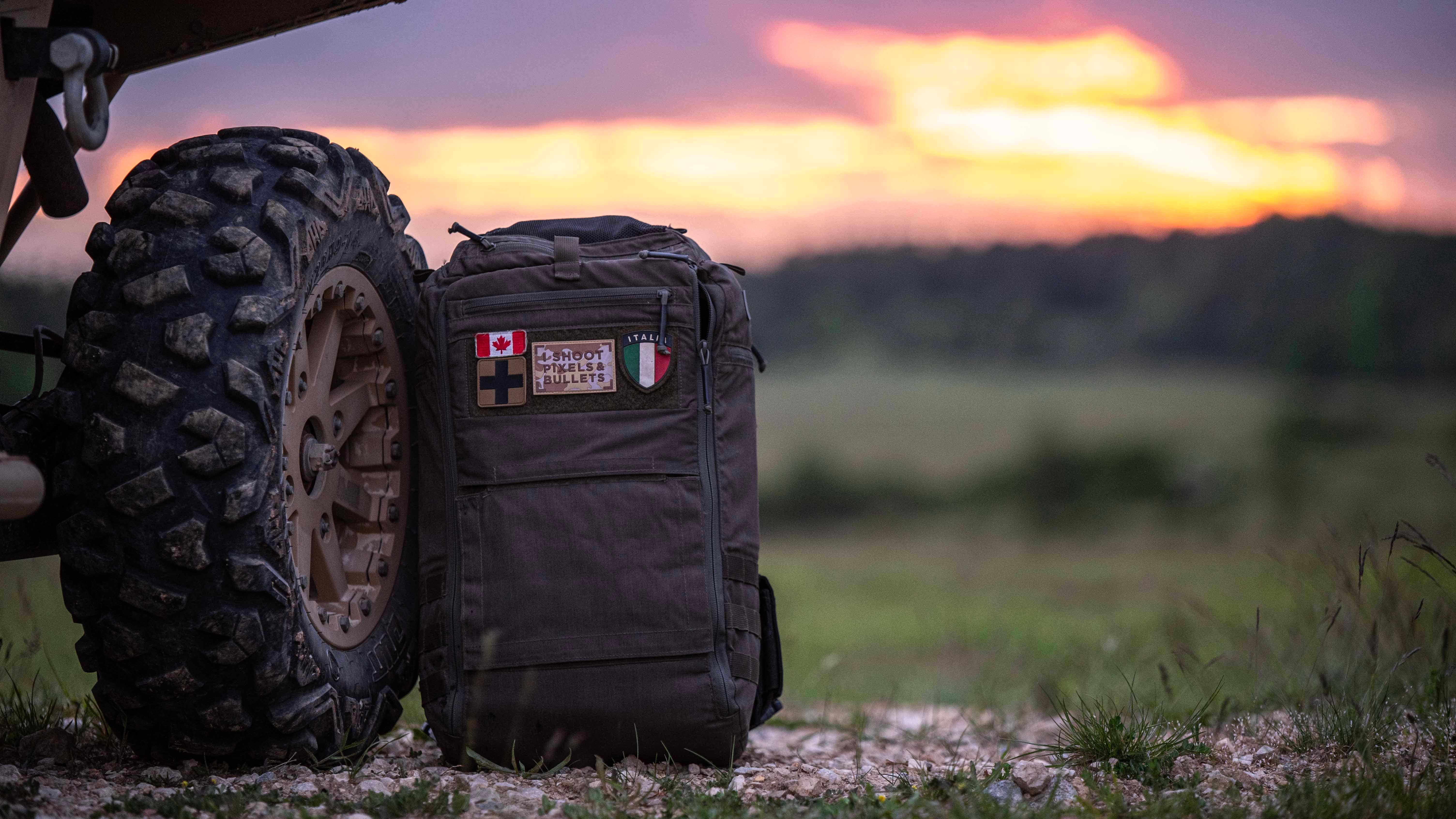 After Carrying around 20 plus pounds of gear in this bag at times, I can say that I never thought to myself how uncomfortable I was. When loaded properly this bag is very comfortable and I would say that the shoulder straps play a big part in this. They are very wide and padded well from top to bottom. The sternum strap is oversized and also very comfortable. The Titan does not come with a waist strap, which is a big miss in LBX's part. This bag is more than big enough for activities like multi-day hiking and camping trips and I think it would excel at those scenarios even though it is a bit heavier.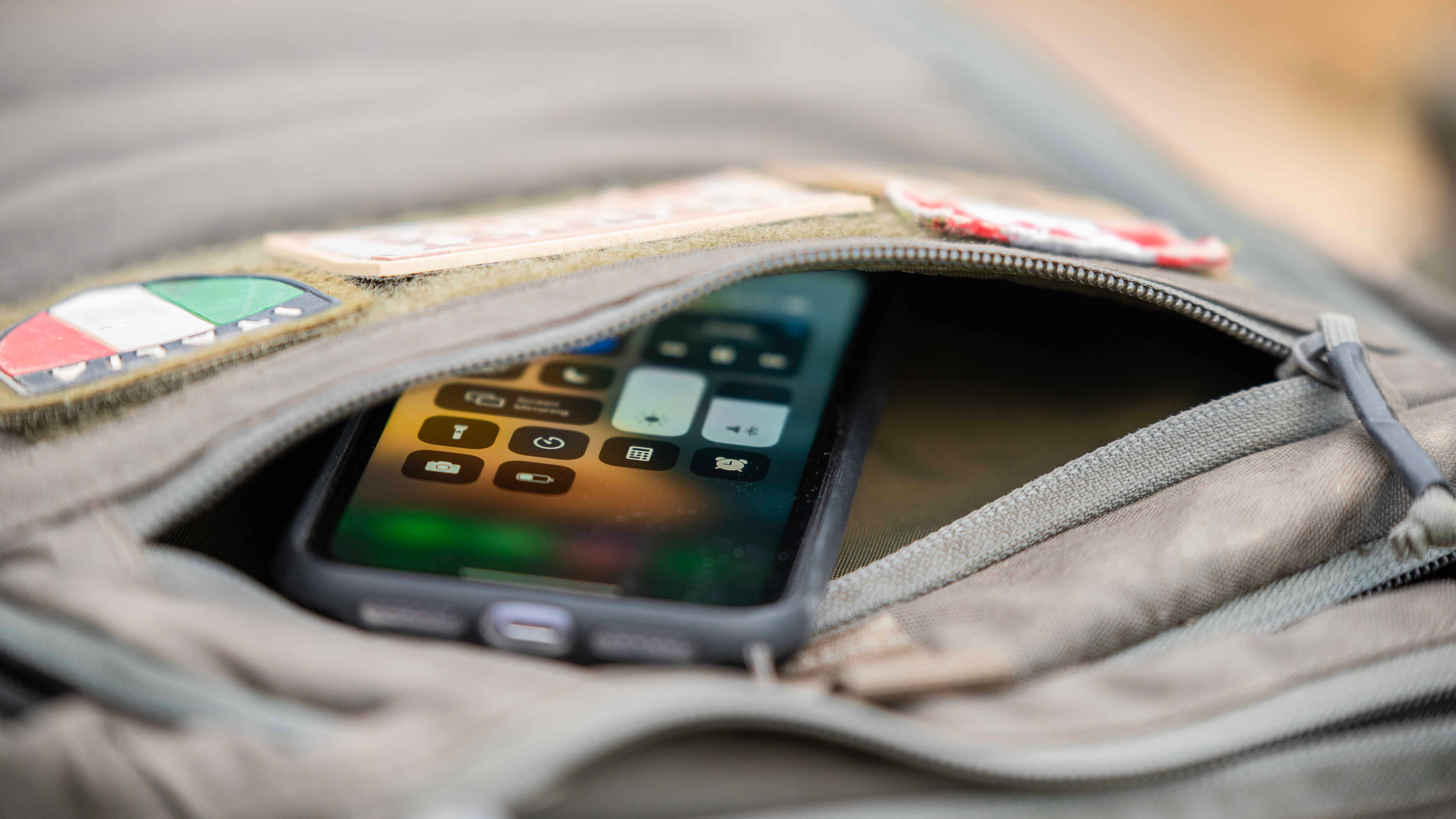 The funny thing is that in LBX's promotional material for this bag they show Chris Costa hiking through snowy mountains with this bag. I would never use this bag for this given other options. The pack has a padded breathable mesh back with airflow channels allowing for less heat and sweat build-up on hotter days. Overall I think this bag is very comfortable given it doesn't have any waste belts.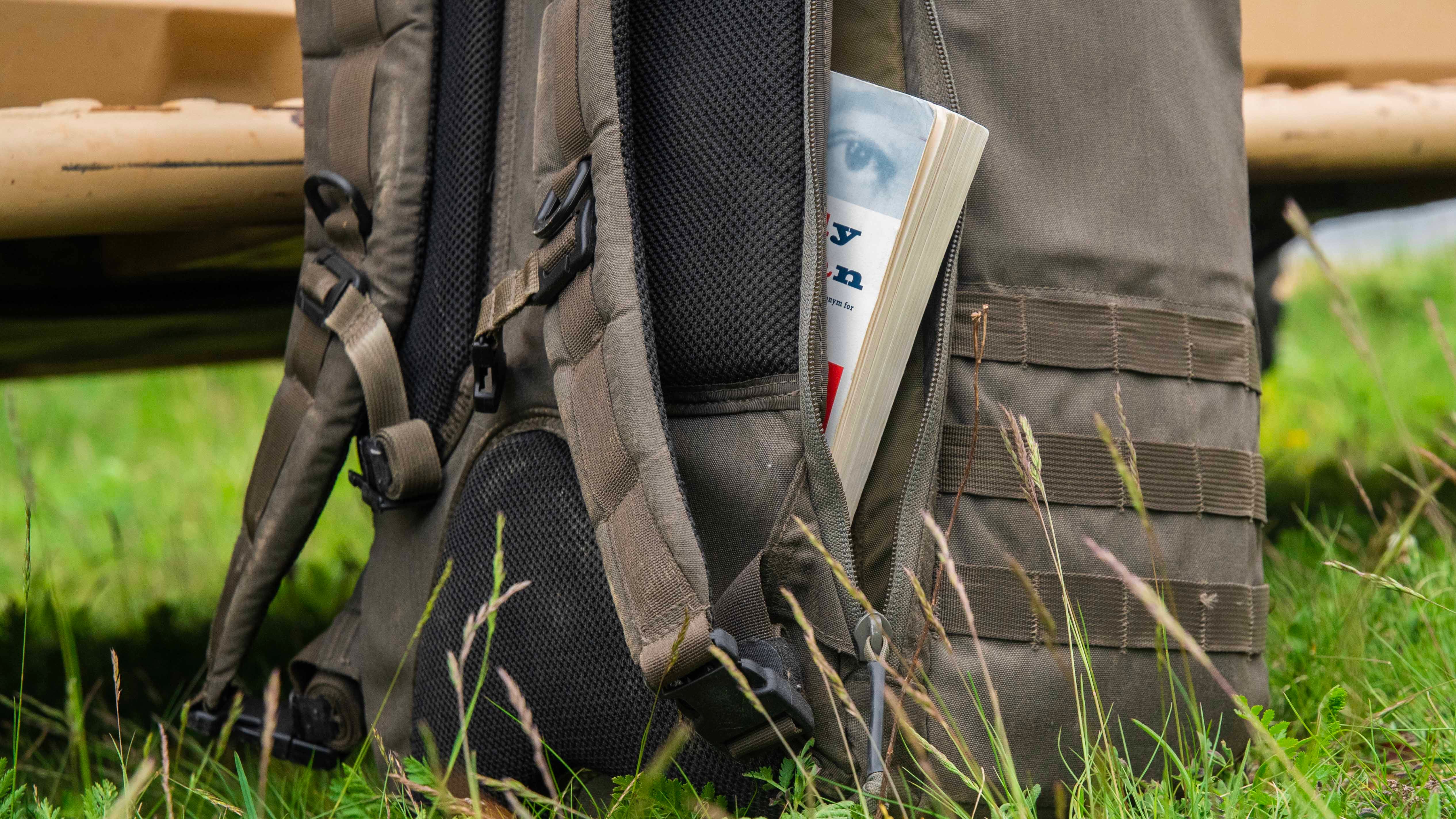 My copy of the Titan came in Mas Grey and it is one of the big selling points for me. LBX does offer this pack in all of your typical tactical colors and everyone's favorite MultiCam Black but the Mas Grey coloration spoke to me the most. It's tactical but doesn't scream it like coyote brown or ranger green but also blends in nicely for urban environments. At the time of this review, I'm not aware of any other pack manufacturers that offer Mas Grey or a similar variation.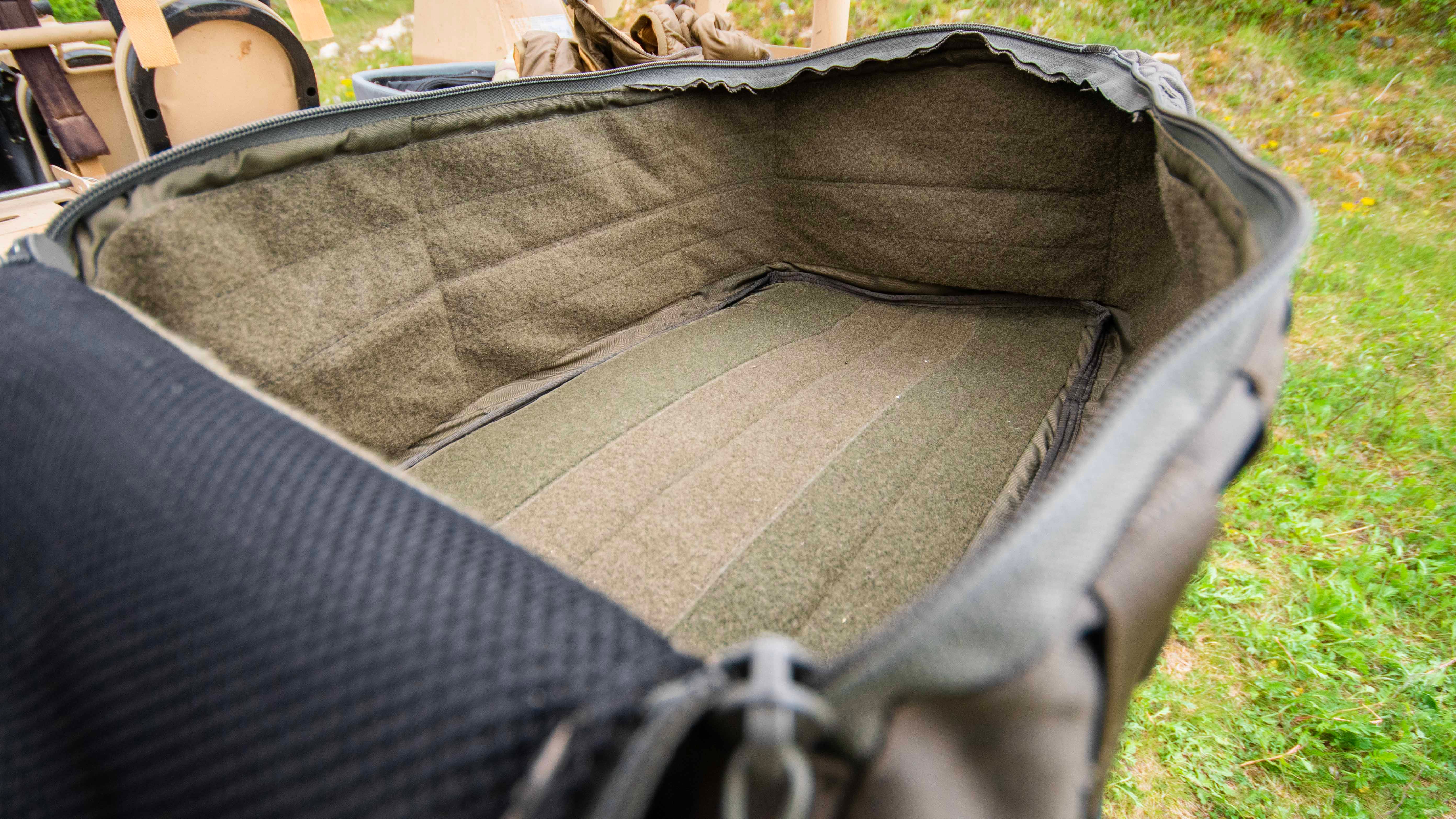 Organization – LBX Titan 2.0 (3-Day MAP Pack)
The LBX Titan is designed to be as modular as possible for the end-user, this is both a blessing and a curse in my opinion. The Titan's main compartment features a full clamshell design making loading and unloading gear a breeze. The entire interior of the bag is covered in  hook and loop for the attachment of any Velcro pouches and pockets. There are also two mesh zippered pockets located on the interior flap.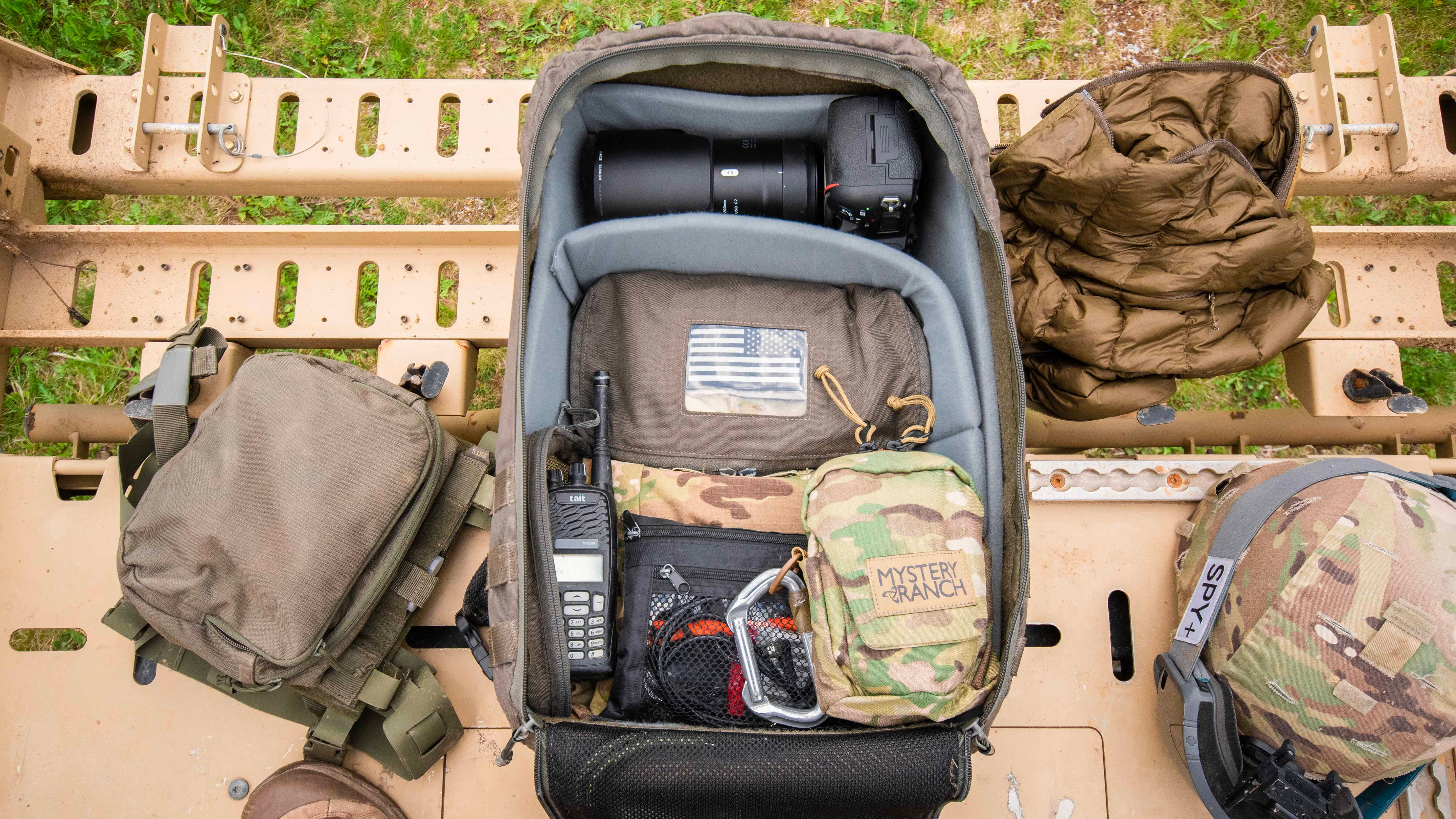 LBX sells its own Velcro pockets in different sizes and configurations, including mesh and widowed variations. I personally own a few of the pockets and love them for their build quality and how well they fit in this pack. Unfortunately, the Titan does not come with any of pockets and they are expensive in my opinion.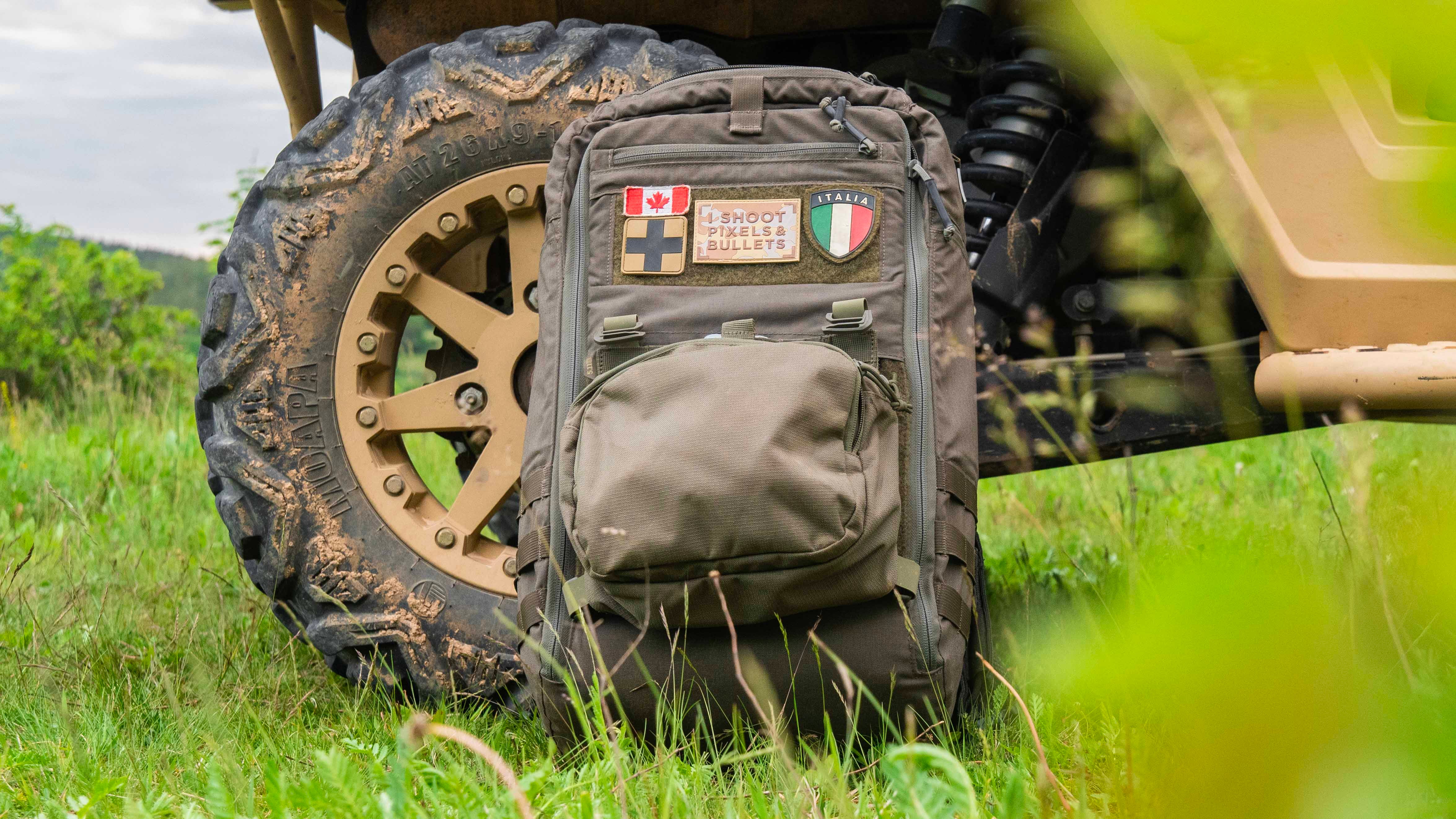 All of that hook and loop does come in handy when filling the bag with gear. For me, being able to securely fasten a pouch in a particular spot of the bag is very useful. This allows for fewer items moving around in the bag and also creates a reference point for your gear. If you have ever thrown an item in the top of your bag and then tried to retrieve it from the top and found that it has moved to the bottom of the bag, you know exactly what I'm talking about. Being able to secure pockets and steam to specific spots in the bag allows for much quicker access to your gear.
This brings me to my biggest gripe about the bag. Unfortunately,, if you don't stuff the Titan to the brim with gear, it has a very hard time keeping its shape and will often sag. I suspect that the bag might not have reinforced side panels to save weight or meet a particular price point. Alternatively filling the entire interior of the bag with  hook and loop may have something to do with this issue. To fix this problem I installed an older Think Tanks camera divider insert into the bag to help it keep its shape with not fully loaded. The Think Tank divider was originally designed for the Pelican 1515 case but it fits in the Titan like a glove. I used the divider in the bag most of the time to store my camera gear and other accessories and I would recommend this solution to anyone who planned on using this bag to hall around camera equipment. The Divider did take up some of the space in the bag, but for me, it was a worthy trade-off.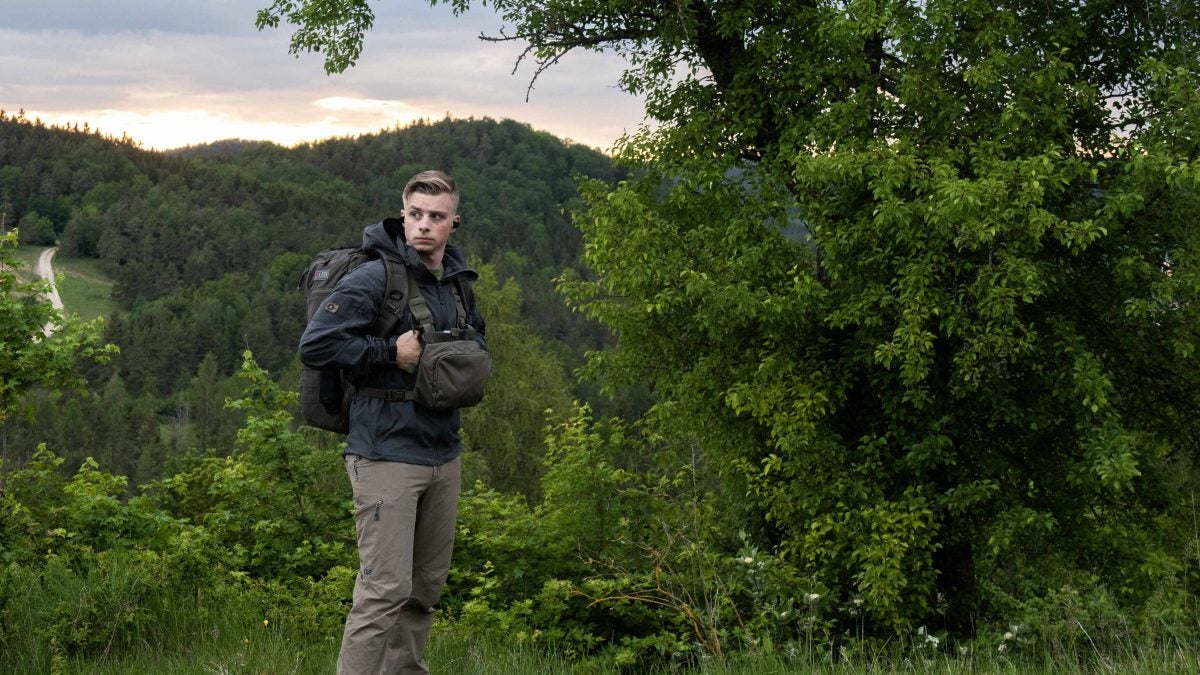 Speaking of space the Titan has plenty of it. The interior measures at a very accommodating 29 liters. In the past, I have used this bag to carry all my camera equipment for weddings ( Two DSLR camera bodies, four lenses, speed light system, batteries and wires, Tripod) and would still have space for a jacket and a few Clif bars. I should mention that a standard Manfrotto tripod will. To fit inside the bag but will have to be secured to the side. I have also used this bag to travel on many occasions for work and leisure and it performed well in those situations. 
The outside of the bag is very minimal with only a few form-fitting pockets and attachment points. This gives the bag a very clean look and this was one of the things that drew me to this bag in the first place. On the sides of the bag, there are three rows of MOLLE webbing on the bottom and a small pouch on the top for documents or thin items. The MOLLE is a nice touch in my opinion because it gives you the option to mount anything from ammo to water bottle pouches. 
On the front of the exterior, there is another pocket on the top with a hook and loop for patches. Below is LBX's MAP panel, (Mission Adaptive Panel System). The MAP panel is essentially just more hook and loop that is covered by a velcro flap. The MAP system is a cool idea and it allows for the attachment of other LBX accessories like Triple mag pouches or large velcro-backed pouches. 
There are also small 3/4 inch clips tucked away above the MAP panel to allow for heavier items to be attached in two ways. To the best of my knowledge, these clips are a preparatory size and will only work with the LBX or LBT accessories. You're really buying into a system with this bag which I like but I understand why some people may not. With that being said I was able to attach a 511 All Missions Two Banger panel to the MAP system with no issues.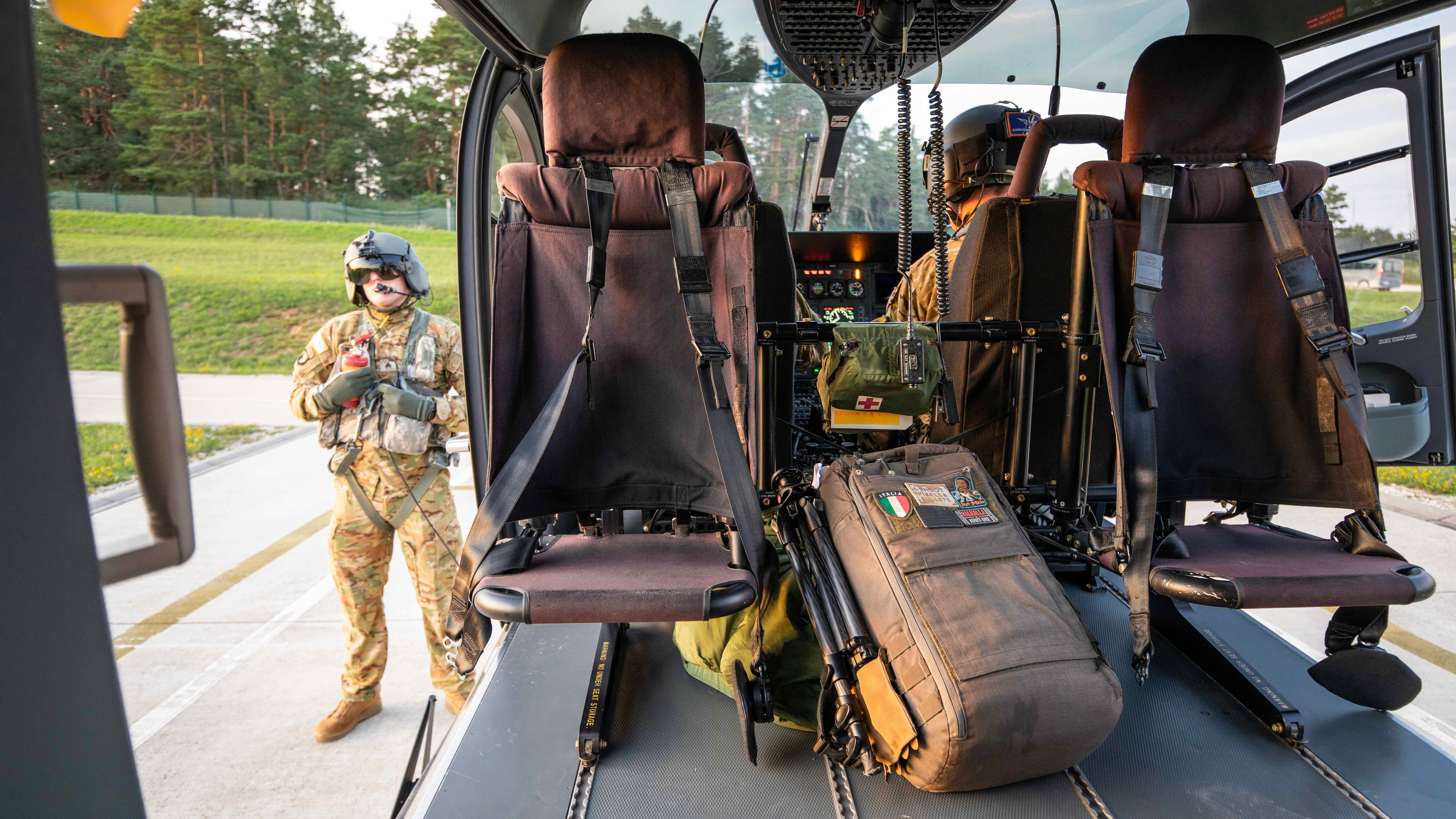 Rounding out the exterior features of the bag we have a small pocket on the top of the bag with an additional wash pocket on top. I found this was the pocket I threw my keys and snacks in the most. On the back of the bag, there is a very large laptop compartment with a dual followthrough zipper design allowing for acmes from either side of the bag. This compartment is very large like the rest go the bag and would have no issue storing a 17-inch laptop. All exterior zippered pockets have molded pull tabs for easy access. 
Philosophies of Use 
A great mil style gear hauler for multi-day missions or hikes. 
Likes 
MAP system is great and very modular

The bag is built like a tank and comes with a lifetime warranty form LBX

Clean lines with not too much MOLLE make this a sharp bag 
Dislikes 
No waste belt, I really wish LBX would include this in a future update

Bag does not keep its shape unless it's filled to the brim with gear

Not ready to be used out of the box and requires accessories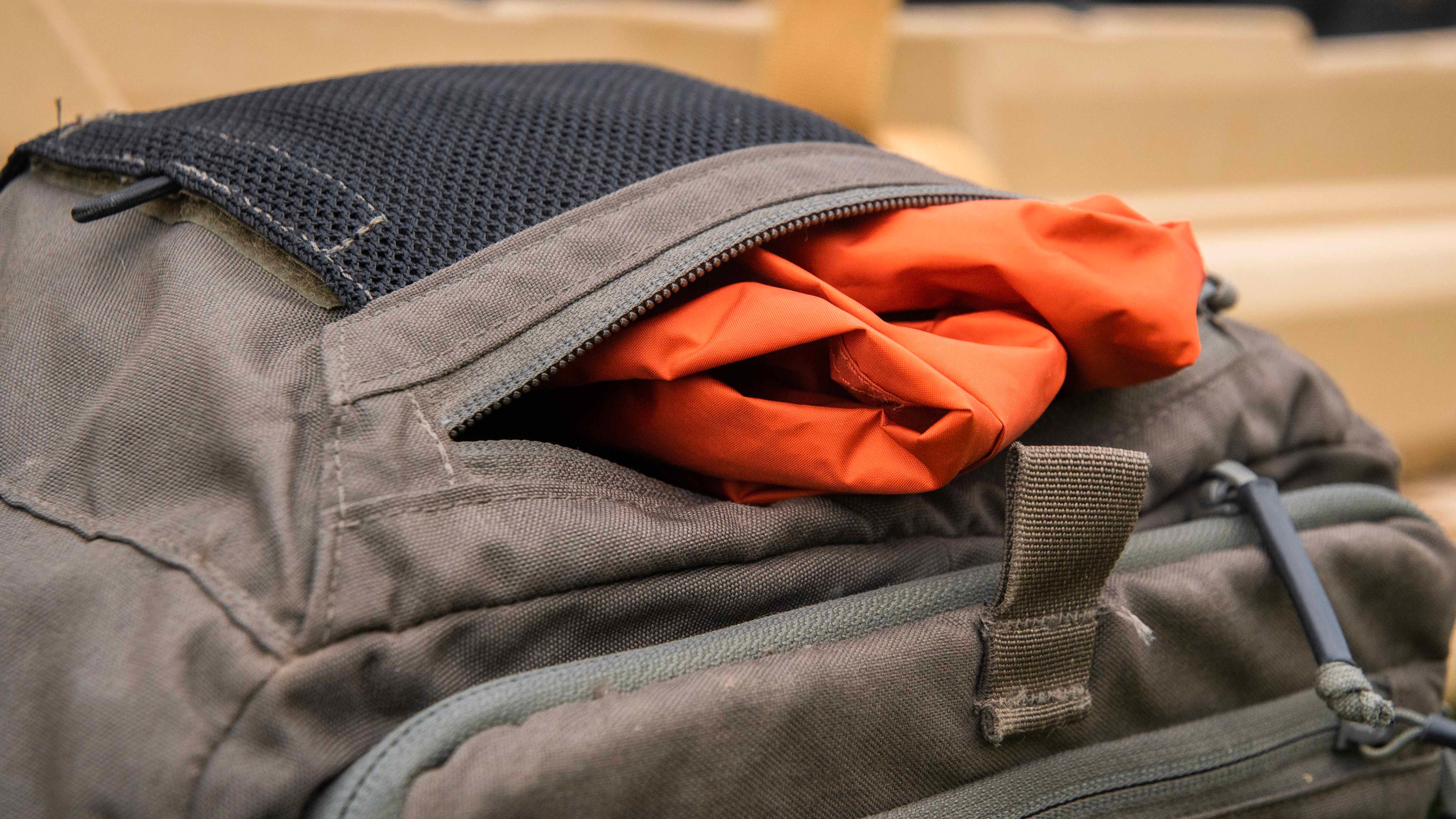 Wrap Up – LBX Titan 2.0 (3-Day MAP Pack)
For people who are looking for a large do it all, fully customizable, semi-tactical bag you can't go wrong with the LBX Titan. It's rugged and versatile enough for everything from fieldwork to your sister in laws wedding party. The bag does have a few drawbacks and it is an expensive system to get into, in my opinion. For me, the Titan has been a great pack but as time goes on I find myself using it less and less. 
With offerings from F-Stop Gear and Mystery Ranch meeting more of my specialized personal needs, I typically use the Titan to store extra sets of uniforms, medical gear, or personal protective equipment in my office or car. It's still a great bag, but when I purchased this bag five years ago there really wasn't anything else like it on the market and that statement is still mostly true. LBX has released a smaller version of this bag called the Titan Lite and it solves a few of the problems I have with the standard Titan. Stay tuned for a possible review on that bag in the future.