Why Utah Lake is One of The BEST Fisheries in The State of Utah
Travis Olander 12.19.22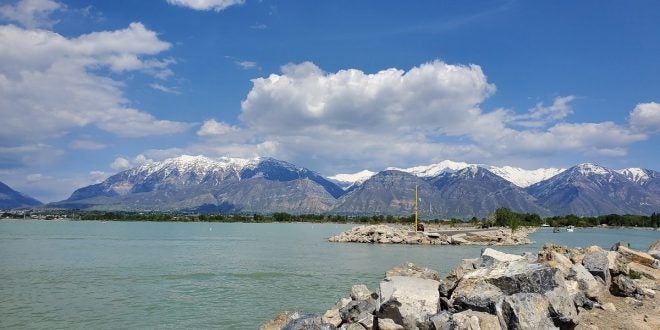 Ask local anglers where the best fishing spots are, and most will jump to a few highlights: Green River, Bear Lake – both "Blue Ribbon" fisheries – and, of course, Lake Powell. Ask about Utah Lake, and most will dismiss it as a silt-filled, shallow basin plagued (literally) by poisonous algae blooms. Except this 148-square-mile body of water provides some of the best fishing in the Beehive state, including unlimited Northern Pike and Carp. Hell, you can even catch a fish so rare that it only exists in this lake, and three other nearby tributaries: The June Sucker. You just have to release it since it's critically endangered (thanks to artificial spawning, its population is slowly recovering).
One of The Country's Shallowest Large Lakes
That's not the most exciting species, though. Utah Lake's an incredibly shallow lake. It averages just 9 feet across its entire span. That means all resident fish spawn, compete, and eat prolifically. And that translates into plenty of opportunity to land some massive Largemouth and Smallmouth Bass, and Walleye. This writer has personally witnessed a few monsters break the surface to gulp mosquito and mayfly swarms just off the walking-accessible north shore.
Plenty of other catches will make for a long but fruitful day on these waters. Other species include Bullhead and Channel Catfish, Black Crappie, and a small population of Rainbow Trout and Brown Trout. Easy access makes getting a boat on the water easy, too. There are 27 public access points across all four cardinal directions. And, given how shallow the lake is, you needn't venture far offshore to start reeling in some prize catches. In fact, most of the lake's records were caught by anglers on foot.
Shallow Fishing is more Fun – Utah Lake is #1 for it!
This is why I like Utah Lake so much – and why many folks have caught some impressive records while sitting in their folding chairs instead of baking on the water. Wrangling a feisty Bass in shallow tides is one of the most exciting things any angler can do. The adrenaline rush that comes with reeling up close through the spray and breaks isn't something you'll find while squatting in your Jon Boat.
And Utah Lake's unique ecology provides this type of battle more readily than any other lake in the state. The brackish water, low oxygen, muddy, bug-filled shores and bordering vegetation provide quick results and big fish when you're casting shallow on the lakeside.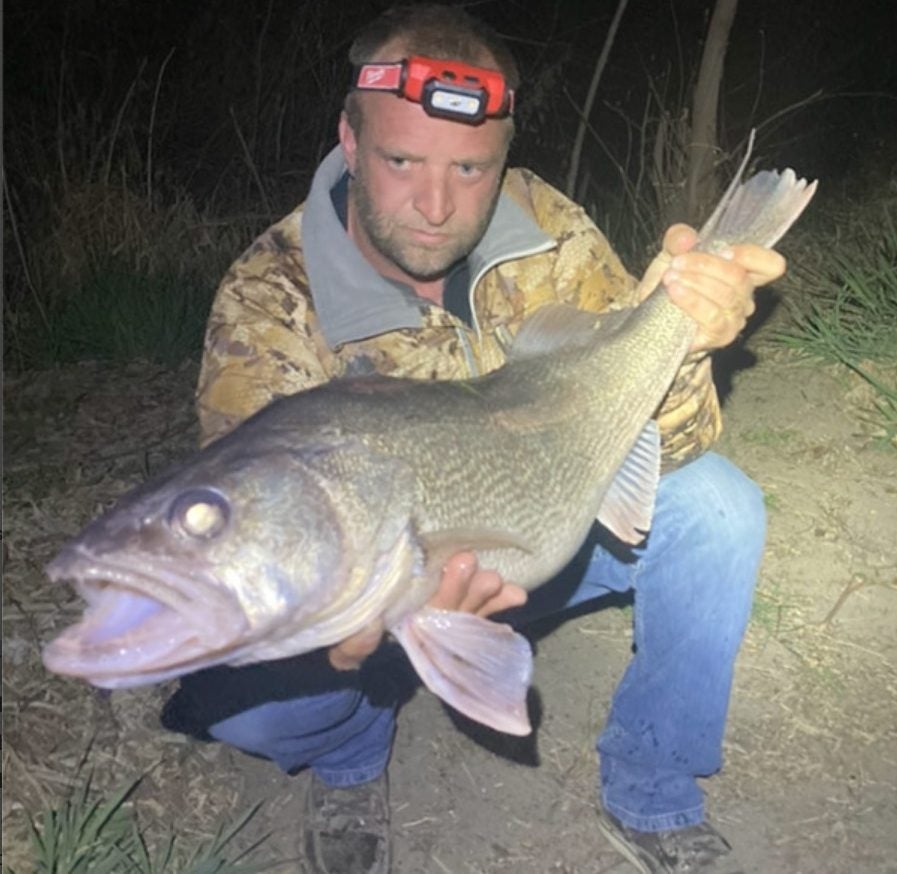 The muddy, dirty water yields more reaction-oriented Bass, which means you can get creative and have plenty of fun testing out different jigs, worms, and spinners.  Although some shores suffer from the usual debris, the lake is generally accommodating when it comes to ripping through with bigger or heavier crankbaits.
This angler has had plenty of success running a wide finesse hook, 3/8-ounce bullet weight, with some soft craws and trailers. If that doesn't get some action, a hollow body frog usually provides a surefire enticement for some big ones. For Walleye, typical plastics work, too – a 3" worm provides good action and nearly guarantees a fight in a few minutes.
Utah Lake is Great for Bowfishing
Yet again, Utah Lake's shallow and turbid waters make for great bowfishing, especially when it comes to the lake's Carp and Catfish. Just make sure not to accidentally spear a Sucker.
Hotspots Along The Lake
Out of the lake's 148 miles, there are a few choice spots that are best for boats and lakeside fishing.
Lincoln Beach – Located on the southeast corner, this spot provides plenty of action with contours, rocks, flats, and inlets that attract most of the lake's species.
Bird Island – Located 5 miles south of the Provo Boat Harbor, Bird Island attracts big catfish, Walleye and Bass.
The Knolls – Located on the northeast corner, The Knolls was recently acquired by the state as public land. It's easily accessible by foot and provides space for launching small craft. The Knolls aren't visited as often as other launches and points, making it an under-fished spot (for now).
American Fork Boat Harbor – The Harbor provides plenty of space to catch from the docks. Plenty of catfish hang out around the harbor.
Jordan River Pump House – When the pumps run, this little on-foot spot attracts plenty of bugs and birds, and with them, big catches.
Dry Creek Trail – Located at the most northern edge of the lake, the waterfront is just a 100-meter walk from off-street trail parking. Just take a south turn off the paved walking path. Although a bit muddy, the shore's massive bug swarms make big catches easy.
About Utah Lake's Water Quality
First, a thorough cleaned filet is perfectly safe to eat, even if it came from a catch in the blooms. Utah Lake's cloudy waters comes from a combination of suspended sediments, natural particulates like calcium carbonate, and the aforementioned algae.
The invasive Carp that were introduced decades ago have also contributed through disruption of the aquatic vegetation on the shallow bed. And because the lake is so shallow, wind and wave action stirs up the vast silt deposit nearly 24 hours a day. But none of this means Utah Lake is dangerous, or unsafe to fish.