Dave Smith Decoys Maximas – NEW Canada Goose Floater 4-Pack
Adam Scepaniak 12.22.22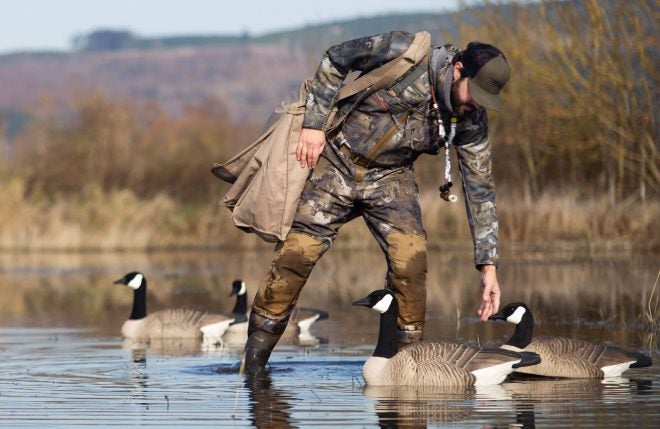 When it comes to waterfowl hunting – for geese or ducks – your decoys have to be on point. These aquatic birds have phenomenal eye-sight. Some hand-me-down, beat up decoys will be a dead giveaway that you are threat and should be avoided at all costs. So, it is exciting that one of the leading decoy manufacturers in Dave Smith Decoys has introduced a NEW Canada Goose Floater 4-Pack dubbed "Maximas" to hopefully "maximize" your season's success and harvest.
Waterfowl Hunting Coverage on AllOutdoor
The Dave Smith Decoys NEW Canada Goose Floater 4-Pack has an MSRP of $249.99, but they are unfortunately sold out already for the year (their popularity precedes them). Hopefully more decoys are available at the beginning of next year in a few days, but they were unveiled and sold out just as quickly. If you are unfamiliar with the quality that Dave Smith Decoys brings to the table check out the simple specs and their Press Release information below:
One-Piece Decoy
Self-Righting, Weighted Keel
Flocked Heads
Swimbait Style Keel
4-Pack Includes: (1) Upright, (1) Swimmer, (2) Resters and (4) Heavy Duty Clear Poly Bags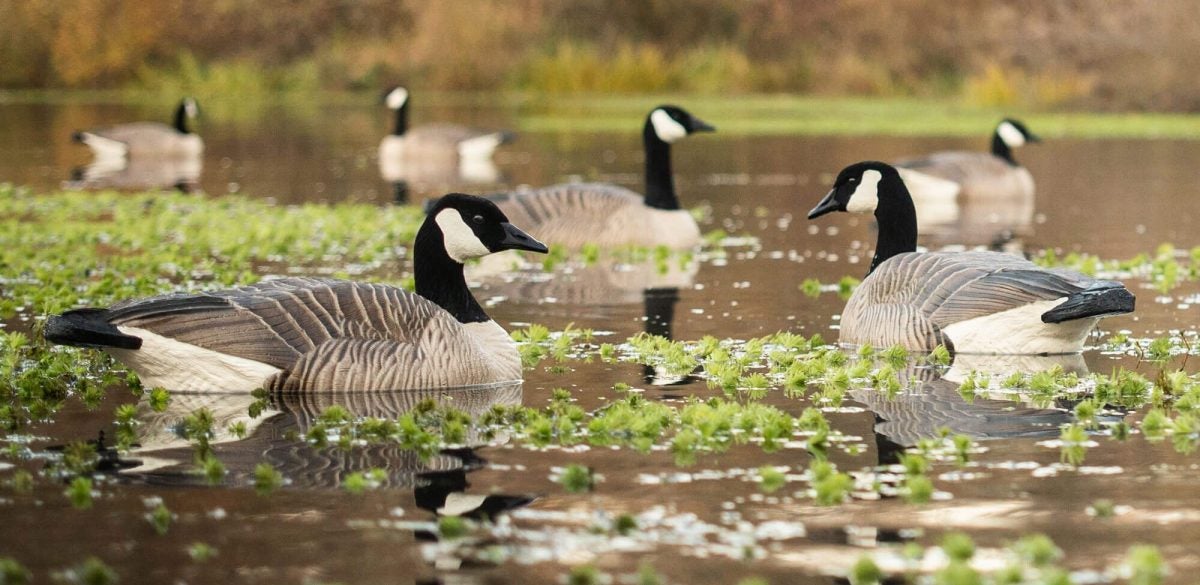 The DSD Maxima Floater was designed from the ground up to be the most effective goose decoy to hit the water yet. This Maxima line is comparable size to our Giant decoys. As an oversized decoy, it's designed to stand out on the water with details and realism that finish geese consistently.

Our weighted swimbait style keel self rights the decoy no matter how the decoy lands in the water. Multiple attachment points allow you to use your favorite rigging system easily and creates more or less motion on the water depending on the situation.
Open water Canada goose seasons might seem like a long ways away, but it never hurts to be prepared ahead of time. With flocked heads and a solid weight system to keep them upright, these would be a valuable addition to anyone's Canada goose decoy spread. As always, let us know all of your thoughts in the Comments below! We always appreciate your feedback.