TINCUP Supports Colorado Rapid Avalanche Deployment (C-RAD)
Adam Scepaniak 12.27.22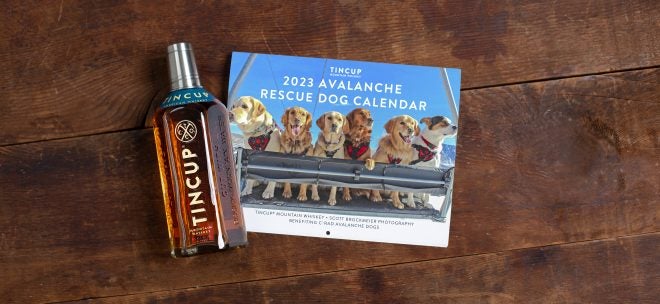 TINCUP Mountain Whiskey is known for running a distillery that embodies adventure and the very mountains from which the water that helps create their whiskey comes from. TINCUP also looks to support those around them and one of their bigger announcements coming near the end of 2022 is the unveiling of their 2023 calendar that supports the Colorado Rapid Avalanche Deployment (C-RAD) – an organization that performs avalanche rescue with some pretty adorable and rad dogs.
TINCUP Mountain Whiskey Coverage on AllOutdoor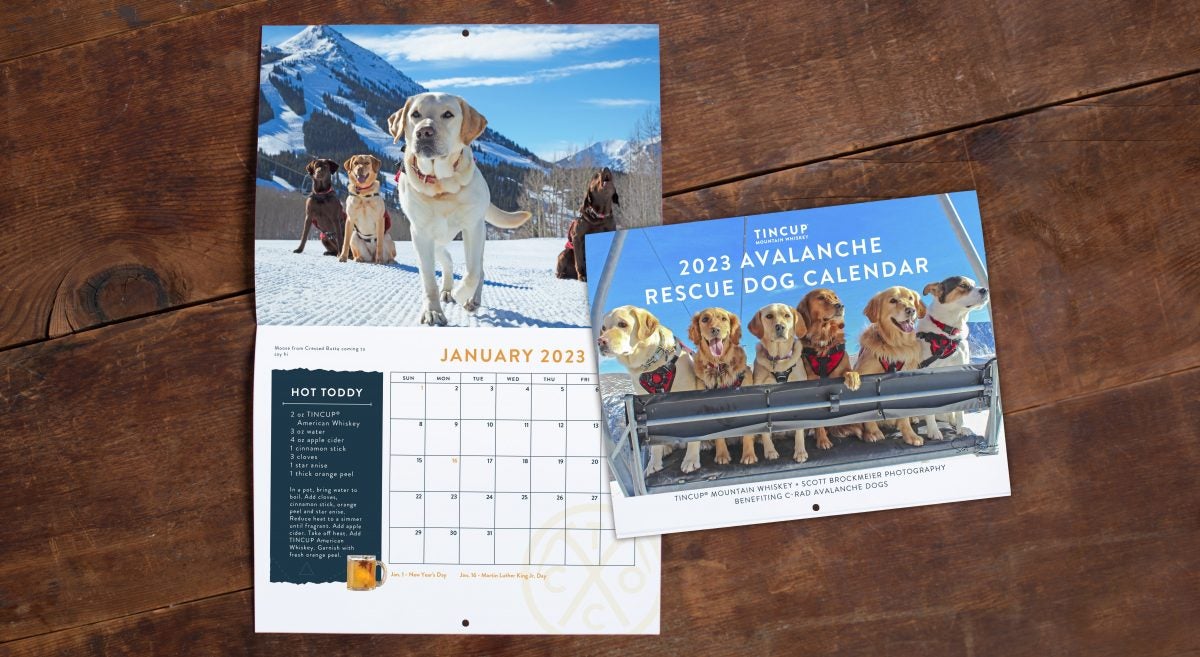 The 2023 TINCUP Avalanche Rescue Dog Calendar donates proceeds to Colorado Rapid Avalanche Deployment (C-RAD), an organization that exists to cultivate, inspire, and produce dogteams for successful avalanche search and rescue in the mountains of Colorado. These dog and handler teams work tirelessly to make the ski slopes so many of us recreate on safer each day.

Featuring some of your favorite avalanche rescue dogs including: Zaugg, Piper, and Cowgirl.

These hard-working dogs are featured on each page of the calendar, along with a whiskey-forward cocktail, all of the important holidays (International Dog Day included!), and provide a feel-good way to gift to the dog-loving, whiskey-drinking person in your life.
If you would like to purchase a TINCUP 2023 Avalanche Rescue Dog Calendar they are currently available on TINCUP's website. With every calendar purchased you help give back by supporting education and accreditation of emergency workers at organizations like C-RAD. Also, if you would like to learn more about the Colorado Rapid Avalanche Deployment (C-RAD) and their mission, you can find out those further details on their website as well. As always, let us know all of your thoughts in the Comments below! We always appreciate your feedback.