AllOutdoor Review: Testing the Cheapest Amazon Waders on the Internet
Eugene L. 12.30.22

I will be the first to admit, I am not a great trout fisherman. I fish for stocked trout with spinning gear. I use dough baits and eggs, roostertails, and other lures. I have a 6 weight fly setup that hasn't seen the light of day in the better part of a decade now. So, yeah, when my buddy from high school asked to go fish the Chattahoochie River right below Buford Dam for the first time in a decade I said sure, but I needed some waders. The old pair I had back in high school ran me about $150, were mildly insulated, but had rubber boot bottoms, not optimal, but comfortable and ready to fish right out of the box. Well, those old waders had dry-rotted and been tossed. So, I went to Amazon to see what was available looking to go as cheap as possible just to see what I would get in the way of Amazon waders. I usually say buy-once-cry-once, but with not being sure how much I would use the waders why spend the big bucks.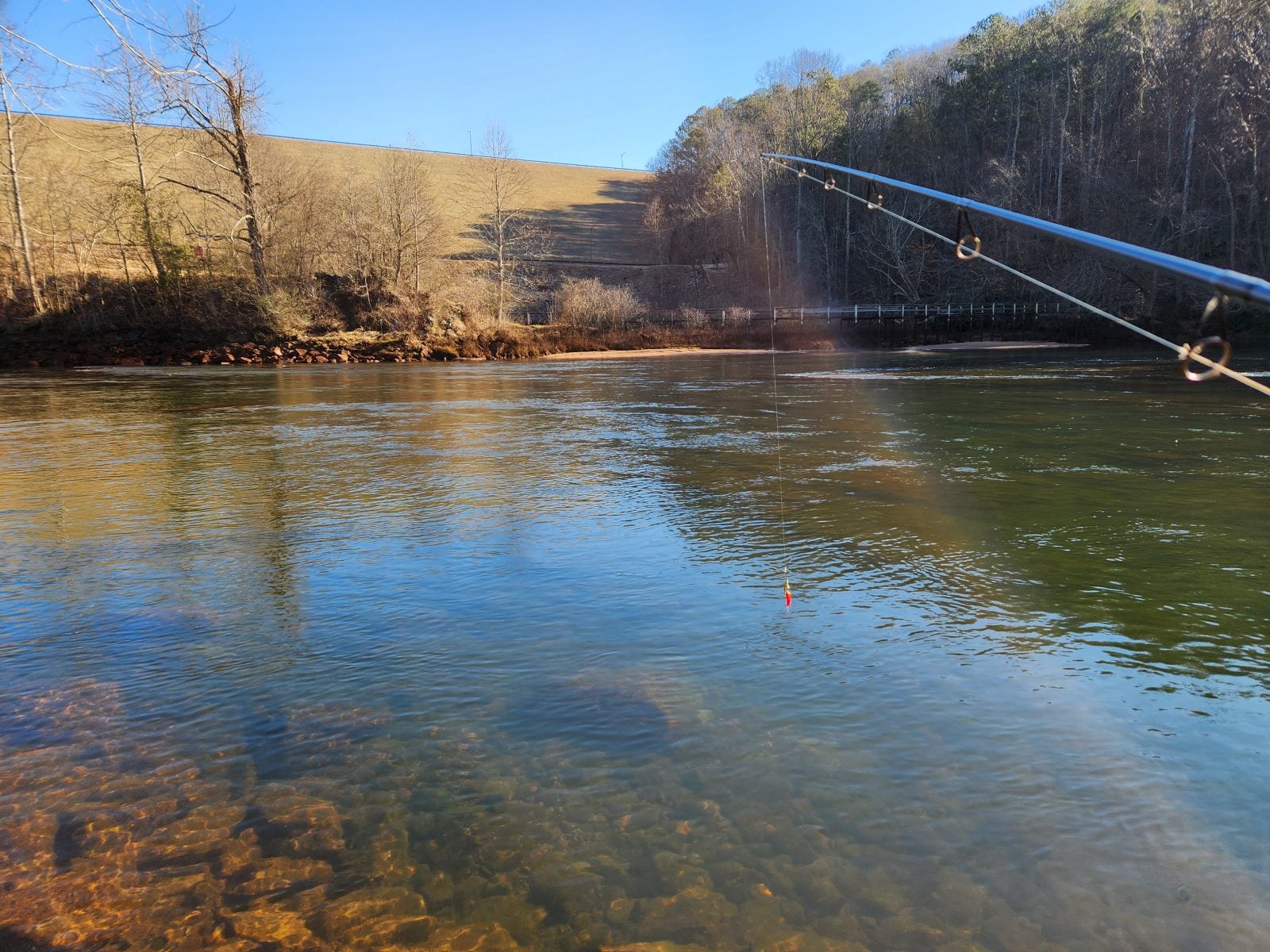 After a little searching on Amazon I found them, the "Gonex Chest Waders Hunting Fishing Waders for Men Women Waterproof 70D Nylon Wader for Duck Hunting Fishing Green/Brown" the cheapest Amazon waders that weren't equivalent to a trashbag with legs on Amazon. They looked promising in the pictures as well, similar to the old pair in design. They even came with some goodies, a basic wading belt, and a wader hanger. This was all bought for the cheap price of $29.67 after taxes, you can actually buy the size 12 waders for even cheaper. Those run for $19.99 before taxes.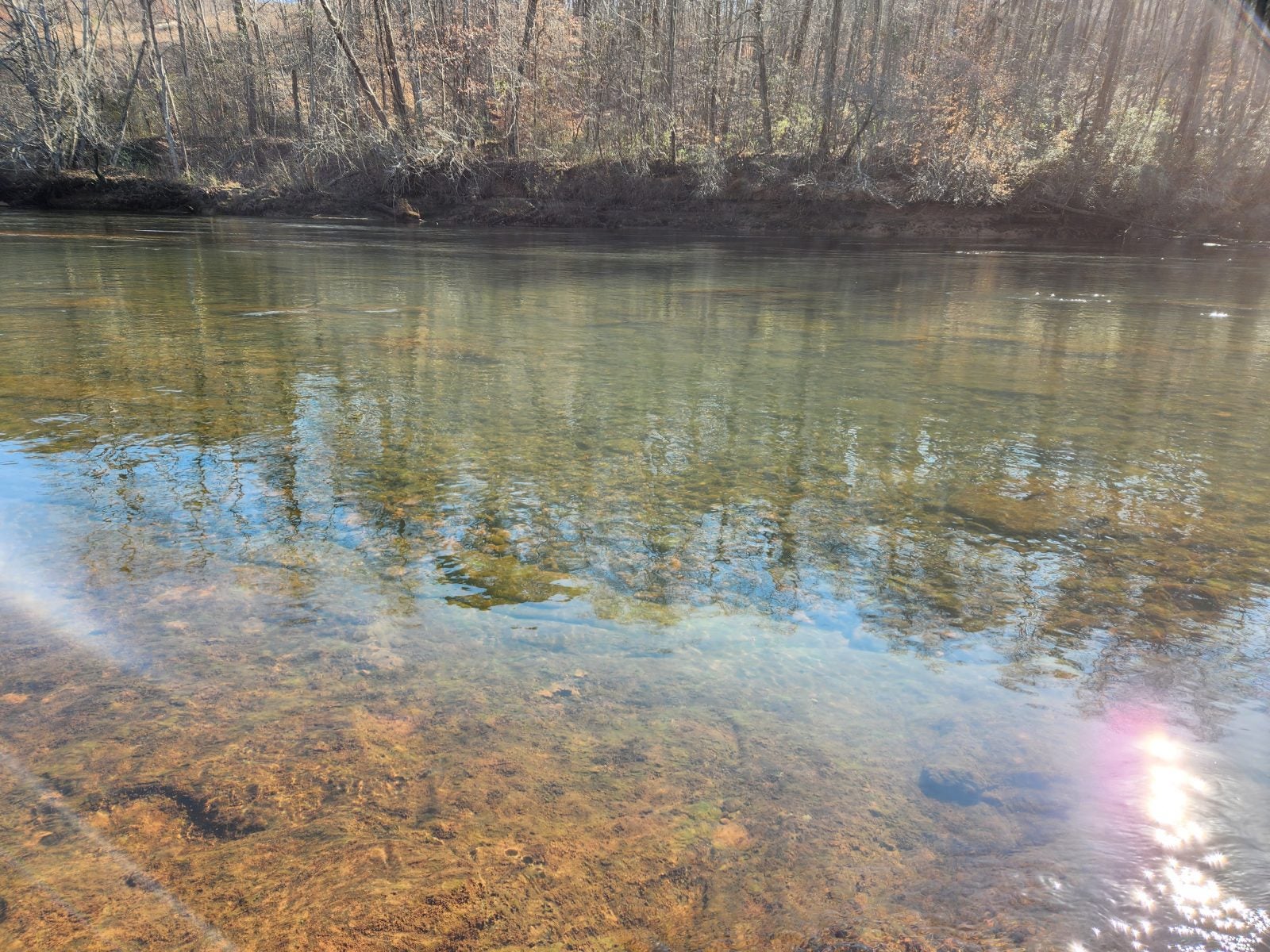 Gonex Amazon Wader Specs
Lightweight & Durable: Due to the dual-layers construction of 70D nylon and PVC, the waders is 35% lighter than traditional fishing waders, letting you easily walk in the water and fitting into any backpack.

Wear-resistant & Comfortable: The boots are made from PVC, anti-slip and wear-resistant. Thickened soles can protect your feet from scratching by sharp rocks in the riverbed.

Convenient & Humanized: Equipped with waist belt & chest drawstring, it can be adjusted according to your height. Adjustable H-back shoulder strap with quick-releasing buckle offers convenient wearing. With a front pocket, it's handy to keep your phone, keys, lure and other small items.

Strongly Waterproof: Well welding techniques and reinforced stitches ensures 100% waterproof reliability, effectively keeping you dry and warm. Each of wader has already test before packing to make sure all the waders 100% waterproof.

Wide Application: Specially-designed chest waders for your adventures, e.g. fishing, hunting, farming work, mining, car-washing and many other daily messy situation.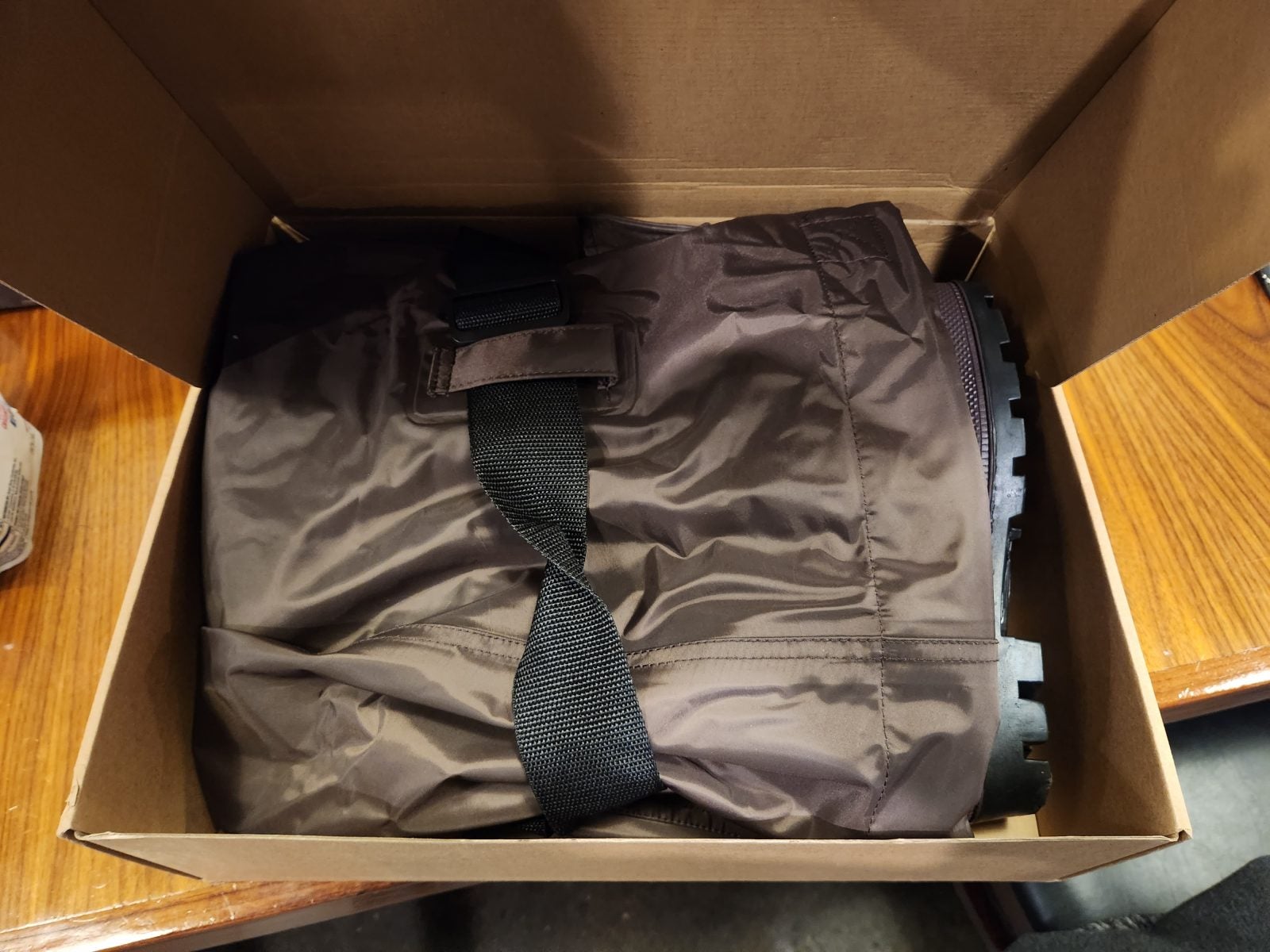 Initial Review of the Amazon Waders
The first thing I noticed when I got the package was they stink. Like, actually reek and smell bad. They smell like a mix of the tire shop and melting plastic. The inner liner material was gassing off still when I received them. Reading some of the reviews this is a common problem, and people were advised to flip the waders inside out and just let them sit outside for a few days. So, I left mine in the bed of my truck for the better part of a week, but it didn't completely get rid of the smell. The material itself is thin with no reinforcement around the knees. The seams look well done for the most part with the welding around the boot's top edge looking mostly even. I'm honestly impressed with the quality for what I paid, except for the smell.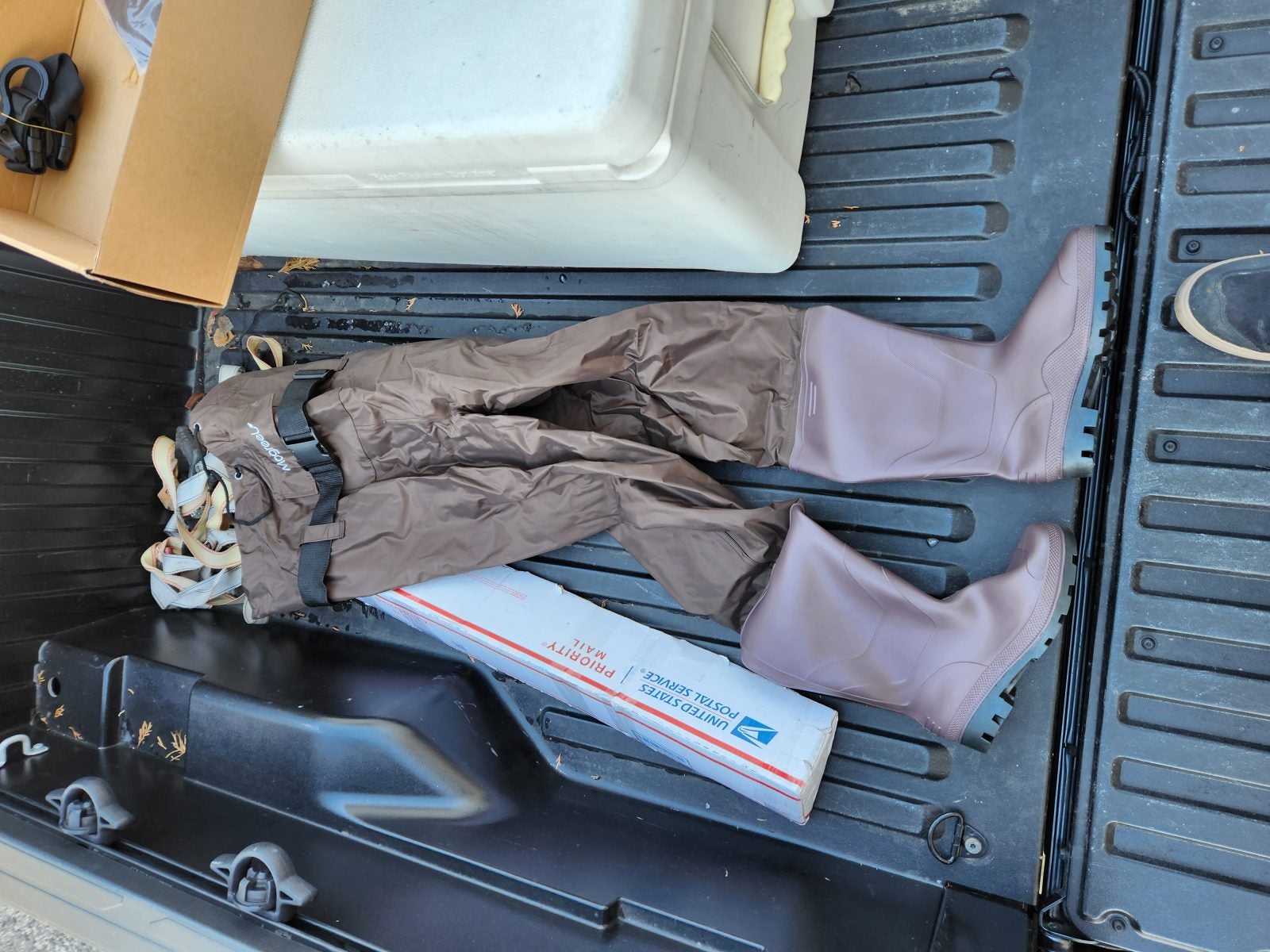 Taking the Amazon Waders on the River
So, time to take the Amazon waders out to the river and test them out. My first practical problem with the waders, they run a little smaller than expected. With my doubled-up clothes, the calf of the boot is a bit snug. This catches all the fabric and causes it to all bunch up right at the boot edge. So, to keep this from happening you have to flip the waders inside out to the boots and shove the fabric into the boot portion. Another solution is just to buy a size larger if you wear a size 11 shoe go with the size 12 waders.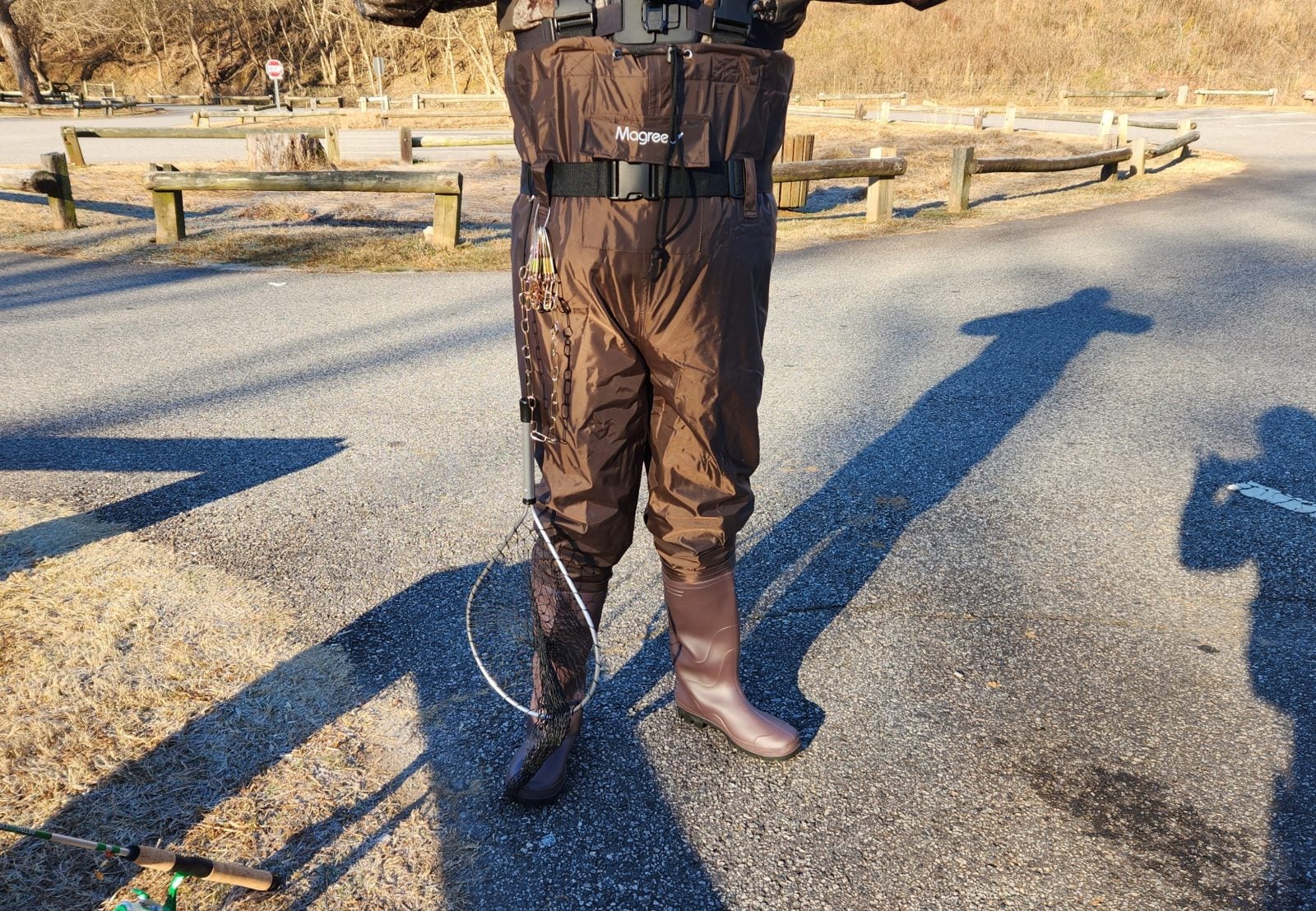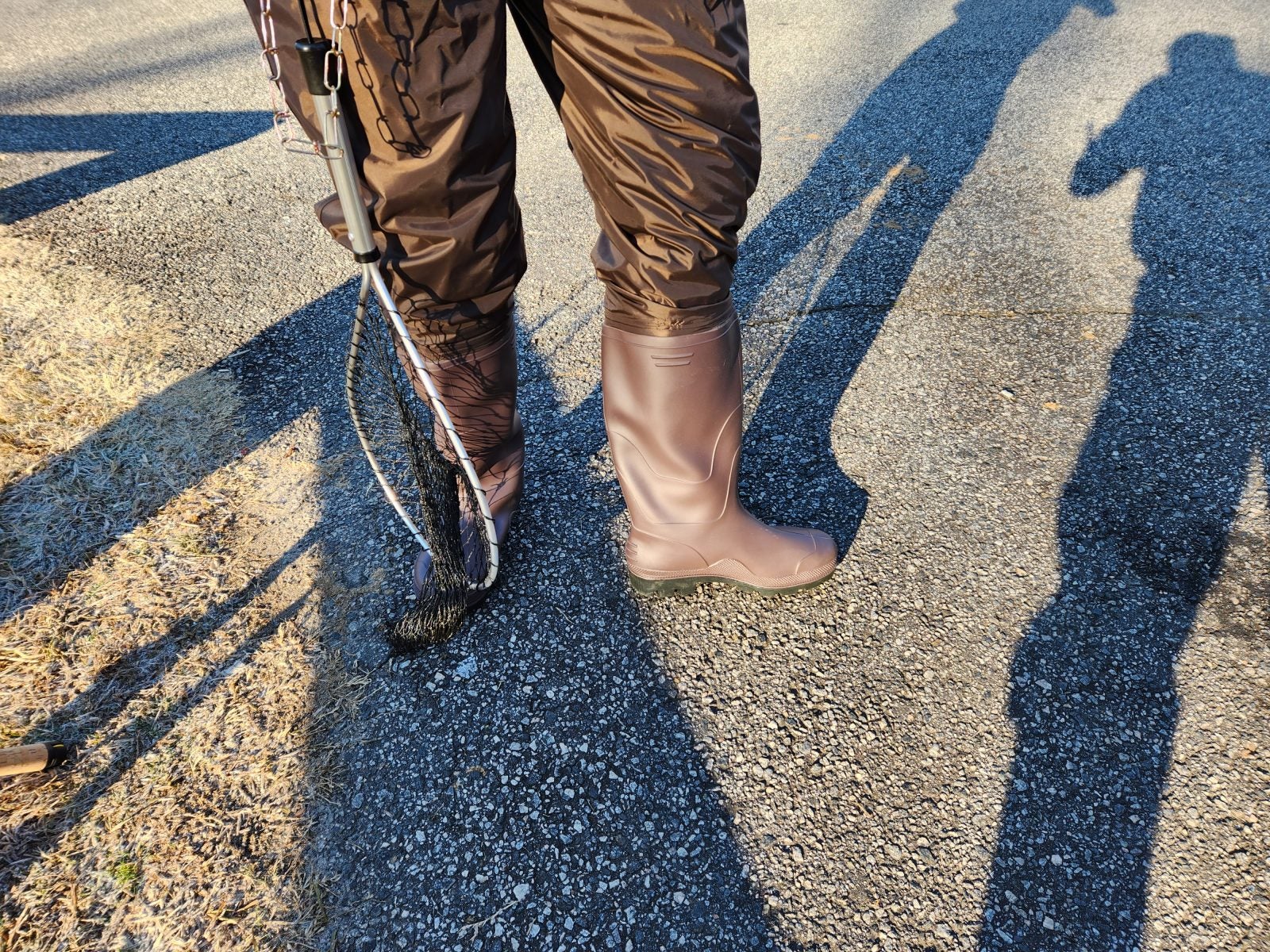 Once I got all suited up walking down to the water, mobility was alright. I'm not going to be running sprints in these, but with being thinner material they give you a decent range of motion. The provided wading belt is very bleh, not much to it. Just a cheap plastic buckle and some webbing. It's adjustable, but if you make it tight enough to keep water out, you'll just pop it open when you bend over. The boots themselves are ok, not good not terrible just ok. The material would be thicker because when wading they vacuum up to your feet really tight. The external soles are thick with a good aggressive tread pattern.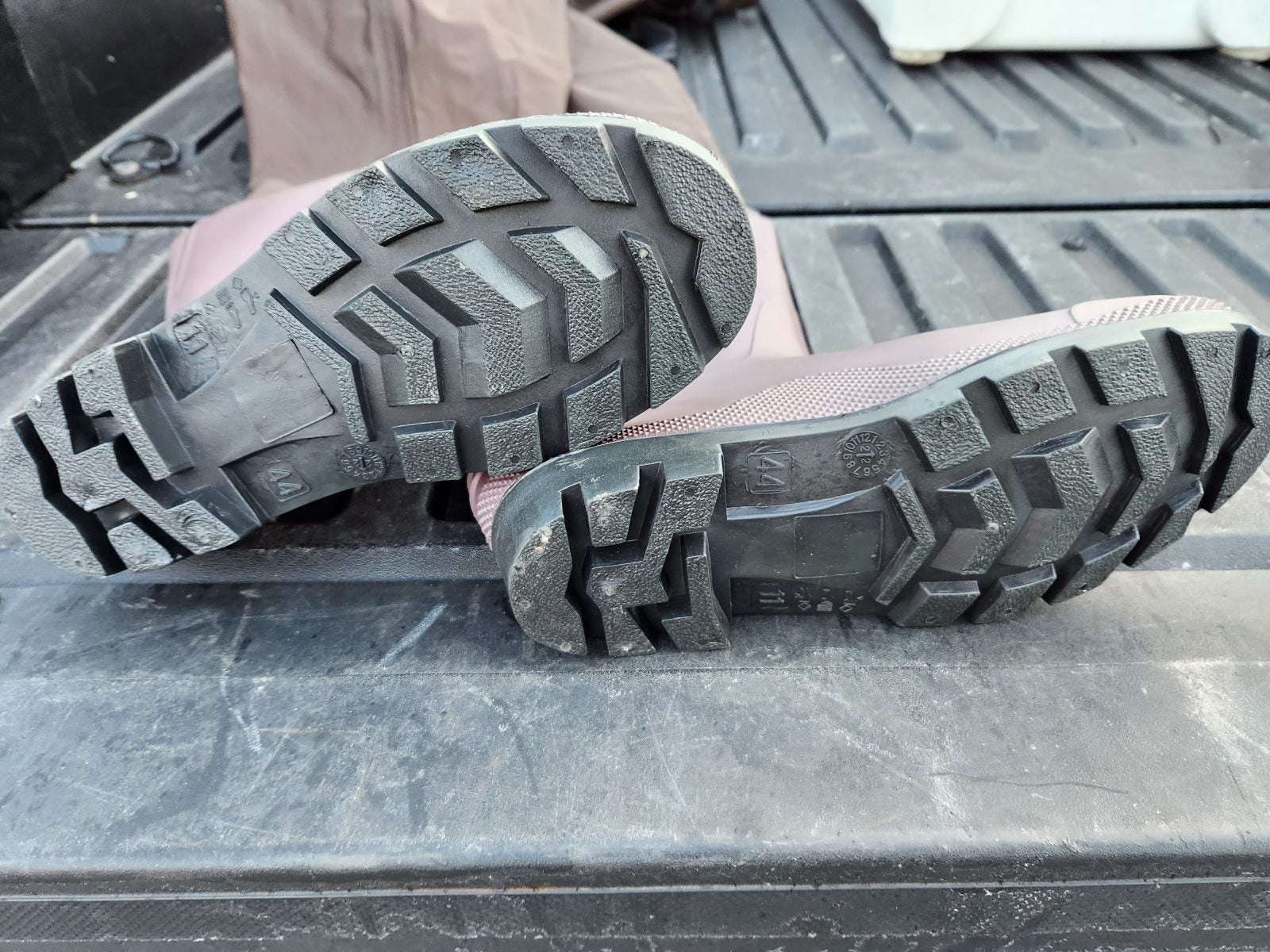 They did surprisingly well on algae-slick rocks, much better than expected for rubber soles. The biggest issue with the boots are they need more padding on the insole, you really feel the rocks and the parking lot when you walk in the waders. I recommend getting insoles with higher arches to help cushion you better, or maybe more socks.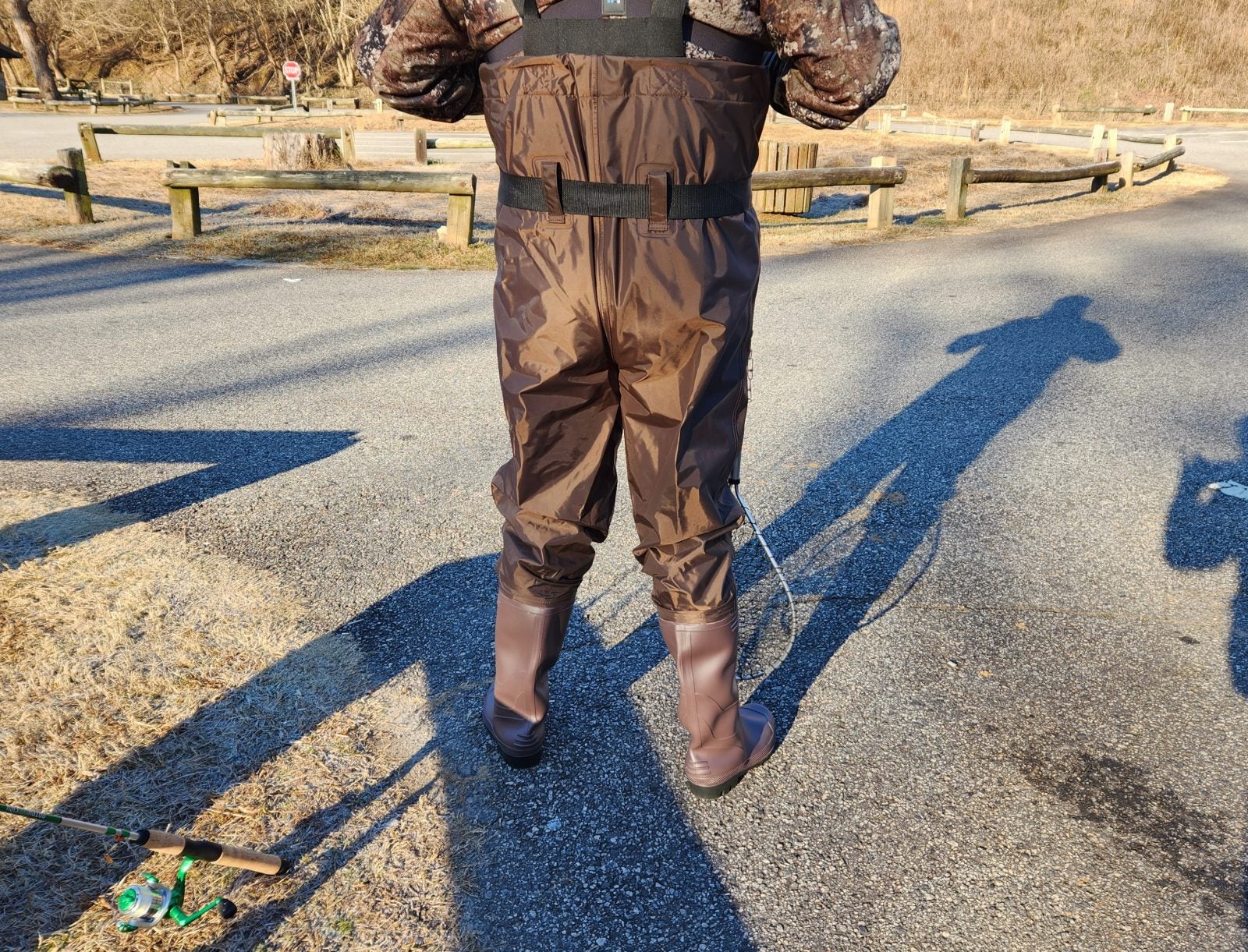 We spent probably 8 hours wading up and down the Hooch fishing for trout, most of it spent more than waist deep in the river. And not a drop of water got into the waders, no pinhole leaks, no bad seams, and no soggy clothes. These things were great in this aspect, water-tight. Nothing ruins a day in the river faster than a soggy ass so yeah for 30 bucks to not have a single pinhole leak these are great. To top the day off even caught a nice little wild brown trout on a jerkbait.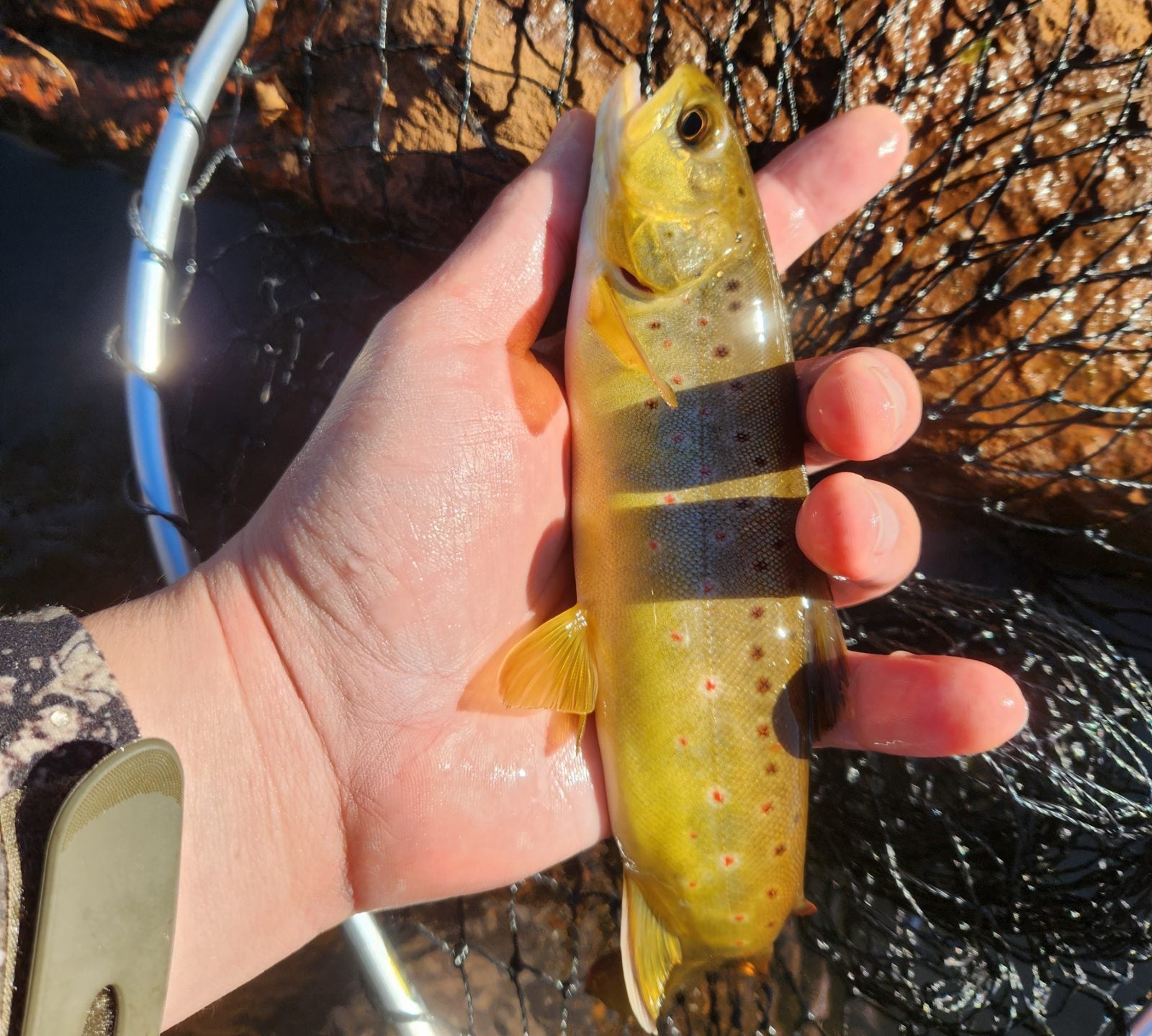 Amazon Waders – Conclusion
Overall, I think you would be hard-pressed to find anything better at this price point. While, yes, they do have some comfort issues, there were no big problems. They didn't leak, they didn't rip, and they had good traction in the river. I would say at sub $30 for a pair they're a great bargain. Even with adding a couple of things to remediate the wading belt and insole problems, you would still have a very functional pair of waders for under $60. These are great for anyone who is on a tight budget or just wants to dabble in wade fishing. But just remember you get what you pay for and in this case, you ain't paying much. I say they're well worth the money but just get a size larger when you order them.