AllOutdoor Review – GORUCK GR1 Heritage 21L Rucksack
Patrik Orcutt 01.03.23

GORUCK is a company whose very DNA comes from U.S. Army Special Operations. The company was started in 2008 by Jason McCarthy who served as a communications sergeant in the 10th Special Forces Group and saw combat in Iraq, was visiting his wife, Emily McCarthy, who was working as a CIA case officer there. Focused on equipping his wife for any situation she might encounter, McCarthy designed a "go bag" for Emily.  Their goal was pretty simple, "Build a rucksack with life-or-death quality standards that would thrive in Baghdad and NYC". Today, GORUCK is a globally recognized brand for building some of the toughest rucksacks in the world. They also offer training events where highly motivated individuals can test the limits of their rucks and physical strength. Personally, I have been yelled at enough while carrying heavy things in my Military career so I couldn't imagine paying money for such an activity, but to each is their own. GORUCK is a really interesting brand. I highly recommend jumping over to their website to read their full story or checking out Ethan E. Rocke's article "GORUCK: HOW A BACKPACK COMPANY BECAME A GLOBAL MOVEMENT." It's a good read. The focus of this review will be on the GORUCK GR1 Heritage 21L rucksack. 
The GORUCK GR1 Heritage 21L was purchased by the reviewer and GORUCK has had no input on this independent review. 
The Heritage GR1 was tested primarily as an EDC bag for the better part of a month, while I did not have much time with this bag compared to most of my reviews, I have previously owned the standard GR1 for the better part of 2 years and these two packs are almost identical. 
The GORUCK GR1 at this point is something of a legend in the backpack and gear communities at this point and for good reason. Due to its efficient and practical design, which combines the durability and ruggedness of rucksacks used by the Special Forces with the simplicity and aesthetic of a regular EDC bag, the GR1 has stood the test of time and extreme use. Over the years the GR1 has gone through multiple updates, tweaks, and special edition runs. When the GR1 Heritage was announced it was initially billed as being a limited run with only a few hundred of each color being manufactured.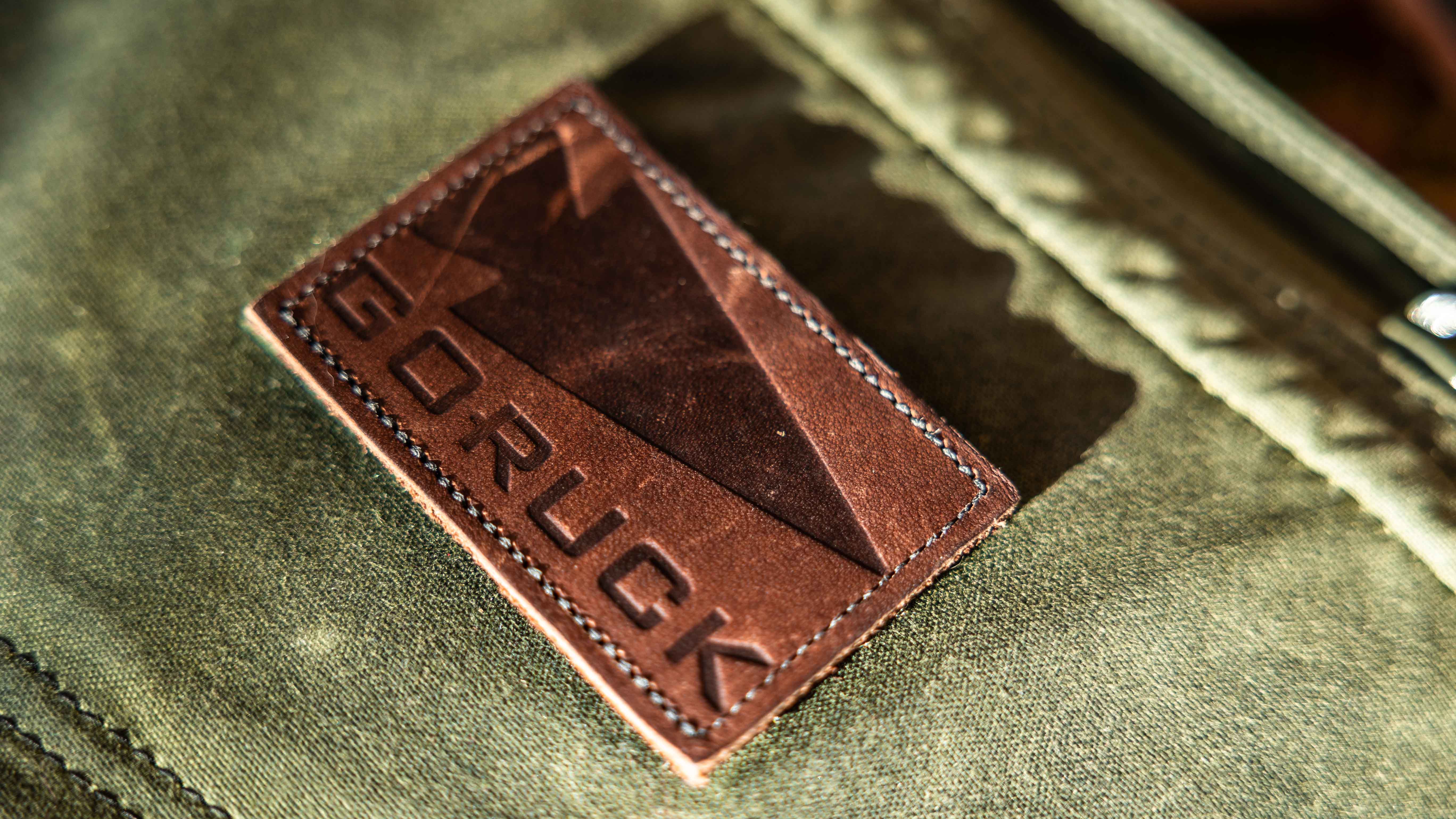 Fast forward a few years and Heritage line seems to be a mainstay on GORUCK's website, I would assure you they underestimate how popular this ruck would be and decided to meet the consumer demand for more. The GR1 Heritage is functional and very similar to the standard GR1 but has a few quality-of-life improvements and styling cues that are sure to set it apart from the rest of the line. 
GORUCK GR1 Heritage 21L – Quality and Comfort 
The first thing anyone will notice about the GR1 Heritage is that it is primarily constructed in canvas material instead of traditional Cordura. But this is no ordinary canvas you see, it's ducked! Ducked Canvas is a canvas where the duck cloth has been infused with wax, Martexin Wax to be specific. The result is a very smooth look and feels that makes it very tough and rain resistant. One of the great things about this is that over time the canvas will become aged in a unique way to how you treat it. This weathered and worn look is something that will only make the bag more beautiful as time wears on. And, since this bag has a lifetime guarantee, like all GORUCK packs, that should be a long time. To put this into perspective, GORUCK states the pack should last north of 170 years.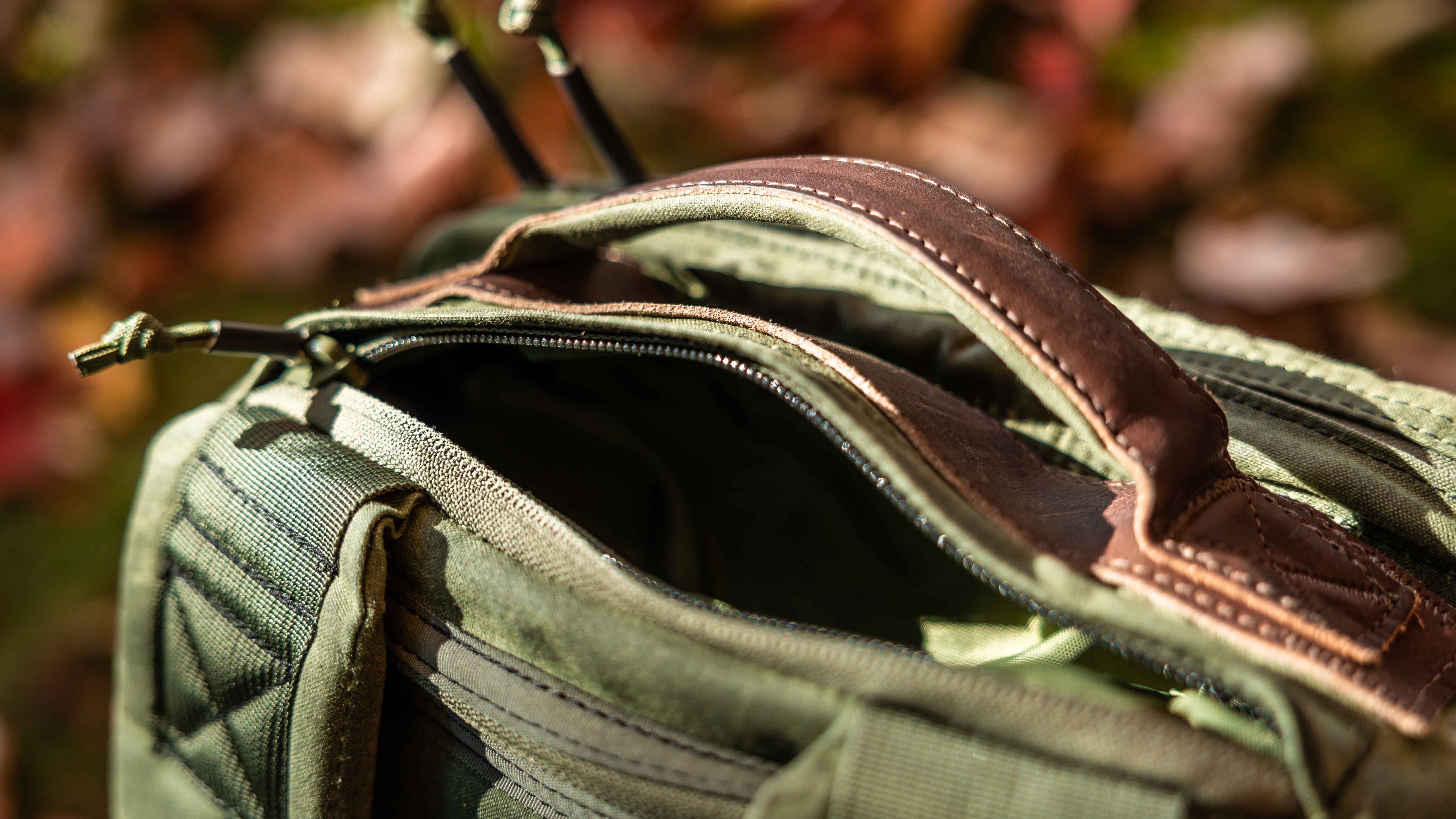 There are full grain leather accents sourced from S.B Foot Tannery out of Red Wing, Minnesota on key parts of the pack. The grab handle on top, the entire bottom of the pack, and two strips on the back panel. The leather on the GR1 Heritage really elevates the looks of this bag from its contemporaries. All of the stitching is superb just like on everything GORUCK produces. I actually prefer the zippers on the Heritage over the traditional GR1. The main compartment zipper is enormous but opens with great ease. All zippers are YKK with silent, glove-friendly zipper pulls constructed from parachute 550 cord. If you haven't gotten the hint yet, the Heritage radiates with quality craftsmanship and components. 
As is customary with all GR1s  there will be a break-in period for the back panel, so it will feel a bit stiff at first. The GR1 Heratige I bought was second hand so there was no break-in period for me. My biggest complaint with the Heritage is that there is little to no ventilation on the back of the pack. If it's hot outside you can expect this pack to create a lot of sweat on your back. The shoulder straps are perfectly fine and provide good support when the pack is loaded down with gear. I have also noticed the bag can become uncomfortable when you put a laptop in the "laptop" compartment. It's certainly not a dealbreaker but I would like to see more padding on the back of the GR1, in general, moving forward. To rectify this problem I would often just place my laptop in the weight compartment inside the bag. 
It's also worth mentioning that the Heritage comes with GORUCK's "Scars Lifetime Guarantee. This means that If there is a defect in workmanship or materials or if you actually manage to wear something out, GORUCK will fix or replace (at their discretion) your item, free of charge, no receipt is necessary. I love seeing a brand stand behind its products like this and it truly demonstrates the quality of its gear. 
GORUCK GR1 Heritage 21L – Organization 
When it comes to the organization the Heritage has a few more tricks up its sleeve over the standard GR1. Starting off there is a small hidden zipper pocket underneath the handle. This tiny addition makes a world of difference to me as having a small quick-access pocket for high-use items greatly increases the functionality and usability of the bag. I would usually throw my headphones and chapstick in this pocket but not much else as it is very small. On the exterior, there is a 2″x3″ patch panel on the front with a removable leather patch included.
Moving to the back you will find the "Bombproof" laptop compartment which I spoke about previously. One thing to mention here is that the laptop compartment has a false bottom so when you set the bag down, your laptop won't make contact with the ground. Back to the front there is a slant pocket for quick access to keys snacks and other small items. The Heritage has a full clamshell design making it easy to get to all your gear inside the pack regardless if its hidden in the bottom. Inside there are 3 internal pockets: 1 large elastic pocket, 1 large mesh zippered pocket, and 1 small go-to pocket. All offer a great way to store smaller items and help keep things organized.  There are also three rows of internal MOLLE webbing to let you further customize the GR1 Heritage how you want. 
Likes 
Constructed from luxurious and long-lasting materials

Backed by a Lifetime Guarantee from GORUCK

Less tactical look while not compromising performance or features
Dislikes 
Price, nice things don't come cheap, especially when sourced and produced in America

Little to no ventilation from the back panel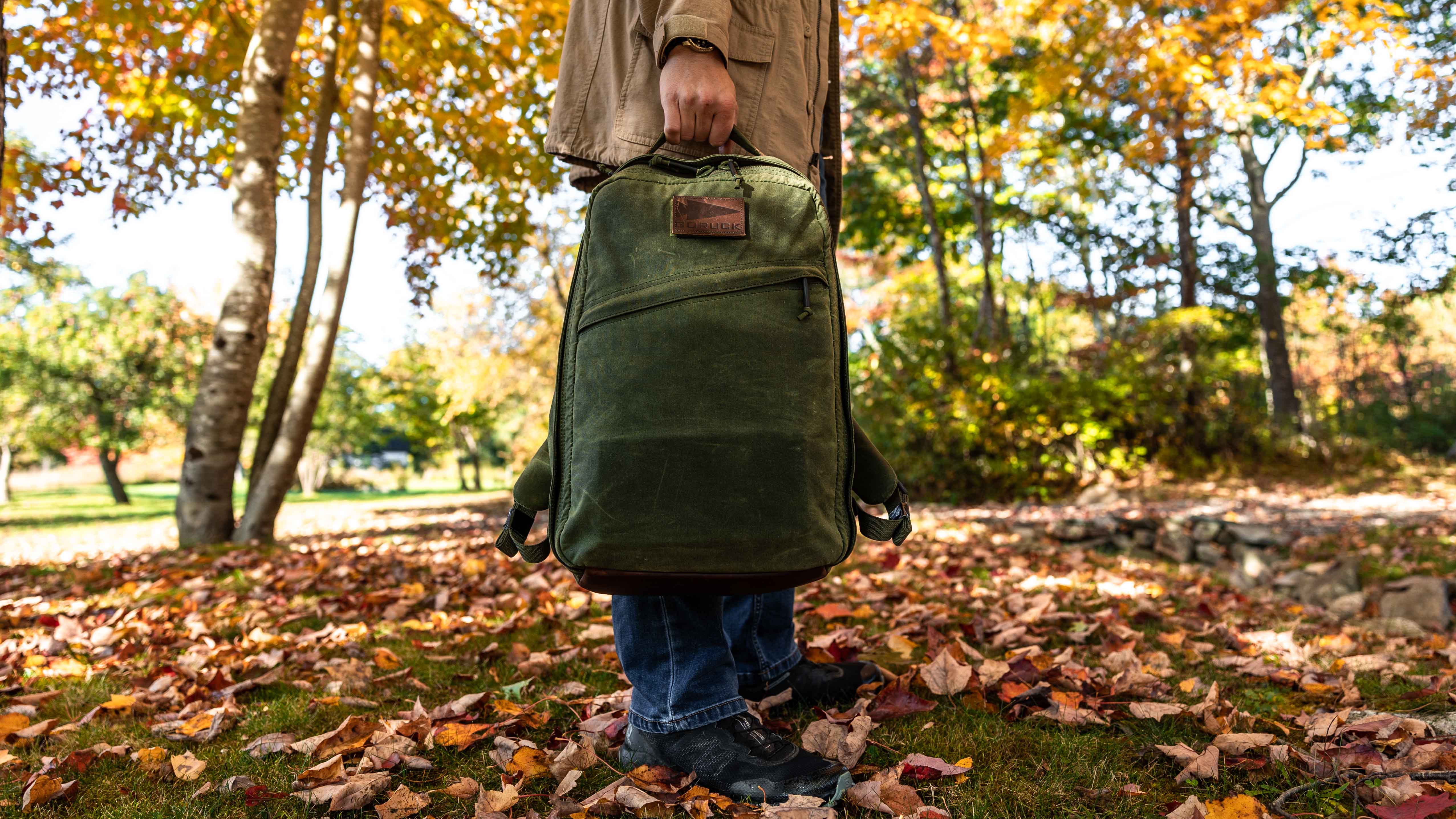 GORUCK GR1 Heritage 21L – Wrap Up 
Overall the GR1 Heritage is a masterpiece of craftsmanship and materials and can be something that you could pass down to your grandchildren. This is also one of the most stylish bags that GORUCK has produced to date. Yes, the upfront cost for one of these bags is a bit steep at $415 but you are getting what you pay for in the Ruck and the services provided.  Plan to keep my copy as long as possible and can't wait to see how the ducked canvas ages over the years to come.