POTD: How Many is Too Many – 20-Shot Mauser C96
Sam.S 01.04.23

Welcome to today's Photo of the Day! Here we have a beast of a Mauser C96. This is an Early Mauser C96 (giveaway is the "cone hammer") featuring a 20-round magazine. These 20-Shot Mauser C96 pistols were Mauser sort of feeling things out. At this time the world did not really know what an autoloading pistol was supposed to be. So when they made the standard C96 pistol they also made a small run of six shots, eight shots, and 20-Shot Mauser C96 pistols. This way they could see what the market liked and disliked. They even went as far as making very weird carbines in order to potentially interest the cavalry for military trials.
"Late 20-shot Conehammer with 5-1/2″ bbl having a fixed front sight and pinned 1-10 rear sight. Long extractor and independently secured firing pin. Usual Mauser chamber address with Crown/Crown U on left chamber flat. Antler proof on right chamber flat. Unmarked frame except for SN on backstrap. Extensive disassembly shows all matching SNs including firing pin and replacement grips. Major components rust blued. Extractor, sight cursor, bolt stop, firing pin retainer, safety and replacement grip screw are fire blued. Trigger is in the white. Serrated wood grips. No lanyard ring. Correct and all orig 20-shot stock with lug numbered "8451" having the broadly serrated plunger as more frequently seen with the 20-shot Flatside pistols."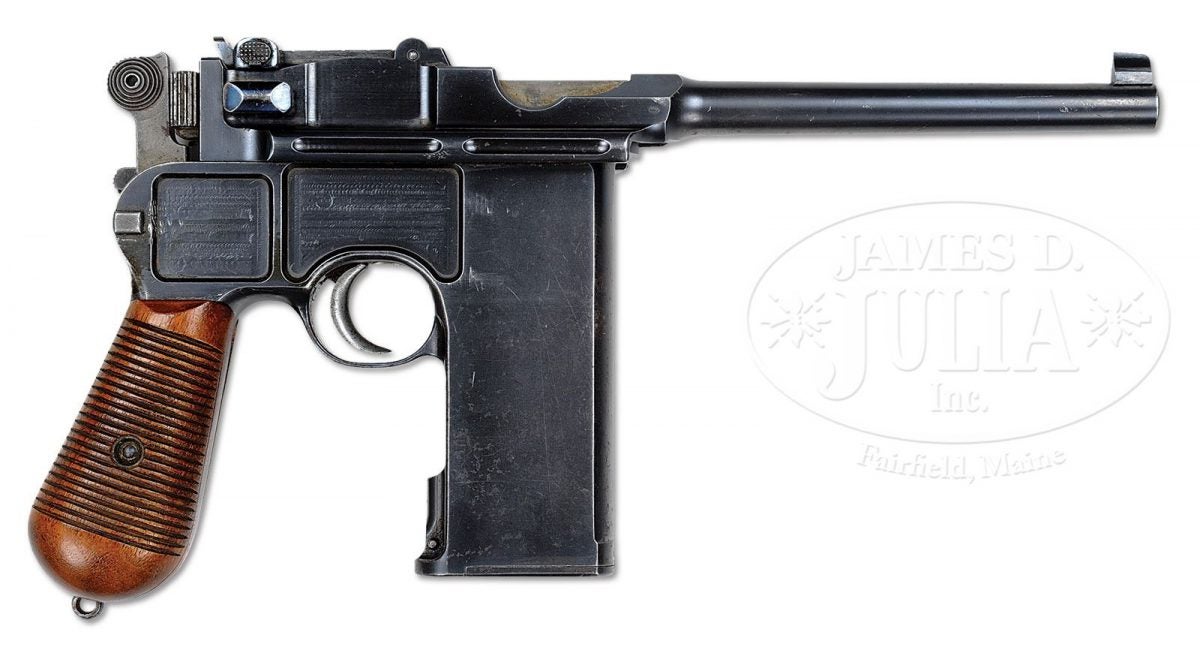 Fantastic Mauser C96, 20-Shot Conehammer, Milled Panel, With Correct Stock. (n.d.). Morphy Auctions. photograph. Retrieved January 4, 2023, from https://www.jamesdjulia.com/item/2203-373/.