Bergara Unveils Its New Ultra-Lightweight B-14 Squared Crest Rifle
Luke Cuenco 01.05.23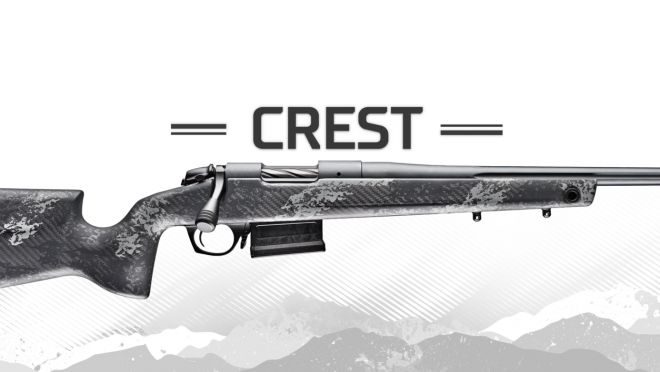 Bergara rifles are well respected in the shooting and hunting industries for their great accuracy and extreme attention to craftsmanship. One thing that Bergara customers have been after for quite a while is for the company to put its own carbon fiber offering on the table for customers to try out. Today Bergara announced the introduction of their new B-14 Squared Crest Rifle which carries along with it all the great benefits and features of the B-14 series but adds a new ultra-lightweight design featuring a 100% carbon fiber stock, and a new fluted bolt to reduce weight. This new lightweight design should keep the rifle at a weight that is attractive to backcountry hunters while still keeping the legendary accuracy and reliability that the Bergara name normally comes with.
More from Bergara on AllOutdoor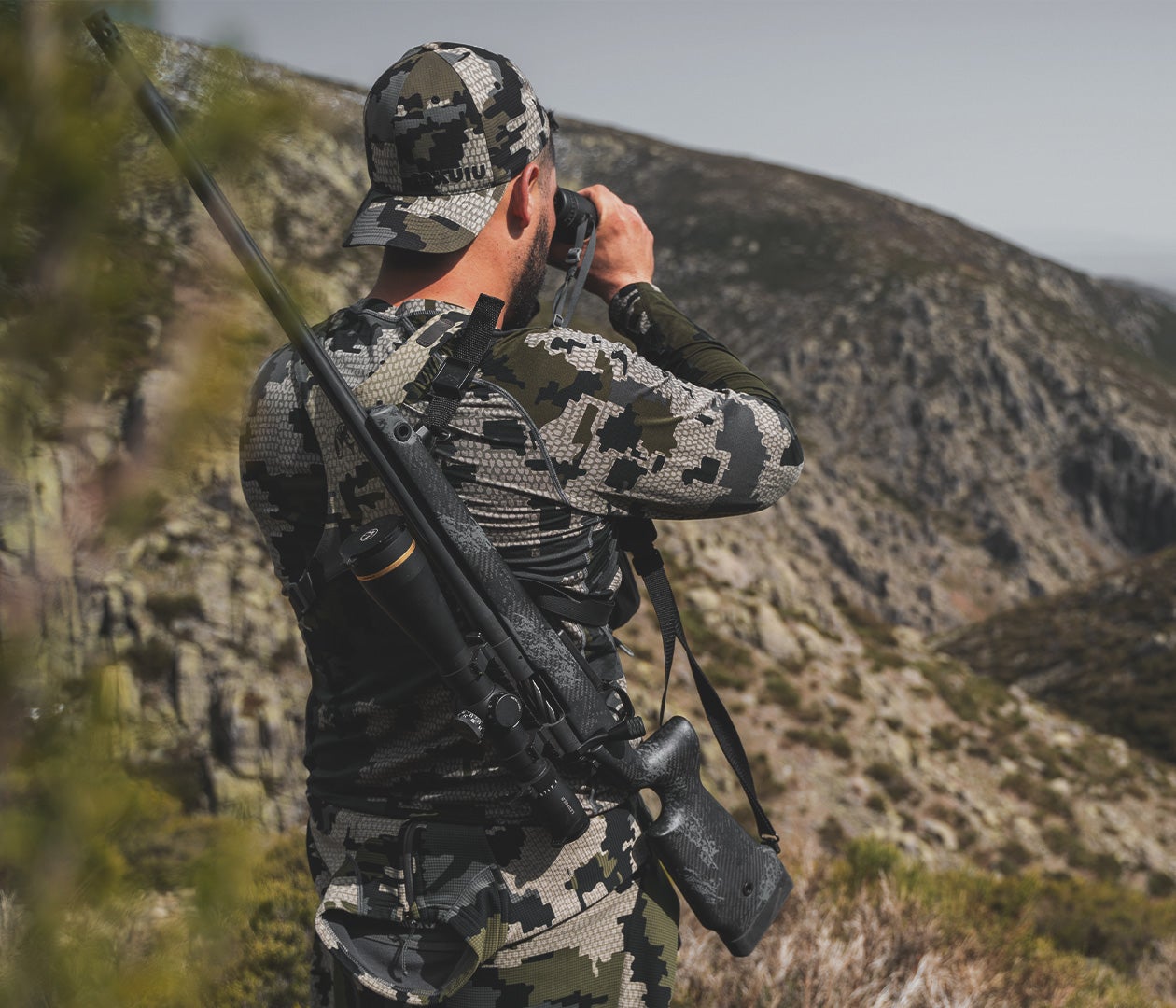 Bergara Unveils Its New Ultra-Lightweight B-14 Squared Crest Rifle
MONOCOQUE CARBON FIBER STOCK

This new 100% carbon fiber stock is manufactured using CF-RTM technology, a state-of-the-art method in high demand in the automotive and aerospace industries. This manufacturing process consist of assembling dry carbon fibers by hand with an injected resin. We have incorporated a carbon spine throughout the stock providing greater rigidity and strength. This technology, along with LOP spacers, sets a new standard in being the best choice for carbon stocks.

Barrel: 4140 CrMo Steel
Finish: Sniper Grey Cerakote
Stock: 100% Carbon Fiber with Carbon Spine
Calibers: .308 Win, 6.5 Creedmoor, 6.5 PRC, 300 Win Mag

BERGARA PRECISION BARREL

Bergara's reputation is based on the best drilling, honing, and rifling processes that guarantee sub-MOA precision. The CREST barrel consists of 4140 CrMo steel fluted barrel finished in Sniper Grey Cerakote®. The muzzle is threaded 5/8-24 and includes a Bergara Omni Muzzle Brake.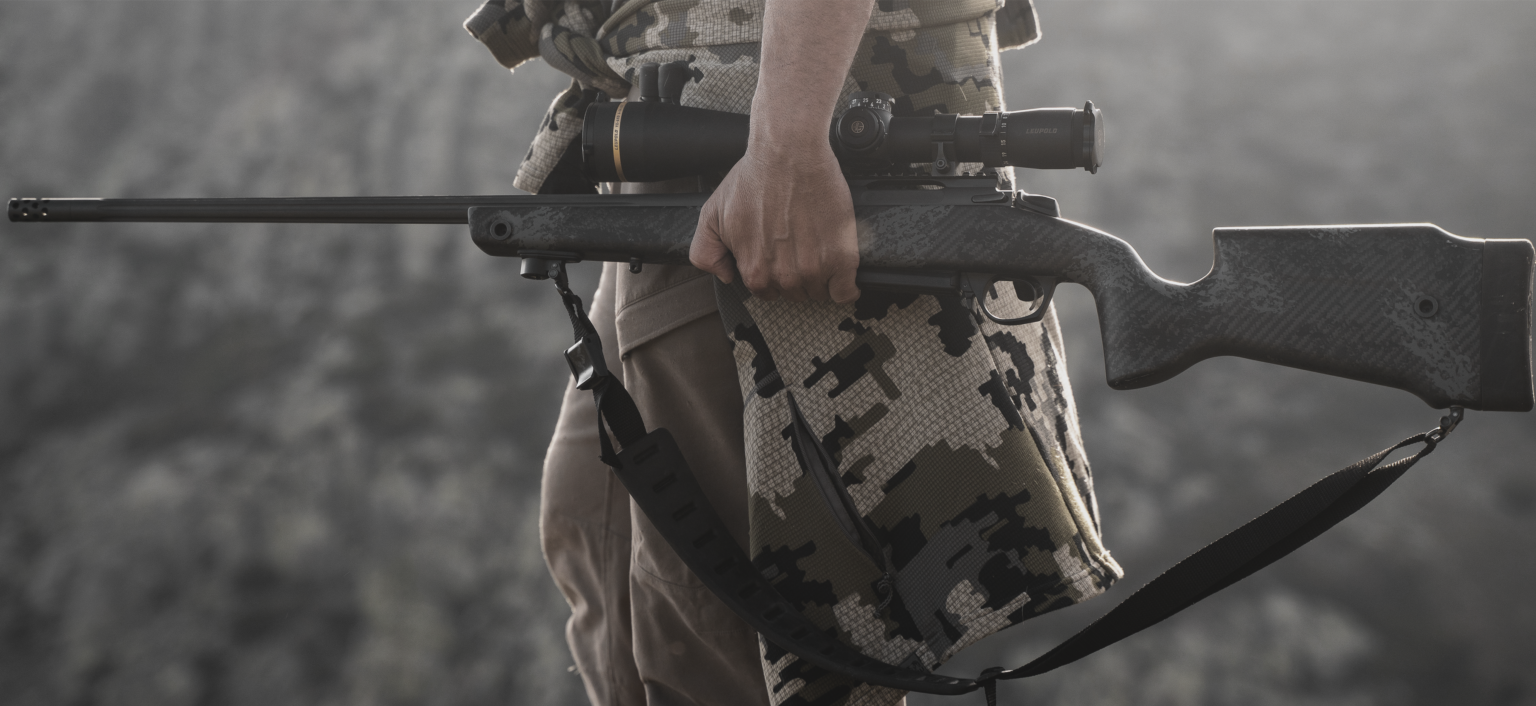 The new rifle will be available in popular backcountry hunting cartridges like 6.5 Creedmoor, 6.5 PRC, .308 Winchester, and 300 Win Mag. The B-14 Squared Crest Rifle features a two-bolt action system with a sliding extractor, tapered bolt, and breech stop and is also finished off with a Sniper Grey Cerakote, and plated fluting to both enhance the aesthetics of the rifle and reduce overall weight. The B-14 Squared Crest rifle also makes use of some of today's best materials to make it worth picking up for those who are trying to save on weight.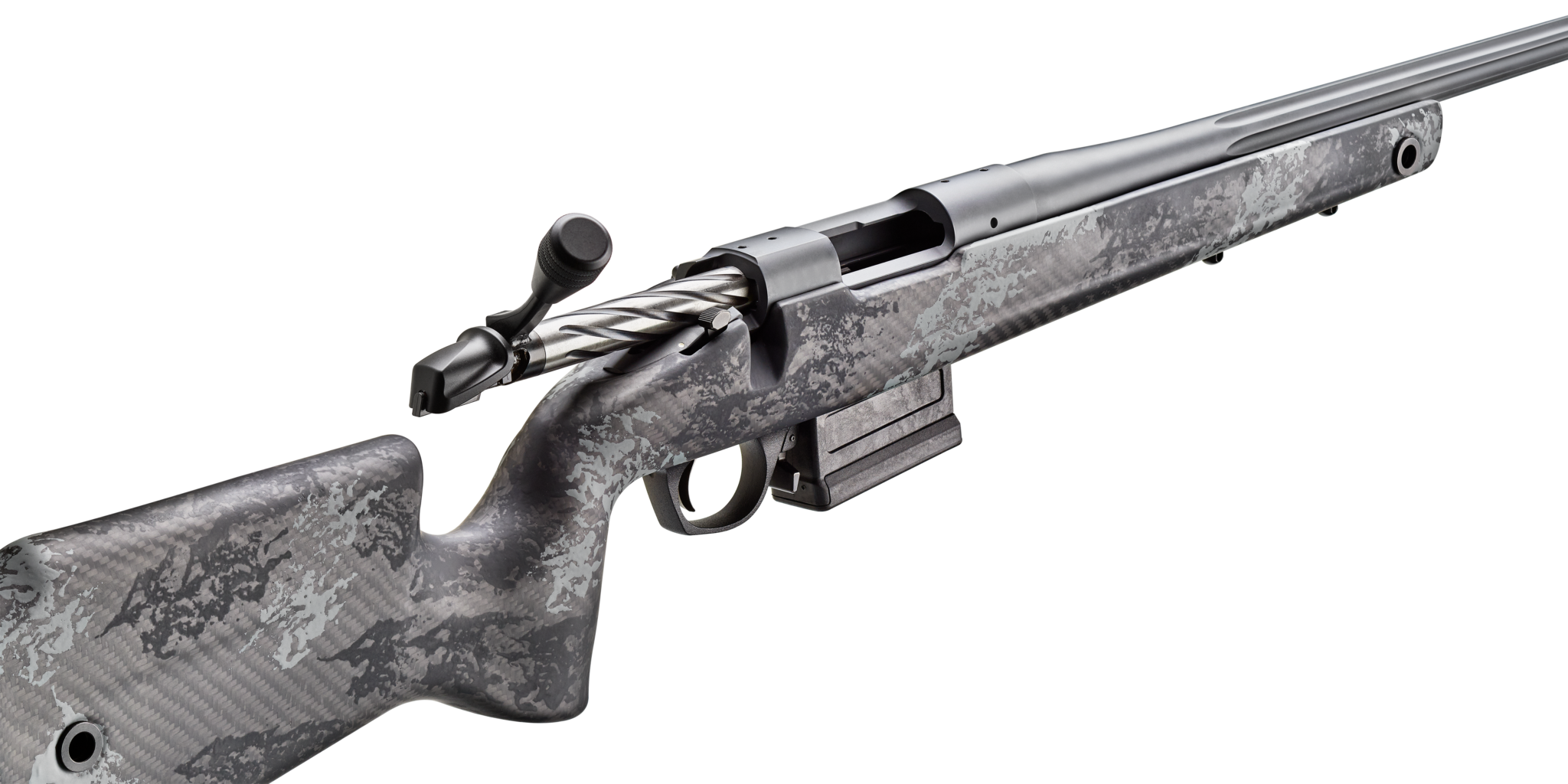 Each rifle comes with a detachable 5-round AICS compatible box magazine and nearly all versions of the B-14 Squared Crest come with a standard 20″ barrel with the 300 Win Mag shipping with a slightly longer 22″ barrel. Each rifle regardless of the cartridge selected will be sold for an MSRP of $1,999.00. For more information, you can visit http://bergara.online/us/ to learn more.