Squeaky Clean! CCI Clean-22 Hyper Velocity – Advanced Polymer Coating
Adam Scepaniak 01.06.23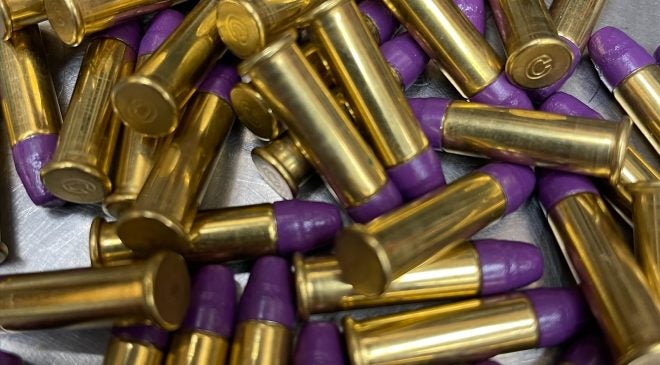 Who doesn't love to plink away at soup cans or spinner targets with a cheap, affordable .22 Long Rifle firearm? We all do! The bane of our shooting passion though is how dirty so many rimfire ammunition loads are on our guns. That is why it is very welcomed news that CCI has announced a new variation of rimfire ammunition with their advanced polymer coating making it cleaner for everyone involved. Now, CCI is proud to announce their NEW CCI Clean-22 Hyper Velocity.
CCI Coverage on AllOutdoor
This NEW CCI Clean-22 Hyper Velocity has an MSRP $10.95 for a 50 round sleeve. Aside from its cleaner and smoother running properties, it also has a lot of zip behind it. You are looking at a lightning quick muzzle velocity of 1,550 FPS (feet per second) which should cycle any firearm on the market today. The rest of the nitty-gritty specs can be read below as presented by CCI:
1,550 fps muzzle velocity
Purple polymer bullet coating reduces lead fouling in the barrel without leaving residue
Cuts lead buildup in suppressors 60 to 80 percent
31-grain lead round nose bullets
Optimized bullet geometry for improved accuracy
High-velocity loading and reliable function in semi-automatic firearms
Now you can get all the benefits of exclusive Clean-22™ technology with the flat trajectories and power of an extreme-velocity load. New CCI® Clean-22 Hyper Velocity clocks in at 1,550 fps, while the advanced polymer coating on the 31-grain lead round nose bullet reduces fouling, especially in suppressed rimfires.
For anyone who considers themselves a rimfire junkie, this is exciting news heading into 2023! You are looking at yet another rimfire ammunition offering from CCI that is cleaner, smoother operating, and quick enough to always reliably cycle any gun in your arsenal. As always, let us know all of your thoughts in the Comments below, and whether or not you would be willing to purchase some of this new CCI Clean-22 Hyper Velocity. We always appreciate your feedback.