POTD: A Large M1 Carbine – The Ingram Westarm 308 Rifle
Sam.S 01.09.23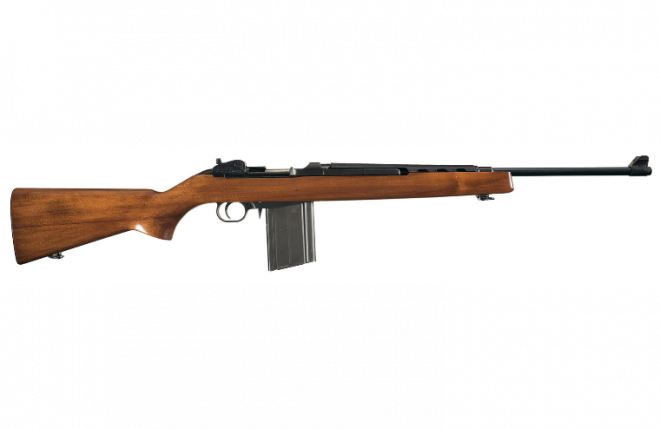 Welcome to today's Photo of the Day! Here we have a typo of a rifle. This is an Ingram Westarm 308 rifle. These have a highly complex backstory and for that reason, I encourage you to check out Ian's video over at Forgotten Weapons. I however will try my best to give you the gist of it. In the early 1960s, Gordan Ingram had the idea to scale up the M1 Carbine design and chamber it for many different cartridges. On top of that, there was an excellent opportunity to market them for military use. With this in mind, he would take this idea  (ten years later) to the Dominican Republic to hopefully manufacture these rifles that would eventually become the Ingram Westarm. Long story short there was a whole bunch of drama that occurred that eventually led to Ingram taking his business to Somalia where it actually found some legs to get running. Unfortunately, when these rifles were produced in small numbers (in 223, 7.62×39, and 308) they were dysfunctional disasters. The whole thing went up in flames and Ingram would scrap his idea and leave it behind.
"This is an example of full length rifle version in 308 Winchester. Fixed blade front sight with protective wings and an adjustable rear sight, the right side of the frame below the sight is marked "CAL .308 WIN/ WESTARM INC/ LOS ANGELES, CA. USA", with the "0005" serial number on the left side of the chamber, with the top of the receiver drilled and tapped for mounting, pushbutton safety, and FAL-style magazine well. Smooth one-piece pistol grip stock with sling swivels and a smooth butt. Included with the arm is a collection of documentation, including photos of Ingram, technical specifications on several arms, including this one, a copy of the Somalian contract, and a pamphlet dated 1 November 1977 titled "Current Firearms Designs and Ammunition Production Methods Developed by Gordon B. Ingram", which features several outgrowths of this design."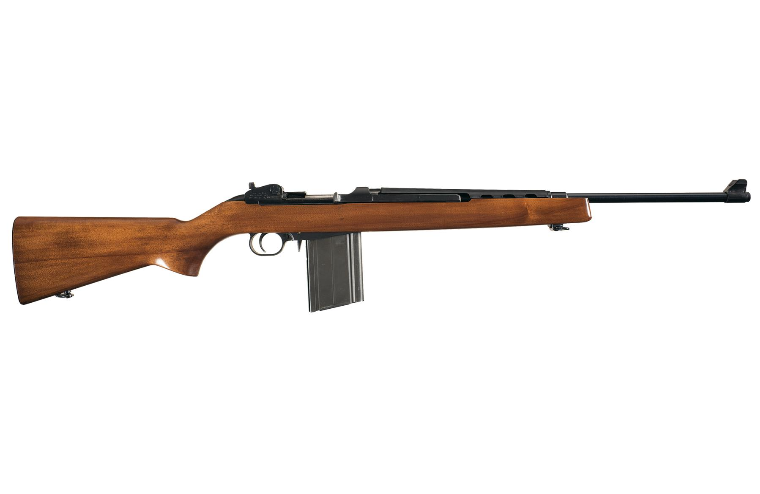 Lot 1680: Ingram Westarm Rifle 308 Win – Scarce Serial Number 5 Gordon Ingram Prototype Westarm Semi-Automatic Rifle. (n.d.). Rock Island Auction Company. photograph. Retrieved January 9, 2023, from https://www.rockislandauction.com/detail/52/1680/ingram-westarm-rifle-308-win.