[SHOT 2023] NEW Affordable Double Stack 1911 from ATI: FXH-45 Double Stack
Eugene L. 01.16.23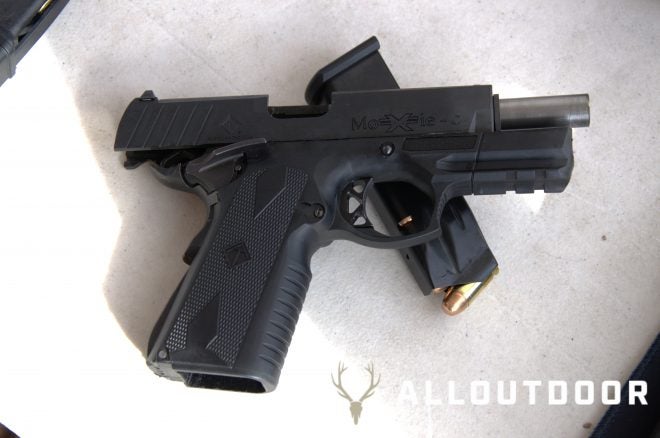 American Tactical Inc. is releasing a new affordable option for people interested in double-stack 1911s. The new FXH-45 Double Stack is American Tactical Inc's new double stack hybrid 1911 built upon their patented Hybrid 1911 frame system. The hybrid 1911 frame system is a polymer frame with two metal inserts for added stability and durability in the pistols. The pistol frame has molded-in grip scales as well as a pistol rail for mounting lights and lasers. The FXH-45 Double Stack will be available in two different barrel lengths with a full length 5″ barrel option and a commander length 4.25″ barrel option. As shown the FXH-45 Double Stack takes Glock compatible front and rear sights.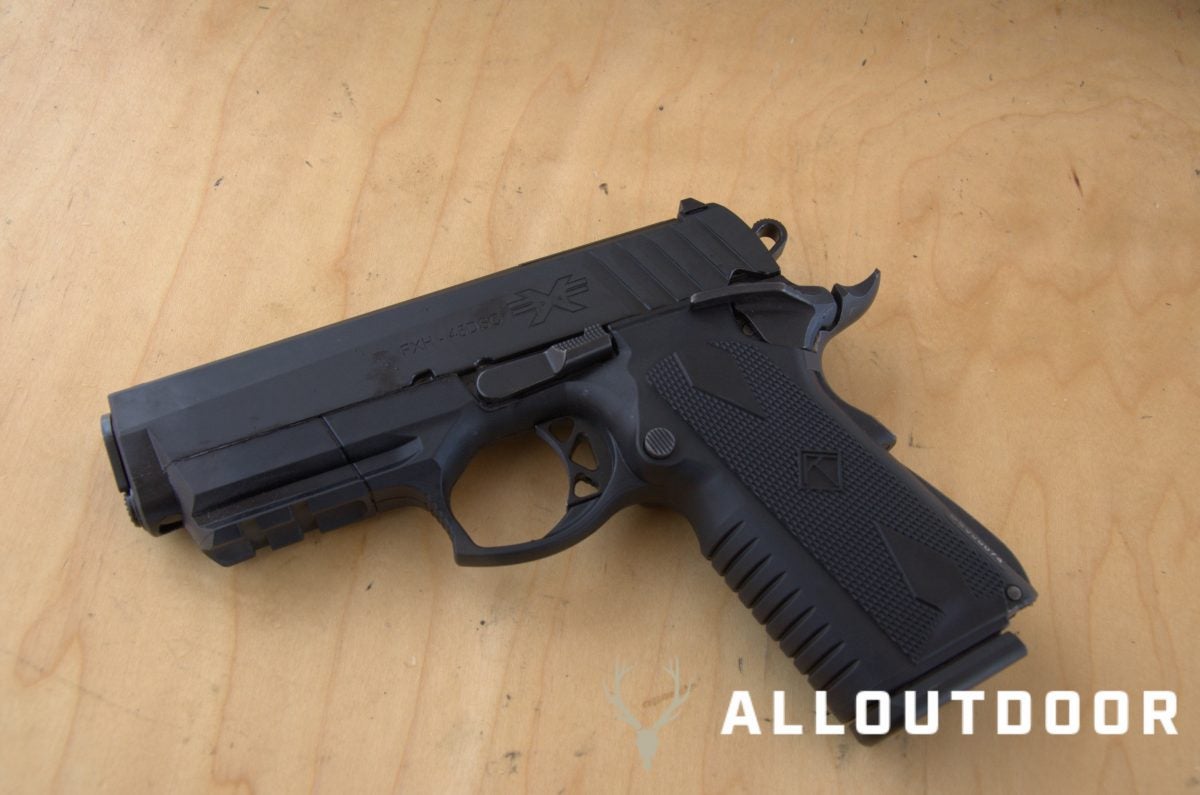 The FXH-45 Double Stack in both barrel lengths will come with 14-round double stack P14 magazines but will also be available in 10-round versions for both barrel lengths for any states with magazine restrictions. The expected release for this entry-level double stack 1911 is hopefully in the next 30 days, but at the latest should be expected to be available beginning of Quarter 2 of this year. The MSRP for the pistol will be set at $499.95.
[SHOT 2023] NEW Affordable Double Stack 1911 from ATI: FXH-45 Double Stack
Two Barrel Lengths: 4.25″ and 5″
Caliber: .45 ACP
Capacity: 10+1, or 14+1
MSRP: $499.95
Availability: Hopefully 30 days, but up to the beginning of Quarter 2
Special thanks to the American Tactical Inc staff here at SHOT Show 2023, and stick around for more SHOT Show content. Also, and as always, let us know all of your thoughts in the Comments below! We always appreciate your feedback.
AllOutdoor's coverage of SHOT Show 2023 is proudly sponsored by 5.11 Tactical. Click HERE to check out their new products.