[SHOT 2023] TFBTV – Budget Beretta 1301? NEW A300 Ultima Shotgun
Adam Scepaniak 01.16.23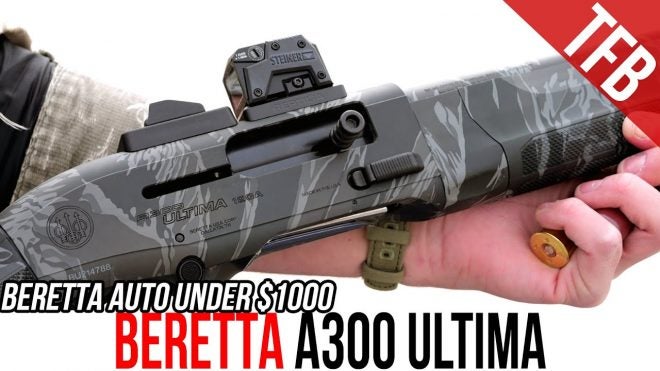 The new Beretta A300 Ultima Patrol is an American made semi-automatic tactical shotgun for under $1000. The A300 series carries forward many features of the well received Beretta 1301, but with a redesigned operating system (and a lower price tag). Hop shot the A300 Ultima Patrol side by side with the 1301 Tactical at SHOT Show 2023.
Be sure to subscribe to TFBTV Showtime at https://www.youtube.com/c/TFBTVShowTime
Thank you to 5.11 for sponsoring TFBTV at SHOT Show 2023, and check out the SHOT 2023 playlist.
AllOutdoor's coverage of SHOT Show 2023 is proudly sponsored by 5.11 Tactical. Click HERE to check out their new products.
««« GUN & GEAR GIVEAWAYS »»»
Consider supporting us at patreon.com/tfbtv
Gun and gear giveaways are not affiliated with, associated with, or in any way endorsed by YouTube and TFBTV is solely responsible for the giveaways mentioned in this video and this description. No purchase required for gear worth over $250. Full rules and terms are found at http://tfbtv.gun.team/
««« FOLLOW US ON SOCIAL MEDIA »»»
https://www.instagram.com/TFBTV
https://www.facebook.com/TheFirearmBlog
https://www.facebook.com/TheFirearmBlogTV
https://reddit.com/r/tfbtv
««« TFB CHAT ROOM »»»
Want to join the TFBTV chat room? Use our Discord Invite: discord.gg/tfbtv
#TFBTV #SHOTShow2023