[SHOT 2023] Palmetto State Armory AKS-74u Krinkov
Paul B. 01.17.23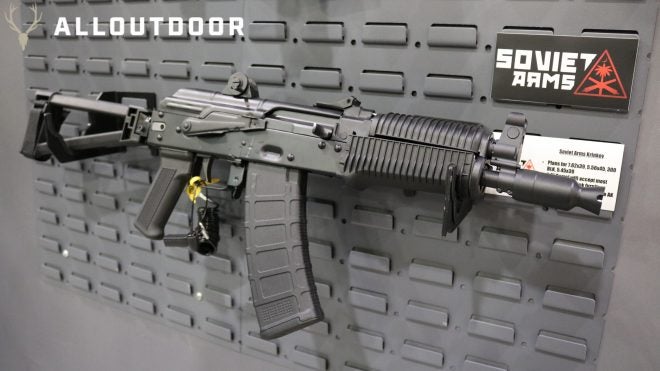 Palmetto State Armory teased us with their Krinkov AK back at Shot Show 2020 and today at Shot Show 2023 the folks at PSA are announcing multiple new AKs. In addition, this year they are showing us their long awaited take on the Legendary AKS-74u Krinkov.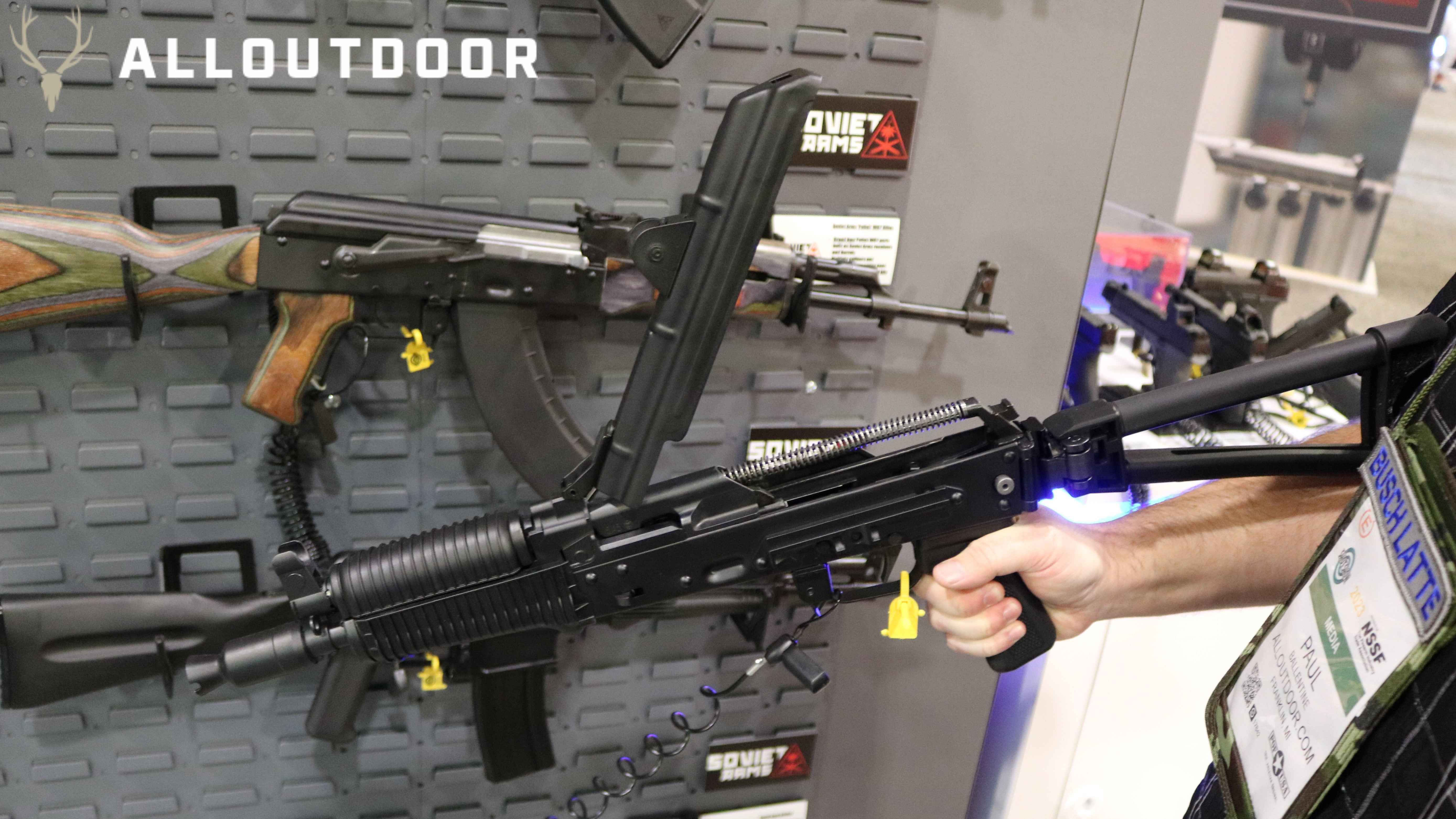 [SHOT 2023] Palmetto State Armory AKS-74u Krinkov
Let's start off with "What is a Krinkov?" A Krinkov is an unofficial name for a Soviet AKS-74u, a short AK-74 traditionally chambered in 5.45 and equipped with a triangle folding stock. Also unique to the Krinkov is the hinged dust cover, rear sight, and shortened front end. There are a lot of theories and ideas on why the Krinkov is called what it is, but no matter the reason, it has captured a legendary status worldwide as a reliable, fun, and historically significant AK.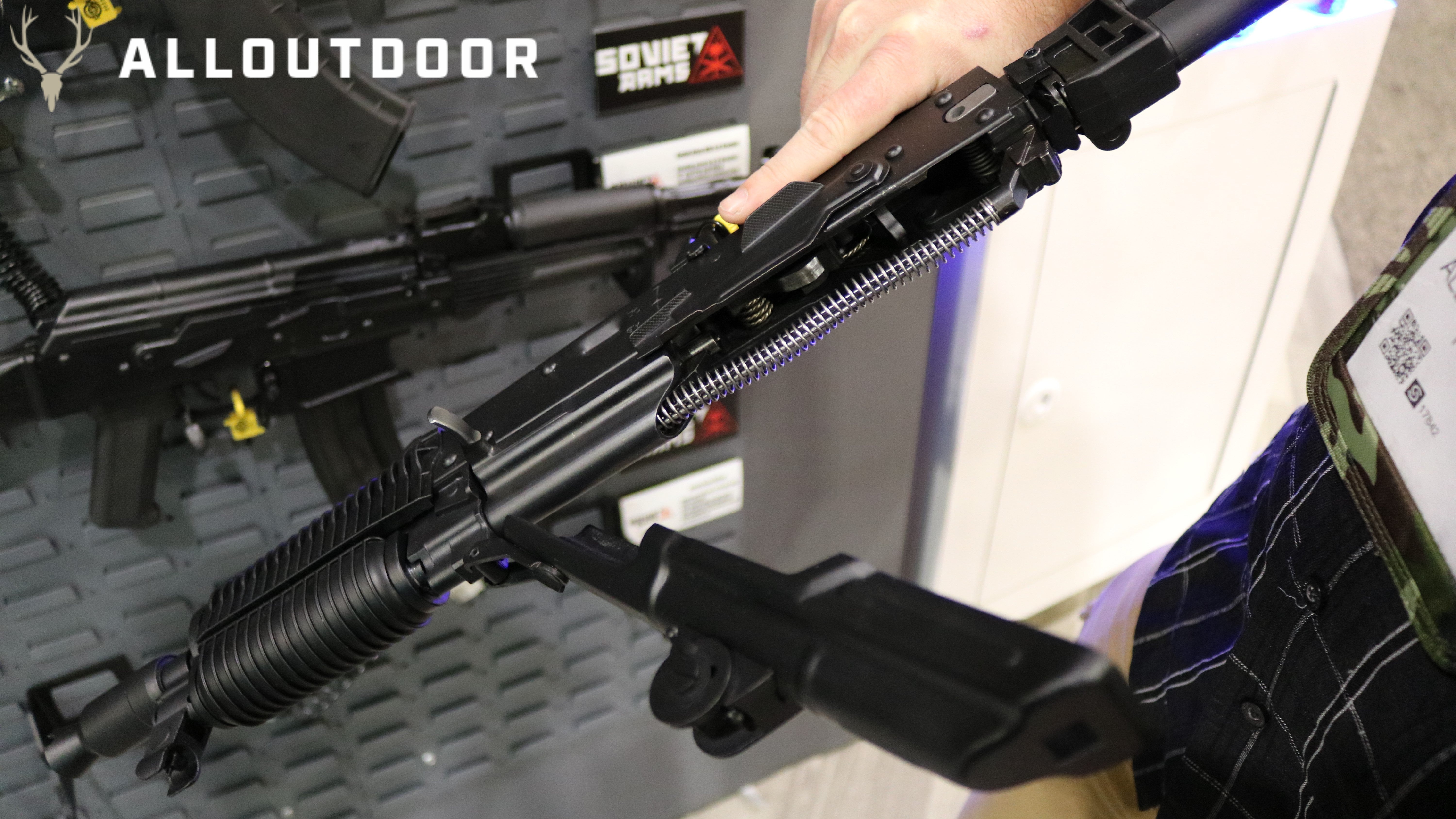 Palmetto State Armory states that their Krinkov will be available at launch chambered in 5.45, 7.62×39, 5.56 mm, and .300 AAC Blackout. This is a smart decision as customers that want as close to the real Krinkov as possible will be able to acquire one in 5.45, just like the original, but customers that just want the look of a Krinkov while having access to a wider range of ammunition choices can buy one in a caliber of their choice. The barrel appears to be one of their in house 4140 Nitride models. 8.3″ and will accept most aftermarket Krink furniture.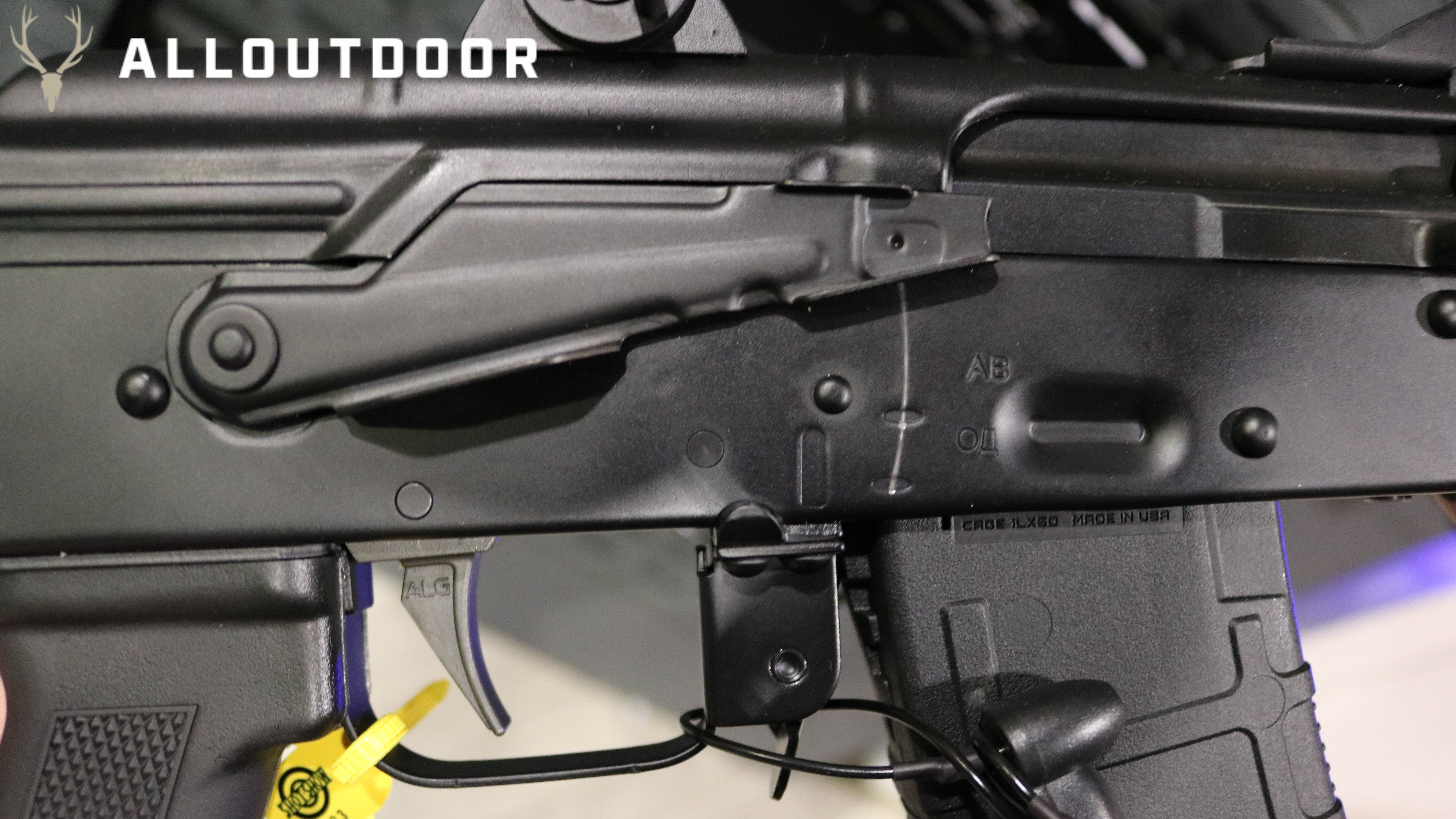 The model shown here at Shot Show is in a pistol configuration with a folding pistol brace. With news of a ban on pistol stabilizing braces, the final product may be offered sans brace but will be SBR ready with a folding rear trunnion preinstalled. Palmetto State Armory says the Krinkov is slated for a Q2 launch and are as excited as their customers to finally have this iconic firearm made available.
What do you think of PSA's choice to offer the Krinkov in calibers other than 5.45? Which one are you interested in? Let us know in the comments section below and to stay in the loop with release dates, news, and SKUs available on launch, check out Palmetto State Armory's website, their forums, and on Instagram.
AllOutdoor's coverage of SHOT Show 2023 is proudly sponsored by 5.11 Tactical. Click HERE to check out their new products.