[SHOT 2023] The YHM Fat Cat: Full Size Performance in a Compact Can
Eugene L. 01.17.23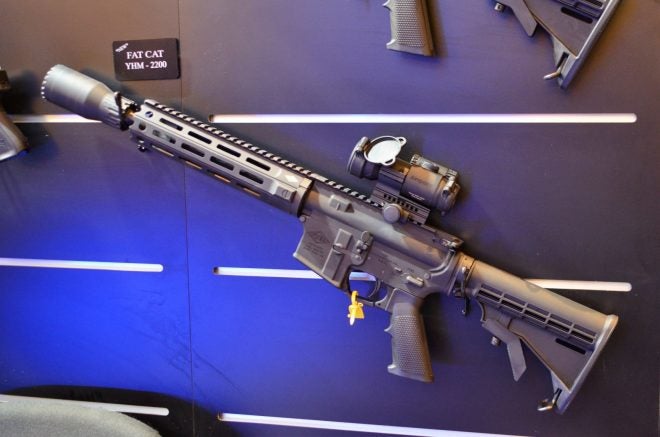 The team at Yankee Hill Machine Co. (YHM) has brought out a new suppressor for SHOT Show 2023 with the YHM Fat Cat 5.56 suppression system. This new suppressor is a compact package for full-size performance out of a compact package of a can. YHM has designed the can to be as small as possible while still being able to perform on par with a full-sized 5.56mm suppressor. The Fat Cat features the new sRx mini mounting system to keep the overall length of the can and mount as short as possible. Coming in at 4.25 inches long this puts it even shorter than YHM's Turbo K 5.56mm suppressor.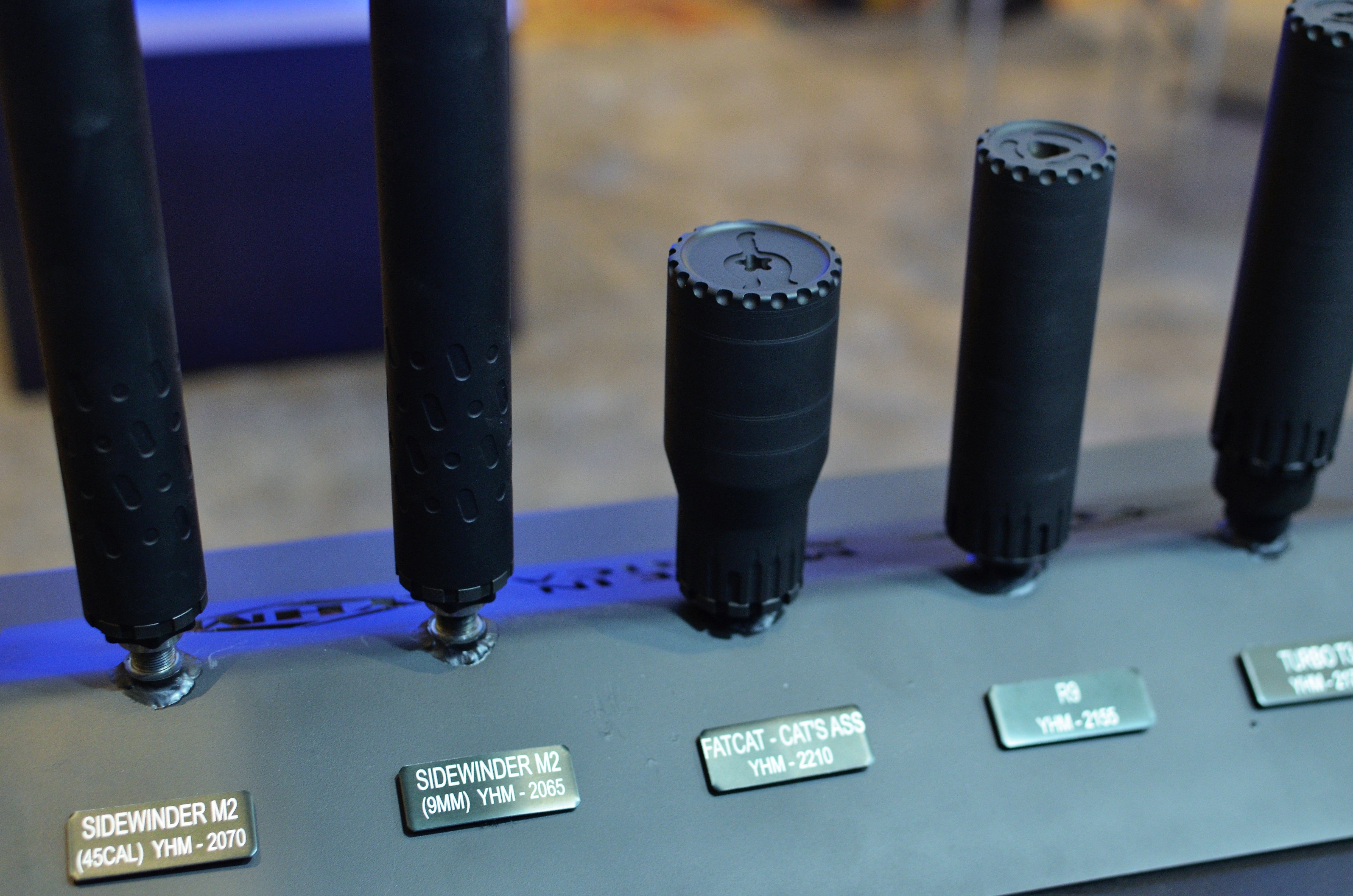 The Fat Cat was designed with a unique blast chamber that allows the can to be "tucked" into most Ar-15 hand guards. Making for a streamlined transition from handguard to suppressor for whatever 5.56×45 AR-15 you want to suppress. The end of the Fat Cat is made with larger baffles, allowing for a much larger internal volume inside the suppressor. This plus the unique blast baffle arrangement is to results in a low, pleasant tone at the ear to the user, along with a reduced amount of gas being blown back into your face.
[SHOT 2023] The YHM Fat Cat: Full-Size Performance in a Compact Can
Mount: sRx Mini Mount 1/2″-28 Thread
Diameter /Length: 1.94″ / 4.25″
Weight: 10.60oz
Weight with Mount: 12.50oz
Caliber Rating: 17HMR – 5.56Nato Full-Auto
Material: 17-4 SS and Inconel
Finish: Matte Black Cerakote
Availability: Quarter 2
MSRP: $659.95
Special thanks to the Yankee Hill Machine Co. staff here at SHOT Show 2023, and stick around for more SHOT Show content. Also, and as always, let us know all of your thoughts in the Comments below! We always appreciate your feedback.
AllOutdoor's coverage of SHOT Show 2023 is proudly sponsored by 5.11 Tactical. Click HERE to check out their new products.