[SHOT 2023] New Cooler on the Block: Rugged Road 85 V2
Eugene L. 01.19.23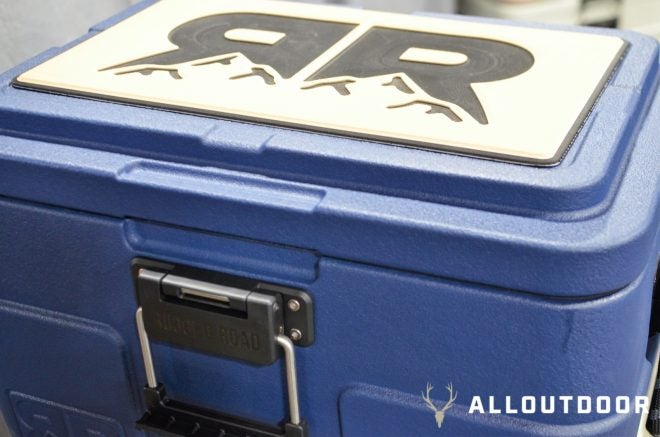 There is a new cooler on the block that is unlike any of the other high-performance coolers you may have seen over the years. The fine folks at Rugged Road Outdoors have brought out their newest model of ultralight high-performance coolers to the market at SHOT Show 2023, the brand new Rugged Road 85 V2 cooler. While on the outside it may just look like one of the many rotomolded coolers you've seen come out over the past decade, if you pick one up you can really tell how different they actually are from everything else on the market. While it is about the same size as a 65-75qt rotomolded cooler it is about half the weight of one. The Rugged Road 85 comes in at only 17 lbs for an 85-can cooler, versus 34 lbs and 36 lbs pounds for the other guys.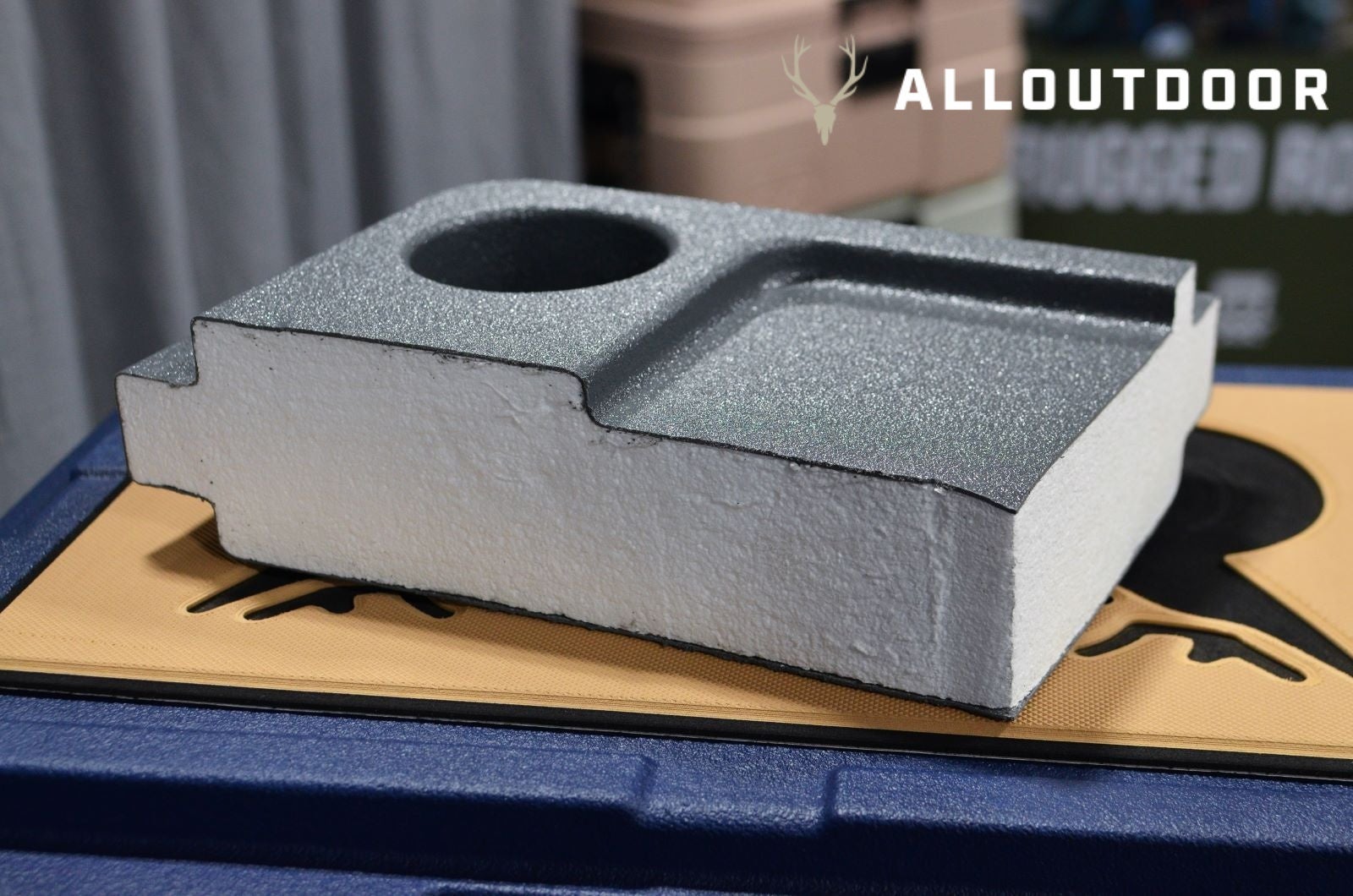 This is due to their completely different way of building their coolers. Instead of rotomolding their coolers then filling the shells with foam. Rugged Road starts with their Fridgite high-density foam core then does an additive Rigorite coating. This makes a blast-resistant coating that is incredibly strong while still staying light and thin.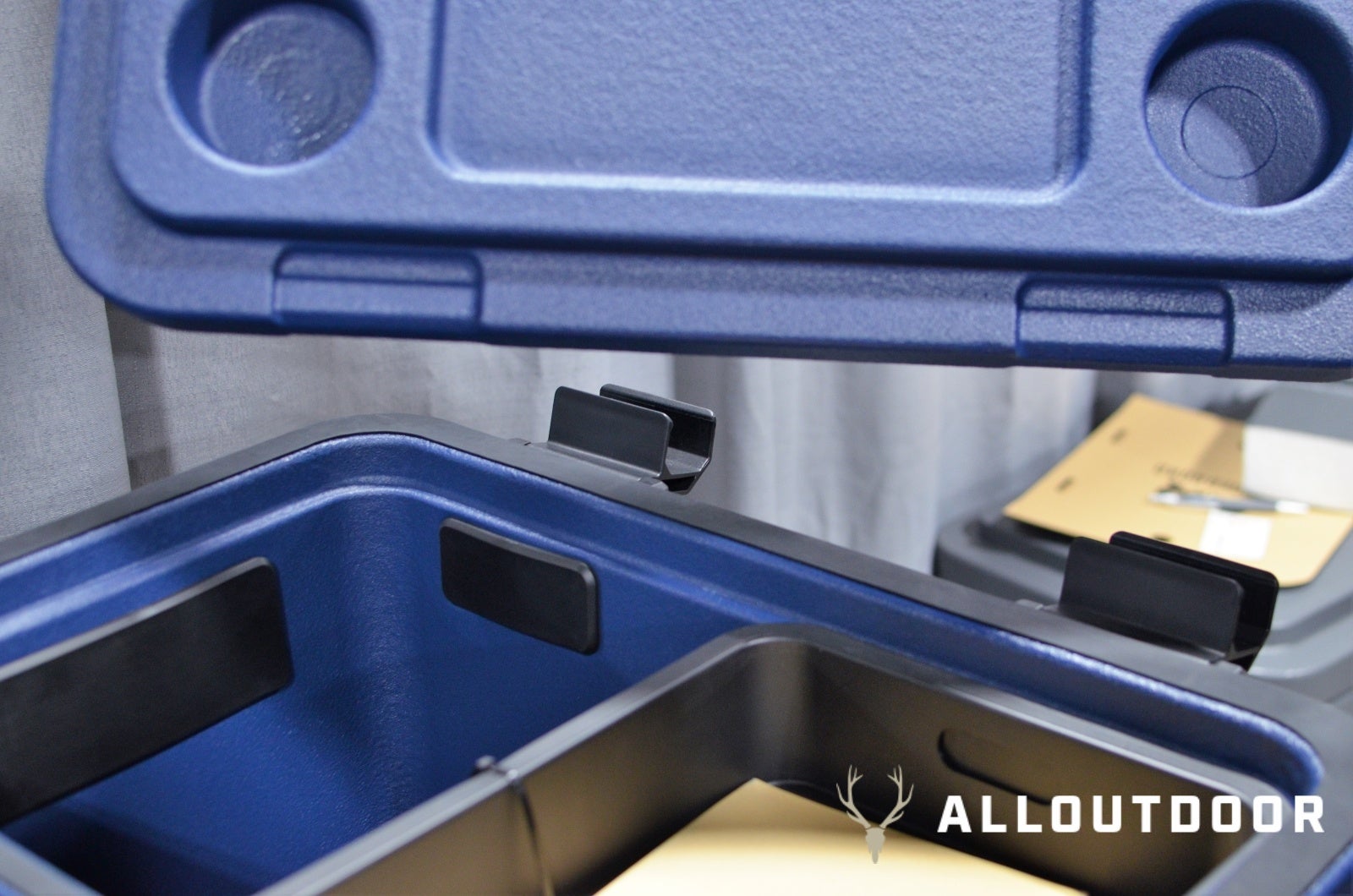 Another completely new feature you will not find on other coolers is the new Kick flip lid, a removable and reversible lid. This cooler can be removed for ease of access, cleaning, or just tipping the cooler over to drain some water quickly. The hinges are friction fit to the lid and through mounted through both sides of the shell so no risk of popping the hinges or handles out of the cooler. The folks at Rugged Rigid are so confident in their product that all of the V2 coolers will come with a lifetime warranty. So if your hinges stop retaining the lid or anything else happens talk to them and they will make it right for you.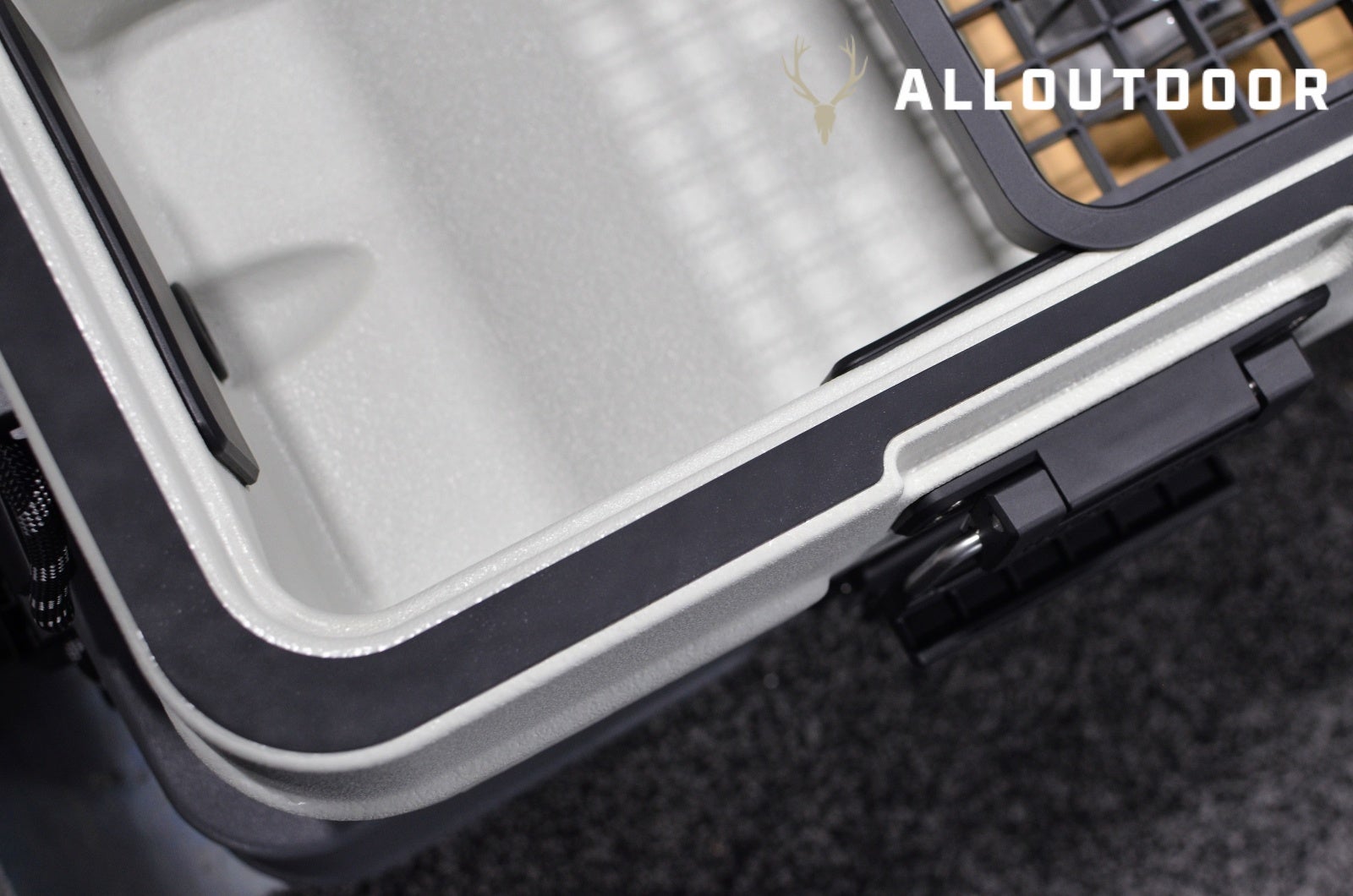 Besides those features, the Rugged Road 85 V2 has a wide flat rubber gasket for sealing tight, a built-in drain plug, and strap slots on both sides of the cooler for securing it on the move. All the Rugged Road hard coolers feature their "Heads-Up" Floatability which keeps them upright in the water. The feet of the cooler are sprayed using a rubberized blend of the cooler shell so no chance of them ever tearing off. All coolers ship with a movable divider, cooler basket, and a water bottle.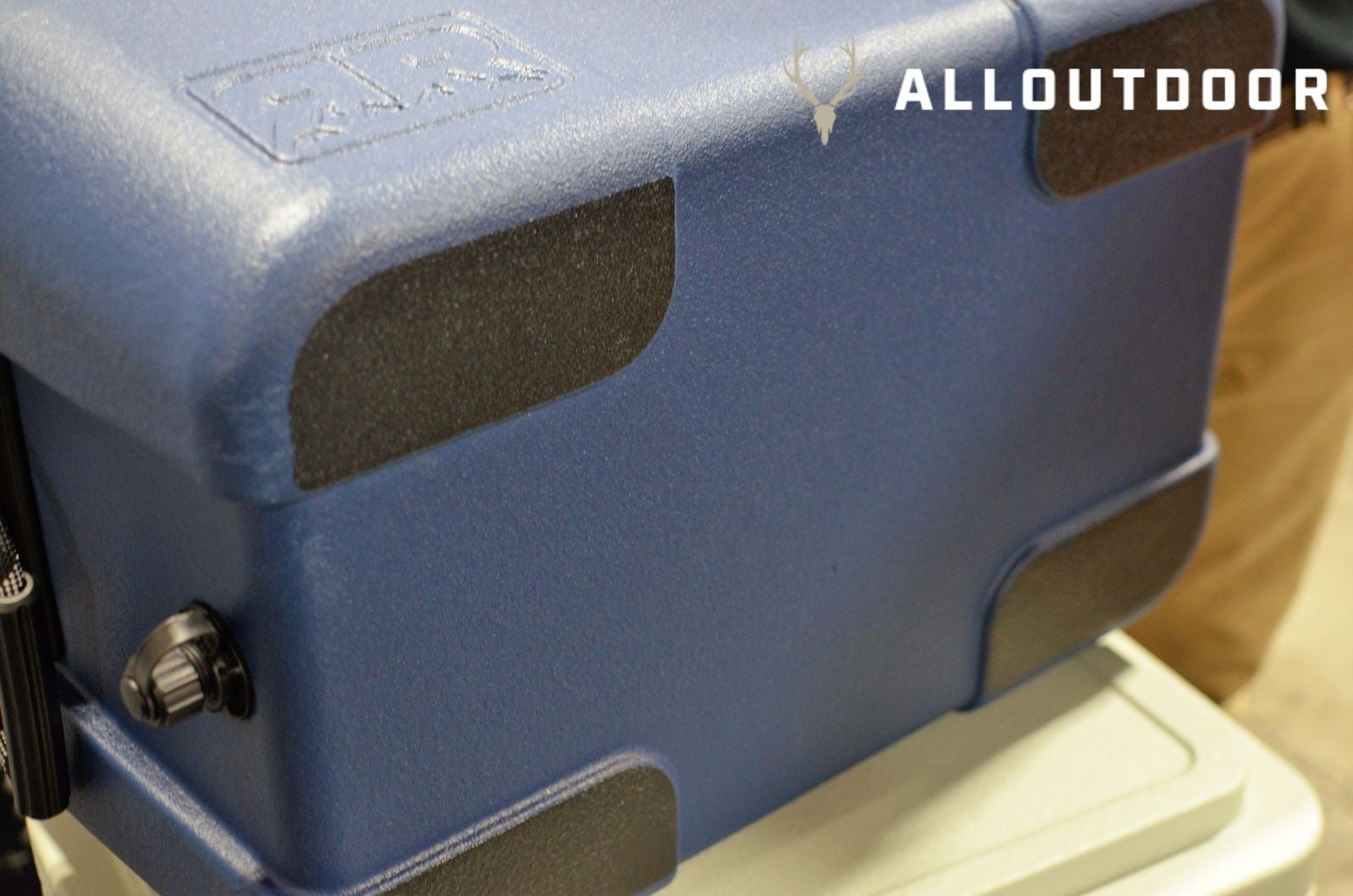 [SHOT 2023] New Cooler on the Block: Rugged Road 85 V2
Patented Titan Shell™ Construction

Rigorite – Blast Resistant Coating
Fridgite- 

High-density ice-retaining core

Kick Flip Lid – Detachable/Reversible Lid
Empty Weight: 17lbs
Total Can Capacity: 85 Cans
Warranty: Lifetime
Floats Upright
External Dimensions: 32.4″ Width 17.6″ Depth 17″ Height
7-day Ice Retention
MSRP: $399.99
Available Now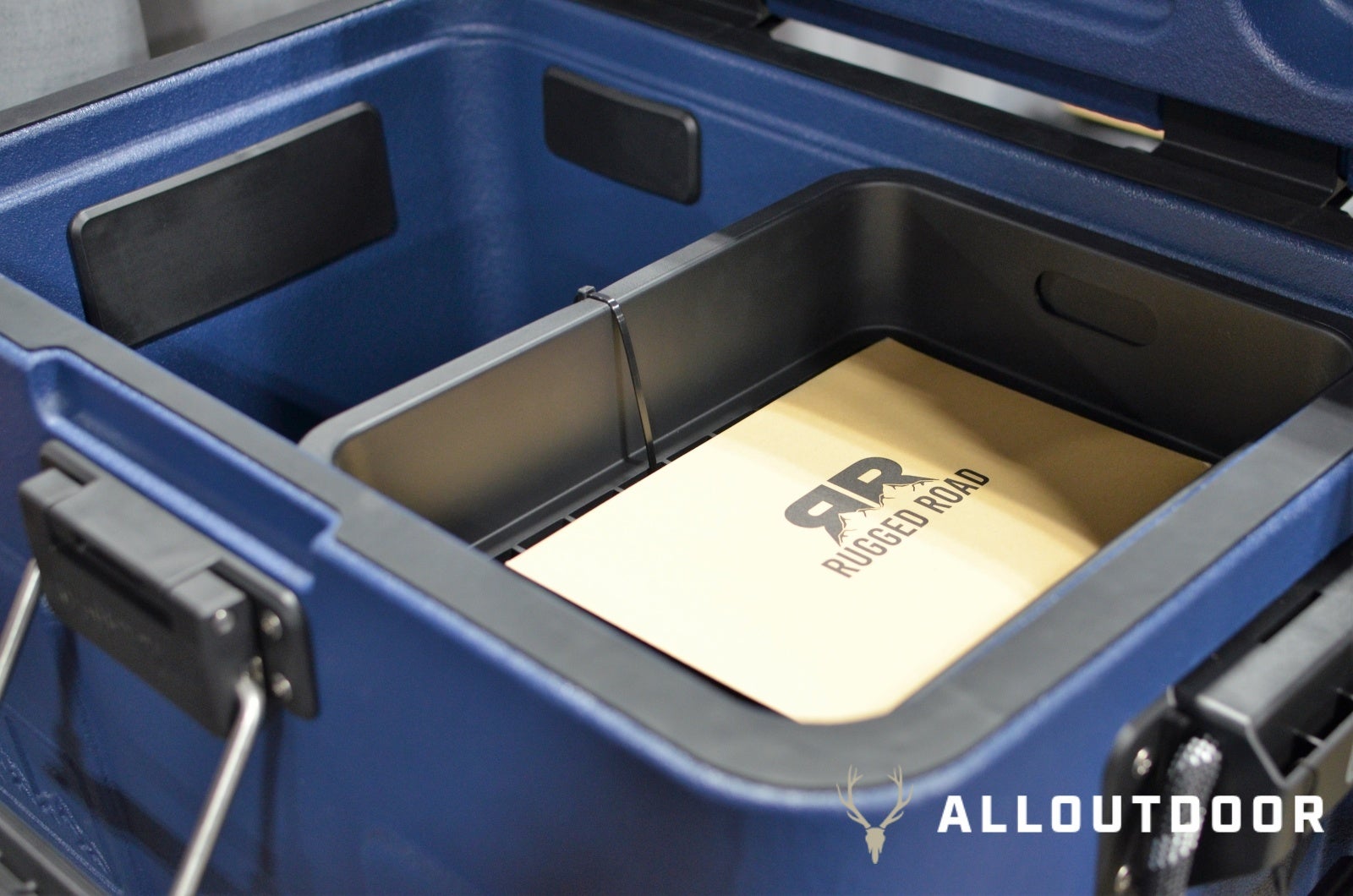 Special thanks to the Rugged Road staff here at SHOT Show 2023, and stick around for more SHOT Show content. Also, and as always, let us know all of your thoughts in the Comments below! We always appreciate your feedback.
AllOutdoor's coverage of SHOT Show 2023 is proudly sponsored by 5.11 Tactical. Click HERE to check out their new products.