[SHOT 2023] NEW from Pulsar Thermion Duo & Merger LRF XL50
Eugene L. 01.24.23

Pulsar NV has a couple of new thermal options coming to the market this year. First off with their new Thermion Duo Thermal Scopes. They are releasing two models, the Pulsar Thermion Duo DXP50 and the Pulsar Thermion Duo DXP55. This is Pulsar's first multispectral hunting riflescope. These thermal scopes are capable of a picture in picture mode, wherein a smaller screen with the digital image view of the riflescope is played over the thermal image view. This feature can be switched back and forth to the end user's preference. These scopes are capable of up to 2000 yards of thermal detection and can record video and photos.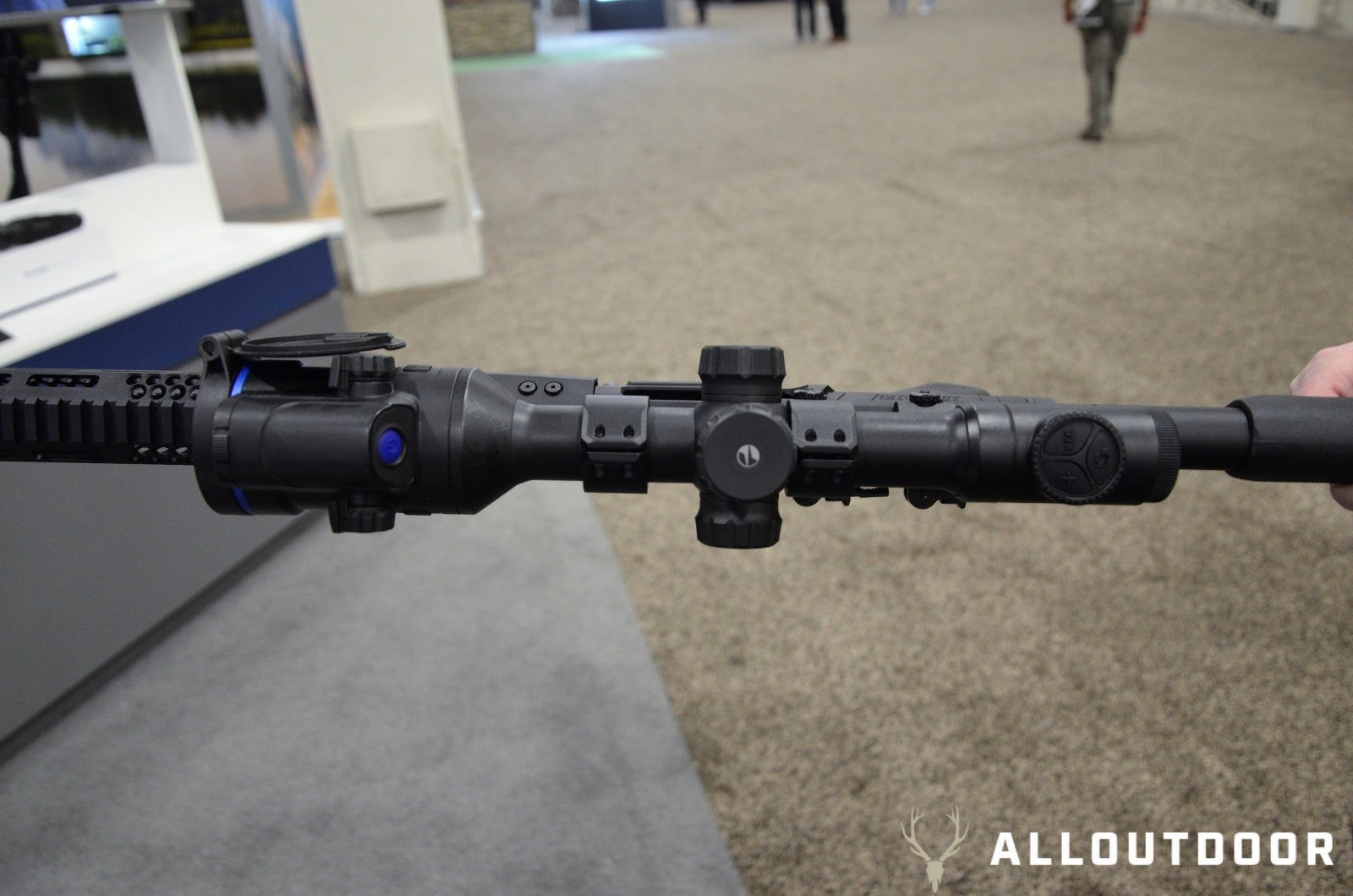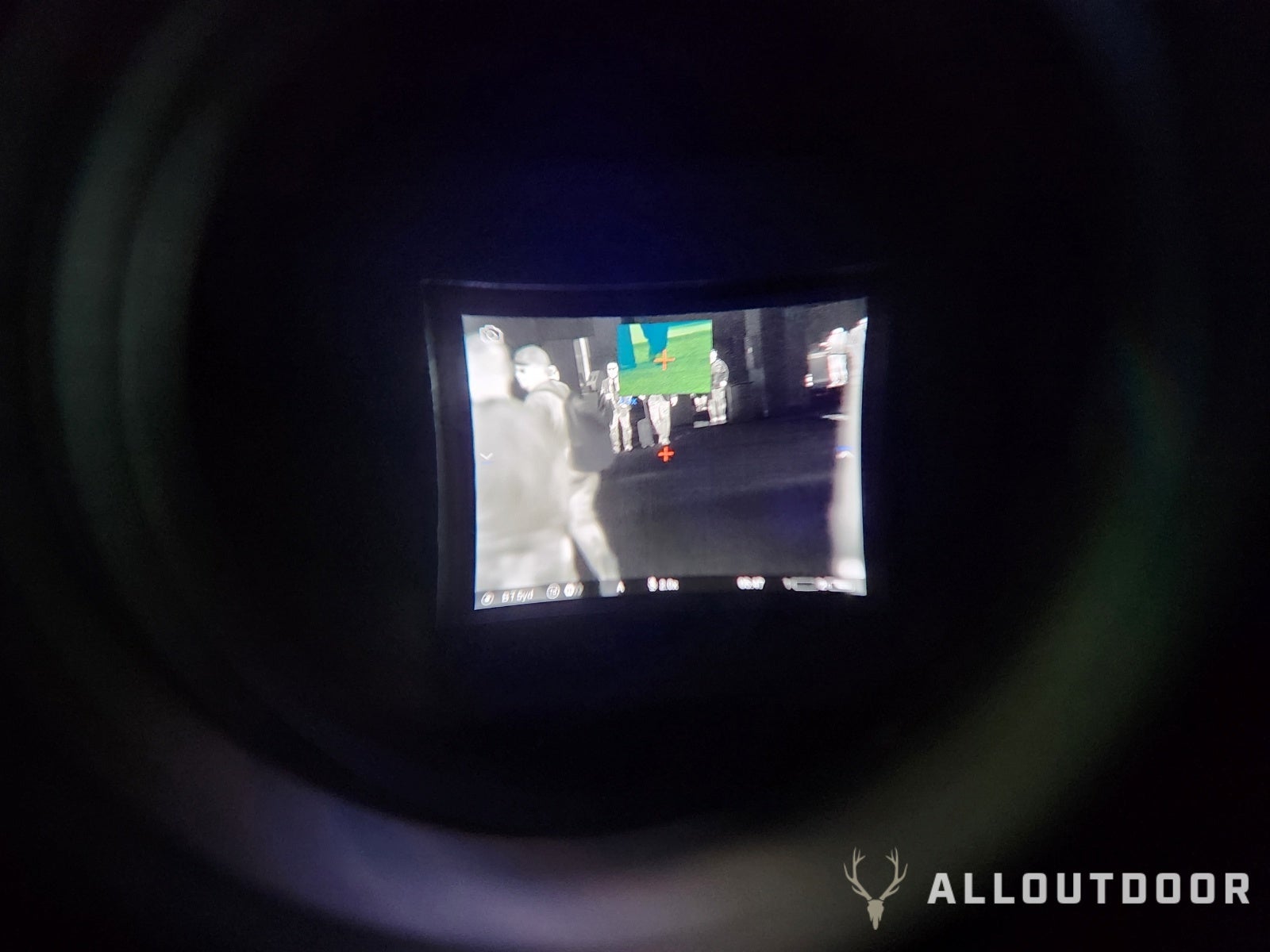 Pulsar Thermion Duo DXP50/DXP55
Thermal Sensor, Resolution – 640×480 @17/<25
Thermal Channel Obj Lens – F50/1.0
Digital Sensor Type / Resolution – CMOS FHD / 3840×2160
Magnification – 2-16, 2-16/4-32
Display Type – AMOLED HD 1024×768
Thermal Detection Range – 1968yds
Operation Time on Single Charge – Up to 6 hrs
Dimensions – 16.54×3.07×3.29in
Weight – 33.86oz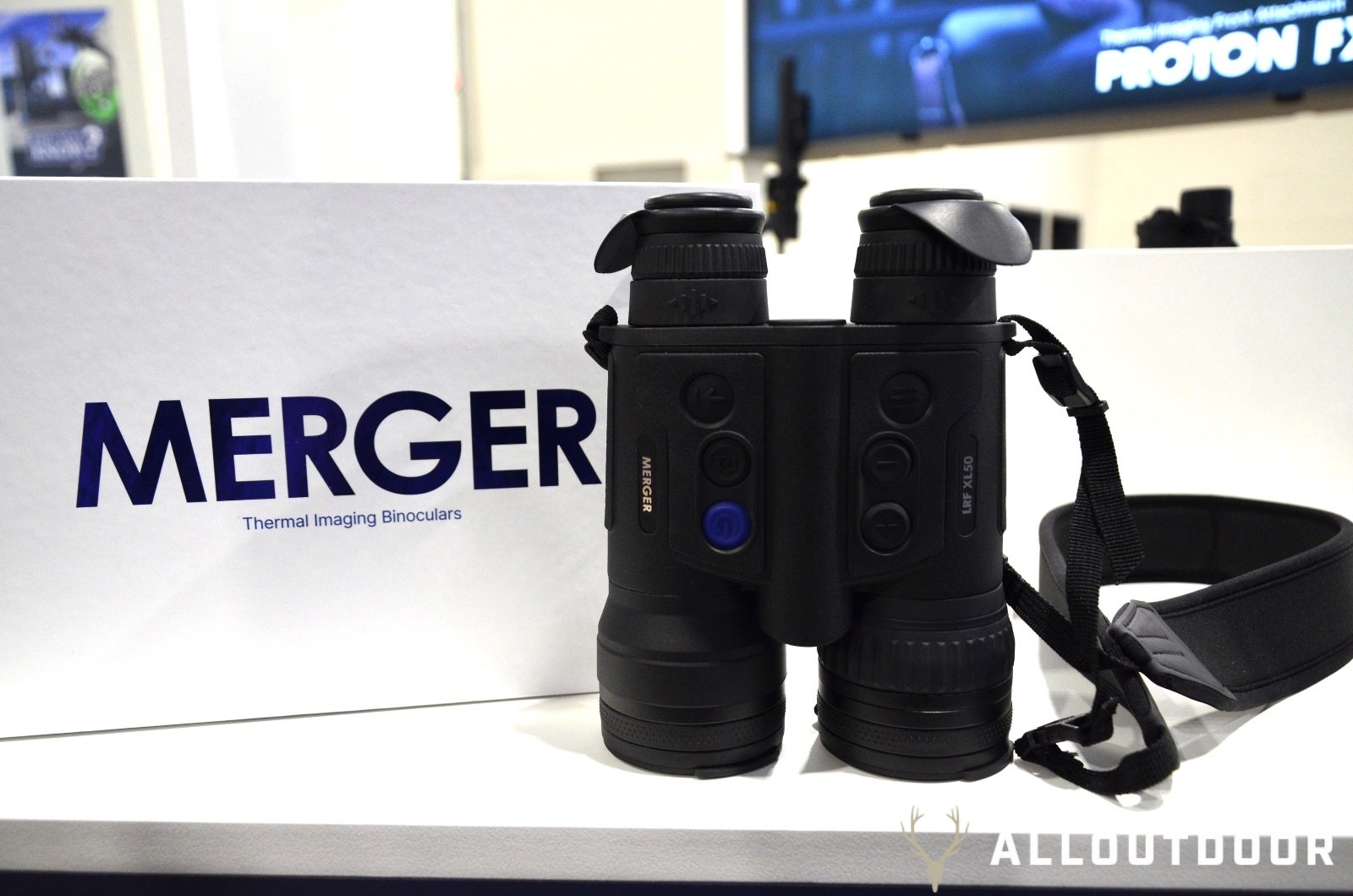 Pulsar's second new offering for SHOT Show 2023 is their new Merger LRF XL50 Thermal binocular with a laser rangefinder. They are capable of detecting a 6ft object in complete darkness from up to 2500 yards away. The laser rangefinder is capable of precise range measurements up to 1000 yards away. These new thermal binoculars have a magnification range of 2.5-20x with a FOV of 14 degrees. While the pricing hasn't been confirmed on these binoculars they say to expect them to be a little higher than the current Pulsar Merger Binos. For availability they are shooting for end of quarter 2 of this year but at the latest beginning of Quarter 3.
Pulsar Merger LRF XL50
Release: TBA Hopefully end of Q2, beginning of Q3
Price: TBA
Expecting Pricing a little higher than the current Pulsar Merger.
Resolution – HD 1024 x 768
Display Type – AMOLED 1024 x 768
Objective Lens – F50 / 1.0
Magnification – 2.5 – 20x
Range of Detection – 2500yds
Integrated Laser Rangefinder – Up to 1000 yds
Field of View – 14 x 10.5
Dimensions – 7.75 x 5.51 x 2.83in
Weight – 31.7oz
[SHOT 2023] NEW from Pulsar Thermion Duo & Merger LRF XL50
Special thanks to the Pulsar staff here at SHOT Show 2023, and stick around for more SHOT Show content. Also, and as always, let us know all of your thoughts in the Comments below! We always appreciate your feedback.
AllOutdoor's coverage of SHOT Show 2023 is proudly sponsored by 5.11 Tactical. Click HERE to check out their new products.