Under Armour Announces Partnership with The Tactical Games (TTG)
Adam Scepaniak 01.25.23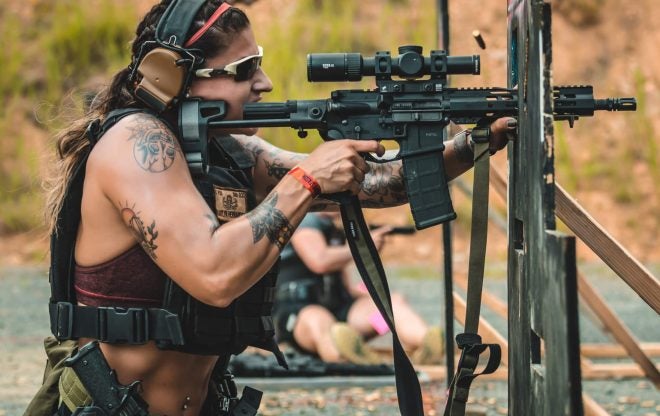 For those who are in the know, The Tactical Games (TTG) have quickly become the premier competitive event to flex your shooting prowess and fitness. The Tactical Games combines technical shooting with high-intensity interval training to make it one of the gnarliest competitions that is on a fast rise to popularity among shooters and gym-goers alike. Now, The Tactical Games has announced that Under Amour will be the 2023 title sponsor for all of their events.
Fitness Coverage on AllOutdoor

For those who are interested, you can get in the game as either an individual, teams, and female-only events as well. TTG continues to develop new and exciting ways to extend their reach in the shooting and athletic space. TTG melds some elements that are reminiscent of CrossFit with rope climbs while other implements come directly from the shooting community like tank traps deployed as barricades. Overall, with Under Armour coming into the fold, this partnership with TTG will help improve its Under Armour's Tactical line awareness, help shape future product development, and connect Under Armour with local end-users in each of the communities where the events are held.
"I am very excited to partner with The Tactical Games for 2023 and beyond. Under Armour shares common goals with TTG in that both parties are centered on human performance and the focused performer."  – Christopher Cook Sr., Under Armour National Sales Manager.

"We welcome Under Armour as the title sponsor of The Tactical Games. With their strategic goals and the recent expansion of their tactical line, Under Armour is the ultimate partner as we continue to grow TTG and its community." – Nick Thayer, The Tactical Games President.
If you have never competed in The Tactical Games before do not be intimidated. Many of the competitors you meet there would love to share their knowledge of this growing sport and see more people participate. While you might be pushed to perform difficult tasks, you will come out the other side all the better for it. As always, let us know all of your thoughts in the Comments below! We always appreciate your feedback.