The secret of Little Badger's popularity
Oleg Volk 06.19.13


Everyone who has seen the Chiappa Little Badger said the same thing: "It's so cute!" The appeal of this tiny survival rifle is mainly in the ability to customize it to fit the owner. Four Picatinny rails and a threaded muzzle mean that optics, suppressors, grips, lights, lasers and bipods can all be fitted at will. The rail behind the trigger guard is more narrow than the Picatinny standard. Later this summer, a combination grip/cleaning kit holder will be available to fit on it. Little Badger is very robust, with a simple break action, all-metal construction (other than the buttplate) and protected sights.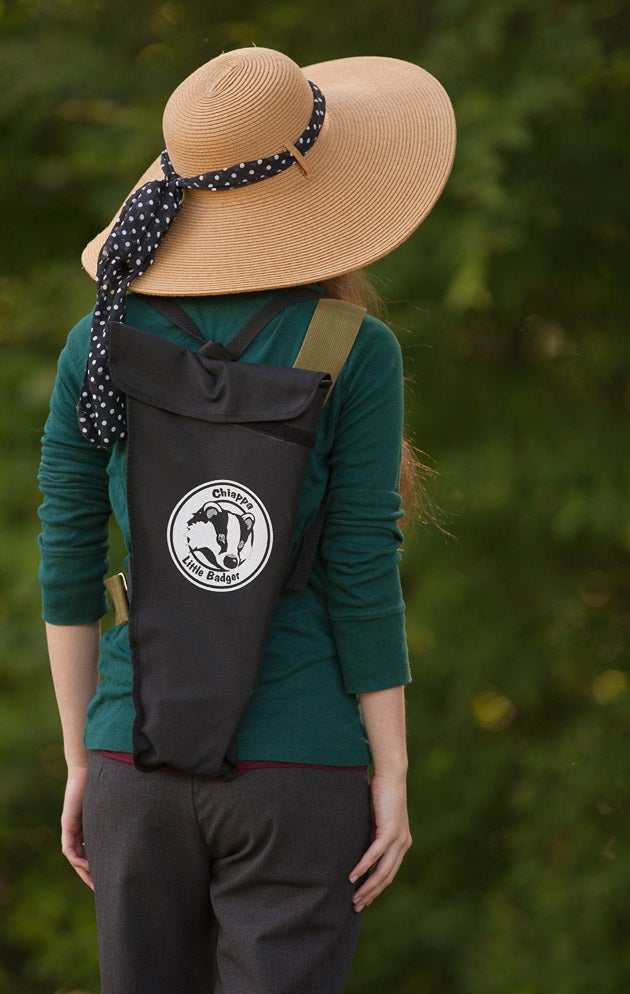 The rifle folds to fit a compact bag (included). Because it folds to about 30 degree V shape, none of the optics, lights or other attachments have to be removed for storage. Folded, the rifle is only 16.5″ long.The bag itself doesn't look much like a gun case, which can be an advantage.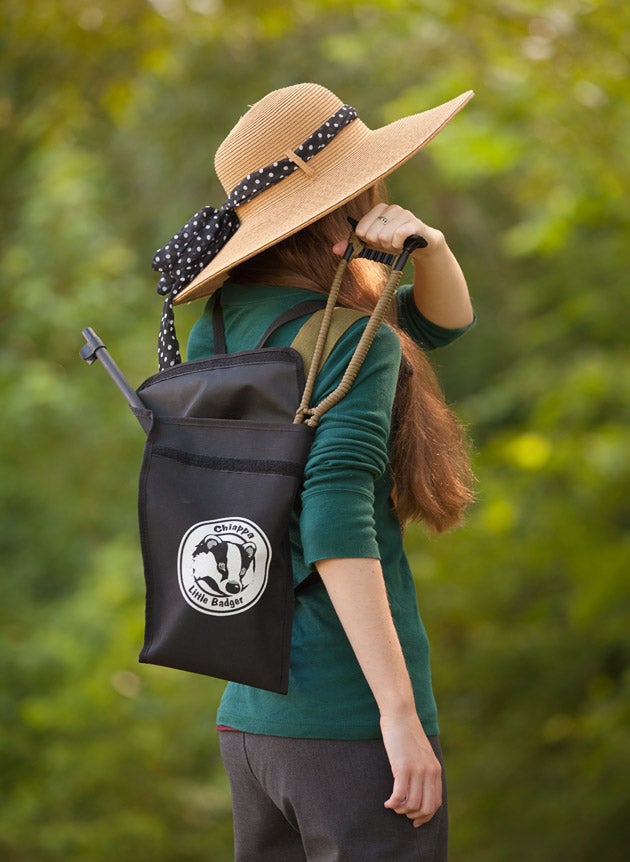 It can be deployed quickly and easily.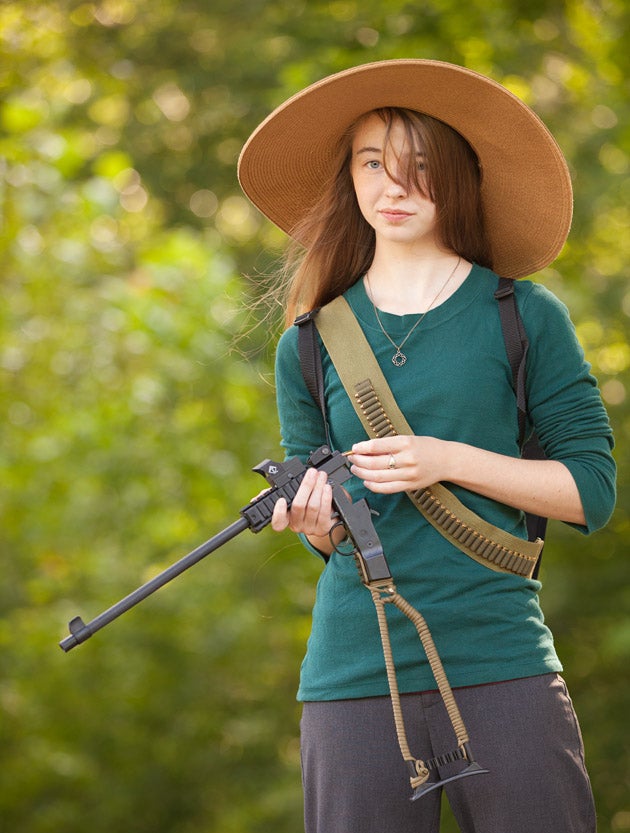 The same lever in front of the trigger guard opens the action for either loading or folding. Ten cartridges may be stored on its stock, ready to hand.
The sights are identical to M2 carbine, with the marked ranges corresponding to 25, 50 and 75 yards. The sights were a bit low for me, though usable. My preference is for a small red dot sight, while others prefer magnified optics for accuracy. For a rifle used primarily for hunting small game, accuracy is important and this is precisely where the Little Badger shines. It has a fairly heavy barrel and a good trigger, so the range results aren't very surprising. Ron Norton tested this rifle with a sound suppressor and GripPod and reported:
With Factory sight 1 click up from bottom position, the rifle shot to point of aim at 25 yards.  With a bench rest we averaged ½" – 1" groups with a variety of ammo.  With a scope we had a best group of 3/8" using Federal Target .22

At 50 yards with open sights we easily maintained "a minute of squirrel", 1.5" -2" with all ammo tested.  With and without suppressor.

Long range testing with Grip pod and AWO suppressor, we were easily tipping 1 ½" Chicken steel silhouettes at 125 yards suppressed using CCI Standard velocity ammo and Federal Target. With bulk pack "variety ammo", chickens were quite the challenge, however the 6" Ram targets were no problem.

Note: with the suppressor, the report from the bullet striking the steel @125 yards louder at our shooting point than the report of the rifle using standard velocity.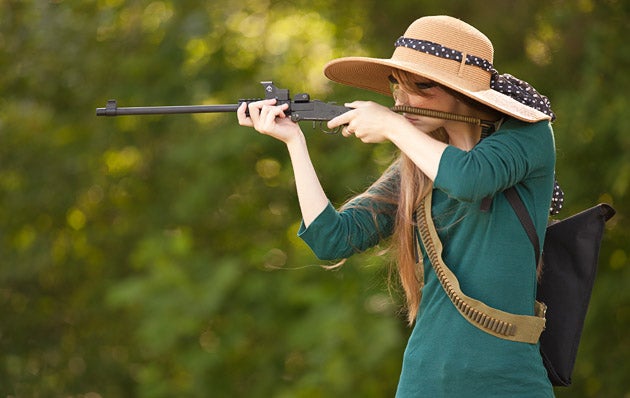 Despite the formidable barrel, the rifle weighs only 3.5lbs.The light weight, good balance and compact size make this an excellent choice for teen shooters. The action and all controls are completely ambidextrous, so it works equally well for left and right handed people.
The use of a red dot makes possible snapshooting with both eyes open. It also works well with scopes, especially the compact prismatic types. Little Badger is simple, slightly unconventional and effective — what's not to like?