MSR's large tent for family camping
Jon Stokes 07.08.13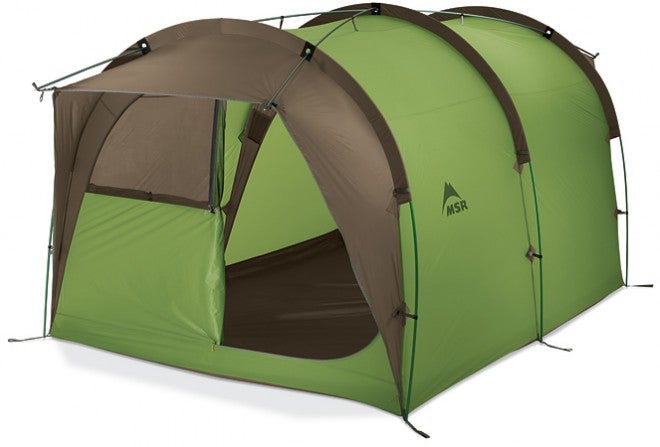 I've got a decent-sized family (a wife and three kis, plus a dog), so I'm always on the lookout for a good, large tent for camping and such. Right now, I'm using the eight-man Cabela's Alaskan Guide tent, which has been fantastic so far but I've never slept more than three in it at one time. I also fee like shape of dome tents is a little less than ideal for packing in large numbers of people, with gear.
So I read with interest this review of the MSR Backcountry Barn over at SurvivalCache.com. This is a good-looking, five-man tent that looks like it will actually sleep five people. (Usually, you take the number of people at tent is rated for and cut that in half to get the number of people who will fit comfortably.)
The unit is an MSR, so it's quality, but it definitely has its drawbacks. The reviewer says it's a bit difficult to set up, and, worst of all, it lacks a floor. Still, if you're in the market for a large tent, it looks worth checking out.
If any of you have experience with this tent, or have other large tent recommendations, I'd love to hear from you in the comments.

SHOP NOW