We all have an understanding of value when it comes to dollars and cents.  Cheaper things that perform just as well as more expensive things are a good value.  But what I have learned over two years of reviewing gear is that good design can also provide you with good value just as easily as a lower price can.  Finding these things is about understanding costs in a broader sense than just money.  Costs can also be found in carry weight, performance, and ease of use. Broadening your view of costs can allow you to find value even when there are no differences in dollars.
Let me give you an example, striking out the names for illustration purposes.  Suppose you're looking for a medium sized, medium- to heavy-duty folder (understanding that "heavy duty" for folders is something like light to medium duty for fixed blades).  Suppose that you have a budget of roughly $85.  Finally, suppose that you have decided that you want a knife you can open with a thumb hole.  Here are two examples that meet all of those criteria with their specs:
Run through the list of differences.  One stands out.  See it?  The weight.  It's a huge difference, like 1/4 better on Knife #1 than Knife #2.  Essentially, Knife #1 is exactly the same as Knife #2, but a little cheaper and a lot lighter.Have you guessed which knife is which?  Blade #1 is the Manix2 LW from Spyderco.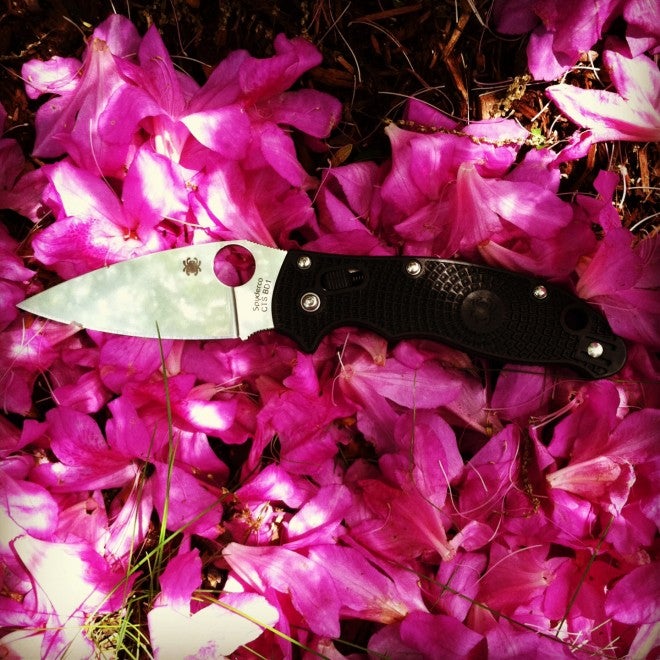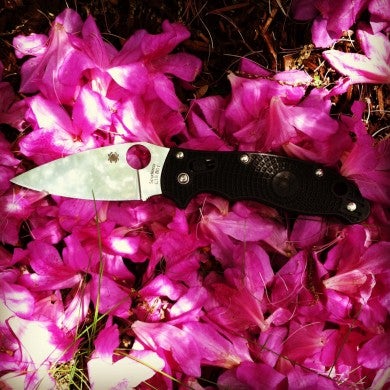 Blade #2 is the full-sized Griptillian 550HG from Benchmade.  Both are great blades, though I think one is clearly better than the other.  Additionally, these two blades are a perfect example of finding value in areas other than dollars.  One note: Spyderco lists the Manix2 LW's weight as 3 ounces, but my personal measurements have repeatedly found it to weigh 2.92 ounces.  Just like Spyderco to undersell its specs.If you look at what you get, these knives are very similar in a lot of ways.  The price is so close that it is possible you'll find them for sale at the same price somewhere on the internet.  The blade length, opening method, steel, lock, and handle materials are all the same or roughly comparable (BD-1 does slightly better on TCC testing than 154CM).  Going down the list of differences only the weight really sticks out.  There is almost an entire ounce difference between the Manix2 LW and the Griptillian.  An ounce might not seem like a lot, but when you're dealing in less than four ounces total its a huge deal.  Put another way, the Griptillian weighs almost 25% more than the Manix2 LW.There are three design features that make the Manix2 LW the featherweight: 1) the lack of liners; 2) the co-polymer handle; and 3) the wire clip.  Each of these are choices that Spyderco made. The regular Manix2 has full stainless steel liners (compared to the Griptillian's partial liners), but in order to save weight, they dropped them entirely for the LW edition. (There is a small steel plate over the ball bearing lock that helps stop the blade and prevents the ball bearing from escaping through the top of the knife when under pressure). Then, instead of using the normal handle materials available, Spyderco opted for a co-polymer, something like the materials found in Glock handguns.  Its strength-to-weight ratio helps compensate for the lack liners without adding bulk. Finally, Spyderco dropped their normal spoon clip in favor of the lighter (marginally so) wire clip.  Each design choice made a difference and in the end you get equal performance for a lower cost in terms of ounces.  It is possible that the FRCP handle might be less strong than the metal/noryl combination on the Griptillian, but the difference is small.  There are very few tasks that you should be doing with a folder where that difference will matter, which means that the difference is not really there.  The Manix2 LW's performance very similarly to the Griptillian, but it "costs" less weight. It is, in my opinion, a better knife and a better value, too.There are examples like this in other kinds of gear.  For example, Tom Bihn uses delrin connectors on his briefcase called the Cadet, seen here: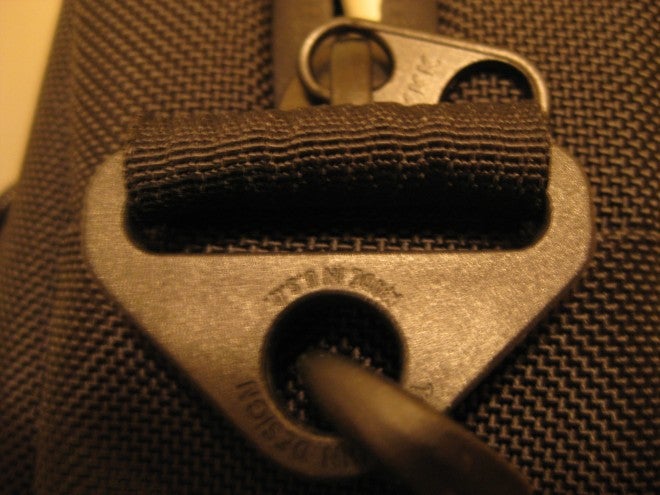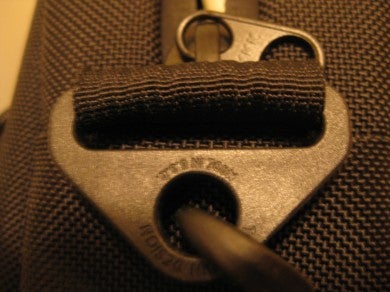 This piece, which attaches the briefcase to the shoulder strap, is perhaps the load bearing piece for the entire bag; so the choice of delrin, a plastic, for this job might seem crazy, especially in a market where Saddleback brags about its 100 year warranty and has metal pieces that withstand croc attacks.  But Bihn is, if nothing else, a master of design.  Delrin is plenty strong for this application.  It may not hold a literal ton, but it will never fail in normal use.  Plus it is much, much lighter.  I would also imagine that it is cheaper as well. There's actually is a third advantage delrin, one that I was not aware of until I carried my Bihn Cadet for a year–delrin, unlike metal, is pretty quiet.  Sneaking in to a meeting five minutes late with enough metal on my bag to make a 1000 rounds of ammunition is not exactly discrete.  With delrin connectors though, it is not hard to do at all.  This is a perfect example of value through design choices.When I review gear I'm always looking for these design cost savings.  This is why all of my reviews of knives and lights include ratios or spec calculations.  For knives I look at blade-to-handle and blade-to-weight ratios. This is shorthand for two design cost savings.  A good blade-to-handle ratio means the design doesn't take up a lot of space in your pocket, but still offers you plenty of blade.  A good blade-to-weight, as in the case of Manix2 LW, offers you plenty of blade for less weight. I do the same thing for flashlights, looking at lumens-to-weight and total lumens output (lumens x runtime).  These ratios or calculations, while not the end-all and be-all, are excellent ways to find value in a design, and they pick up things that merely analyzing the price tag will miss. In the end, we all like good value, but sometimes "value" involves something other than money. Paying attention to good design and the specs of gear and help you uncover these hidden values.
| | | | |
| --- | --- | --- | --- |
| | Knife #1 | Knife #2 | Differences |
| Street Price | $80 | ~$85 | 5.9% |
| Opening | Thumb hole | Thumb hole | None |
| Blade length | 3.37″ | 3.45″ | 2.4% |
| Weight | 2.92oz | 3.76oz | 22.4% |
| Steel (hardness) | BD-1 (50-60 HRc) | 154CM (58-61 HRC) | Possibly as high as 2% |
| Lock type | Ball bearing | Axis | Roughly none |
| Handle | Fiber-reinforced co-polymer | Noryl GTX | Roughly none |
SHOP NOW