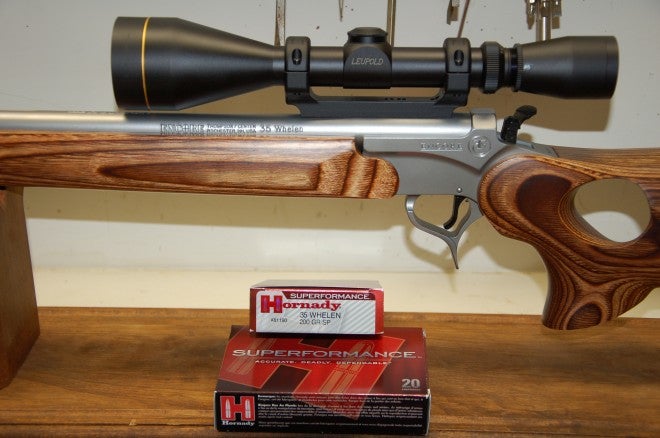 What makes riflescope optics good? Quality construction out of premium materials, sealed and waterproofed, precision ground lenses, multiple coated lenses, accurate adjustment features that hold, durable exterior finishes, reliability, repeatable accuracy, and functional longevity. If you get all that, it's a good start. Buying strong brand name recognition and a reputation earned after years in the marketplace is smart, too.
I have always recommended buying the best scope for a deer rifle that one could afford. If you cannot afford to buy a reasonably good scope, then don't buy one at all and save up your money. I saw an ad the other day for a 3x9x40 rather standard spec scope for $49. Now, be honest. Do you really think that would be a decent scope to own and expect to last?
With a good glass, the visual observation of the target is precisely clear all the way out to the edges of the lenses, including eyepiece and the front objective lens. A good scope has a good eye focus adjustment as well, so the user can fine tune the clarity to their own eyes with or without eyeglasses or contacts. The crosshairs must also be sharp.
A scope for a rifle should match what the rifle was designed to achieve. If you shoot a premium made rifle in a cartridge chambering capable of accurately hitting a game animal out beyond 300 yards, then you should have a scope capable of pinpointing that bullet on the target at those ranges.
Likewise, if you shoot a basic lever action deer rifle say in 30-30 with a reasonable expectation of an accurate hit out to 100 yards or a bit more, then you don't need a $1000 scope. This may seem like common sense until you hunt around as many deer hunters as I have over the past 40 years.
The universal gold standard for a pretty basic deer riflescope is the 3x9x40mm. This means it's a variable powered scope from 3 power magnification up to 9 times magnification with the turn of a power turret on the eyepiece end of the scope. The 40mm is the size of the objective lens on the front end of the scope. For all intents and purposes, this arrangement will satisfy probably 90 percent of hunting situations.
The other ten percent of the equation can be filled by opting for the same power scope with a 50mm objective. This larger front lens in a high quality scope with coated lenses can offer an additional 15 minutes of optical clarity under low light hunting conditions like dawn and dusk.
Many other options exist, like fixed-power scopes that offer just one power level, like a 4x or a 6x. Other variable scopes could be 3.5 x 10, 4×12, 6×18 or other combinations of power settings. Some smaller scopes have objective lenses less than 40mm, but are limiting.
Other features include exterior finishes in black gloss, black matte, and silver to match rifles made of stainless steel. Some scope companies are now making scopes in muted earth tones to reflect a military look. In all, finish is a matter of personal preference. The black matte is the most popular, with the thinking that it won't adversely reflect light.
Scopes come in an array of crosshair types, from a thin line to duplex, which is a thicker crosshair with thinner lines in the center. There are posts in the view, range finding crosshairs, ballistic compensation crosshairs, and many others. The standard duplex is the most often found on a deer rifle scope.
Buying a scope for a deer rifle maybe should not be as simple as walking into a store and choosing the first scope the sales person offers up. Buyers should do a little research before they shop. Match the optics to the rifle and buy the highest quality scope you can afford. Get it mounted right in solid mounts and rings, have it boresighted, but then actually shoot it live on a range until it hits the mark you want.