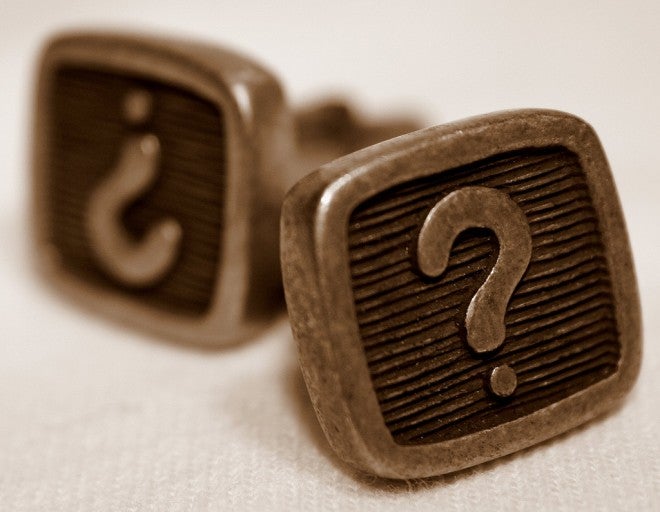 If you write a gear website for long enough, you see a pattern in the emails you get.  There are the people asking you to review stuff, companies shilling things, and questions about what to buy.  After looking through a stack of emails, I thought it might be informative to look through the most frequently asked questions and provide some answers.  Think of this article as a preemptive strike.
"Can you recommend a knife under $50?"
$50 is the number I am most frequently asked about, but that random, nice round number causes problems.  Why?  Weirdly, the three very best knives mid-priced EDC knives, the Benchmade Mini Grip 555hg, the Spyderco Dragonfly II in FRN, and the Spyderco Delica all cost slightly more, even at street prices, than $50 (roughly $70, $55, and $60).
Under $50, my recommendation for general EDC purposes would be either the Kershaw Skyline (around $40) or the CRKT Drifter with G10 handles (around $22).  I could also be persuaded that the previously reviewed SOG Aegis Mini (around $46) belongs on that list, if for no other reason than its light weight and simple blade shape (I still hate the SAT assisted opener though).
If forced to come down on one blade under $50, I would recommend the Skyline.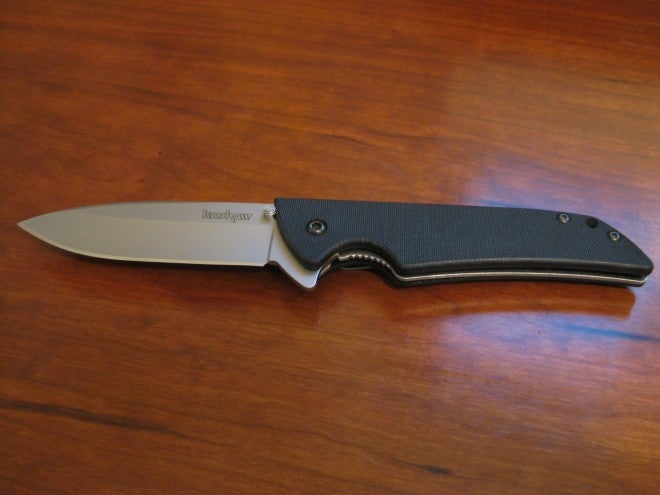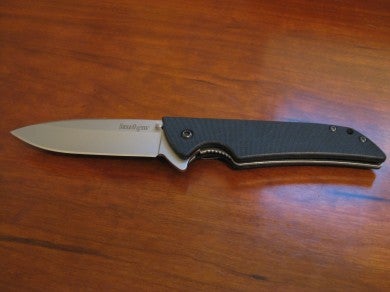 It is light, with a great opening method (though the flipper does require something of a wrist  flick), and a very good steel, 14C28N.  If the price range is increased to $100, the answer is the Spyderco Dragonfly II in ZDP-189 with FRN handles, followed by the Benchmade Mini Grip 555hg.  The AG Russell Skorpion is another good choice, but its steel, 8Cr13MoV, is decidedly below par for its $67 price tag.
"Can you recommend a light under $50?"
Again, the price range causes problems.  If I had to carry only one light, it might be a selector ring light, if for no other reason than they have the simplest UI on the planet.  Unfortunately, all of them are more than $50.  My current favorite 1xCR123a light, the Sunwayman M11R ($71), is just out of this price range, as is another selector ring only light, the JetBeam RT 01 ($83).  The Steve Ku Quantum D2 is also out of this range, coming in around $80.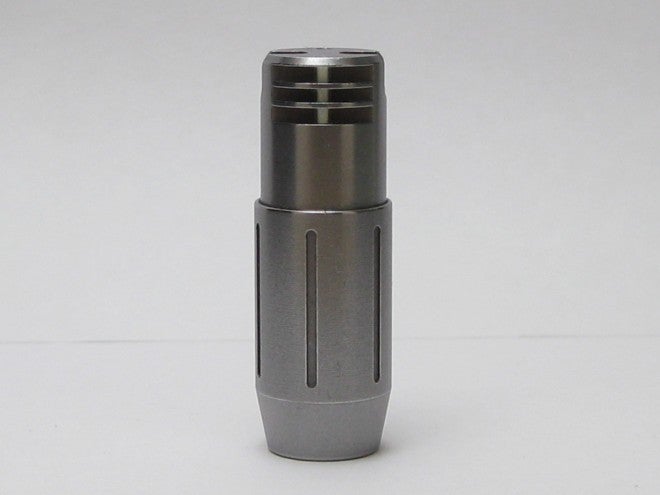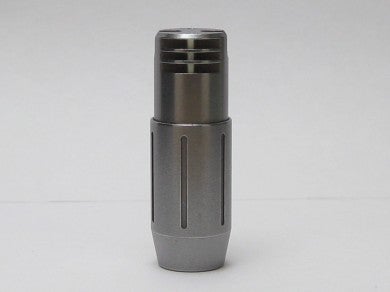 The Peak Eiger is EXACTLY $50 from Peak, and is a wonder of technology.  You can even score the Hi CRI emitter for that price.  I also really like the Olight S10 Baton (which I have yet to review), and it can be had for around $40.  Finally, I love, love love the Lumapower Incendio, the latest version of which can be be had for $50 street.
All three of these options are excellent EDC options, but the versatility of the Eiger, with multiple body tubes (for different sized batteries), connection options, and battery chemistries makes it my #1 choice under $50.  If I could expand the price range to $100, the fight becomes closer as the Sunwayman M11R is truly awesome, but I'd probably still take the Eiger.  It is an amazing, super great light.
"Why do you hate [insert the emailer's favorite piece of gear]?"
I generally don't hate gear companies, though the number of recalls have been definitely made me suspicious of Gerber. I also don't really hate individual pieces of gear, but I have been disappointed.  Perhaps the most telling example of this, and certainly the one that generated the most feedback, was my review of the Kershaw Cryo.  My review happens to be the #1 ranked review on Google for the Cryo right now, and that means whenever someone that is looking at the knife or bought the knife googles it, my review comes up.  There are dozens of flame comments posted, all of which I left up so folks can see both sides of the debate. I even did a re-review (which resulted in a very small increase in score).  But the fact remains–the Cryo is a woefully underperforming knife when compared to the competition, it is much less than the hype had led me to believe it was, and, in a vacuum, it is not a solid performer.
Those three things are probably the #1 reason I dislike a piece of gear.  The Cryo is simply worse than the Zing SS, another knife from Kershaw, in the same price range, with the same materials.  It is heavier, with a handle that is the same size, but a significantly smaller blade.  The Zing has a nice handle shape and the Cryo is slippery.  Also, the Cryo weights a great deal more (1.2 ounces more, a big deal for a 4.2 ounce knife) In the end, there is no comparison–the Zing SS is just better.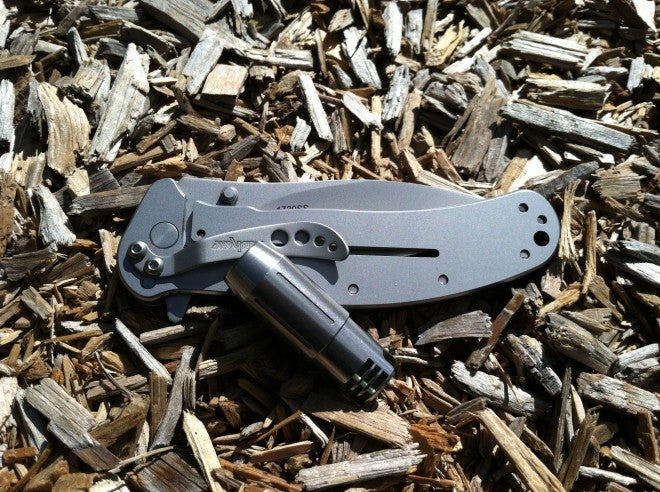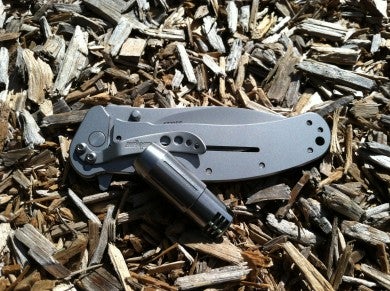 Then there was the hype train.  Coming out of SHOT Show 2012 it was the knife that set the internet on fire–a budget Hinderer.  In the end, it was nothing like a real Hinderer and it wasn't even a good value.  Finally, on its own there were some performance issues with the Cryo–poor centering, slick handles, merely okay steel.
As a reviewer I have no real attachment to products I review or own.  I know they will, in all likelihood, cycle through, even the ones I buy with my own money.  I have no post purchase rationalization or attachment.  I am essentially brand agnostic.  So it is quality and value that I value, whether it is in a budget blade like the CRKT Drifter or an uber expensive item like the Moddoolar Flashlight.  When something is less than quality and a poor value, I dislike it because I feel obligated to my readers.  If I feel like they shouldn't spend their hard earned money on something, I am going to tell them.  Even if fans or fanboys get upset.
If you have questions that haven't been answered here, you can send me an email or you can wait a few days for Part II of this article to come out. The next piece will cover sharpening, AA/AAA v. CR123a batteries, and whether high priced gear is worth it.  As always you can email me questions at everdaycommentary at gmail dot com in the usual format.