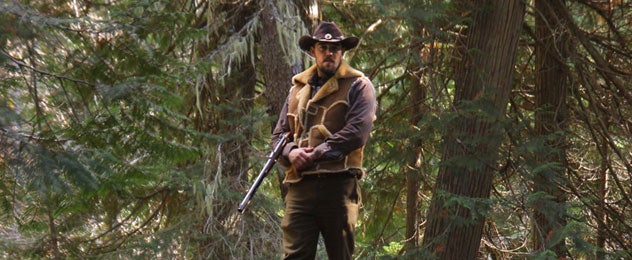 By: Posted 09-05-2013 OutdoorChannel.com in Recipes by Laramy "Sasquatch" Miller
This article first appeared at OutdoorChannel.com.
When you are in the backcountry, I think just about anything tastes good after a long day of hiking the Rocky Mountains. But why settle for a freezedried dinner? One of my favorite meals is Brook Trout. It doesn't matter if you have a pan, stick, or a rock, you can cook trout and make it taste good. Here is my little secret for making an awesome meal without having to break out the pan or an abundance of seasoning.
Mud-Seasoned Brook Trout
Ingredients:
Brook Trout
salt
pepper
mud (for baking)
Instructions:
First, you have to catch the trout; I leave that up to you.
Once you have your tasty Brook Trout, take the entrails out.
Now find some mud, preferably mud like clay with little to no sand.
Then season your trout. You can put whatever seasoning you want, I stick with salt and pepper.
Once seasoned, coat the trout in mud – about an inch thick all the way around. This serves as the baking dish.
Set your mud-covered trout in a pile of hot coals and let harden, flipping once after the mud has hardened or approximately 10-15 minutes each side.
Once the mud has hardened all the way around, take it out of the coals and let cool.
Finally, gently crack the mud open and there you have it – a perfectly cooked Brook Trout and one awesome dinner in the high country.
Tried this recipe? Share your comments below!
"Sasquatch Mountain Man" Show Page