VIDEO: You won't believe how this woman's first turkey hunt went
AllOutdoor Staff 09.20.13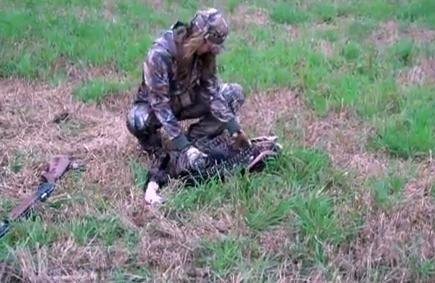 Trisha and her cousin documented her first ever turkey hunt in the video below. Trisha stated the following on reddit.com regarding the video:
Before the video started I had stepped on the turkey's neck for about 45+ seconds while it stopped flapping, and it hadn't moved for bit. That's why I was so startled when it started flapping again. I watched a lot of tutorials, and read a lot of articles before going out on the hunt. Other than some practice shoots I had no experience in hunting Turkeys. No one in my family, other than my cousin with me in the video, had been Turkey hunting before. She had only gone out once before this little adventure. So we were both very new! Everyone has to start somewhere I guess!
Do you remember your first hunt and how it went? Tell us about your experience below so that other first time hunters like Trisha can learn from your stories.