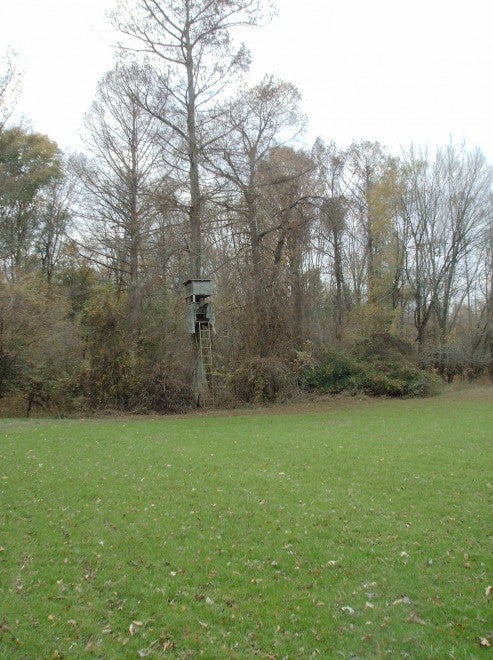 The number one question posed at hunting seminars on wildlife food plots is, what seeds should I plant? If you do a little homework on the subject, you're likely to come away with a headache, crossed eyes, a head scratch or two, and a complete state of confusion. There is a ton and a half of great information out there on wildlife food plots and what to plant. Everyone has an opinion on the subject, and probably most of them are right to some degree. So, how about let's take a look at some of the many options.
Just for a refresher course, do you must first do a few things to get a piece of ground ready to plant a food plot. Take several soil samples across the plot and send them to an agronomy lab to determine the mineral composition. The results will offer recommendations on liming and fertilizing. What the lab says do, do it.
Mow, cut down, and disk the dirt until it is fine silt if possible. Some soils in dry periods are just plain hard to reduce to a good seed bed, but try. Some landowners with deep pockets may have elected to burn down their weed growth with herbicides. That is fine, but not necessary. Mow, and disk, wait two weeks then disk again.
Landowners, lease holders, deer hunters, clubs, and other groups all have different ideas about what they want their fall food plots to look like. When you hear the term "green field" bantered about, you have a general idea of the conceptual goal. Everybody likes to see a lush, green, leafy field full of deer munching away just waiting for a buck to walk out.
The big question is though how to get a green field consistently. On my hunting property in Central Mississippi we have planted up to 40 acres of plots across the 680 total acres, but yet we have only gotten real high quality food plots 4-5 times. Either it's too dry, too wet, does not rain after planting, rains too much after planting, or it outright floods. We can't afford a second planting, so we're very particular about what we try and the money we spend.
We tend to err on the side of less expensive by planting a basic Farm Co-Op mix of ryegrass, oats, and wheat. We have added up to 400 pounds of Triple-13 fertilizer per acre. Then individuals have spent their own money to add clovers, rape, turnip greens, corn, and some of those fancy named branded mixes. For us, those pricy advertised mixes have rarely worked.
There are some good commercial mixes on the market that bear trying. Biologic is one. Evolved Habitats is another. Some locally blended mixes are good, too. Check out all your local seed sources and read the contents on the bags. It may surprise you what some mixes contain.
According to some product literature the seeds were scientifically developed and vigorously tested. Their seeds are grown in the U.S. and blended locally. They go through a multi-phase cleaning process for a higher quality seed mix product. Look, too, on the sacks to see if the seed has been coating treated to enhance germination.
Once you pick the seed to plant, cast it by the directions given on the bags. Of course, seeding right before a rain shower is the best bet, so watch the weather trends for a week out of the planting dates. Apply fertilizer at the same time to a rate matching soil conditions and the soil testing results.
After seeds are on the ground, lightly cover the seed with a plot drag or anything useful like an old steel coil mattress, a bar with drag chains, or a sports field drag. The idea is to get just enough soil over the seeds to encourage quick sprouting, but also to keep birds from consuming them.
After several weeks, check the plots again with the idea of over-seeding poor areas or adding supplemental varieties like beans, peas, or brassicas, clovers or other choices. Pray for rain then get ready to reap what you sew. I always like to plant some turnips, or collard greens for the table if I can get some before the deer gobble them up.