We are in the midst of an arms race not seen since the USSR and the USA duked it out over nuclear armageddon 25 years ago. It was set off by an unsuspecting person in an unsuspecting place: Chris Reeve in Idaho. Since the bomb drop that was the Sebenza, which was coincidentally first released about 25 years ago, the knife world has been clamoring for Ti framelocks.
In recent years, the arms race has worsened. We have seen ever more premium Ti framelocks come out with the Umnumzaan and other similar massive knives. We have seen tiny Ti framelocks, too, like the itty bitty Leafstorm: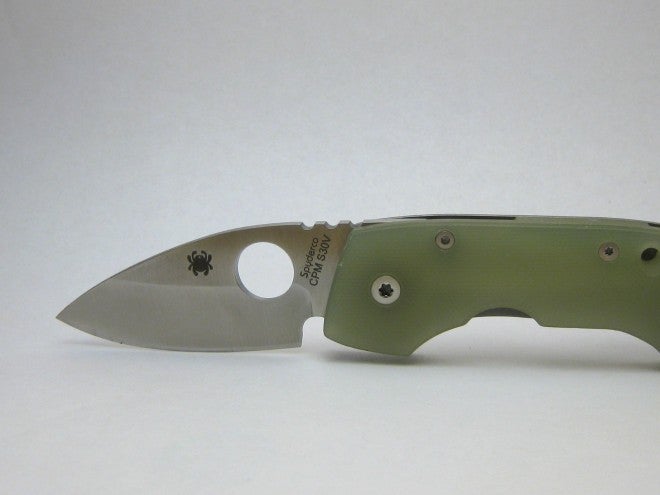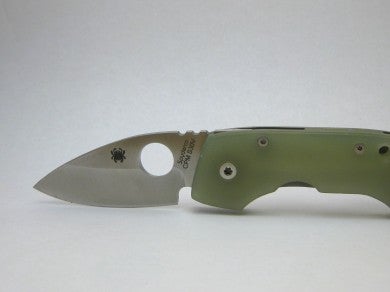 Almost every knife company makes at least one Ti framelock.  Spyderco has a few.  Benchmade at least one.  Kershaw and ZT have a half dozen or so.  Hell, Boker has what feels like a dozen Ti framelocks in their catalog. These knives must be lucrative.  The material is not expensive, though it is more difficult to machine than steel.  Perhaps the CNC machines and 4 axis cutter heads have made it possible to make these knives quickly and efficiently, even with the increased machining costs.
With just about every knife company making a Ti framelock, some non-knife companies are hopping on the Ti train.  Surefire made a few, including the Jekyll, which is an insanely underrated knife.  Its decent steel and handle filling blade are great, though the detent needs to be fixed.  Its also something of a looker in my opinion: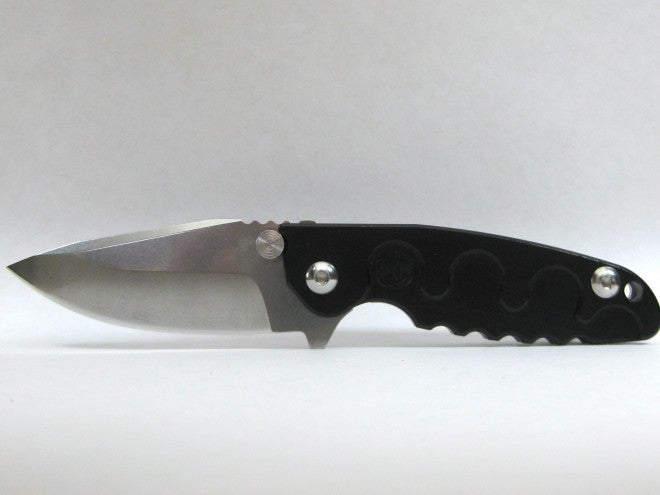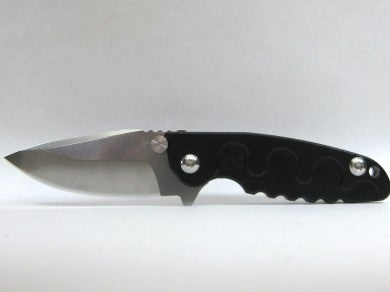 Now Maxpedition has joined the Ti framelock club.
The Excelsa comes in two sizes, large and small (unsurprisingly). The large is quite big, with a blade north of 3.5 inches and the small is just right (for me) with a blade under 3 inches. At the top of this post is a shot of the knife from Maxpedition's site.
This is a really impressive offering from Maxpedition, especially given how awful their budget knives were received. They came with crappy steel (4Cr anyone?) and an ugly design. They were so generic and bland that it seemed like an unnecessary extension of the Maxpedition brand, which up till that point had focused on producing some very good and not terribly expensive outdoor bags and packs.
If we knew then that the Excelsa was in store, perhaps the budget blades would have been treated differently: as harbingers for something much better. (Though with the specs they have, I doubt it.) The Excelsa, however, looks like a very competitive knife even in an extremely crowded market segment. It runs a very decent (if not great) steel in D2. It has an over-the-top, two-way pocket clip. It has an overtravel stop (an internal stop so it doesn't mar the look of the knife). The look is very clean except for a garish Maxpedition logo on the lock bar. The entire knife seems like a really good effort. There are even little touches that make me think this knife is a real contender. For example, the blade spine is rounded over. This is a small thing, but it makes such a difference in feel. The Sebenza's curved spine exudes class.
Here is the real kicker though: this is a sub-$125 knife. That's right, this knife won't break the bank.  Given all of that, the Excelsa is definitely one to watch.

SHOP NOW