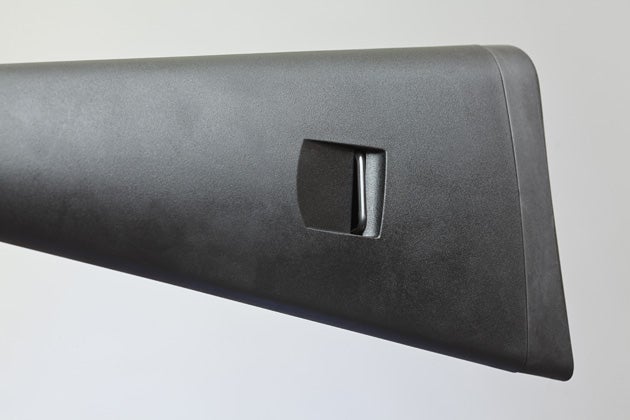 The first rubber recoil pads were introduced for English shotguns in the 1870's. They didn't become stock equipment on guns until 1970's. Simple and inexpensive, rubber pads provide only a limited recoil reduction. The next most popular technology is the dynamic muzzle brake.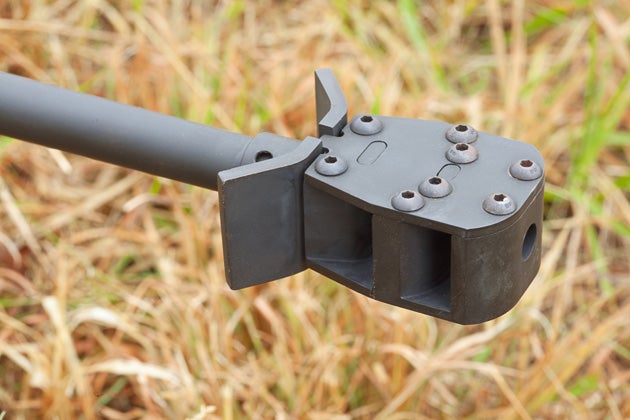 Muzzle brakes became common on anti-tank rifles in the early 1940's. Their adoption by hunters and sports shooters was delayed by the unpleasant side effects of the recoil reduction: massive muzzle blast and noise increase. As the use of hearing protection spread, the noise increase became a manageable problem. Muzzle brakes ultimately became common, enabling relatively light guns in calibers like .50 BMG to be fired without a rigid mount. For sports shooters, the dust signature caused by the muzzle brake gas flow in prone position isn't as much of a concern as it was for the anti-tank gunners.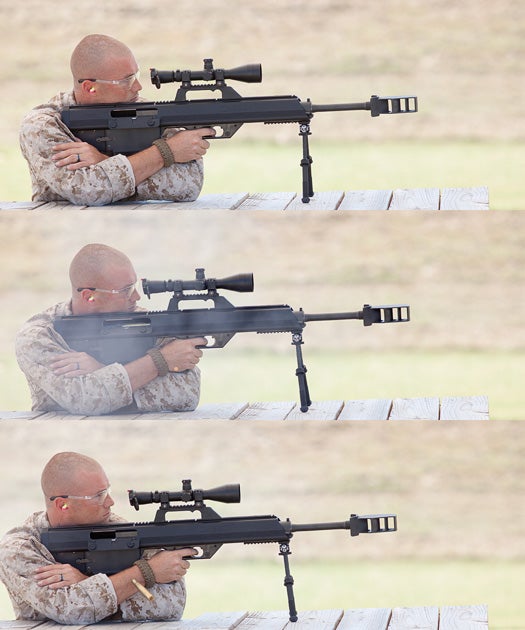 More effective solutions have been around for artillery since the 1890's but have only recently become available for personal small arms. Hydraulic and spring recoil reducers for cannon were recently miniaturized and applied to .30 caliber rifles.

First used on 1897 French 75mm quick-fire cannon, the hydraulic recoil absorber permitted a lighter carriage and was so effective at keeping the gun on target from shot to shot that the French army considered standardizing on the weapon to the exclusion of all others. Used on a rifle, it allows the entire firearm to recoil about 1.5 inches into the stock. Combined with gas-operated semi-automatic loading, it reduces felt recoil to a fraction of the original and spreads the kick over a fairly long time. Even a very slightly built shooter can now run the powerful weapon without discomfort.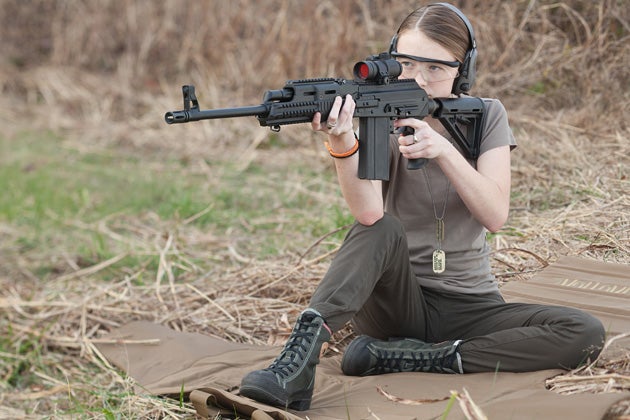 The sole down side to this method is the rearward movement of the entire gun. It works fine for red dot sights and long eye relief scopes, but a short eye relief scope can impact the shooter's safety glasses or even the face.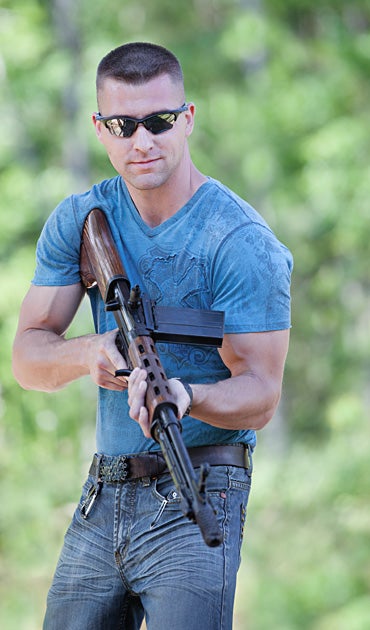 The original FG 42 was an attempt to make an accurate closed bolt semi-auto 8mm rifle that would also function as an open bolt light machine gun. In addition to a sophisticated muzzle brake, it use a spring-loaded stock which accomplished the same function as the hydraulic cannon mounts.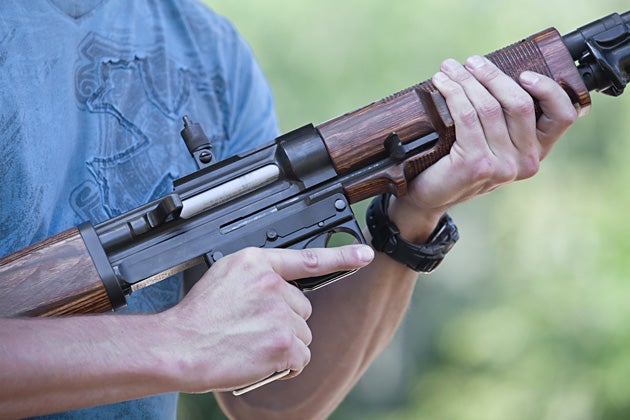 The pros and cons of the spring recoil reduction are similar to the hydraulic counterpart. The hydraulics require more precision in manufacturing, while the springs tend to be heavier for the same effect, requiring a sturdy guide in addition to the recoil reducers. Spring approach is what's used in popular Knoxx stocks.
While the recoil-reducing devices lengthen the operating cycle of the gun and introduce some additional complexity, they greatly reduce the wear on the shooter and lessen the disruption of the aim. They are especially valuable for smaller firearm users who otherwise would be hard-pressed to run larger bore weapons without pain or fatigue.