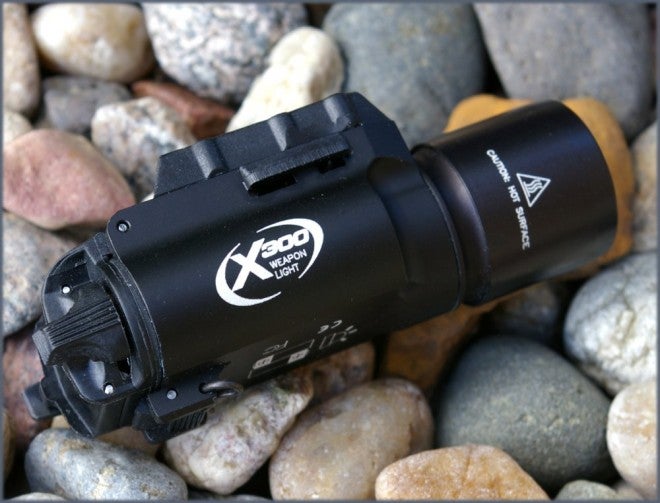 There are the inexpensive weapon lights and flashlights that happen to have a Picatinny rail adapter, and then there's the X300 LED SureFire weapon light. I have tested more than a few weapon lights, and in my opinion the X300 is the billet aluminum pinnacle of weapon attached lighting.
Like all SureFire products, the X300's fit and finish is perfect: a durable hard anodized finish on a billet aluminum body. The polymer parts all fit tightly and appear to be built and designed to take a beating. The unit is a light 3.8oz with batteries and adds very little weight to a rifle, handgun, or shotgun. The design itself is low profile and smooth with rounded edges to prevent snagging.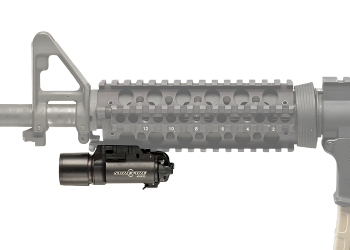 The rail tension is adjustable, and if you have all the rail retention screws really snugged down, attachment requires lots of grunting, some swearing, and beads of sweat to "slip it on". The SureFire X300 was so tight that the integrated rail lock is really not needed, but the rails can be loosened via the rail retention screws to customize fit as I did. The idea is to loosen the screws enough to slip it on and off the weapon but remain tight enough to prevent wiggling around. The upside, of course, is that once it is mounted it is not going anywhere regardless of handgun, shotgun, or AR recoil.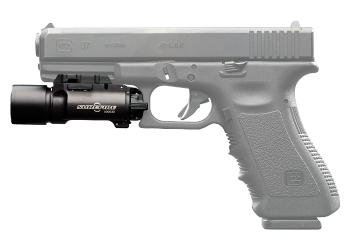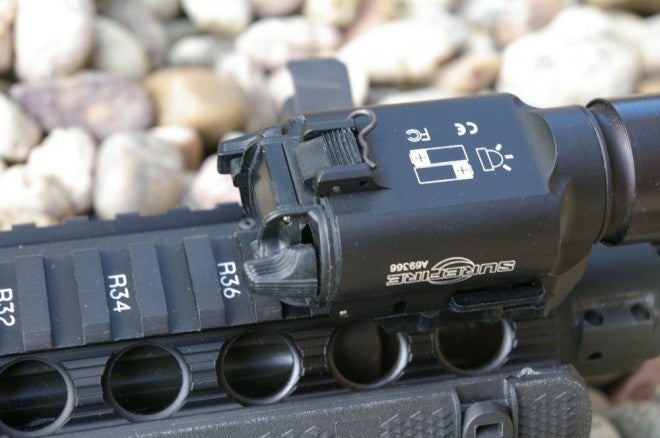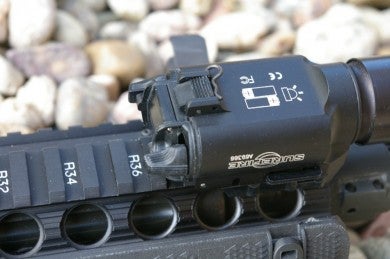 The SureFire X300 LED WeaponLight features a high-efficiency LED that generates 170 lumens of brilliant white light for a 2.4 hour run-time on two supplied standard 123A Lithium batteries. The beam is typical Surefire beam style, with a tight focused beam for rifle length engagements gradually flooding to the lighting edge for peripheral room-to-room ambient lighting. Unless you're a cave dweller, you know by now that LED lights are the most durable, recoil-proof, and highest output option with no filament to burn out or break. The SureFire X300 is sealed with a O-ring and gasket, and is water resistant up to 22 meters. I performed a 1 hour shallows soak test and saw no breaches of the seals.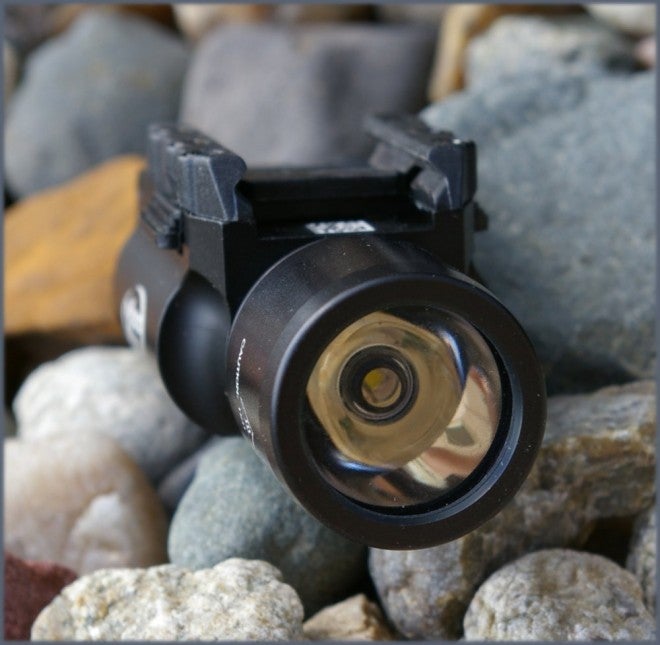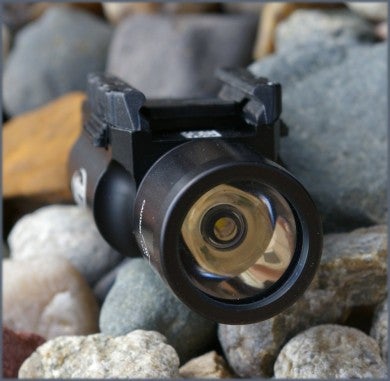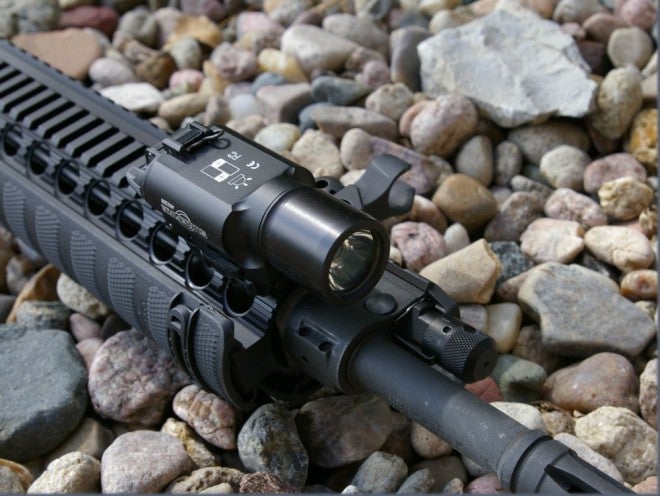 The switch provides both momentary and constant on with a simple finger touch to the end of the cap or flip of the ambidextrous switch. Optional pistol grip and other switches from SureFire provide a variety of remote operation for shotguns, handguns, and rifles.
Final thoughts
The SureFire X300 is a durable, small, lightweight, and high output LED weapon light that delivers a class leading 170 lumens in this price. The X300 is designed to survive the rigors of military and law enforcement and is compatible with nearly every rail equipped shotgun, handgun, and rifle. The SureFire X300 LED Tactical WeaponLight is a value for the performance, design, and compatibility to move from weapon to weapon as the need arises, especially if your life may depend on it.
Specs
Max Output: 170.0 lumens
Tactical Runtime: 2.4 hours
Length: 3.6 inches
Width: 1.4 inches
Bezel Diameter: 1.0 inches
Weight w/Batteries: 3.8 ounces
Batteries: 2 123A
MSRP: $275
SHOP NOW