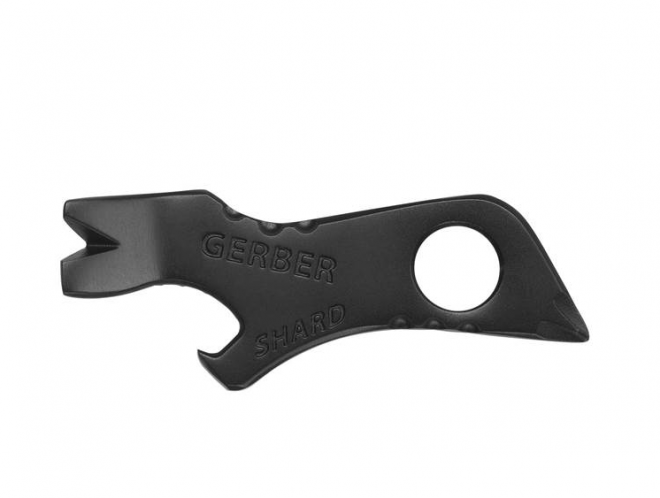 Everyone knows that gear under ten bucks is attractive. We came across this thread on Reddit about EDC products under $10. Here's a good portion of the products listed in the post.
Comment below to add to the list.
Gerber Shard Keychain Tool
(Picture Below) Perhaps the most simply designed tool on the planet, the Shard is the ideal key chain companion. You get "just the basics" with the 7 functions you need in this compact, airline-safe tool. 

Price: $7.00
Can be found: GerberGear.com
Opinel No8 Carbon Pocket Knife
(Picture Below) Knife consists of carbon steel blade, hardwood handle, rivet, and a stainless steel locking collar that prevents the knife from accidentally opening or closing.
Price: $8.95
Can be found: Amazon.com
Vigilant Gear Aircraft Cable
A 6 inch cable made from stainless aviation cable. It securely keeps your keys and small tools organized, and comes in a pack of two. 
Price: $6.95
Can be found: Amazon.com
Photon II LED Keychain Micro-Light
(Picture Below) The LED bulb is virtually unbreakable, yet is nonetheless covered by a manufacturer's lifetime guarantee. The replaceable lithium battery (included) gives you a total of about 12 to 14 hours of use. In addition, the Photon II comes with a slider on/off switch, which means you don't have to apply continuous pressure to the squeeze button to receive a continuous beam (unlike the original Photon Micro-Light).
Price: $8.74
Can be found at: Amazon.com
Rothco G.I P-38 Can Opener
(Picture Below) The GI-P-38 Can Opener weighs 1 ounce and is 1.5 inches long. It's designed to fit on a keychain and is a great backpacking tool.
Price: $0.95
Can be found at: Amazon.com

Eat'N Tool 
(Picture Below) The Eat'N Tool has an ergonomic spoon and a short-tuned fork. It also includes a handy bottle opener and an emergency screwdriver blade on the top right side. The screwdriver blade also works as a pry for opening canisters.
The large central hole is not only designed for finger gripping, but also keeps the Eat'N Tool weight down. Three metric wrench reliefs (10 mm, 8 mm, 6 mm) are useful for emergency repairs and result in a tool weight of just 1.5 ounces (43 g).
Price: $7.99
Can be found at: CRKT.com
Zak Tool Low Profile Key Ring Belt Holder
This product featured a key ring attached to belt holder. It slides onto belts up to 2.25 inches wide and has a solid black finish.
Price: $8.45
Can be found at: Amazon.com
Streamlight 73001 Nano Light
(Picture Below) An extremely small and super-bright light, the Streamlight Nano Light Keychain Flashlight is a lightweight, easy-to-access flashlight for everyday tasks at work or at home. With a nonrotating snap hook for attaching to key rings, backpacks, clothing, and more, the Nano Light features a high-intensity, 100,000-hour LED that will last up to eight hours on four alkaline button cell batteries (included).

Price: $6.51
Can be found at: Amazon.com
Sharpie Mini
(Picture Below) Durable fine point tip produces thinner, detailed lines on most hard-to-mark surfaces. Quick-drying ink is waterproof, smear proof, and fade-resistant. It comes in a pack of four.
Price: $4.96
Can be found at: Amazon.com

Survival Waterproof Mini Peanut Capsule Lighter
(Picture Below) Here is a tiny little lighter that will fit as a zipper fob or attach to your favorite hiking pack.These little lighters are sealed until you want to use them so the fluid does not evaporate. All metal construction.
Price: $8.99
Can be found at: ebay.com
Swiss+Tech ST66676 Utili-Key 6-in-1 Key Ring Multi-Function Tool
(Picture Below)With the utili-key, you can open bottles, packages, letters, and most screws. It has multiple screwdrivers, including a flat screwdriver, Phillips screwdriver, and micro-sized screwdriver. It also includes a bottle opener, straight blade knife, and serrated blade knife.
Price: $8.18
Can be found at: Amazon.com