Holiday Gift Guide: Hunting & Shooting
Jon Stokes 11.04.13

It's that time of year again — the deer are running scared, the hunters are freezing in their stands, and all across the land boys and girls both big and small are dreaming about all the new gear that they're going to find under the tree on Christmas morning.
If you have an outdoors person in your life, or if you're an outdoors person who wants to drop a significant other some helpful Christmas shopping hints, then the AllOutdoors Holiday Gift Guide is for you. This guide will run in multiple installments over the next few weeks, so keep checking back for more. Each installment will be dedicated to a different product category, and today we're kicking it off with a little bit of hunting and shooting gear. So dig in, and get some ideas for how to brighten up the Christmas of your favorite hunter or shooter.
Troy Rear Folding Back-Up Iron Sights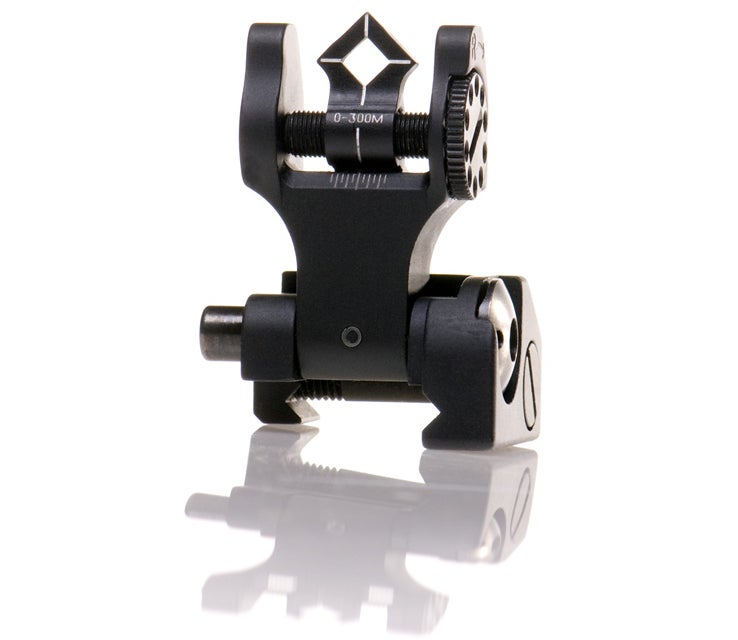 If you're running an optic on your AR — and you definitely should be — then shame on you if you ditch your iron sights altogether. You need iron sights for when something goes wrong with your optic, and no matter how rugged your optic, Murphy's Law spares no man. Of course, backup iron sights (BUIS) can get in the way of your optic, and this is where folding BUIS come in.
Troy Industries is the gold standard for BUIS. So many other gunmakers buy Troy parts and re-label them that if you've got a top-end AR, then the odds are very good that you're using Troy BUIS right now, regardless of what the markings say. Two of Troy's best folding rear site models are their standard BUIS and their DOA BUIS. At $120, either of these options will do your AR right.
Troy Rear Folding Back Up Sights: Click Here
Troy DOA Rear Folding Back Up Sights: Click Here
Tipton Best Gun Vise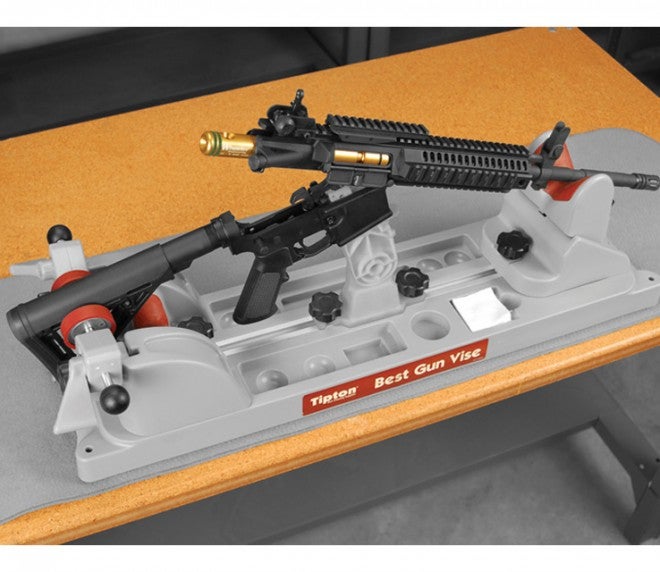 I'm pretty much an amateur when it comes to working on my guns. I'm one of the very many folks who are new to the AR platform. I'm still learning, so I'm not in the market for specialized tools. At the stage I'm in, it's all about finding flexible, basic gunsmithing and maintenance tools that can be used on my pistols and my rifles.
The Tipton Best Gun Vise fits the bill for me to a "T". For only $99, I can work on my growing pistol collection and my ARs, both from the same bench. You basically can't beat this vise in terms of bang for the buck.
Tipton Best Gun Vise: Click Here
Crosman Benjamin Trail NP Break-Open .22 air rifle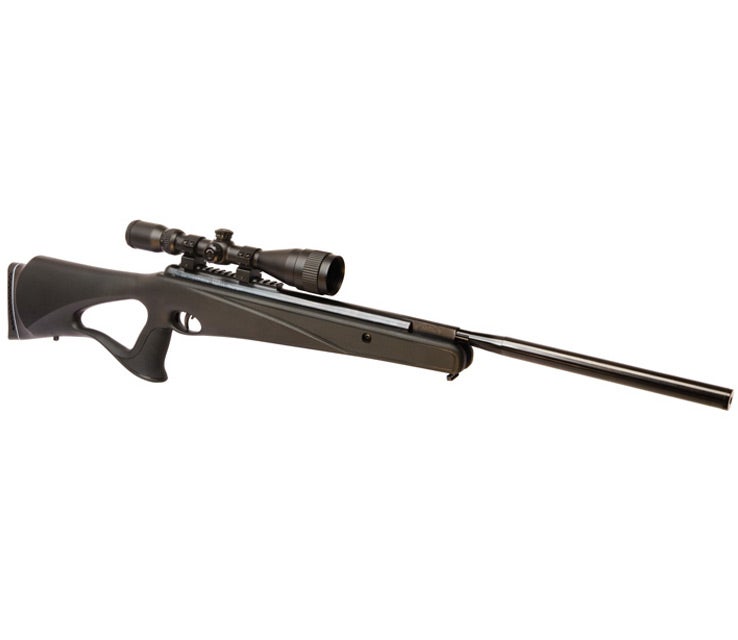 Air rifles have come a long way since we were kids. I remember straining to pump enough pressure in my gun to kill a small bird. Of course, I didn't have anything remotely like this $230.00 Crosman Benjamin Trail NP Break-open .22 air rifle. These modern nitro-piston air guns from Benjamin not only pack a wallop, but they do so in way that wasn't even physically possible for the old air guns we used to play around with.
What I'm talking about is the nitro-piston at the heart of the gun. This is basically a small chamber filled with nitrogen. Cocking the gun compresses the chamber, and pulling the trigger releases the pressure and sends the pellet flying out of the barrel at velocities of up to 800 fps. The real beauty of the nitro-piston is that it, unlike springs and other types of air-gun mechanics, it will never wear out. Seriously, your grandkids will be taking small game with the same gun and the same piston with no need for a replacement.
This also means that if you're a more survival-oriented type of person, then a nitro-piston air gun should be at the top of your list. With this gun, a small mold for casting your own .22 bullets, and an extra piston for backup (i.e. "one is none and two is one"), you'll be taking small game for the next 100 years.
Crosman Benjamin Trail NP Break Open .22 Caliber Air Rifle: Click Here
Nikon RifleHunter 1000 Rangefinder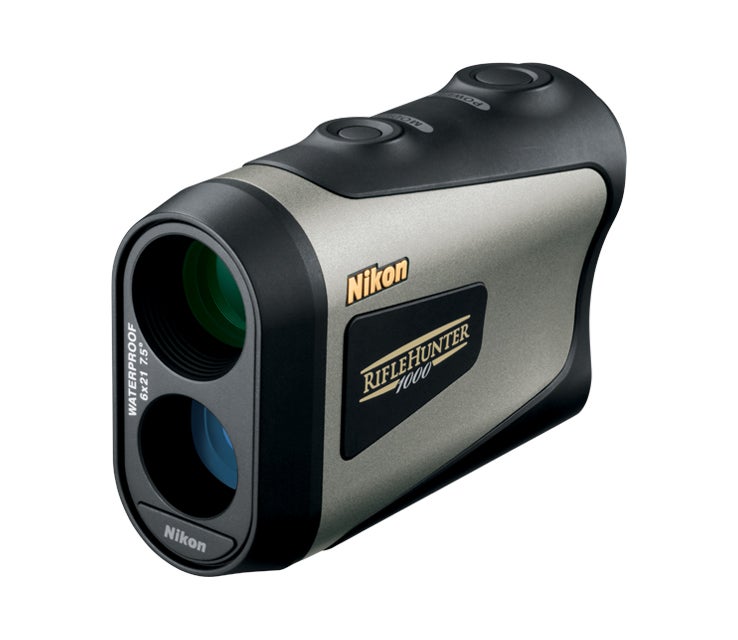 You have just spend $300 on new camo, $100 on premium match ammo, and probably $1,000 to get to from and into the hunt; you've also carefully zero'ed your rifle and know what it can do at each known distance. With all of that invested, why risk a shot at an unknown distance?
The RifleHunter 1000 features a 1,000-yard range and extremely accurate .1 yard display readings on game, even if partially screened by grass or brush. The Riflehunter offers a larger ocular for easy viewing, a wider field of view and the new Active Brightness Control Viewfinder for enhanced readability. It also features a waterproof/fog-proof body, Nikon's ID technology, Active Brightness Control, and multicoated 6x optics.
Easy single button operation gives you the true ballitic shooting distance versus actual distance based the angle of the shot, so you will be dead on target regardless of what angle you are shooting from. This has become by favorite hunting and shooting tool to assure I have the right distance each and every shot.
Measurement Range: 11-1,000 yards
Magnification: 6x
Eye Relief: 18.3mm
Size (LxHxW): 4.6″x1.6″x2.9″
Power Source: 1 CR2 lithium (included)
Weight (w/o batteries): 6.9 oz.
Objective Diameter: 21mm
Nikon RifleHunter 1000 Rangefinder: Click Here
Badlands Pursuit Hunting Pack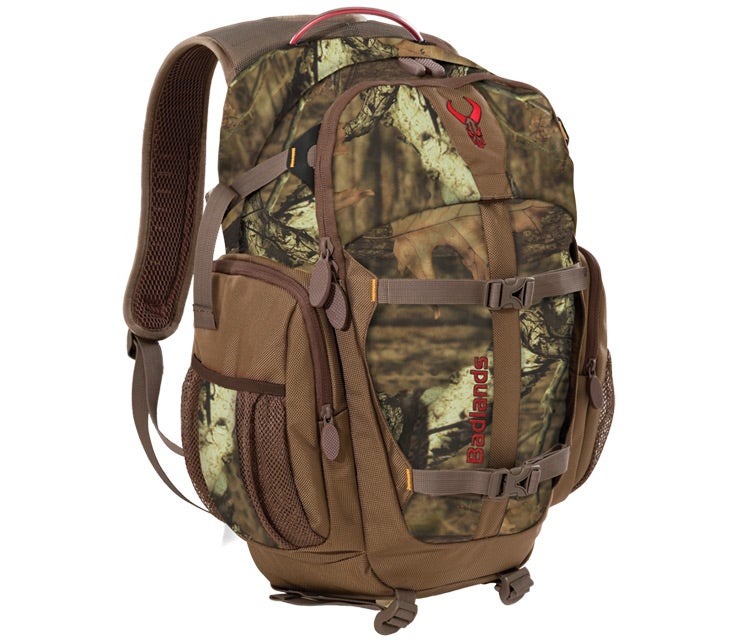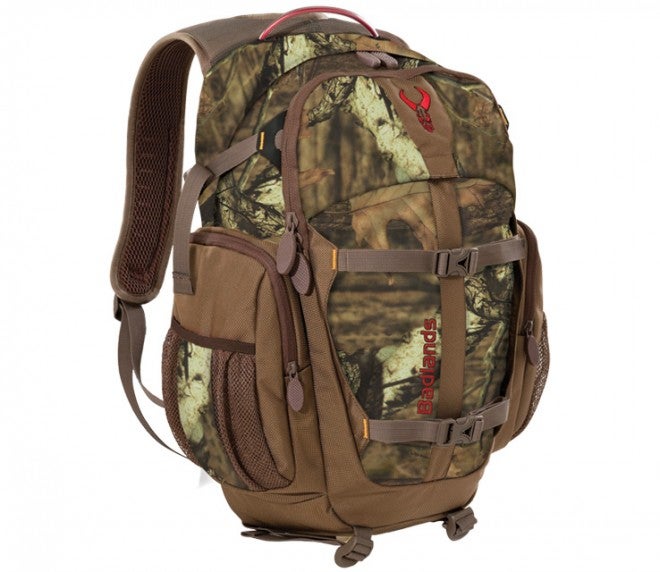 Badlands has a great reputation for producing some of the best hunting packs out there. If you're on a budget this holiday season but want to get someone a great day pack for hunting, the Badlands Pursuit is one of the best deals out there at $99.99
I've used mine now for several years on both whitetail and turkey hunts. I also use it for travel because of its size and variety of pockets and storage options. It doesn't have an internal frame (so you won't be carrying super heavy loads with it), but the rigged foam back helps keep it cool and comfortable no matter what you're carrying. It boasts 1,500 ci of storage and easily accommodates a water bladder. It has a large main compartment, a middle compartment with a zippered mesh pocket inside, and a smaller front pocket. It also has zippered pouch pockets on either side and mesh storage on the outside of each of those. All of those pockets combined with an assortment of straps to fix most anything to the pack, including your bow, and you have one of the best deals in the hunting pack market.
Perhaps the best part is the Badlands warranty. The first sentence of the warranty says it all: "We don't care what happened, or whose fault it was, we will fix it for free forever." Fortunately I haven't had to use the warranty because the pack is tough but just in case, I know that Badlands will stand behind the product!
Badlands Pursuit Hunting Pack: Click Here