The Mako Group Survival Buttstock with Built-In Magazine Carrier
Major Pandemic 11.07.13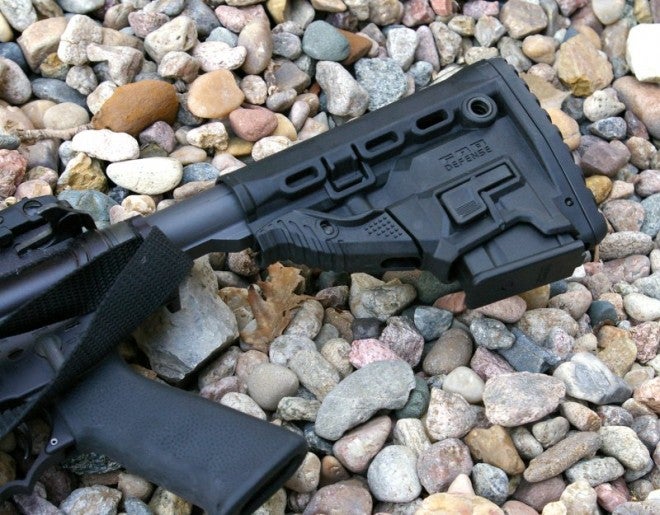 I greatly doubt I will ever fend off zombie hordes, return fire hundreds of yards beyond the confines of my home defense perimeter, or run a 30-round AR magazine empty in a home defense firefight . It is plausible that a type 2 jam (ammo mis-feed) could occur which usually necessitates a magazine change, but where would I get that magazine? I am moving around the house trying to clear a jam, replace a magazine, and defend myself all at the same time. My answer: I'd get it from the conveniently placed 10-round magazine in the Mako Survival Buttstock of my Spikes Tactical AR-15.
Fit, Feel, Finish, and Features
The idea of the Mako Survival Buttstock with Built–in Magazine Carrier is simple; take the most popular M4/AR-15 Israeli Defense Forces Mako buttstock and integrate a magazine well. If you like, any other capacity mag will fit in the stock. Just remember, the 10-round sits tight into the stock, but the larger cap mags may impede typical shouldering a little. The 20-round I tested felt OK, but the 30-rounder felt a little goofy.
For this upgrade, I reached for my Spikes Tactical ST15 decked out with an Apex Machine free-float forend, BPM Flash hider, Vortex Sparc red dot, SureFire weapon light, a customized Hogue grip, and my DIY adjustable gas block.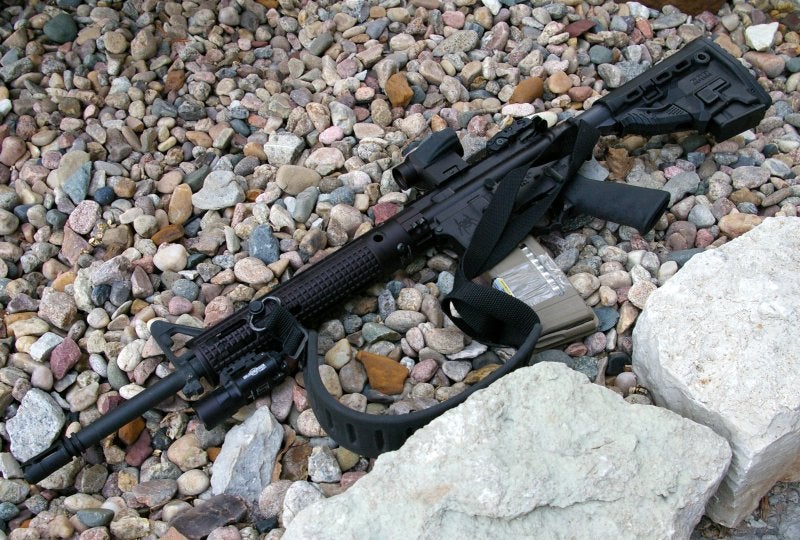 Installation was as simple as slipping off the old buttstock and slipping on the new Mako stock. I would rather see a dedicated Mil-Spec and Commercial tube model, but the universal design fitting both mil-spec and commercial buffer tubes work well enough. The quality of The Mako Group Survival Buttstock is extremely high, and it integrates two QD sling swivel mounts. Because the stock does have the dovetail mounted buttpad, the stock can support the new monopod adapter Mako just introduced this year, which is extremely cool.
The Monopod buttstock adapter just slips on in place of the original buttstock and provides precision elevation adjustments. It also slips out of the way when not in use. This is probably the most ingenious monopod setup I have seen yet.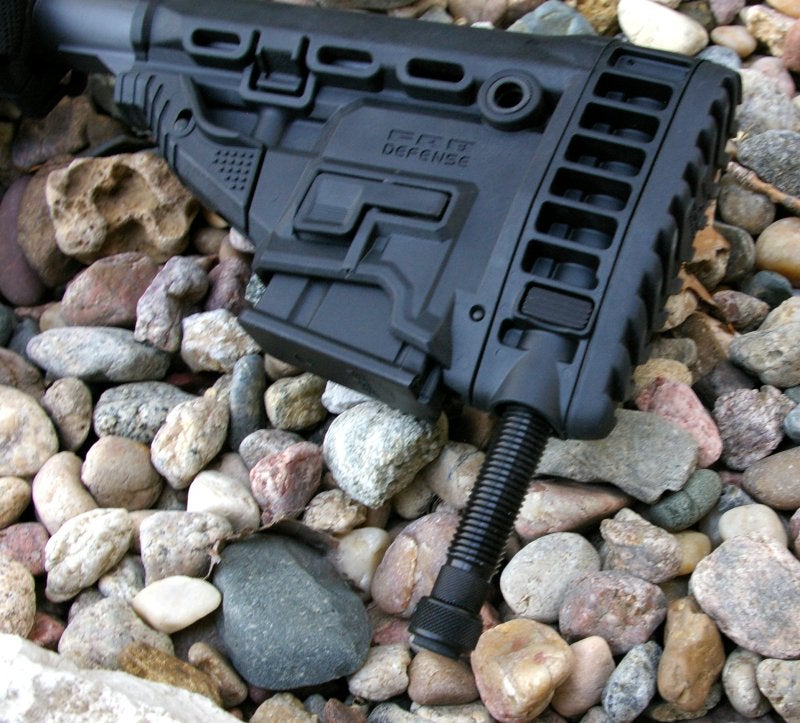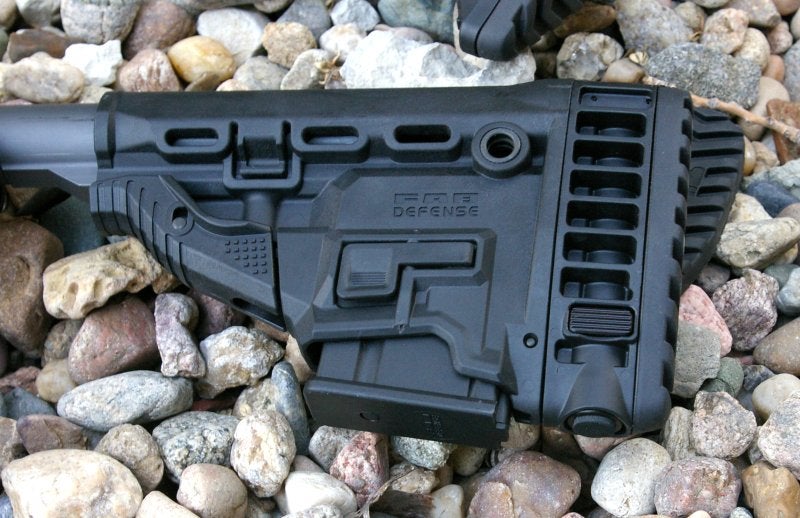 Function and Final Thoughts
The Mako Survival Buttstock GL-MAG works perfectly, as advertised. The position of the magazine in the stock provides easy access to a spare. Actually, when seated or while kneeling, the stock provides far better magazine access than attempting to grab a mag from a belt pouch.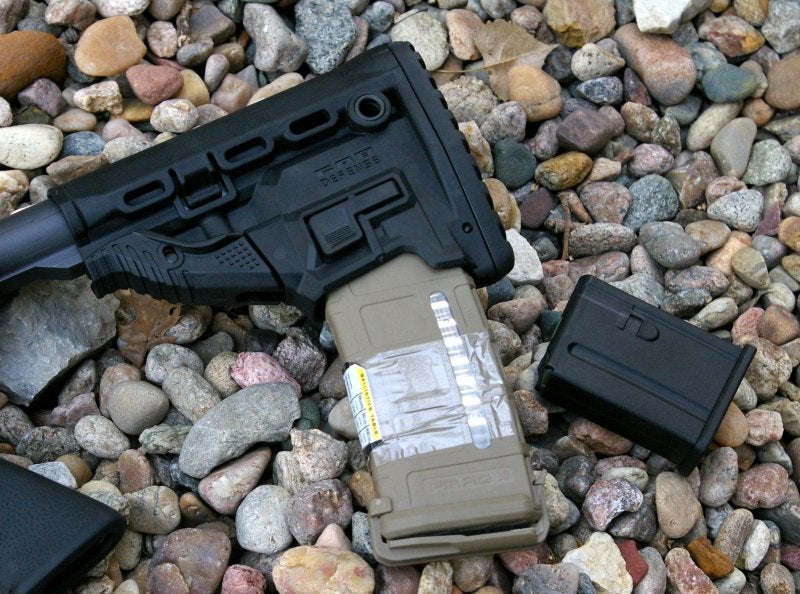 The included 10-round polymer magazine worked perfectly with no issues. It fed all the various rounds I put through it, locked back on empty, and dropped free on the magazine release. This is a great stock and adds peace of mind that I always have a spare magazine right there ready. You know, just in case.
Specs
Available in OD Green, FDE, and Black
Holds all Standard Sized M4 Magazines
Does Not Interfere or Change Buttstock to Shoulder Positioning
Ambidextrous Integrated Attachment Points for standard QD Quick Detach Sling Swivels
Fits Perfectly on Both Mil-Spec and Aftermarket Commercial Tubes
Made from Mil-Spec Reinforced Polymer Composite
MSRP: $122