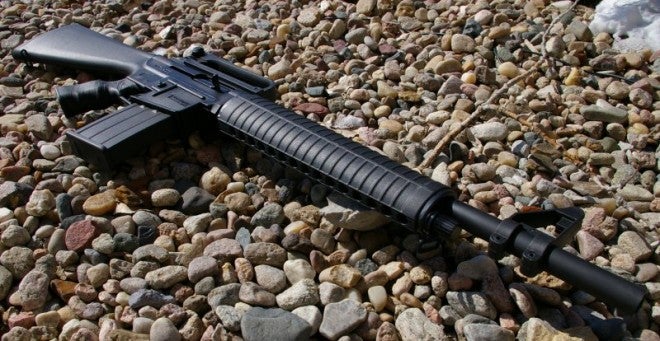 We've all asked for it — an AR-15 format gun that shoots 12 Gauge shotgun shells. It seems like a simple request, but if it was so simple someone would have done it sooner. Ucyildiz Arms of Turkey took on the challenge by developing the Akdal 1919, and they've come closer than anyone has before with something feels and shoots like a 12 gauge AR-15. It is not quite an AR-15 format, but it's really, really close.
The Akdal 1919 is produced in Turkey by Ucyildiz Arms and imported into the US by RAAC Firearms, the same ones who thankfully import the Saiga shotguns we also love. I decided it was time to give this shotgun a whirl to see if this is a viable defense and sport shotgun, and what I found was a fast shooting AR-15 scattergun.
Fit, Feel, and Function
The Akdal 1919 is comfortable, shoulders and points extraordinarily well, and generally feels and operates just like a light AR-15. In the land of 8lb AR-15s, this 6.5lb shotgun feels very light considering it's larger overall than the standard AR-15. Priced at around a $750+ street, the polymer castings are a little rough in a few spots, but still very well thought out, extraordinarily comfortable, and very ruggedly made.
The polymer sight and the polymer detachable A2 style carry handle/sight do feel a bit cheap, but they proved durable and they worked to place shots where they are needed.
I understand the copious use of polymer from a cost and weight perspective, and judging from the rounds I put through this thing, durability was not an issue. This is a shooter's shotgun, not a wall hanger, and some will note that it's not a thing of beauty. On the other hand, I dare you to attempt checking out of a gun shop with this thing without at least half a dozen people wanting to look at it and ask questions. For most of us AR nuts, the Akdal 1919 is an awesome design that shoots as well as it looks.
Features
The Akdal 1919 semi-automatic shotgun has a conventional, gas-operated action that's located around the support tube that runs below the barrel along with the return spring. That mechanism is concealed by a polymer hand guard held in place with standard shotgun style retaining nut with sling attachment.
The upper receiver is manufactured from an aluminum alloy, while the lower receiver, pistol grip, and stock are manufactured as one piece from impact-resistant polymer. The grip and buttstock are very comfortable to shoot with, and the buttstock features a sling mount and thick rubber pad. Although the ergonomics are good, I would have liked to see a design option where standard AR-15 grip and 6-position stocks could be added.
The MKA 1919 requires no gas system adjustment to shoot 2 3/4" or 3" shells, and it comes with two 5-round metal detachable magazines: one for 3" and the other for 2 3/4". My advice is to buy a bunch of extra magazines in each size as they tend to go empty pretty fast. I am told that high capacity 3-gun magazines are on the way — joy.
Chances are, only a few people will use the other chokes, but if you are a hunter or opt for the camo "BONZ" AKdal 1919 version, the gun includes internal screw-in chokes for lots of hunting versatility. It comes with the Improved Cylinder choke installed.
The magazine release button, bolt release, and safety lever all mimic the M16 rifle location as does the bolt release. The manual safety also duplicates the M16 style, being located on the left side of the receiver above the pistol grip. The top of the receiver has a detachable picatinny mounted carrying handle. With the carry handle/sight removed, any optic or sight can be mounted to the upper receiver as you would any flat top AR.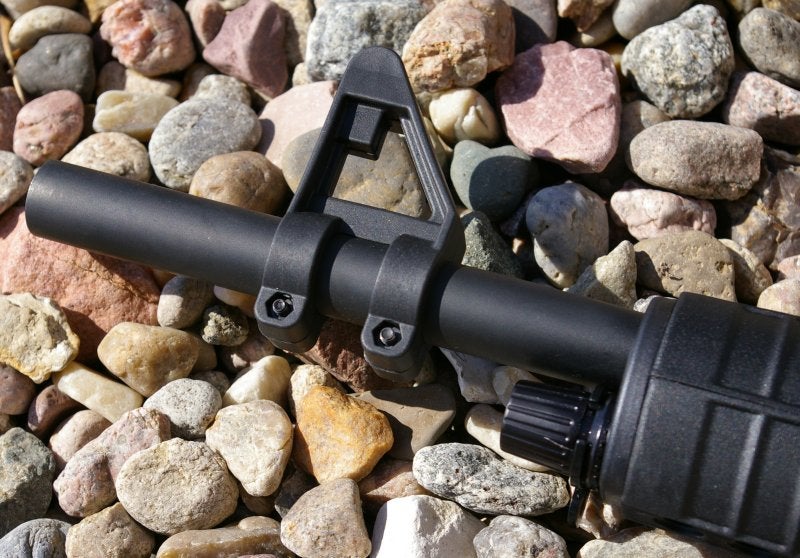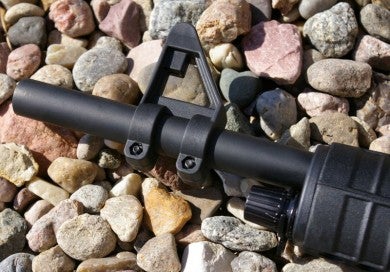 Function
The Akdal 1919 works like your standard Remington 1100. Fit and action overall was actually a bit tight, and the action needed breaking in. After several jams from my first box of shells, I contacted RAAC and asked what I was doing wrong. They suggested I run it hard and charge it like I was mad at it through the first fifty to seventy rounds.
So the Akdal 1919 does require a break-in period. Otherwise the fit is a bit too tight initially, and you will have a few failure-to-feed issues here and there until everything is broken in. Four to five boxes of shells put the beatdown on any tight spots, and everything feeds and functions just like a Remington 1100 aside from being able to just push in an extra mag to reload. After that break-in, the Akdal 1919 has been phenomenally reliable. I have not cleaned it in over twenty boxes of ammo, and it just keeps running.
You quickly forget the initial pains of the first couple boxes of shells once everything smooths out. The Akdal 1919 shoots so smoothly and softly with such little recoil that really fast shooting can take place. Initially, empty magazines did not drop free. Once they saw a little use, the mags were dropping free, and I was speed-loading another mag followed by another light recoiling 5 round shot string.
This is, without a doubt, the most fun shotgun I have shot in a very long time, and one I can and do shoot for an afternoon of drills. The gas operated system manages recoil to a very light feel with 2 3/4" rounds and is still very manageable with the big 3" rounds. Ergonomically, your mind thinks you are shooting an M16, and it feels about like an AR10/308 format AR. I can see how this would be a huge favorite for 3-Gun competitors once a larger capacity magazine comes out.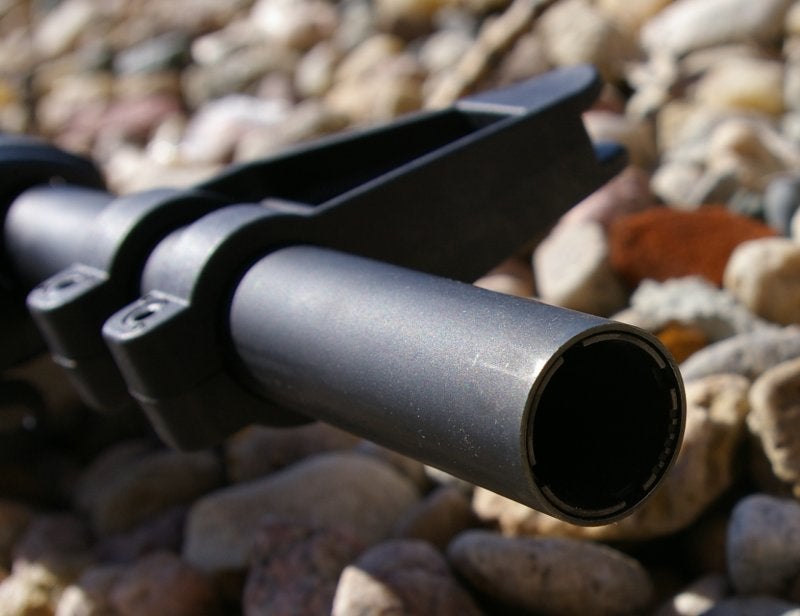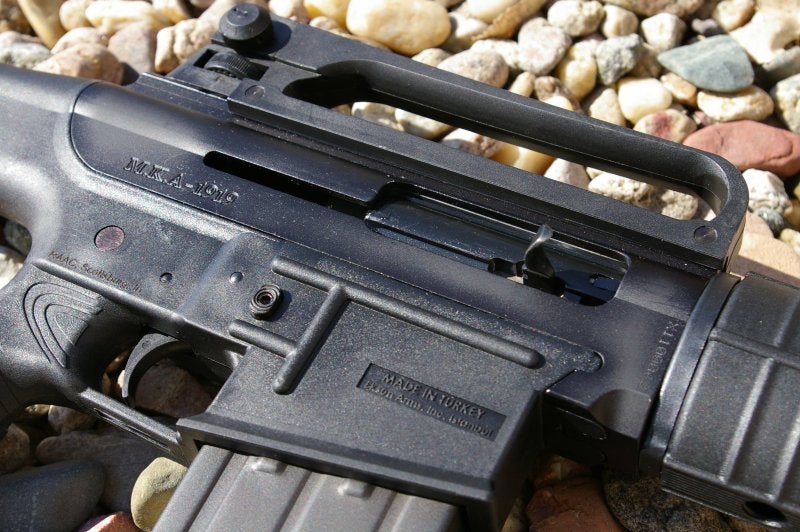 Though I got really, really strange looks at the trap range, I did work over two boxes of trap rounds through the Akdal. It took me a bit to to figure out the right hold. In essence, the Akdal delivers a high rib sight line and I am a low rib field gun shooter. Once we figured out where it was shooting, I was back to breaking at least 60% of the clays.
Functionally, as a trap gun, it was not my favorite. Fun and interesting yes, but I think my field guns deliver better performance and accuracy. Once through the break-in process, the Akdal is a very fast firing shotgun which delivers very little recoil, but the single biggest advantage is that it is magazine fed. This allows very fast magazine changes, of the 5-round magazines and now 10-round magazines are even available.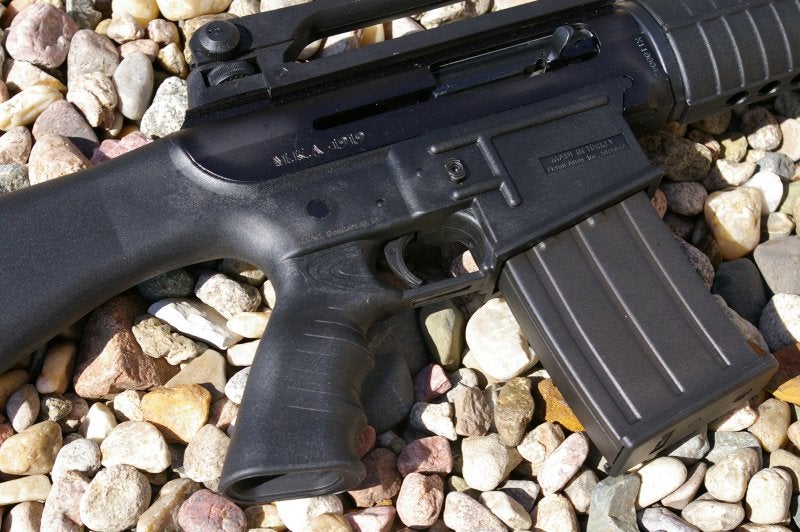 Final Thoughts
This is a cool looking shotgun that draws a crowd, and is a freaking blast to shoot fast and hard. Get beyond the first 50-75 shells, and problematic failures give way to smooth shooting and total reliability. I can see new 3-Gun competitors hitting the field with the Akdal 1919 once the high capacity magazines hit the market. I have heard and seen some customized Akdals with muzzle brakes and even six position stock modifications, but I have not yet tracked down who is doing these modifications.
Will I take this duck or goose hunting? You betcha. And, loaded with 00 buckshot, it can also handle those intruder-level varmints as well. I guess we were all right to expect and ask for a 12 gauge AR-15, because this is far too much fun to shoot whether you are a 3-gunner, rabbit hunter, or someone looking for a good defense shotgun.
Specs
Model: MKA 1919
Operation: Gas operated Semi-auto Shotgun
Caliber: 12 gauge
Range: 35 mt.
Weight (Empty): 6 1/2 lbs
Barrel Length: 47 cm.
Magazine Capacity: 5 Round
Safety: Manual safety lever
Overall Length: 96,40 cm.
Mobile shock: 5 cm — 10 cm — 15 cm