Pocket Sized Self-Inflatable House: Good Idea But Needs Work
AllOutdoor Staff 11.19.13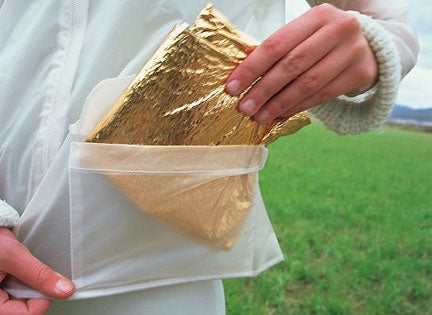 Martin Azura has designed the ultimate lightweight shelter for minimalists. The synthetic cube balloon structure fits into your pocket for easy transportation and shelter. The balloon is inflated with body heat or solar rays, and the material is reversible, giving you the option to stay cool or keep warm.
This is another one of those things you see and say, "Wow, that's such an amazing idea." Then you keep reading, and you notice all the missing pieces. Where are the vents? How do I keep myself from suffocating? How big is the door? If it's not tent shaped, then what keeps it from getting pounded down by the rain?
Does anyone have suggestions for other pocket sized tents?