Quick 'N Easy European Mount
Andy Hahn 11.19.13

Several years ago I began using repro deer skulls (replicas made of molded plastic) to display the racks of bucks I've taken. A combination of factors steered me toward putting real antlers on artificial skulls: I live in a ninth-floor apartment in a big city, so I can't just step into the back yard to boil and scrape a deer head; all my trips involve international flights because there's no deer hunting in my country of residence (Brazil); and it's much easier to transport detached, separated antlers in my luggage.
I use the Skull Master kit from Mountain Mike's Reproductions. If you'd like a rack to remain eligible for official scoring, try the Record Keeper kit, which allows you to place an intact skull cap on a surrogate skull. The mounting process is straightforward, and instructions are included in the kit. Here are the important steps.
1. Shoot a buck (like this Wyoming muley) or find a matched pair of sheds. Cut off the antlers at their bases.
2. The Skull Master kit includes two large screws, two small screws, a tube of white silicone caulking, and a two-piece skull. To complete the project, I bought a wall plaque from a taxidermy supply house.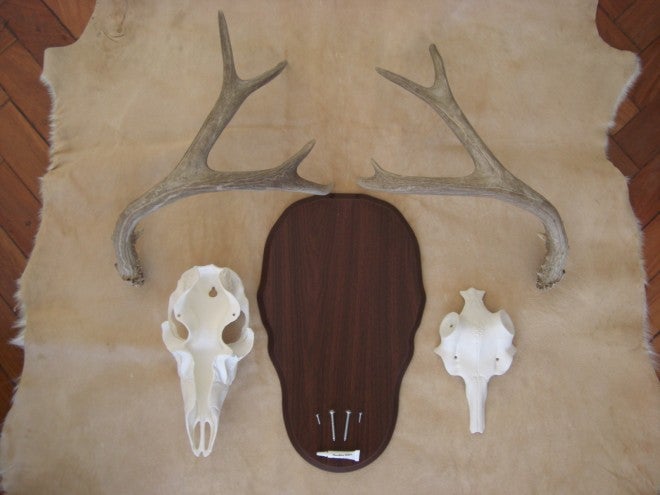 3. Position an antler on the skullcap and mark it through the hole in the pedicle, for drilling.
4. Drill a pilot hole for the screw.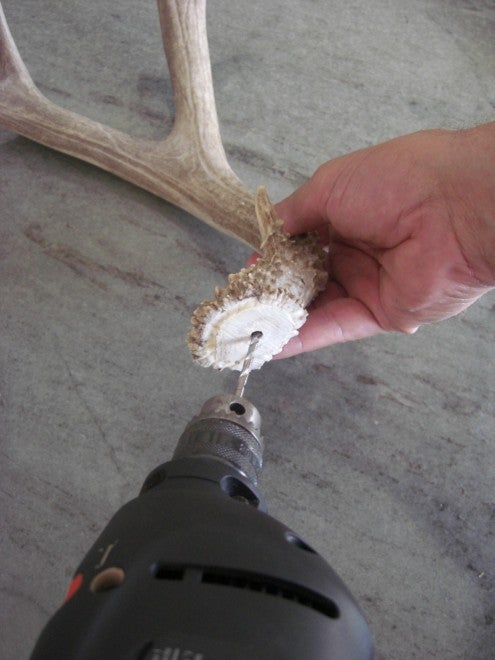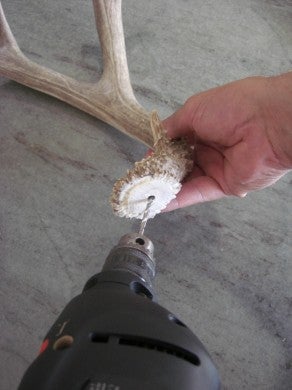 5. Attach the antler with a large screw.
6. Repeat the steps to position and attach the other antler. It helps to have a photo of the buck to use as a reference for finalizing antler positions.
7. Use the two small screws to fasten the skull plate to the base, and smooth the seam with white caulking.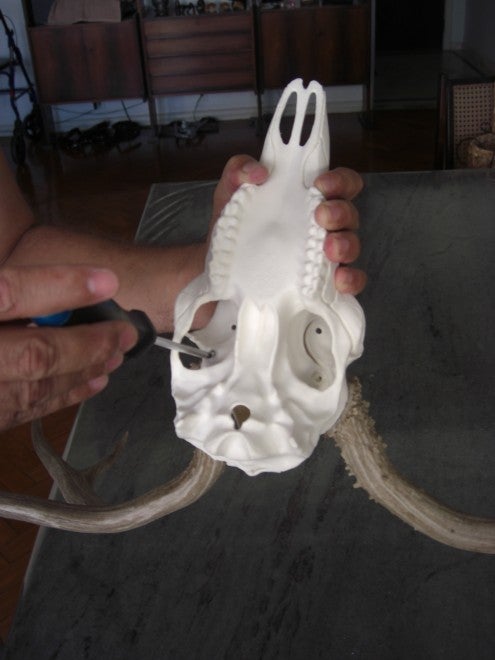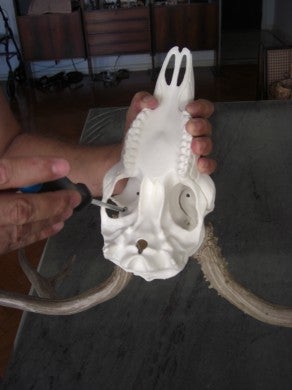 8. Mount the skull on a plaque.