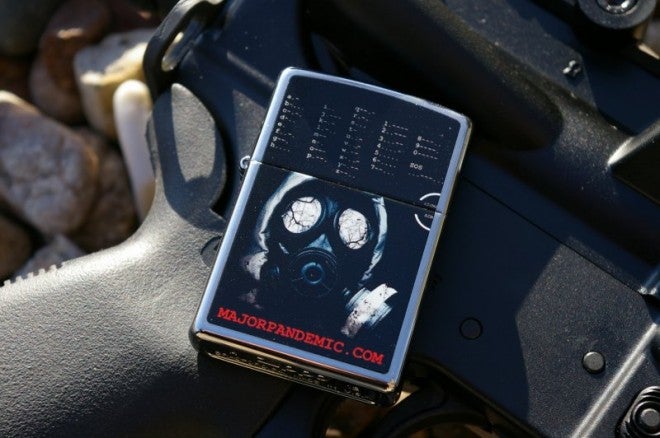 Beyond the cool looks, I believe a Zippo to be the ultimate survival lighter. It can burn almost anything flammable as fuel, delivers a higher volume of sparks for supplemental fire starting, and is field repairable. But all that was covered in a previous article. This article is about style. Even as a non-smoker, Zippo is one of the coolest lighters you can own and has hundreds of ever changing designs and themes. But if you want something different and completely yours, Zippo now has another option: create your own "Customize It" Zippo lighter.
I put my logo and a Morse Code sheet on my lighter, and the entire process was simple, easy, and quick, yielding outstanding results. The "Customize It" option from Zippo walks the buyer through either Design It or Engrave It options step by step.
The Engrave It option is the simplest and provides a quick and simple way to customize a lighter with engraving options. However, the Design It option provides an array of full color customization, including the ability to upload your own custom image or images at $14.95 additional per image. Obviously, the image can not be a protected work and must be your own.
The first step is to select a base model Zippo for your Custom Zippo lighter. In my case I selected the polished chrome Classic Zippo model.
The Next Zippo Design It screen allows you to upload multiple graphics and place them on a mock up of the model you choose. I happen to be handy with graphics and created the JPEG image shown in a simple graphics program with my Morse Code sheet on top and Logo on the bottom.
After a few dimensional tweaks and uploads my graphic fit and appeared just how I wanted on Zippo's Design It Screen. If you are not so handy, a high-resolution camera phone image will work, and Zippo provides the online tools to resize, crop, rotate, set background color, layer in a number of pictures, and even add your own custom text.
After you have the online mock up the way you like it, click "next step" and the Zippo customization process will walk you through several confirmations and the final shopping cart billing information.
About two weeks after placing my order I received a package in the mail with my awesome, custom, one-of-a-kind Zippo. As shown, I take the basics of communication seriously and have even carried through the theme on my custom laser etched "Morse Code Transmitter" Double Star AR-15. The custom Double Star AR is a mighty good accessory to any custom Zippo lighter.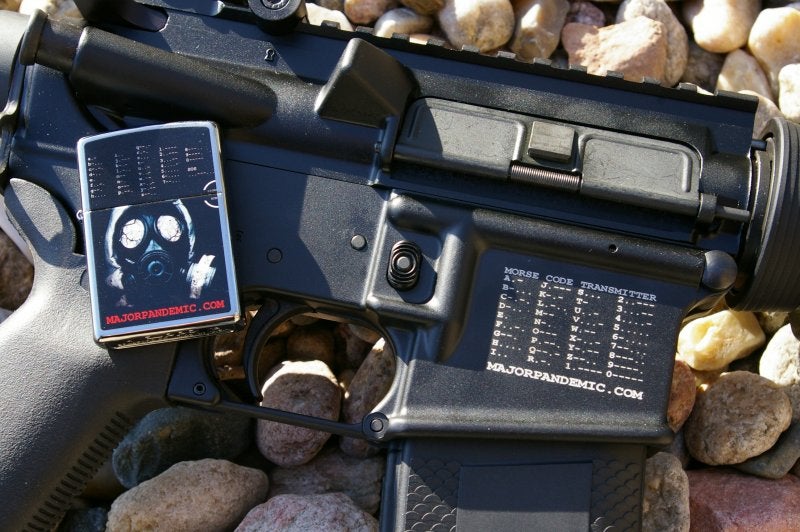 Final thoughts
The Zippo Customize It option is a great way to create a unique keepsake, meaningful gift, or just up your Zippo cool quotient to memorialized a favorite hunting and outdoor image. Most importantly, it was incredibly easy for even a novice graphics person. If you can take a good digital picture then you can have your own custom Zippo lighter.
You will not sacrifice on quality just because you decide on a custom Zippo. I was a little shocked to see my custom Zippo had the same four color screened finish as some of my other Zippos.
The final product is the same durably screened quality you find on the any other standard themed or logo'ed Zippos, and the cost is just a bit more than Zippo's higher priced theme lighters. I like to give thank you gifts and thoughtful holiday gifts and will definitely be using the Zippo Customize It service again as the end results were truly spectacular.
Specs
Cost as Tested $35.90 ($43.85 including shipping)
Made 100% In USA