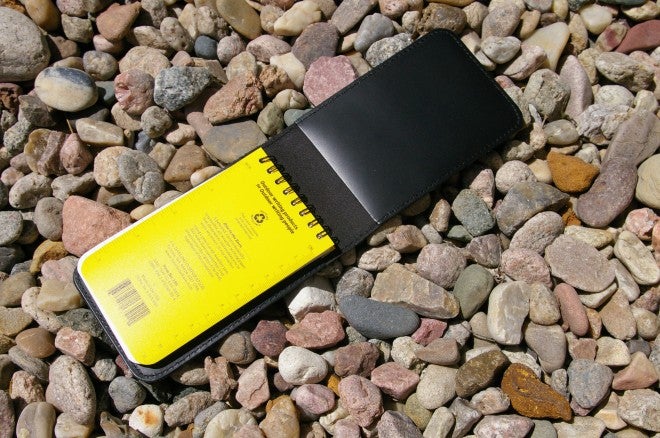 Plenty of disaster situations make communication very important, but traditional materials like pens and paper may not be reliable enough to weather the storm (so to speak). For instance, during the 2004 South Asia tsunami, survivors employed paper and bulletin boards to organize messages, contact information, health status and locations of loved ones. These community boards becomes the go-to place for vital information during an emergency. But in situations of unpredictable elements, paper and pens are easily destroyed.
A less drama-inducing situation may be that outdoor work and play requires note-taking regardless of the weather. Even a standard Moleskine notebook will not deliver the water protection performance needed to take and retain legible notes for sometime weeks on end.
The better option would be to use one of a larger number of paper product options from the company Rite In The Rain, which are, as you would guess, waterproof, weatherproof, and extraordinarily tough.
Testing
This is a quick test to demonstrate the difference between Rite in the Rain's paper and a standard notebook. Below are two sample notes–a plea for help and a response, one on Rite in Rain notebook paper and one on standard heavy stationary type paper. I ran these messages both under warm water for 30 seconds, first crumpling into a ball then rubbing against each other. As you can see, the results were dramatic.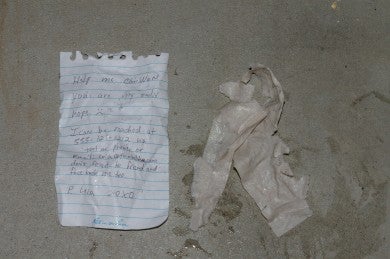 Models and Features
There are several models of notebooks and paper products to choose from depending on your needs.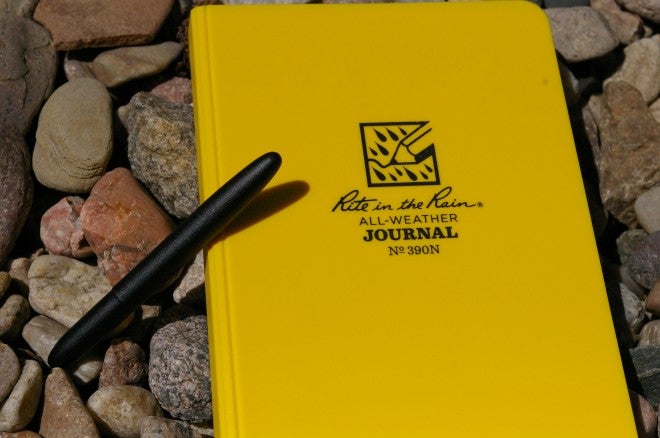 BOUND BOOK POLYDURA COVER – N390N – $19.95 – 4 ¾" X 7 ½" – Lined journal with numbered pages. Rite in the Rain call this the "extreme professional's bound book," as it is the only notebook manufactured with a hard, smooth, plastic PolyDura cover, the exclusive paper, the sewn-in pages, even the glue has been designed to survive the elements. From my experience, the PolyDura line are virtually indestructible to survive any apocalyptic scenario.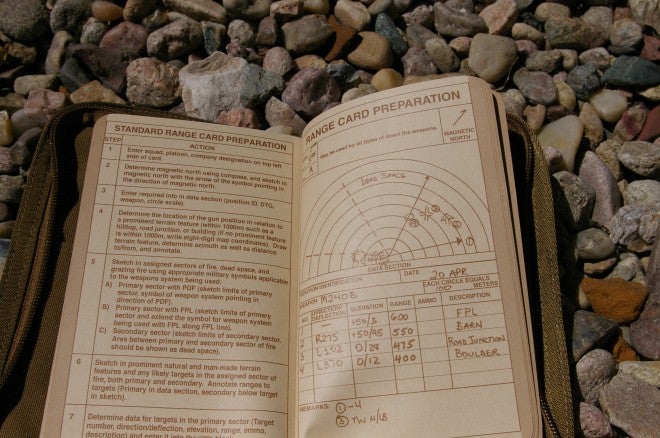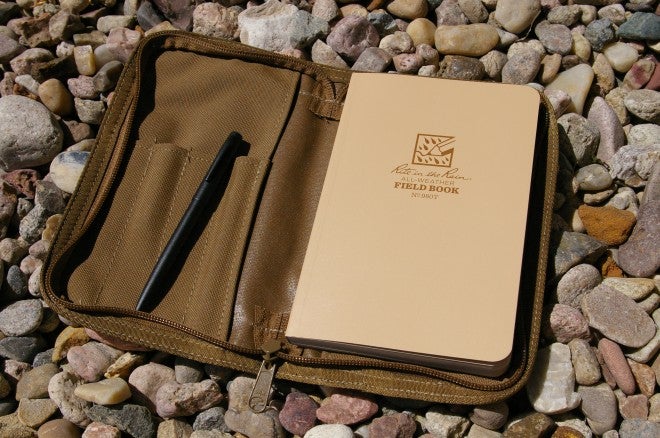 TACTICAL NOTEBOOK TAN – N946T – $4.75 – 4" X 6" – Universal line grid pattern pages. 50 sheets/100 pages. Like all the Rite in the Rain products, the Notebook line crams a huge amount of utility into a very small space with rulers and converters printed on the typically unused inside and back covers.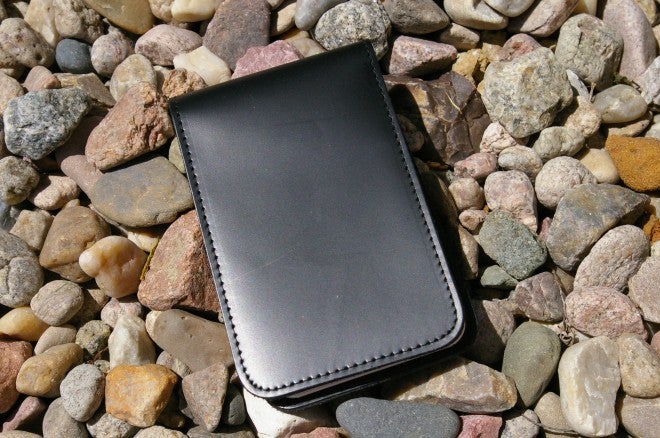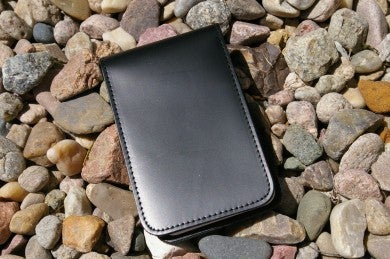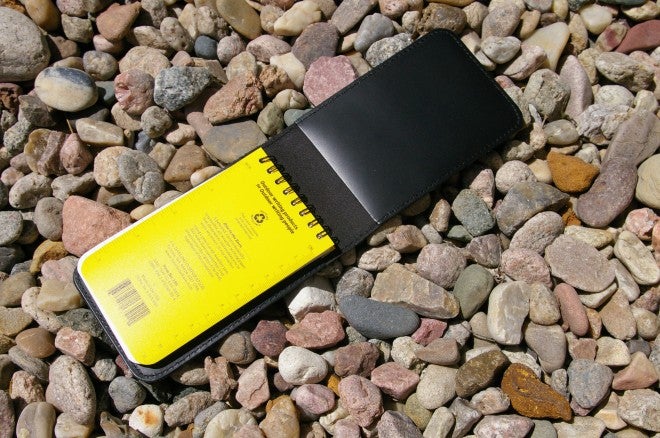 POCKET SIZED NOTEBOOK – N135 – $3.95 – 3" X5" – Universal line grid pattern pages. 50 sheets/100 pages. This is probably my favorite size to jot down general notes, and it has some of the same features as the larger tactical notebook above. I paired this with the rather classy looking Leather Cover N33 ($16.95), which provides all the weatherproof writing with something that looks good even in a boardroom.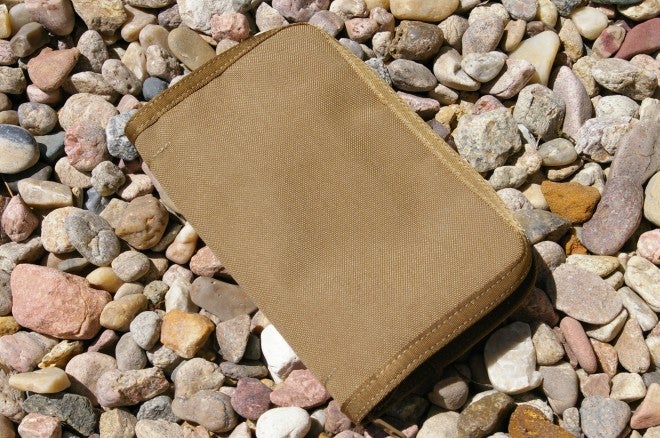 BOUND BOOK TACTICAL KIT – N980T-KIT- $42.97 – BOOK 4 ⅝" X 7 ¼" – This model comes with perforated universal line grid pattern pages plus 16 pages of tactical reference material, including sector sketch preparation, unit symbol charts, mission graphics, a pocketed cordura cover with zippered closure, and an all weather tactical clicker pen.
TAN & GREEN COPIER/LASER PAPER – $29.95 – 200 Sheets – By far the coolest stuff Rite in the Rain makes. Pull up your needed map on Google Maps or a topo on USGS.gov, and print off a weatherproof map. For those all-weather geocachers maps, general purpose maps, touring motorcyclist maps, and other hobby maps, the uses are endless. I use these for a large variety of purposes, including printing off detailed bug out plans.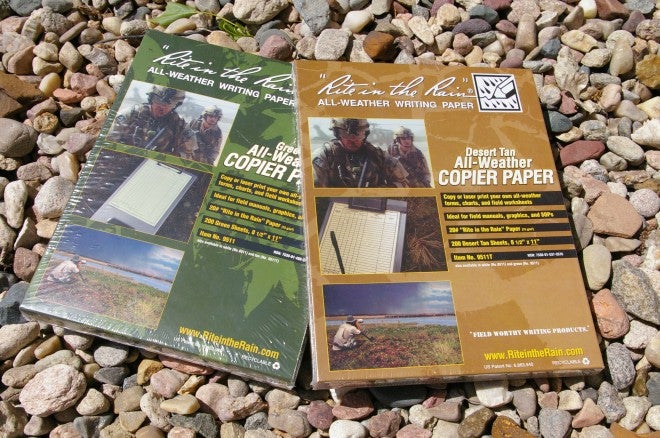 Final Thoughts
Weather and rain are unavoidable, and sooner or later that notebook with critical information is going to get wet and damaged. Rite in the Rain products are comparable in price with common notebooks, books, and paper, but the products work as advertised. The paper holds up even after being soaked, and for those studious types like outdoor researchers, it can even be used underwater. This is best paper around, and it's a staple supply in every bug out bag I own. These American-made resources are also useful for everyday use.

SHOP NOW