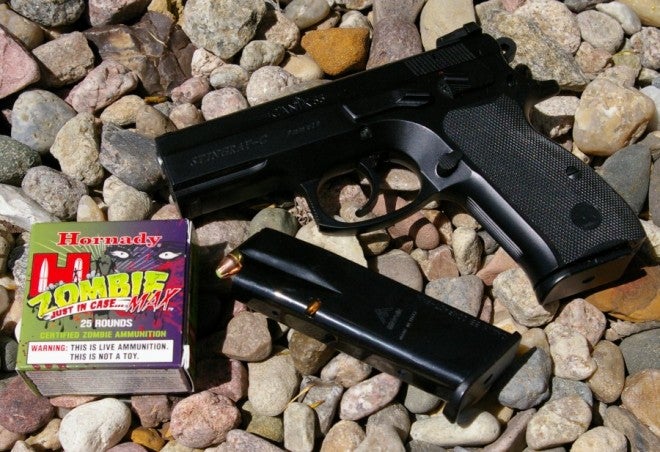 I was assembling a new "get home" bag, and I wanted to include a 9mm handgun that wasn't too expensive to possibly leave behind. After my very positive experience with Century Arms International's AK, I noticed they introduced the Stingray-C, which is a compact pistol version of the famously reliable and accurate CZ 75 pistol. With a full MSRP of $400 and a street price of only around $350, this pistol was a perfect fit from a price perspective, but surprisingly there is more to the Century Stingray-C than just being a very affordable pistol.
Function
Okay, you know the deal you make with yourself when you buy an inexpensive off brand firearm: you hope it performs well, but you accept that you generally get what you pay for. Sometimes you pull the trigger on the first set of rounds and you are greeted with performance and reliability commensurate to the price of the firearm. Mediocre accuracy and occasional reliability issues are typical problems.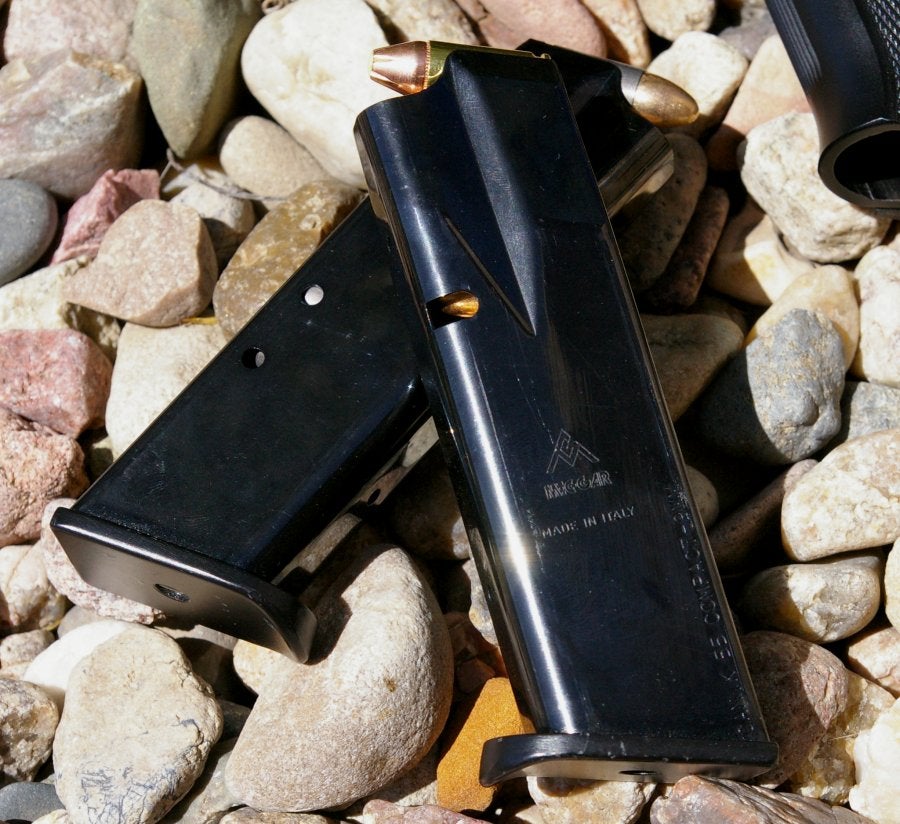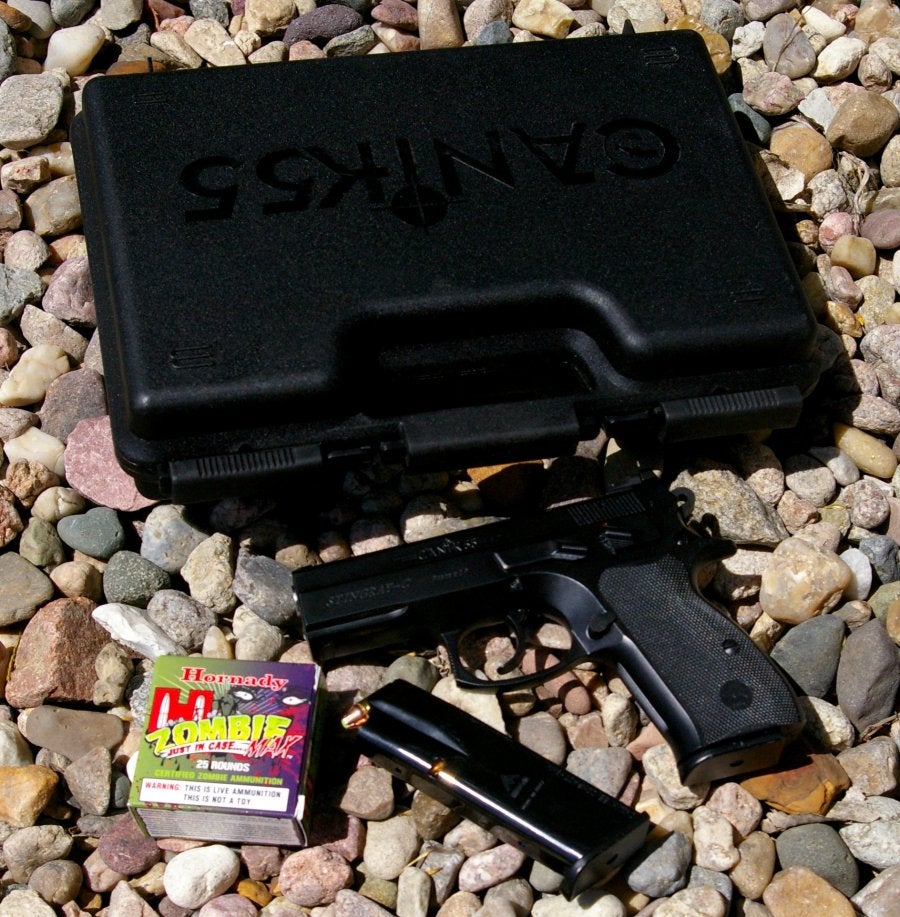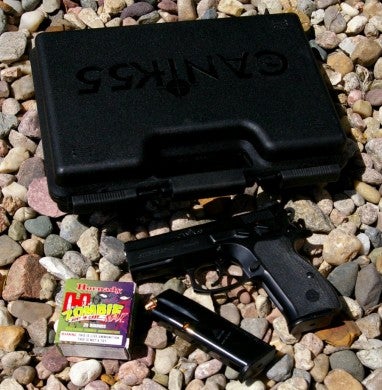 During the maiden trigger pulls, my friend said I had a look of astonishment as I hammered the contents of two 13-round magazines off hand into the center of a 2" circle at 10 yards. Out of the box the Stingray-C shot dead-on point of aim. What impressed us even more was that it did this feat ten more times in a row with the cheapest steel cased 9mm ammo I could find (in this case Herters 9mm 115gr FMJ). I will say I have shot more than a few higher dollar and inexpensive pistols that were problematic on the first magazine.
The Century Arms Stingray-C is made in Turkey by Canik55, a company that's now famous for very high quality, inexpensive firearms and is an OEM manufacturer for many European firearm brands. For those familiar with Canik55 firearms, it should be no surprise that I had absolutely no feeding, functioning, or firing throughout well over 500 rounds of various FMJ, HP, and case lead reloaded ammo. For those that are not familiar with Canik55, they pretty much rule the UK market with affordable firearms. The Stingray-C ran perfectly through slow fire, rapid mag dumps, and draw, charge, and fire drills.
Fit, Feel, and Features
I made the initial comment that the Century Stingray-C "feels like a Cold War era bank vault" as I handed the pistol over to my friend during testing, and the comment is pretty accurate. In the land of light weight polymer pistols, the Stingray-C is not the lightest compact 9mm, but it feels solid at 1.7lbs. I am not going to mislead anyone that the Stingray is custom quality, because it is not. However it is as good or better than what I have seen roll out of Taurus for less money. It is also a solidly build firearm with surprisingly no rattles.
The Stingray-C is easy to tuck into slip and nylon holsters, and it's very comfortable when shooting for a variety of hand sizes. The safety lever was a little awkward for my smaller stumpy fingers, but it worked great for the other testers with standard or larger hands. On reloading drills, the slide release was exactly where my thumb thought it should be, so ergonomics all around were very good from my perspective
The functioning of the Century Arms Stingray-C is smooth and is easily disassembled via the standard process of slipping the slide reward to the indexing hashes and pushing out the slide stop. The only item a little unusual is the European style twisted recoil wire spring, but obviously it worked perfect without an issue. It looks a little odd if you're are used to flat or round pistol recoil springs, but this spring design has definitely proven itself in many many AKs.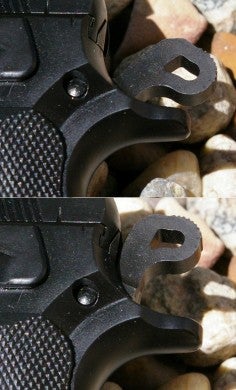 The black finish is a poly coating on phosphate, and the small components are black chrome. The chrome barrel and poly finish does make for a slick running and charging gun, which is far smoother than you would expect on a full price mainstream pistol. The slide is forged from a medium carbon steel high strength called Ck45, and the material of the frame is 18NiCrMo5 .
The features for operation provide a lot of flexibility. I am personally a draw, charge, and fire kind of guy, but the Stingray-C provides revolver style double action firing ability with the hammer starting in decocked, half-cocked, and full cocked positions. As with any double action pistol, the trigger effort is reduced in half-cock, and in full-cock the trigger provides a single action feel. The trigger itself is very smooth and consistant with great staging from double action to the single action break, but it has a little overtravel. The trigger is one of the reasons the Century Arms Stingray-C is such an easy gun to shoot.
For those that like to roll cocked and locked 1911 style, the Stingray-C can all be carried in this manner and provides an ambidextrous 1911 style safety. With the exception of the magazine release, the safety and slide release are both ambidextrous, which is a big plus for this gun. Of note there is no decocker, but I always thought this was a waste of a feature anyway.
The low profile three-dot style sights are fully adjustable for both elevation and windage; they're also drift adjustable for major point of impact changes. My Stingray-C was dead on right out of the box. The Stingray-C comes packaged in a hard plastic case with two 13-round Italian made Mec-Gar magazines, a mini-screwdriver key fob for easy sight adjustment, rear sight hex wrench for drift adjustment, trigger lock, and cleaning kit. All around this CZ 75 clone is better equipped in many cases than the original.
Other little nice touches many will overlook are the integrated picatinny rail for tactical lights and lasers, front checkering on the trigger guard, and grooving on the front and backstrap of the grip.
Accuracy and Final Thoughts
As noted previously, this gun is impressively accurate. This accuracy makes this inexpensive gun fun to plink with, and a fair amount of steel cased ammo was disposed of hammering away at 2" spinner targets at 10-15 yards.
After swapping over to Hornady Zombie-Max 115gr hollow points, I was able to hold 1" groups shooting single action and off hand at 10 yards, which I consider pretty darn good for a $350 pistol made in Turkey.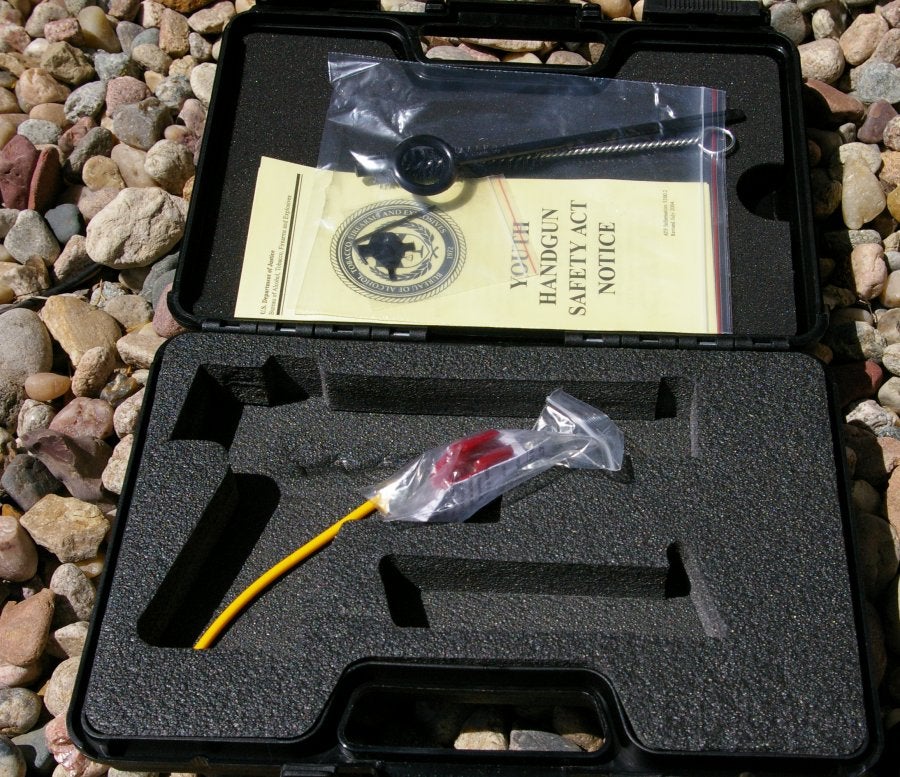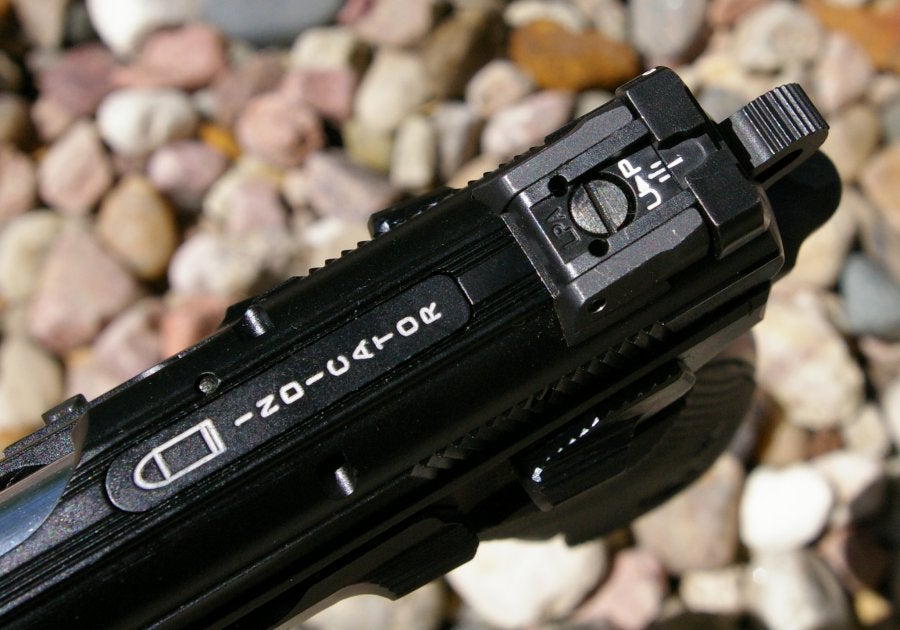 Century Arms international has delivered some very high quality low price firearms in the last couple years, and this Canik55 Stingray-C pistol is and very impressive. The company continues to find and offer unique firearms that have a high value and fun factor. The Canik55 is certainly one of them. Century is also importing another Canik55 pistol called the TP-9, which I am anxious to test as well.
Although I was just looking for a simple inexpensive 9mm for my get home bag, what I discovered was a surprisingly feature-rich package which comes close to the accuracy of my $600 Glock 19. Some people might think I was just wanting an inexpensive pistol, but every component in my bug out bag I would bet my life on. With over 500 rounds down range without a single functional issue, all while delivering exceptional accuracy, the Stingray is one gun I would bet my life on. Lucky for us the Stingray-C just happens to be priced at $250 less than my Glock… maybe I will pick up a second one.
Specs
Caliber: 9mm Para
Made in Turkey by Canik55
Sights: Windage adjustable rear sight
Included: Comes with two 13 rd. mags., cleaning rod and plastic case.
Barrel: 3.5″ Chrome Plated & Lined
Overall Length: 6.75″
Weight: 1.7 lbs.
Frame/Slide: Steel
Features: Ambidextrous safety lever and slide release, loaded chamber indicator, & MILSTD1913 Picatinny rail